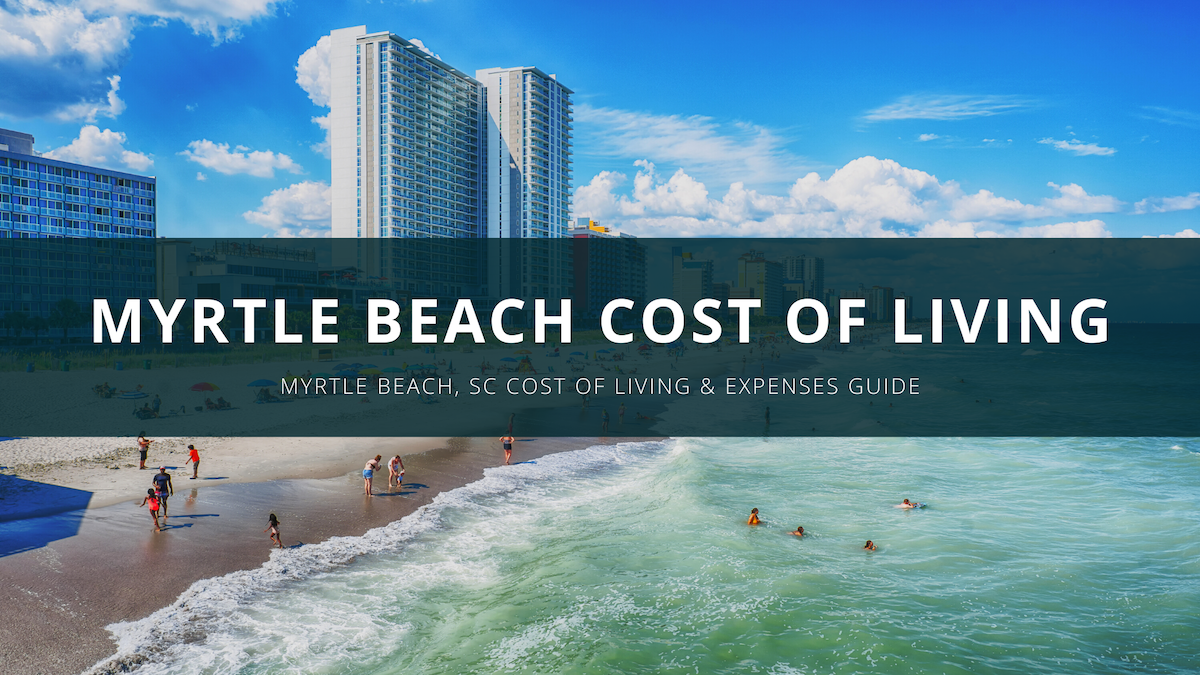 How Much Does it Cost to Live in Myrtle Beach?
Myrtle Beach, South Carolina, is a city on the East Coast of the United States, located on a stretch of beach known as the Grand Strand. Myrtle Beach is a popular tourist destination for beach-goers during the summer. An estimated 14 million visitors come to Myrtle Beach every year, even though the population of the city was only around 34,700 people in 2019.
The overall cost of living in Myrtle Beach is well below the national average, and some sources say the cost is even less than the average cost of living in the state of South Carolina. Low costs bring retirees to Myrtle Beach to enjoy their golden years, while it also remains an attractive community for people who love living near the beach.
The population of Myrtle Beach is increasing with time, which could bring about changes to the cost of living in the area. In 2010, the population in the area was approximately 27,000, which means the number of people in the area has increased by more than 25% in the last 10 years.
Myrtle Beach Housing Costs
Housing in Myrtle Beach costs approximately 25% less than the national average. There are many affordable properties in the area.
Median Home Price
The average cost to buy a home varies by neighborhood. However, some neighborhoods have average costs as low as $149,800. For a point of comparison, the median cost to buy a home in the United States is $231,200.
Although Myrtle Beach is a great city for affordable housing, some homes in the Myrtle Beach area are also very high-end. Home buyers seeking luxury homes in Myrtle Beach can find what they want in the most expensive neighborhoods in Myrtle Beach.
Median Rent
Just as home costs in Myrtle Beach are very affordable, so are the rent prices. A typical studio apartment in Myrtle Beach costs approximately $820 per month, while a typical studio apartment in the United States costs $821 per month. A one-bedroom apartment costs approximately $827 per month, and a two-bedroom apartment costs approximately $967 per month. The average rent for a two-bedroom apartment in the United States is $1,148.
Utilities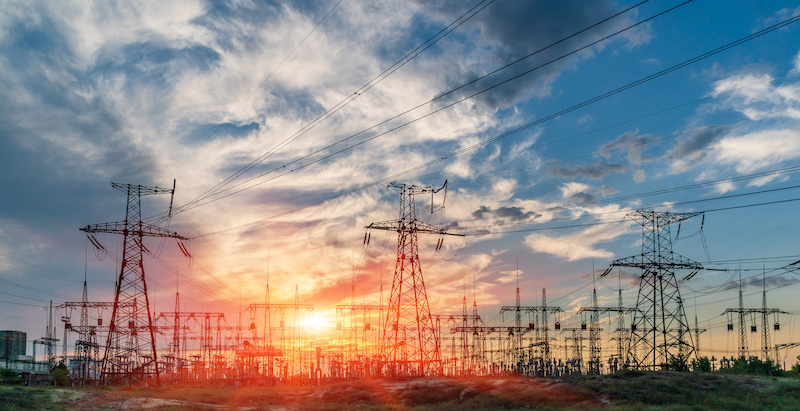 Utilities in Myrtle Beach cost slightly above the average cost of utilities in the United States. A typical homeowner might pay as much as $198 per month for their utility bill. Of course, the cost for utilities like power depends in part on the way the homeowner uses their appliances and what kind of appliances they install.
Phone bills cost approximately $211 each month, which is slightly more than some other parts of the United States. Starting packages for Internet service in the Myrtle Beach area cost approximately $30 to $55, depending on the provider. Homeowners insurance rates in the area are high, most likely because Myrtle Beach is susceptible to weather like tropical storms. The average cost for homeowners insurance in the area is about $3,858 per year.
Myrtle Beach Food Costs
While the cost of groceries in Myrtle Beach can vary, prices are 3% higher than the national average. The types of grocery stores and restaurants shoppers seek out will have an impact on how much people spend on food every month, but over time, people will get a sense for the most affordable grocery stores and which restaurants that offer good deals.
Groceries
The cost to buy groceries in Myrtle Beach is comparable to grocery costs in other parts of the United States, though the cost of food in Myrtle Beach has increased slightly in recent years. Expect to spend approximately $2.73 on a loaf of bread, $3.17 on a gallon of milk, $0.41 on a pound of bananas and $2.00 for a carton of eggs.
Restaurants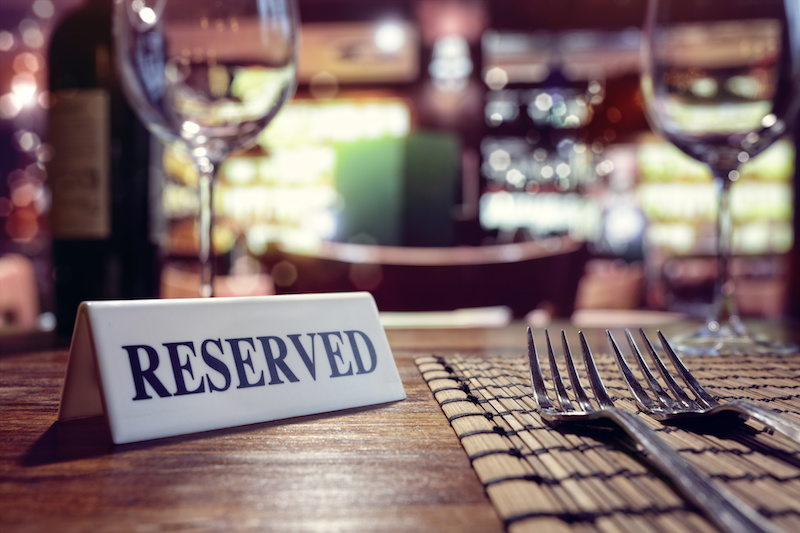 Because Myrtle Beach is a beach town that attracts many tourists each year, there are many restaurants in the area, from inexpensive pizza options to upscale Italian restaurants and everything in between.
On average, dining out in Myrtle Beach will cost $18 per person per meal. However, breakfast prices are usually less than lunch and dinner, with breakfast meals costing approximately $11 or $12 and entrées at more expensive dinner restaurants in Myrtle Beach costing as much as $25. Residents and visitors should plan to spend around $45 per day if they choose to dine out in Myrtle Beach.
Myrtle Beach Transportation
Compared to other cities in the United States, there is overall less traffic in Myrtle Beach. Myrtle Beach is serviced by a number of east-west and north-south running interstates and freeways that keep people moving throughout the day and keep driving times across Myrtle Beach shorter. Additionally, Myrtle Beach is serviced by a number of rideshare companies, public transportation options and also shuttle services to help tourists get around the city.
There are several taxi services and rideshare companies in Myrtle Beach. People who have a preferred rideshare will likely to be able to find service in the area. Taxis are also easy to call and service the greater urban area as needed.
Myrtle Beach public transportation includes bus service, which costs approximately $2.25 per ride, while some rideshare services charge a base price of approximately $1.95 and then a per-minute or per-mile charge that are similar to taxi service rates, or sometimes less. People who move to Myrtle Beach have a number of options when trying to get around. While driving is the primary mode of transportation, people without a car and people who don't want to drive have many choices. Gas in the area costs approximately $2.24 per gallon.
Myrtle Beach Healthcare Costs

Healthcare in Myrtle Beach, as in other parts of the country, can vary, depending on whether someone has health insurance and the details of their coverage. An office visit costs approximately $110 for a standard doctor's visit and $103 for an optometrist's visit. There are a number of free and income-based clinics in Myrtle Beach for people who do not have health insurance.
If someone has a pet, they can expect to pay around $50 per visit with the veterinarian for routine work. People who have pets and who want to limit the amount they spend on their pet's healthcare can consider options like pet health insurance, which covers a range of costs from standard check ups to medications to pest preventatives. Pet owners can choose the plan that works best for their pet's needs.
Myrtle Beach Child Care Costs
Child care expenses vary around the state. However, some people in Myrtle Beach report paying approximately $13,000 per year for infant care at a daycare facility. Typical costs for daycare for one child can fall between $100 and $200 per week.
Some parents find that hiring a nanny is less expensive compared to daycare and can be economical, depending on the number of children. The average cost for a nanny in Myrtle Beach is approximately $13.50 per hour. Costs increase depending on how many children are being cared for at one time and how much experience the nanny has.
Myrtle Beach Entertainment Costs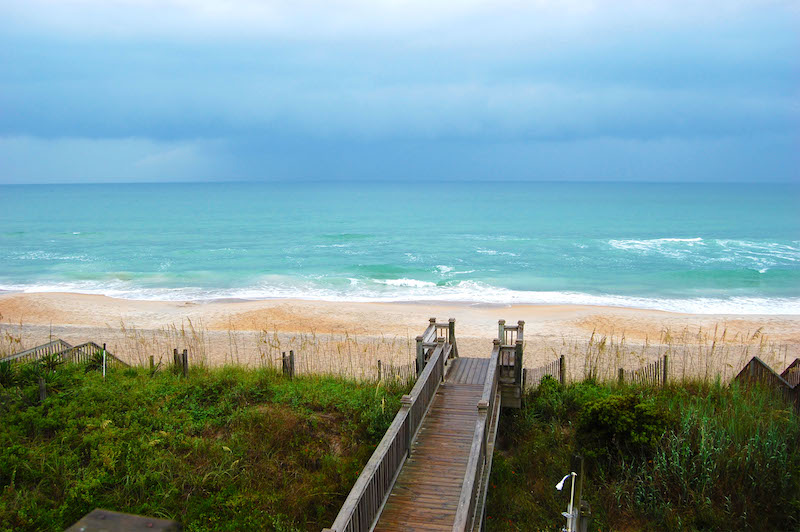 The cost of entertainment in Myrtle Beach varies, but there are options at any price point for visitors and residents looking to have fun. Visitors to the area can expect to spend approximately $36 per day on entertainment while visiting Myrtle Beach. This may be because much of the fun about Myrtle Beach is relatively low cost (such as going to one of the city's great beaches).
While most beaches are free to access, some cost about $5 to enter. For people who live in a Myrtle Beach beachfront home, the ocean will never be more than a few steps away.
If someone is on a budget and wants to enjoy low-cost entertainment, there are many parks in Myrtle Beach and outdoor areas and activities to enjoy. Myrtle Beach is also an entertainment center for concerts, sporting events and more. Costs for events can range from $5 and up, depending on what someone decides to attend.
Myrtle Beach Salary & Income
The average income in Myrtle Beach is approximately $26,949 per year, compared to the nation's average of $28,555 per year. In contrast to the nation's yearly median household income of $53,482, the yearly median household income in Myrtle Beach comes in at $37,064. In 2020, minimum wage in Myrtle Beach was $7.25 per hour, which is the standard rate in the majority of the United States.
Unemployment in Myrtle Beach is at 5%, ranking slightly above the United States' average of 3.9%. The income tax rate in Myrtle Beach is 7%, compared to the United States' average income tax rate of 4.6%. Throughout Myrtle Beach, the top 10 highest-paying jobs include:
Internists
Physicians and Surgeons
Dentists
Family and General Practitioners
Chief Executives
Pharmacists
Lawyers
Electrical Engineers
Civil Engineers
Computer and Information System Managers
However, the most popular jobs in Myrtle Beach include positions in the following industries:
Tourism and Hospitality
Healthcare
Education
Public services in government
Myrtle Beach is an affordable city to live in, with homeownership & childcare (when applicable) comprising the majority of an average resident's budget. Based on average income and expenses, individuals and couples can easily support themselves in this attractive city.
Moving to Myrtle Beach? Contact a Real Estate Professional
Moving to Myrtle Beach can be a wonderful adventure. You may never tire of spending time at the beach, going boating, building sand castles and visiting popular restaurants in the area. A knowledgeable real estate agent can be a guide for you. Work with a real estate agent who has a long history in Myrtle Beach and who can help you as you explore your new community.