Where Are the Best Dinner Spots in Myrtle Beach, SC?
Posted by Brian Brady on Thursday, June 25, 2020 at 9:04 AM
By Brian Brady / June 25, 2020
Comment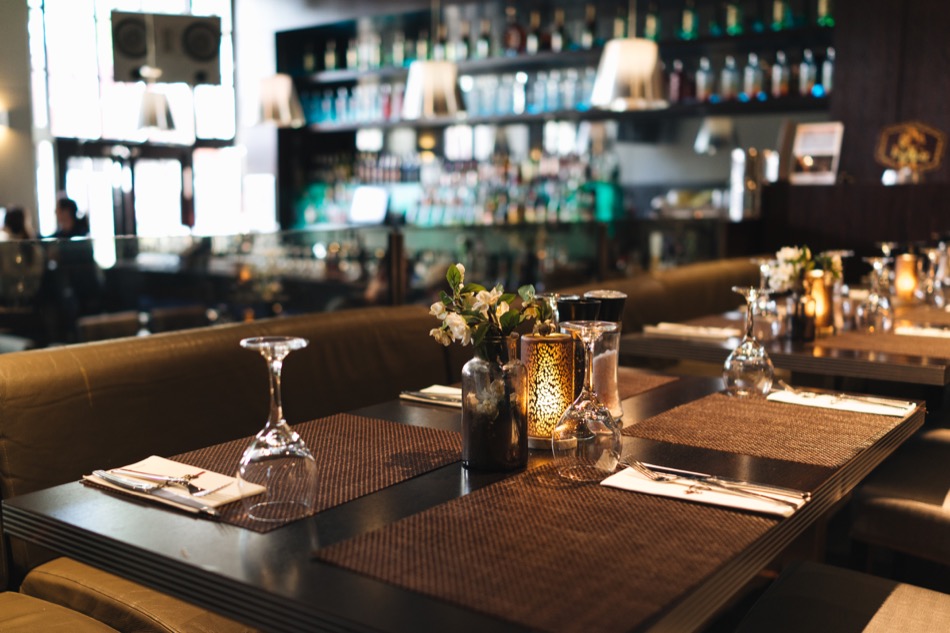 Both tourists and locals enjoy spending their free time in Myrtle Beach on the ocean. After a day of laying in the sun or splashing in the waves, there is nothing better than a fulfilling meal. Fortunately, there are a lot of great places to eat dinner in Myrtle Beach.
River City Café
Address: Barefoot Landing, 4742 N Kings Hwy, North Myrtle Beach, SC 29582
River City Café is known as a hidden gem in Myrtle Beach, and it's a favorite place for dinner among both local residents and visitors who are enjoying a beachfront vacation. This restaurant is a classic burger joint, and it is the perfect place to head after a day on the ocean. It has a relaxed atmosphere, allowing patrons to unwind after a day of fun. Additionally, River City Café has an extensive menu that is filled with delicious and unique burgers. Large parties particularly love the beach platters, which are perfect for sharing.
Mr. Fish
Address: Mr. Fish, 6401 N Kings Hwy, Myrtle Beach, SC 29572
Mr. Fish is unlike any other restaurant in Myrtle Beach. This family-owned locale is unique because it is run by an expert fisherman who has a special knack for finding the best fresh fish in the sea. He sells his fish at the seafood market that is attached to the restaurant and offers his patrons a selection of the best catch of the day. The indoor seating area is refreshingly cool, and its thematic decor gets diners into the spirit of the town. Mr. Fish is one of the best places to get an authentic taste of Myrtle Beach life.
Bistro90
Address: Bistro90, 7209 SC-90, Longs, SC 29568
Anyone who is searching for a fine dining experience in Longs should look no further than Bistro90. Over the course of the last decade, this restaurant has become the go-to spot for local residents and travelers who are searching for delicious steak and seafood entrées. In addition to having a menu filled with dry-aged, premium steak and chops, this restaurant also offers an array of authentic Italian dishes. It is open for dinner every day of the week except Sundays.
Hook & Barrel
Address: Hook & Barrel, 8014 N Kings Hwy B, Myrtle Beach, SC 29572
For a fresh take on dining in Myrtle Beach, local residents and visitors should consider eating dinner at Hook & Barrel. This Myrtle Beach restaurant offers an extensive menu that is filled with fresh seafood options as well as other meal selections created from the freshest ingredients. This restaurant is committed to sustainability: it utilizes sustainable materials for serving guests and makes sure that all ingredients are harvested from local, sustainable sources. In fact, when the restaurant was built, the trees that were removed from the lot of land were then used to help build the building.
Frank's Restaurant and Bar
Address: Frank's Restaurant and Bar, 10434 Ocean Hwy, Pawleys Island, SC 29585
Frank's Restaurant and Bar has been a local favorite for decades, and this Pawleys Island restaurant offers two distinct dining experiences for those who are craving a delicious dinner. Diners who prefer an intimate, quiet indoor setting will love the classic feel of Frank's Restaurant and Bar. Those who are interested in an open and inviting atmosphere where live music can frequently be heard will be able to dine at Frank's Outback. No matter which location a person chooses, they will not be disappointed.
From fresh fish and crispy chips to simmering steaks and frothy brews, there is something for everyone to love in Myrtle Beach. There are many restaurants in this popular tourist destination that are perfect for the evening meal, many of which offer seaside views.