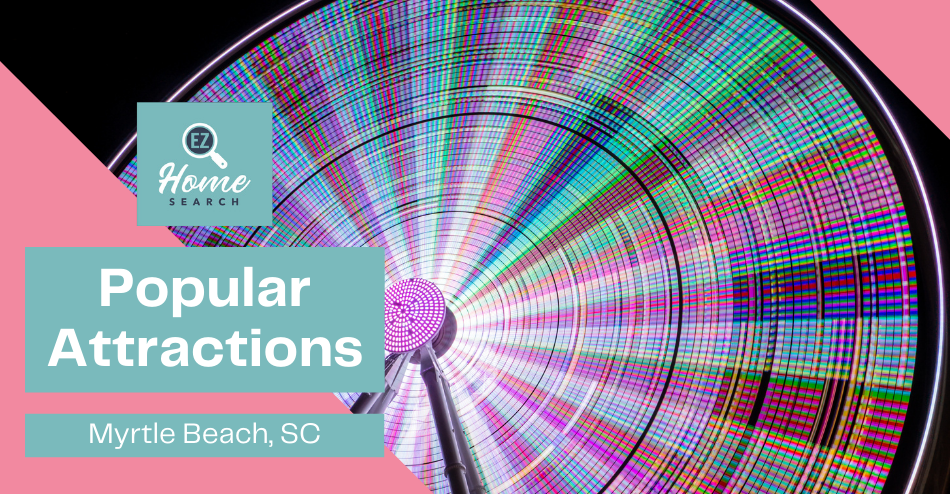 Most Popular Attractions in Myrtle Beach: Must-See Locations in Myrtle Beach, SC
Myrtle Beach is a much-loved beachfront destination located in northeastern South Carolina. While the beach itself might be reason enough to convince many people to visit the area, there are many other fun attractions and interesting sites to keep visitors busy and make a trip to Myrtle Beach something the whole family will remember. Whether you are planning a trip into town from far away or you live nearby and are looking for a great way to enjoy a "staycation" in the area, the following ideas are certainly worth investigating.
Black River Outdoors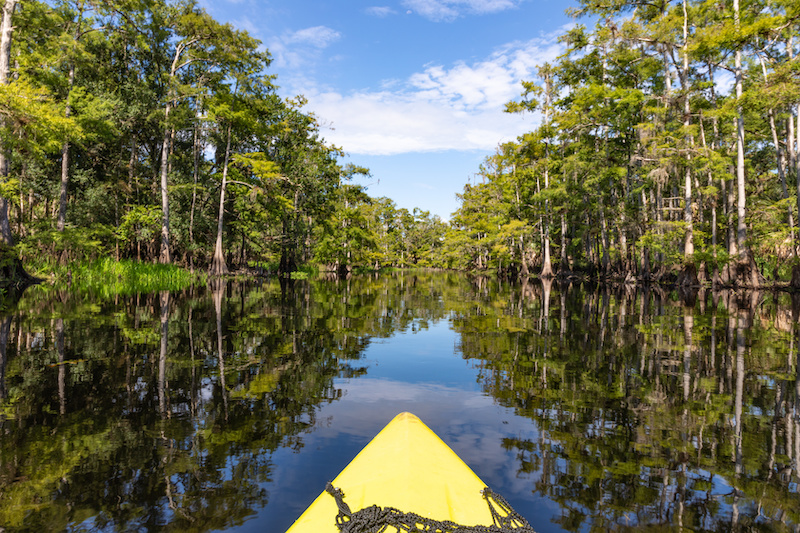 Anyone lucky enough to visit Myrtle Beach during the warm summer is likely to become charmed with the weather. The cool ocean breezes temper those hot days, making it a great place to go to spend some time exploring the great outdoors. While the beach itself is appealing, those who are looking for something a bit more adventurous will be glad to discover Black River Outdoors.
Black River Outdoors offers kayaking and fishing trips led by guides who know the region and how to get the most from a day out on the water. Eco-tours are one popular offering, allowing visitors to see more about the ecology, plant life, and animals in the area. These can range from short jaunts up to longer, more in-depth tours. Kayak fishing trips are an excellent way to enjoy fishing in the area for both those new to fishing and experienced anglers. One of the biggest benefits to these tours is that everything needed for fishing is provided by Black River Outdoors—all that is needed is a South Carolina fishing license, which can be purchased at many convenient locations.
Where you need to go to attend one of these tours will depend on the tour you want to take, so make sure to pay special attention to the meeting location listed on the information page for each tour.
Broadway at the Beach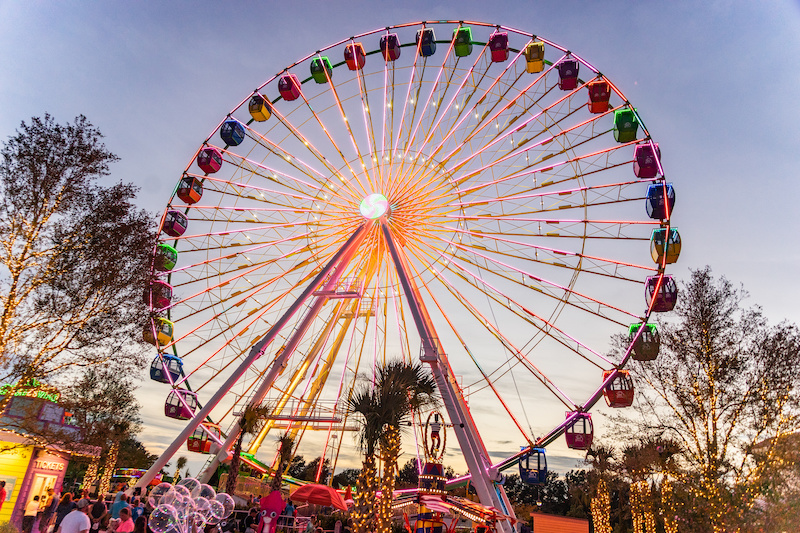 When traveling with a larger group, finding something to do that everyone can all agree on can be one of the most difficult tasks faced. After all, younger kids likely have different priorities from teens or adults. Broadway at the Beach isn't just one thing to do, it is a destination with lots to do for the entire family.
The most appealing part of this little Broadway area is the location and convenience. There is a ton of parking, which makes it easy for everyone to access. Upon arrival, it is clear to all visitors that this is someplace truly special. There are plenty of options for fine dining and shopping, of course. However, it is not just regular tourist shops and boring places to eat. There is such a wide variety of choices that every visitor is sure to find something that tempts them. From the world-famous Hard Rock Café to activities like the Backstage Mirror Maze and theaters where it is possible to catch a brand-new movie or a one-of-a-kind dance revue, no one will be left without something to do.
Brookgreen Gardens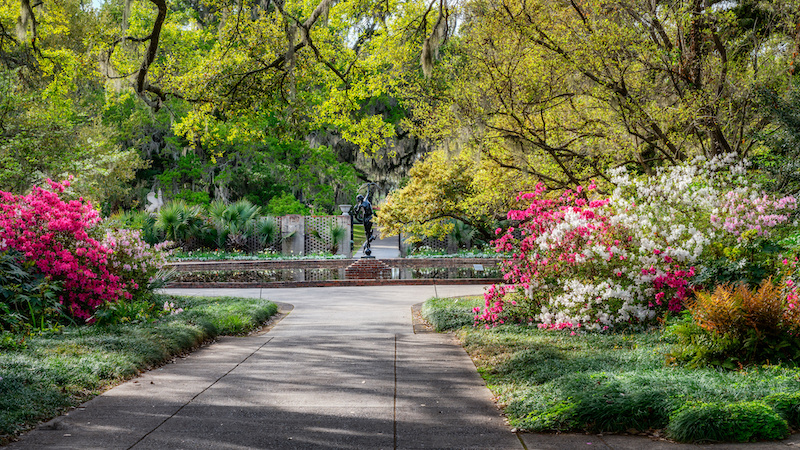 One hidden gem in the Myrtle Beach area is Brookgreen Gardens. While many people may be a little hesitant about visiting a garden—after all, how thrilling will plants be? Brookgreen Gardens offers much more than just greenery. In addition to some of the most expansive botanical displays in this part of the country, there are many other things to see and enjoy in this garden.
Art lovers will be amazed at the sculptures around the park as well as the ever-changing art displays inside. This is an amazing opportunity to learn more about local artists from today and throughout history. Speaking of history, there are many sections of the park dedicated to sharing local lore and the rich history of South Carolina. Finally, there is a small zoo on site—and who doesn't love the chance to get up close and personal with animals large and small? Any group can make a day of it by enjoying the gift shops and lunch spots on-site, as well. For many people, one of the most appealing things about Brookgreen Gardens is it feels like a little "escape" from the hustle and bustle of the busy ocean city, and it rounds out the ocean experience with a little something different.
The Carolina Opry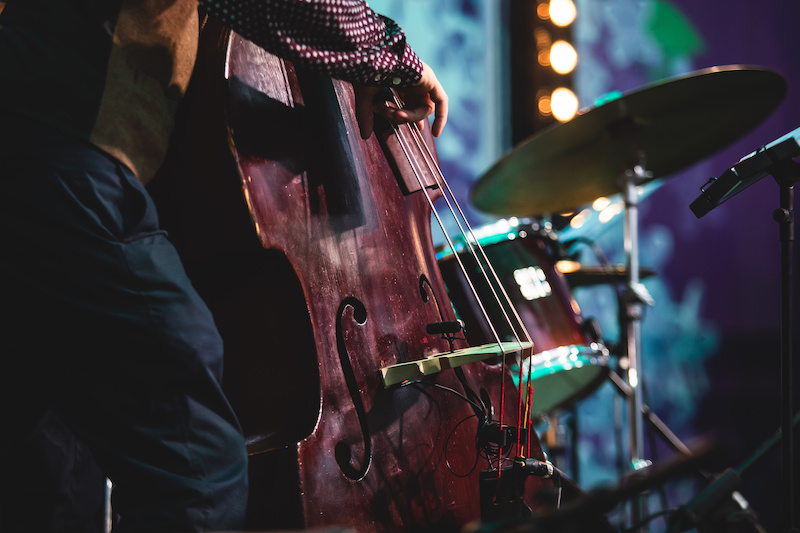 When people think of great music, what comes to mind? One of the first thoughts may be the "Grand Ol' Opry" in Tennessee. Did you know that Myrtle Beach offers its own version? For those who love country, gospel, or bluegrass music (among other types), the Carolina Opry is the perfect place to spend an evening.
The Carolina Opry features both local artists and well-known musicians from around the world. In addition to traditional concerts, there are musical revues and Vegas-style productions that are appealing to the whole family. The Opry even has seasonal shows, so the experience at Christmastime may be much different than it would be during the summer months. The Carolina Opry may not be as well-known as its bigger cousin, but for music lovers, it truly does offer an amazing experience. What could be better than spending the day enjoying the sun and sand then getting dressed up in your best outfit to enjoy a show with friends and family?
Ripley's Aquarium of Myrtle Beach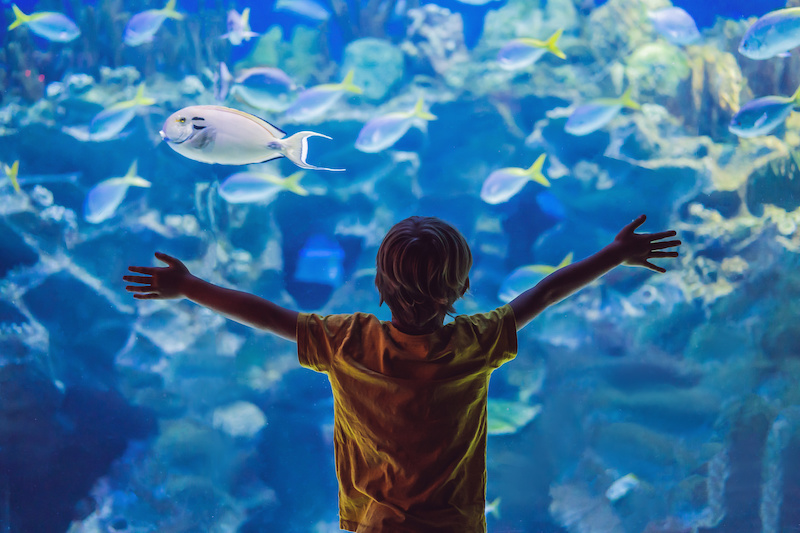 The Ripley's name may be most associated with the "Believe It or Not" comics, books, and museums, but that's not all Ripley's can offer—the Ripley's Aquarium, located near the water in Myrtle Beach, is an amazing way to learn more about the fish and other creatures native to South Carolina and from far away.
Visitors to the aquarium can enjoy touring the facility and seeing hundreds of different species of animals in authentic environments. However, there's more than just that! The museum is dedicated to conservation and education. For those who want to learn a little something while they are relaxing and vacationing, the Ripley's Aquarium is certainly a fun stop. Once you've spent some time at this aquarium learning about saltwater and freshwater creatures, a trip to the beach will be that much more fun. The Ripley's Aquarium is located just steps from excellent dining and shopping opportunities as well, so making a day out of it is no problem at all.
Myrtle Beach State Park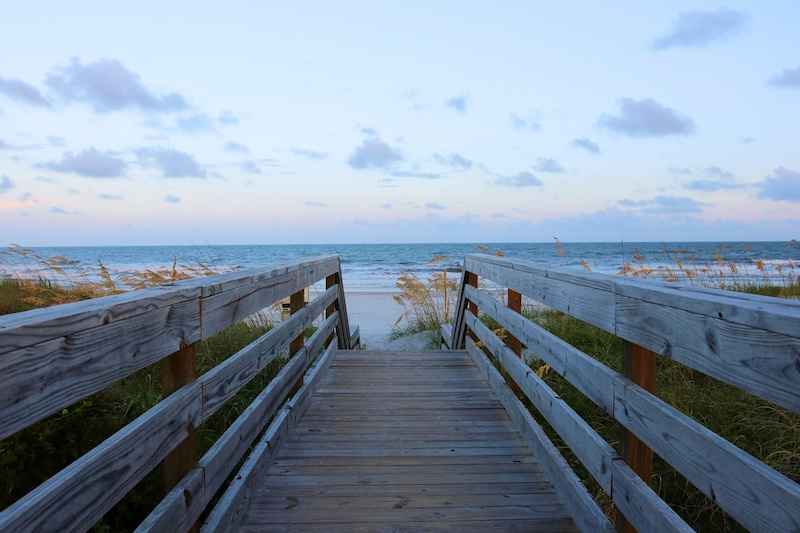 The Myrtle Beach State Park (MBSP) sprawls across more than 300 acres and is located approximately six miles south of the Boardwalk, SkyWheel, and the Second Avenue Pier. The park sits between Highway 17 and the Atlantic Ocean and is one of the region s most-popular attractions. There are many things to do within the park, whether people opt for a few hours, a day trip, or an overnight adventure. A few park features are:
Two trails: Sculptured Oak and the Yaupon, both about one-half mile long and rated easy
One fishing pier
Seven picnic shelters
278 campsites (130+ with electric, water, and sewer hookups)
Six rental cabins located steps from the beach
Two gift shops
Three self-led scavenger hunts
People come to MBSP to enjoy swimming, relaxing on the beach, exploring the trails, bird-watching, geocaching, and more. Guests can earn a MBSP patch for one of the self-led scavenger hunts or try crabbing from the pier. Park hours vary by season, but the facilities usually open daily at 6 a.m.
Pavilion Park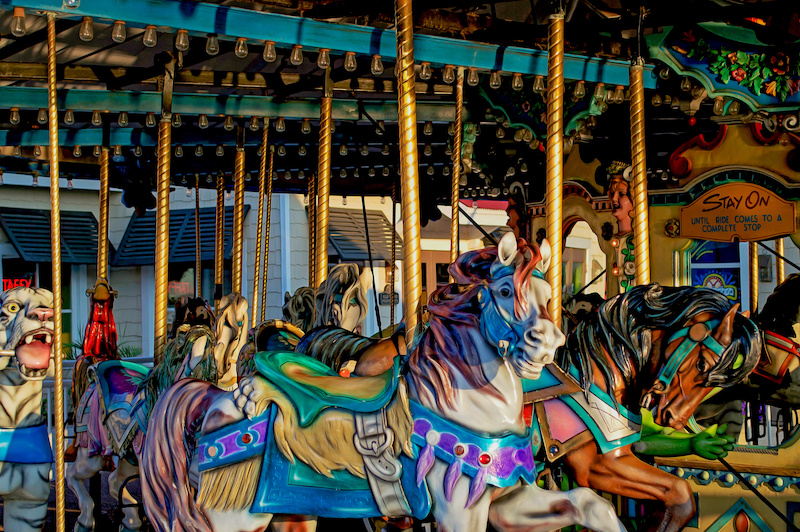 Pavilion Park is part of Broadway at the Beach, one of the most popular sites for Myrtle Beach fun and entertainment. Located between the Robert M. Grissom Parkway and Highway 17 (just off 21st Avenue North), Pavilion Park is home to 23 rides and attractions for all ages.
Pavilion Park East, West, and Central offers thrill rides, classic amusement park rides, and rides for the youngest guests. In Action Park (Central), visitors will find heart-stopping fun when riding the Moonraker 20 or The Beast. The Wave Swinger offers nostalgia with its high-flying personal swings, while the Pipeline Slide is the largest dry slide on the East Coast.
For younger adventure seekers, Fun Park (West) has several kid-friendly activities, including the mini tea cups, classical carousel, the speedway, and the Rio Grande Train. The Pavilion Park amusement center is within walking distance to the Soar & Explore park and Wonder Works Myrtle Beach.
The Bowery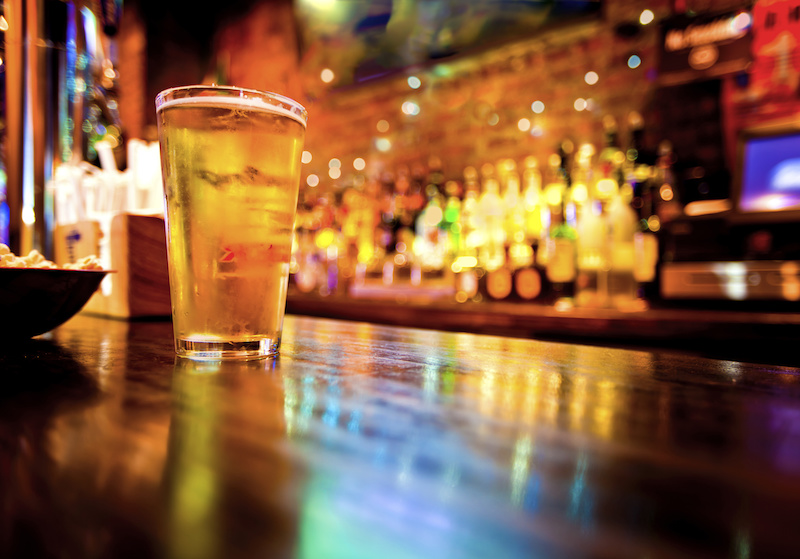 The Bowery is a Myrtle Beach landmark. This popular music venue has been serving up brews and burgers for 75 years, and it is home to their famous 8th Wonder burger—the only one of its kind found in Myrtle Beach.
Come out to The Bowery for live music and good times. The house band from 1973 through 1980 was none other than the world-famous country group Alabama. To this day, the country super-group comes "home" to The Bowery to play various dates, thrilling the regulars and visitors alike. The waitstaff at The Bowery also have their own claim to fame: carrying multiple mugs of beer without the assistance of a handy tray. The Bowery's own Scuba Osborne holds the Guinness record, with a carry of 34 mugs at one time without a tray.
Mount Atlanticus Miniature Golf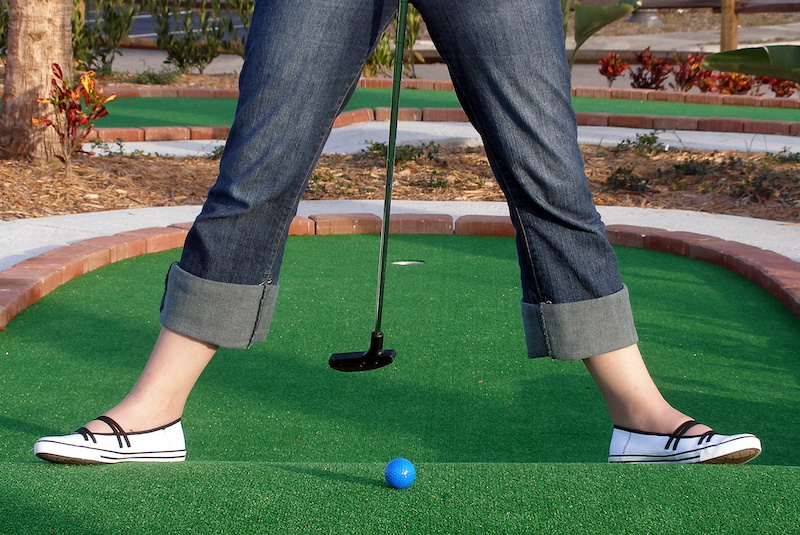 The city of Myrtle Beach is home to nearly 100 premier golf courses, but when it's time to relax with some miniature golf fun, look not further than Mount Atlanticus Minotaur Golf. With easy access to Main Street and Ocean Boulevard, Mount Atlanticus is within walking distance to Zipline Adventures, the Boardwalk, and places to eat like Bombay at the Beach and Barnacle Bill's.
Mount Atlanticus features two 18-hole courses with water features, gorgeous landscaping, bridged walkways, and covered pass-throughs. Guests can opt to plan a single round of 18 holes or choose a day pass for multiple plays. There is free, off-street parking at the Seventh Avenue North entrance. Coupon codes also may be available.
Keep Busy in Myrtle Beach
While these sites are certainly must-do for anyone spending time at Myrtle Beach, they are only the beginning. The area is also well-known for great eats, especially when it comes to crab and pancakes. Best of all, no matter where a visitor stays in Myrtle Beach, it will not be too far from the ocean. Make sure to leave some time to enjoy that beautiful beach and the calming ocean waves. With all the attractions, outdoor activities, great dining, and the ocean, it is no wonder that Myrtle Beach is a destination that attracts people from far and wide.