Where Are the Best Live Music Locations in Myrtle Beach, SC?
Posted by Brian Brady on Thursday, July 9, 2020 at 5:59 AM
By Brian Brady / July 9, 2020
Comment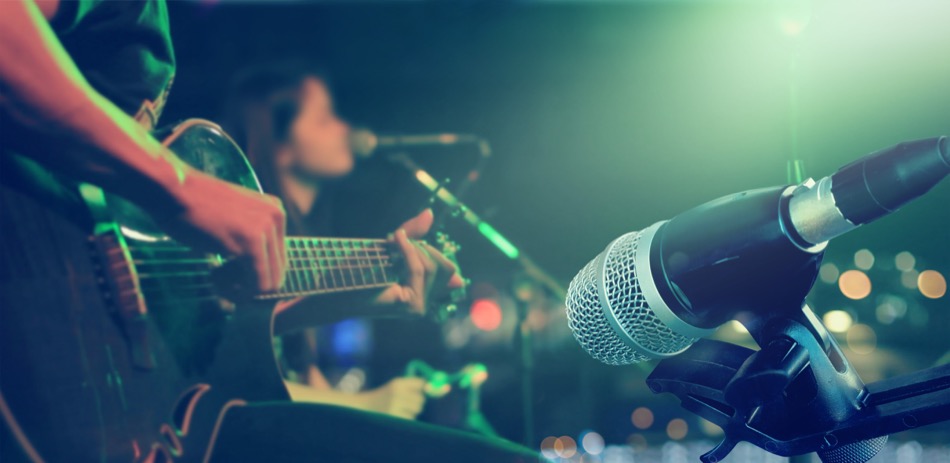 Whether you're a tourist or a local, finding live music to listen to while in Myrtle Beach is a real treat. It can be hard to find a good venue for live entertainment, however, if you aren't sure where to look. Here is a list to make the search for the perfect live music location a little easier, with 4 distinct locations to hear some great music right here in Myrtle Beach, SC.
Bummz Beach Café
Address: Bummz Beach Café, 2002 N Ocean Blvd, Myrtle Beach, SC 29577
If you're looking for a relaxed venue you can bring your family and friends, then Bummz Beach Café has everything you need. Open from 11:30 a.m. to 10:00 p.m. daily, this restaurant offers both daytime and nighttime meals, from sandwiches and salads to steamed shrimp and burgers. They even offer a special menu for the kids and an array of frozen beverages for adults. This beachside restaurant knows its atmosphere: giant umbrellas and tiki torches decorate their eating spaces, but these don't distract from the food—or the live entertainment that frequently play afternoon and evening shows. There are even karaoke nights on Wednesdays and Saturdays, for those looking to make their very own live music.
Bourbon Street Bar & Grille
Address: Bourbon Street Bar & Grille, 5307 N Kings Hwy, Myrtle Beach, SC 29577
Bourbon Street Bar & Grille is a great place to go for pub food and nice music with your friends. The bar is a cozy environment, with friendly staff and good food and drink. Typical pub fare is available, including Burger Night on Mondays and other meal offers on different days during the week; as is to be expected, seafood options like shrimp tacos are also available. Late into the evening, live music brings the energy up to end the hours of operation on a high, happy note. While this is a local favorite, this bar is more than welcoming to tourists and newcomers as well.
The Carolina Opry
Address: The Carolina Opry, 8901 North Kings Hwy, Myrtle Beach, SC 29572
The Carolina Opry is unique from the country-themed venues you can find elsewhere in the city, offering high-end entertainment year-round. The spacious theater can seat around 2,000 guests, with ample parking space on the property as well. The stage has transformed in the past to be the playground for national touring acts, local talent showcases, and everything in between. Full lighting, sound, and even video equipment have been provided for the best watching experience the audience can have, no matter what's showing that day.
The Landing at the Boathouse
Address: The Landing at the Boathouse, 201 Fantasy Harbour Blvd, Myrtle Beach, SC 29579
Enjoy great food, great music, great beer, and great views all-in-one at the Landing at the Boathouse. A quintessential location for Myrtle Beach and its culture, this waterfront restaurant has been open since 2005 and remains very popular. Known for being a hub for live music lovers, they showcase local, regional, and national artists multiple times a week for no cover charge, in both indoor and outdoor settings. They've also added their own microbrewery to the property, allowing them to provide fresh craft beer to all of their guests while they listen.
You can find a venue where you can listen to live music in several places around the city, and this list is just the beginning. Check out any of these locations today, and you may just find your new favorite place to hang out with friends, family, or just with some good live music.