What Are the Best Lunch Spots in Myrtle Beach, SC?
Posted by Brian Brady on Thursday, June 11, 2020 at 5:53 AM
By Brian Brady / June 11, 2020
Comment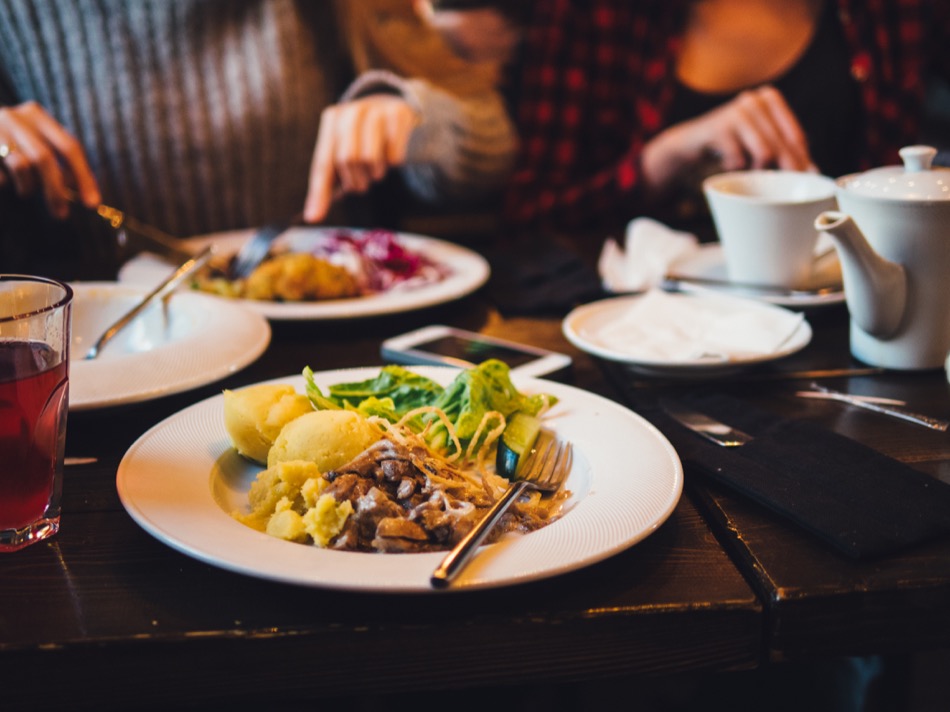 Myrtle Beach, South Carolina, boasts miles of stunning shoreline along the Atlantic and is a vacation-destination city that's home to 34,000 residents, premier golf courses, and some of the best restaurants in the Grand Strand region. Looking for classic southern cooking? Myrtle Beach has it along with much more. Diners can feast on traditionally cooked biscuits and gravy, Carolina-style barbecue, classic burgers, seafood, and other treats.
Residents and visitors to Myrtle Beach can find an array of diverse dining from North Myrtle Beach down to the Boardwalk. Many of the restaurants serve breakfast, lunch, and dinner, but when it comes to lunch spots, there are stand outs that must be visited.
AJ's Pizza
Address: AJ's Pizza, 5917 N Kings Hwy, Myrtle Beach, SC 29577
Located near the Pine Lakes Country Club, AJ's Pizza opens daily (except Sundays) for lunch and dinner. A locally owned restaurant within walking distance to McLeod Park and the Island Visa Resort, AJ's has more than 20 specialty pizzas plus pasta, wraps, and focaccia sandwiches.
When looking for a unique pizza for a lunchtime treat, AJ's has several, including the Low Country topped with sweet corn, green onions, hot smoked sausage, and Cajun shrimp. Other specialities include:
Magherita
Loaded Pimento
Brookes Pimento
Sweet Thai
Surf & Turf
The Big Island
Carolina Coast
Blueberry's Grill
Address: Blueberry's Grill, 7931 N Kings Hwy #140, Myrtle Beach, SC 29572
Blueberry's Grill opens early and closes before dinner; however, it's a hot spot for anyone craving amazing breakfast creations even for lunch. Blueberry's Grill features classic breakfast items, from omelets to pancakes plus several heartier dishes ideal for lunch and later. Diners can indulge in the Steak and Mushroom Benedict, classic southern Chicken and Waffles, and the Monte Cristo, a house specialty.
Mediterranean Bistro
Address: Mediterranean Bistro, 6104 Frontage Rd, Myrtle Beach, SC 29577
The Mediterranean Bistro sits off U.S. Highway 17 on Frontage Road near the Pine Lakes Country Club and next to the Little Pigs BBQ. Diners can eat-in or take-out a variety of Mediterranean-style menu items. These include but are not limited to gyros and sandwiches starring traditional falafel, East Coast cheese steak, and even vegan burgers.
Simply Southern Smokehouse
Address: Simply Southern Smokehouse, 1913 Mr. Joe White Ave, Myrtle Beach, SC 29577
Satisfy that craving for southern-style food at lunchtime with a visit to the Simply Southern Smokehouse. The Simply Southern Smokehouse is minutes from the Wonderworks amusement park, Ripley's Aquarium, and the Myrtle Waves Water Park. The restaurant is an all-you-can-eat buffet featuring daily lunch specials. Its classic southern food includes collard greens, fried chicken, biscuits, cornbread, peach cobbler, and more.
Sobaya Japanese Bistro
Address: Sobaya Japanese Bistro, 3590 St James Ave, Myrtle Beach, SC 29577
The owners and chef have been serving Japanese cuisine to the Myrtle Beach area for 25 years at Sobaya Japanese Bistro. Stop in for lunch before heading out to play an afternoon round of golf or after a morning spent on the beach. Sobaya has a selection of classic bento boxes for lunchtime specials plus a full menu that includes appetizers like edamame, gyoza, and yakitori plus entrées like rice bowls, noodle bowls, and stir-fried rice served with miso or chicken soup. Don't miss out on green tea or mochi ice cream for dessert!
There are more than 1,500 places to eat in Myrtle Beach. The best lunch spots are numerous, but diners won't want to overlook a few of the most popular eateries in this coastal city. From pizza to classic southern food, Myrtle Beach has some of the best lunch spots in the region.