9 Steps to Selling a Home
Posted by Ashley Daniels on Friday, February 5, 2021 at 9:41 AM
By Ashley Daniels / February 5, 2021
Comment
There are quite a few steps involved in selling your home before you post the For Sale sign in your front yard. Whether you're in the market to upsize or downsize from your current living situation, you want a potential buyer to love the home as much as you did – and get the price you're asking for it, too. The journey requires time, research and patience, but the closing is worth it for you to begin your next chapter in life!
Here are the basic steps for selling a home and a timeline of when each should be done along the way.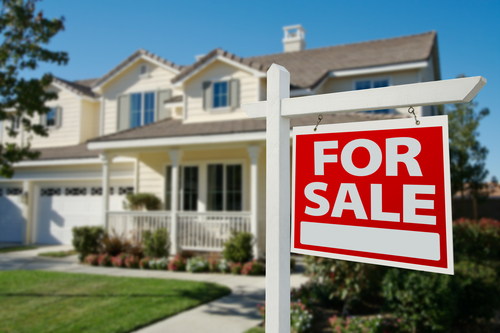 Do Your Research to Find Out What You Want
To sell your home, first ask yourself what you want, why you're moving, and what you expect from the selling process. It's also important to research today's housing market, which probably changed since you bought your home, to have a starting price point in mind.
Interview & Hire a Real Estate Agent
It's essential to find the right real estate agent for you – one you trust in ethics and knowledge of your housing market. That may mean it's not the first one you meet. You'll know when you meet the right one. You need to be able to rely on him/her for their judgement on a selling price and feel comfortable working together in this integral relationship throughout the process, from listing to closing.
Get the Home Appraised
Before listing an official price of your home, it's a good idea to have it professionally appraised. The appraiser will inspect the home, inside and out, and compare it to other comparable homes in the area to determine a fair market value.
Price Your Home
Once the home is appraised, you will work with your real estate agent to adjust the listing price, if necessary, for the best price possible, based on the current state of the market. Keep in mind that, while you may think your home is worth more, you want to avoid overpricing (or underpricing as well), so be thorough and diligent when choosing the final price.
Prep, Clean & Repair Your Home
Before your listing goes online, you will need to take care of any home repairs or finish small renovation projects around the house to make a great first impression to potential buyers. This means repairing issues the appraiser thought worthy to boost the sale price, like conditions that could affect the safety, structure and function of the home, or fixing anything broken or in poor condition – even small repairs, like a crack in the tile or an unhinged cabinet. It also means decluttering items on all furniture surfaces and counter tops and putting away personalized items, like family photos, kids' and pet toys, and more. While they might be sentimental to you, the potential buyer wants to envision their family making this their home. Your Realtor may even suggest hiring a professional cleaner and professional stager to really make your home stand out online.
Market Your Home
After you've made your home picture-perfect, it's time to showcase it at its finest, with beautiful photos, videos and virtual tours – maybe even drone footage, so buyers to get a good look at the overall property. In addition to your listing on the MLS, strong marketing by your agent will also include persuasive property descriptions, mailers, social media posts, texts, and more. When it's time to show your home, your agent will either conduct virtual showings via Zoom or FaceTime to walk buyers through your home or disinfect your home before and after live showings to keep both buyers and sellers safe.
Receive Offers
In today's strong sellers' market, it will only be a matter of time until offers start rolling in after your home is listed. With the guidance of your real estate agent, you will review offers and choose to accept, reject or negotiate an offer. This is where it helps to have a skilled agent to craft a strategic counteroffer that positions your home at the most attractive price point. Negotiations are almost always a part of this step of the process, which only factors in the price, but also extra contingencies or agreements.
Negotiate Home Inspection Repairs
Like or not, sellers will need to schedule a home inspection before the final closing. The professional inspection gives the buyer a full report on the home, from top to bottom and from inside and out. Once that report is in the buyer's hands, the agents will help to guide both buyer and seller through negotiations on repairs from the inspector's findings.
Close the Sale
Congrats! You've made it to the last step in the home selling process: the settlement, or closing. After the buyer's final walk-through, you will sign the final paperwork, which will be filed to make the sale official, collect your check, and hand over the keys. You're closing the door to this home, but will open the door at a new address!