Buying Your First Home? What to Know About FHA Loans
Posted by Preston Guyton on Wednesday, February 26, 2020 at 11:22 AM
By Preston Guyton / February 26, 2020
Comment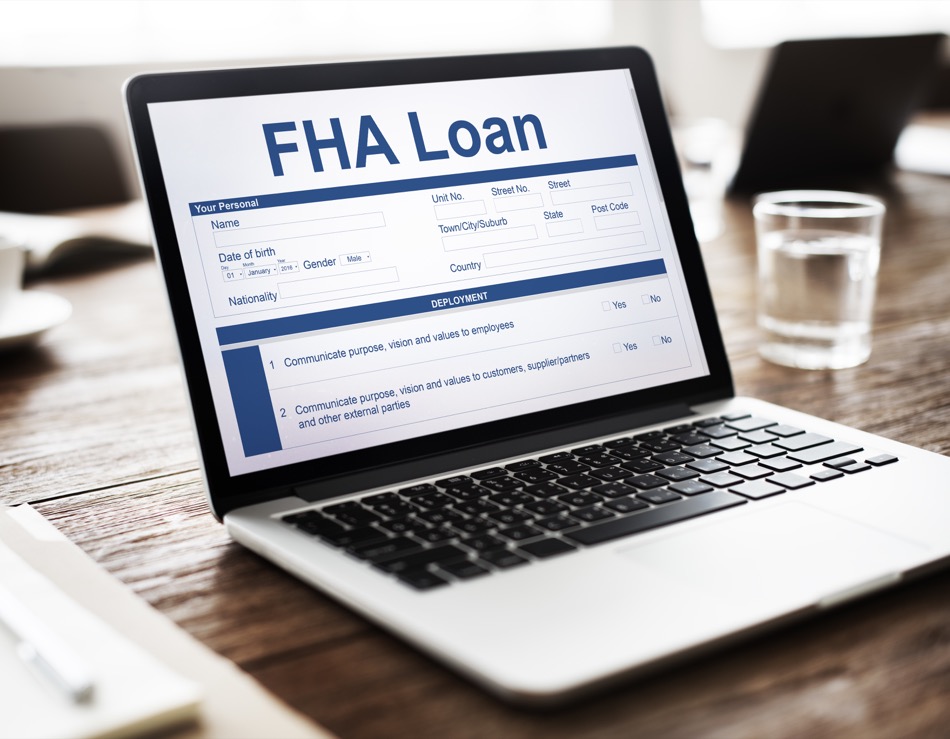 There are many different home loans that home buyers can pick from. Many loans are made with specific uses in mind, and it can be easy to get bogged down—especially for first-time home buyers and low-income home buyers. Everyone in these two categories should consider using a Federal Housing Administration (FHA) loan. These government-backed mortgages can be the best choice for low-income and first-time home buyers. Here is everything buyers need to know about FHA loans.
For informational purposes only. Always consult with a licensed mortgage or home loan professional before proceeding with any real estate transaction.
FHA Loan Overview
The Federal Housing Administration was first established in 1934, and it has been issuing loans ever since. To this day, the FHA has backed more than 46 million loans to home buyers of all backgrounds. While most people are able to use FHA loans, they're especially aimed at first-time and low-income home buyers. This is because FHA loans allow buyers to purchase a home with as little as just 3.5% down instead of 20% like most other loans require.
Who Can Use an FHA Loan?
Most people are able to use FHA loans. However, there are certain criteria that all applicants need to fit in order to be approved. These criteria include:
The buyer must have stable employment and income, proven by having held their current job for at least two years.
The buyer must be able to pay at least 3.5% down and have a minimum credit score of 580.
The buyer must be at least 18 years old, have a valid Social Security number, and be a legal United States citizen.
The property the buyer wishes to purchase must also meet certain standards. For instance, the home must be appraised by a FHA-approved appraiser, and it needs to meet all minimum health and safety requirements before it can be approved.
Advantages of Using an FHA Loan
Why should a home buyer use an FHA loan over other loan types? There are a lot of benefits that can't be found in other loans, and these benefits make the loans attractive to many people. For example, here are some of the benefits home buyers can reap:
Buyers can choose exactly how much money they want to pay for their down payment so long as it's at least 3.5%.
It's a lot easier to qualify for an FHA loan because these loans were specifically made to be accessible to as many buyers as possible.
FHA loans are versatile because there are four different types (such as the FHA 203k loan) that buyers can choose from.
Unlike other mortgages, FHA loans do not have repayment penalties, meaning homeowners who pay off their mortgage early won't have to pay any sort of fees for doing so.
These benefits can be extremely helpful. While other mortgages can be inaccessible, FHA loans make it easier to finally become a homeowner.
Things to Consider Before Applying
While FHA loans have a lot to offer, they aren't the right choice for everyone. Before a home buyer chooses to apply for an FHA loan, they need to take the negative aspects of FHA loans into account. For instance, all home buyers who pay less than 20% down on a home will have to pay private mortgage insurance (PMI). PMI is an extra fee added onto the monthly mortgage payment that helps protect the lender in case the buyer defaults on their loan. This can be an unpleasant surprise for buyers who aren't expecting it, so buyers need to do their research before applying for this or any type of loan.
FHA loans can be a great choice because they help make homeownership more accessible to a wider number of people. With this information as an introduction, Socastee home buyers can decide if an FHA loan is the right choice for their needs.
For informational purposes only. Always consult with a licensed mortgage or home loan professional before proceeding with any real estate transaction.