Top Places to Retire in 2023
Posted by Preston Guyton on Friday, January 20, 2023 at 6:39 PM
By Preston Guyton / January 20, 2023
Comment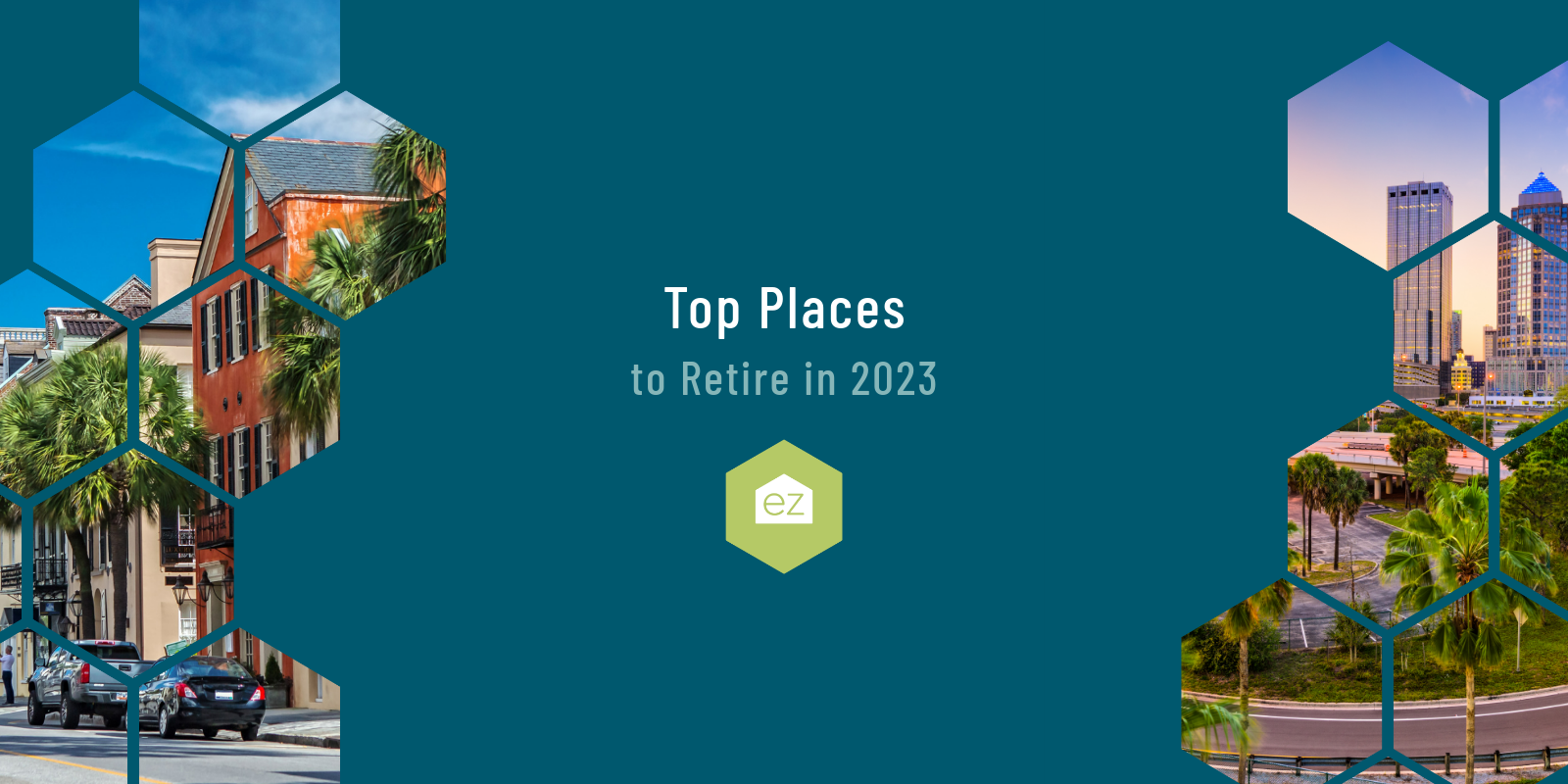 Top Places to Retire in 2023
More people are approaching retirement, and that's not an overstatement. Baby boomers—people born in the post-war era from 1946-1964—are ready to kick their feet up and start relaxing. They're starting to retire at increasing rates, with all reaching retirement age by 2031.
The only question is: where will they retire? That the baby boomers have been set to retire en masse isn't up for debate. It's simple demographic math. After a long period of activity in the workforce, today's retirees are ready to enjoy their investments and make the most out of their sunset years.
For anyone considering retirement in 2023, it's about finding specific places that align with their retirement goals. Some want to be near excellent health care or emphasize places where their pension dollars go further. Perhaps they're ready to escape the cold winters for the warmer and more affordable southern climates. Maybe it's about indulging year-round in an activity they really enjoy but could only do on vacation.
What to Look for in a "Top Place to Retire"
As you review top retirement lists, they often don't consider that you might not be completely untethered from your pre-retirement life, ready to pick a new location based on a few demographic factors. So when you search these lists, remember that these are the variables considered:
Tax burden. State and local taxes are key considerations, as are federal taxes if the recommendation is to find a cheap place overseas.
Cost of living. Your retirement dollar only stretches so far. Getting the most out of retirement also means controlling living expenses—property taxes, property costs, food prices, and health care.
Healthcare access. For people in their 20s and 30s, chances are you may not have to rely on outstanding healthcare access to determine the quality of where you live. However, the equation changes in your 50s, 60s, and 70s.
Climate/weather. You might have the best demographic stats in the world, but if your town doesn't see the sun for six months out of the year, chances are that it will not end up on a best-of-retirement list.
Available leisure activities. Retirement lists typically factor in what leisure activities are available for people, especially for activities targeting the older age bracket. This is the leisure years we're talking about, not the best place to raise a family or land a stellar job.
With those variables on the docket, what are today's top publications saying are the best places to retire in 2023? Here's what we found.
Top U.S. Cities for Retiring in 2023
Retirement in 2023 and Beyond
Browsing the list of retirement-friendly cities in 2023, it's clear that there are still many places where a retiree can stretch their investment dollar. Though our demographics are changing, the same basic needs for retirement aren't going anywhere. We'll all need access to good healthcare, some fun things to do, and excellent weather that makes enjoying life at its best much easier.