What to Know About Johnson City, TN
Posted by Preston Guyton on Friday, November 18, 2022 at 10:50:11 AM
By Preston Guyton / November 18, 2022
Comment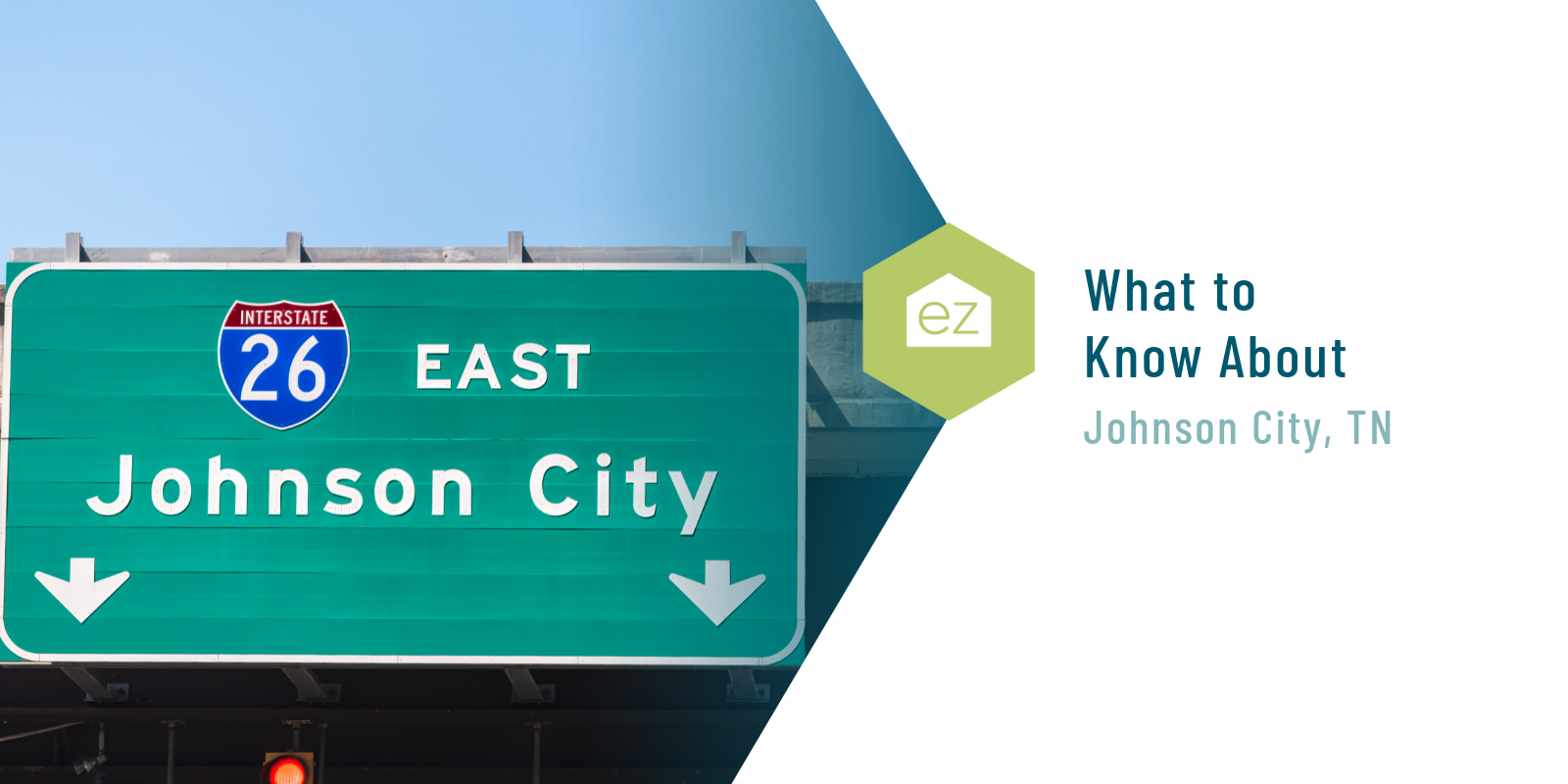 What to Know About Johnson City, TN
Do you long for rolling mountain landscapes, clean air, and community? Look no further than Johnson City, TN! This charming small mountain city offers a great job market, beautiful scenery, friendly people, and plenty of amenities.
One of the best things about Johnson City is its location. Nestled in the foothills of the Appalachian Mountains, the surrounding landscape is absolutely breathtaking. Countless trails and parks await exploration, and the area is well known for its stunning fall foliage. If you love spending time outdoors, you'll be in heaven here!
In addition to its natural beauty, Johnson City is also a great place to live if you're looking for a tight-knit community. The friendly and welcoming people are part of why people travel here for the many mountain festivals, like the Blue Plum Festival. It's one of the South's largest free music festivals and celebrates the decades-long music tradition in Johnson City.
Get to know more about living in Johnson City, TN. Here are some answers to frequently asked questions about this part of Tennessee.
What is the Johnson City real estate market like?
For a small mountain city, there's a surprisingly vast array of housing options available in Johnson City. Yes, you'll find log cabins and mountain cottages, but also modern new construction homes to condos. Prices are fairly reasonable, and there are plenty of great neighborhoods to choose from.
November 2022 had 368 listings with a median price of $295,000. The most affordable was $12,000 for a vacant half-acre lot ready for development. The most expensive existing home was $2.2 million for a four-bedroom, 3.5-bathroom, 7,190 sq ft home on almost two acres.
Are there condos and townhomes in Johnson City, TN?
Yes, there are options for condos and townhomes available in Johnson City. These tend to be more affordable than single-family homes and make great starter homes or investment properties.
As of November 2022, there were 22 condo and townhome listings. The most affordable was a $154,400 three-bedroom, 1.5-bathroom condo with 1,440 sq ft. The most expensive was a $329,900 three-bedroom, 2.5-bathroom townhome with 2,242 sq ft.
What are some of the best neighborhoods in Johnson City?
Downtown - If you're looking for an urban feel and to be walkable from lifestyle amenities, downtown Johnson City is the place for you. This historic district is home to live music venues, eclectic shops, great restaurants, and more. Some old warehouses and commercial buildings have been converted into lofts or studio spaces.
Tree Streets - The Tree Streets neighborhood is one of the most desirable in Johnson City. This charming area is made up of diversely styled and beautiful homes. It's also conveniently located near downtown, so when you do want to visit the farmer's market or street fair, it's easy to get to.
Highland Ridge - Highland Ridge is a newer development on 175 acres at the outskirts of Johnson City. This community offers spacious homes, great views, and a sense of privacy. Amenities include swimming pools, walking trails, and several ponds.
Gump Addition - The Gump Addition historic neighborhood is known for its beautiful Victorian-style homes on a rolling landscape. This is a great place to live if you're looking for a historic feel with all the modern amenities.
Roundtree - This northern community has some of the city's best views. These stunning houses are set on large lots in an established neighborhood. Residents live only minutes away from dining and shopping at Peoples Street and Hamilton Place.
Towne Acres - Towne Acres, a tranquil neighborhood with a highly-ranked elementary school. You'll often find kids playing basketball or taking leisurely walks with their parents. Its placement in the heart of the community brings together the families living along the surrounding streets.
What are the schools like in Johnson City?
Families will be pleased to learn the schools in Johnson City are excellent! In fact, the district is one of the best in the state! Students consistently score above average on standardized tests, and there are plenty of extracurricular activities to get involved in.
There are a total of 12 schools in the Johnson City School District. These include eight elementary schools, two middle schools, one high school, and an alternative school.
What is the climate like in Johnson City?
The climate is mild, with four distinct seasons. Summers can be hot, but they're offset by cool mountain breezes. July's average high is 85F, with 10 days of rain. Winters are relatively short and mild, with occasional snowfall. January's average high is 46F, and the low is 26F.
What is the property tax rate in Johnson City, TN?
The property tax rate in Johnson City, TN, is $1.55 per $100 assessed value in 2022.
Tennessee residences are levied tax at 25% of the assessed value. Property values are established on January 1 of that year. The counties levy and collect their own taxes.
Johnson City straddles three Tennessee counties, so you'll need to know which one you live in to determine your tax rate.
Carter: $2.03 per $100
Sullivan: $2.4062 per $100
Washington: $2.15 per $100
What is the cost of living in Johnson City, TN?
The cost of living in Johnson City is relatively affordable compared to the nation and the state. The city has a cost of living index of 81.9, which is 10% below Tennessee's overall living expense and 18% below the United States.
Housing and transpiration costs are particularly low, at 34% and 26% under average, respectively. Only miscellaneous expenses are above national averages.
How is the job market in Johnson City, TN?
The job market in Johnson City is growing! The unemployment rate in September 2022 was 2.8%, significantly lower than the national average of 3.5%. The city's most common occupations are education, government, and healthcare.
East Tennessee State University and the Med-Tech corridor fuel Johnson City's economy, with the Johnson City Medical Center, Franklin Woods Community Hospital, and related businesses anchoring it.
Is Johnson City, TN growing?
Yes, Johnson City is growing! The population has increased by 11% between 2010-2020. This trend is expected to continue, with Tennessee projecting the population to reach over 75,440 by 2030. With over 71,000 residents in 2021 and current growth at 1% year-over-year, it may exceed that projection.
Are there any waterfront properties found in Johnson City, TN?
Yes, but the waterfront isn't what Johnson City is known for. Still, parts of its northern border are along Boone Lake. Johnson City also has many creeks and runs that run into the lake and Watauga River.
How is golf in Johnson City, TN?
If you're looking for a place to tee off, Johnson City is the perfect spot. The region is home to many championship golf courses with beautiful views and rolling hills as their hallmark.
Johnson City Country Club has been rated one of the best courses in Tennessee. The private club has walkable loops across its 18-hole layout. Additional amenities include a swimming pool, tennis courts, and a clubhouse.
Pine Oaks Golf Course is a public course that offers affordable rates and a challenging game.
Elizabethan Golf Course offers a par 72 semi-private course with 6,470 yards of play. The clubhouse provides dining.
In addition, four other courses and driving ranges are around the Johnson City area for many options.
What is near Johnson City, TN?
Johnson City is located in the foothills of the Appalachian Mountains, so there are plenty of outdoor activities to enjoy nearby. The city is also home to East Tennessee State University, which offers a variety of cultural and sports events.
The city is part of the northeastern Tri-Cities, including Kingsport, TN, and Bristol, across the VA border.
Some popular attractions near Johnson City include:
- Bristol Motor Speedway
- Appalachian Trail
- Bristol Caverns
- Barter Theatre
- Gray Fossil Site & Museum
- Wetlands Water Park
- Roan Mountain State Park
Johnson City sits in the northeast corner, not far from the borders of North Carolina and Virginia.
What to know about living in Johnson City, TN
Johnson City is considered a very livable city. AreaVibes ranked it in the top 25th percentile in the US, with an A+ for amenities. In 2018, it made the Top 100 places to live in the US by Livability. It cited its natural beauty, pleasant climate, and outdoor recreation options. Housing affordability and a supportive business culture also helped it rank highly on the list.
Come to Johnson City and see what this charming mountain city has to offer. You won't be disappointed!