Moving to Wilmington - Your EZ Guide to Everything Wilmington, NC
Posted by Preston Guyton on Tuesday, April 27, 2021 at 5:19 AM
By Preston Guyton / April 27, 2021
Comment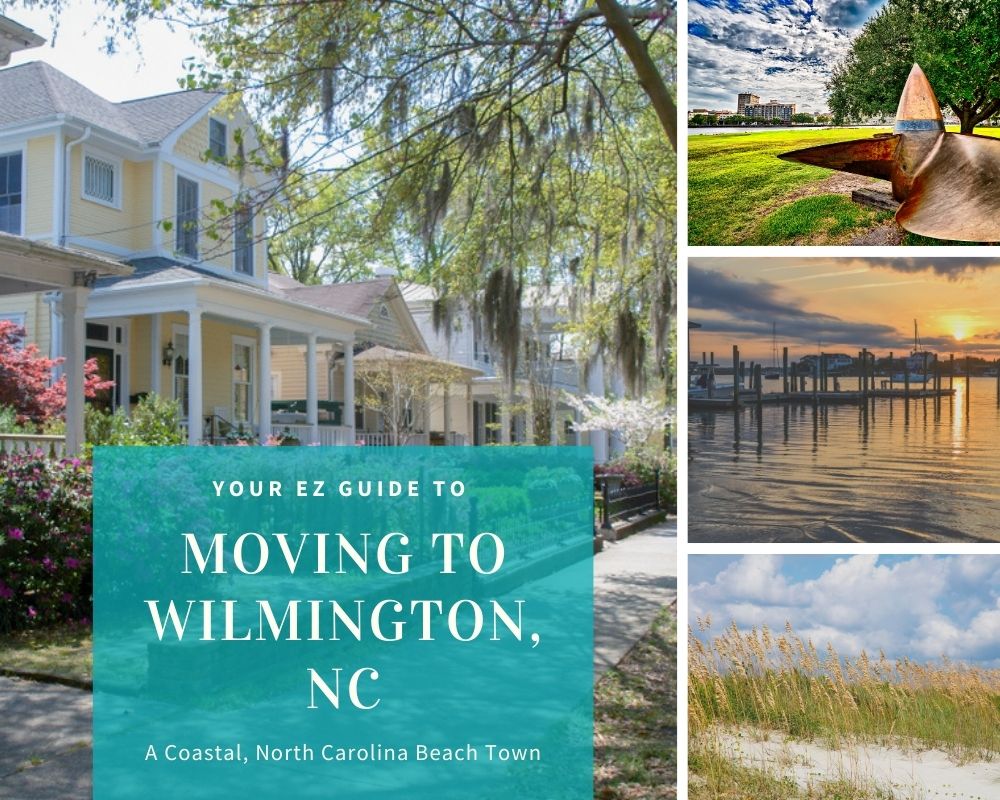 The city of Wilmington lies in New Hanover County along North Carolina's Southern Coast, one of the most popular destinations for relocation. This coastal city has a population of more than 120,000, making it an economic hub that elevates education, tourism, employment, and housing to new levels. Apart from these, the lifestyle, climate, low tax rates, culture, and overall quality of living make Wilmington an attractive area for young professionals and families wanting to make a fresh start.
Cost of Living and Population Growth
From 2017 to 2018, Wilmington's population grew from 115,261 to 118,094, indicating a 2.46% increase today; their total population stands at 120,000. Wilmington has a median age of 35.8, making them a relatively younger city compared to others. The median household income also grew between 2017 and 2018, from $43,867 to $45,450, providing a 3.61% increase.
Back in 2018, the median property value in Wilmington was $237,700, with a homeownership rate of 44%, compared to the more recent numbers of $274,500 and a homeownership rate of 40%. Even so, Wilmington has plenty to offer and has a lower cost of living compared to the rest of the country. If you're wondering just how affordable living in Wilmington is, we've compiled a table that shows a side-by-side comparison against North Carolina and the national average:
| | | | |
| --- | --- | --- | --- |
| COST OF LIVING. | Wilmington | North Carolina | USA |
| Overall | 97.5% | 90.6% | 100% |
| Grocery | 99.9% | 96.5% | 100% |
| Health | 122.3% | 107.5% | 100% |
| Housing | 99.7% | 81% | 100% |
| Median Home Cost | $230,500 | $187,300 | $231,200 |
| Utilities | 97.2% | 99.2% | 100% |
| Transportation | 77.9% | 83.9% | 100% |
| Miscellaneous | 99.8% | 96.2% | 100% |
Wilmington's overall cost of living is 97.5% compared to the national average.
Job Market
With a median household income of $45,450, Wilmington has a continuously growing economy. This city employs a total of 57.9K people, with the largest industries found in Health Care & Social Assistance, Accommodation & Food Services, and Retail Trade. Here's a breakdown of Wilmington's job market:
Most Common
The most common jobs in Wilmington are:
Sales and Related Occupations with 8,033 people
Food Preparation and Serving Related Occupations with 6,017 people
Management Occupations with 5,481 people
Most Specialized
There is a high number of people working in these areas of work:
Food Preparation and Serving Related Occupations
Health Diagnosing and Treating Practitioners along with Other Technical Occupations
Arts, Entertainment, Design, Sports, and Media Occupations
Highest Paid
These are the highest paid jobs in Wilmington:
Legal Occupations, with an annual salary of $82,813
Management Occupations with an annual salary of $65,781
Business, & Financial Occupations with an annual salary of $63,724
Things To Do in Wilmington
Wilmington has a lot to offer in terms of activities and things to do. From beautiful outdoor scenery to gorgeous beaches and thriving nightlife, it's the perfect destination for nature lovers and individuals looking for a dynamic atmosphere.
Airlie Gardens
With more than 67 acres of pristine landscape and greenery, the Airlie Gardens has been the location for hits such as "Dawson's Creek," "One Tree Hill," and Nicholas Sparks' "The Choice." These gardens are also home to a butterfly house that showcases North Carolina butterflies, walking paths, and seasonal blooms. There are also contemporary and historic structures here such as Azalea Earl the Frog and the Bottle Chapel.
Kure Beach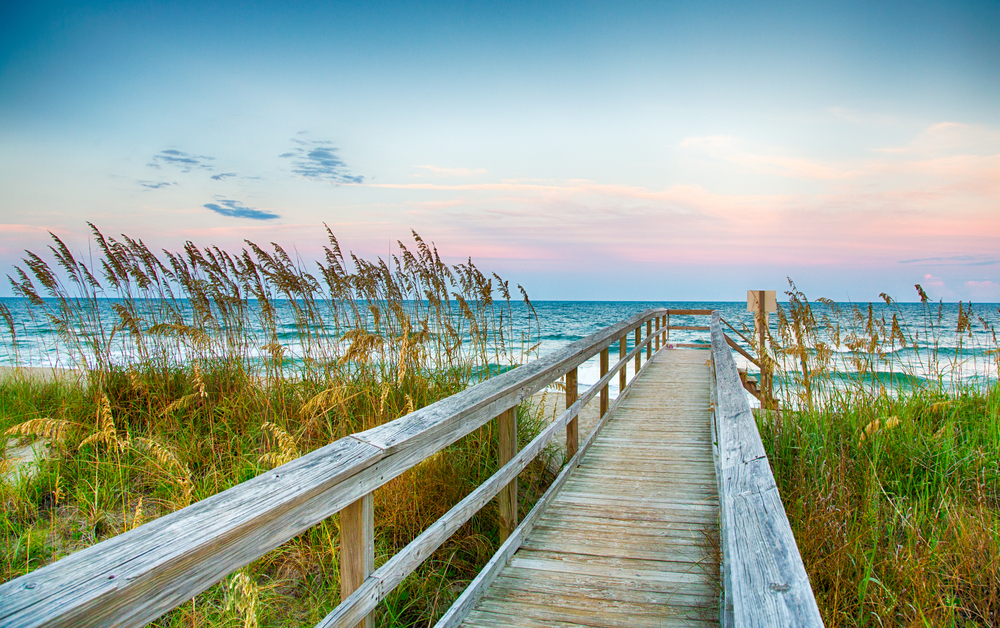 Kure Beach's unspoiled beauty allows it to become a place of fun to play with friends and family, offering plenty of things to see and do. Fort Fisher is a great area to explore, where you can experience adventures such as live animal encounters, dive shows, and feeding programs. At the Fort Fisher State Recreation Area, you can dive into the history of the Civil-War-era or you can walk a six-mile protected shoreline and see what nature has to offer.
Riverfront Park and Amphitheater
If you're into the music scene with great views, head over to the urban greenspace that the Riverfront Park and Amphitheater offer. Here, you can dance to live music from acts managed by Live Nation or enjoy the ambiance provided by the lush gardens and shade trees in the background. Over at the Greenfield Lake Amphitheater, you can see regional and national acts against a scenic lakefront, where artists such as Michael Franti & Spearhead and Willie Nelson have played.
Mad Mole Brewing
If you're looking for a place with great beer, head over to Mad Mole Brewing, which has recently been named as America's favorite solar-powered microbrewery. That's right, this joint is Wilmington's first and only solar-powered brewery, using solar panels installed on the roof to power its seven-barrel system. When there, be sure to sip on a few signature beverages such as the Darth Mole, Marilyn MonMole, Raspberry Molay, or Boston Mole Party while sitting outside in the brewery's dog-friendly outdoor garden.
Climate
The average weather in Wilmington includes hot summers, while winters are short and cold. It's wet and partly cloudy throughout the year, with temperatures varying from 37°F to 89°F. However, it may also fall between 24°F or above 94°F, although this happens rarely. Based on its tourism scores, the best time to visit the city for its warm weather is between mid-April to early June and mid-September to late October. Here are some weather highlights for Wilmington:
The average high around summer in July is 90 degrees.
The average low during winter in January is 34 degrees.
There is an average of 58 inches of rain every year.
There's also an average of 1 inch of snow every year.
Traffic
Unfortunately, the region around Wilmington has become highly busy, with more people, cars, buses, trucks, and bikes making their way through the area's land-locked road network. To avoid traffic, here are a few places to avoid.
College Road: Alternative route to take — Kerr Avenue and Independence Boulevard.
Market Street: Alternative route to take — Martin Luther King Jr. Parkway.
Carolina Beach Road: Alternative route to take — Unfortunately, none.
South College Road: Alternative route to take — Independence Boulevard.
Oleander Drive: Alternative route to take — Wrightsville Avenue.
Military Cutoff Road: Alternative route to take — Unfortunately, none.
New Centre Drive: Alternative route to take — Unfortunately, none.
Kerr Avenue: Alternative route to take — College Road.
Gordon Road: Alternative route to take — Unfortunately, none.
Randall Parkway: Alternative route to take — Wrightsville Avenue.
Market Street: Alternative route to take — Military Cutoff Road Extension.
Eastwood Road: Alternative route to take — Unfortunately, none.
Carolina Beach Road: Alternative route to take — River Road and Dow Road.
S. 17th St: Alternative route to take — Independence Blvd. or Carolina Beach Road.
U.S. 17: Alternative route to take — Hampstead Bypass.
Public Transportation
The MPO (Metropolitan Planning Organization) is the body responsible for conducting regional transportation planning. They offer transportation options such as bike and pedestrian facilities, including the Cross City Trail, which reaches into many neighborhoods, employment centers, and parks. Because its sections run off-road on a multi-use path, it offers a great way to explore the city.
They also offer the WAVE transit, which operates many fixed bus routes as well as contracts for their vanpool service called WAVE pool. WAVE transit is operated by the Cape Fear Public Transportation Authority, while Greyhound Lines provides a daily intercity bus service to Raleigh. Furthermore, a carpool matching program available state-wide can be accessed from Share the Ride NC.
Wilmington also has bus connections to Wilson, North Carolina via the Amtrak Thruway. Lastly, the Wilmington International Airport (ILM) provides commercial air service along with Delta Air Lines, United Airlines, and American Airlines. ILM serves more than 930,000 travelers every year and is also home to two fixed-base operations, currently housing over 100 private aircraft.
Golf
If you're an avid golf fan, there's no better place than Wilmington to play your games while being surrounded by luscious greenery. Here are just a few of the city's best golf courses.
Beau Rivage Golf & Resort
The Beau Rivage features an 18-hole championship layout that incorporates long-needle pine forests, rolling dunes, wooded hills, undulating valleys, as well as estuaries from the nearby Cape Fear River. With narrow bermudagrass fairways and various tight doglegs, this course will test your accuracy off the tee. The Beau's renowned putting greens are known for their consistent smoothness, having been made from TifEagle.
Porters Neck Country Club
Designed by Tom Fazio, a world-renowned golf architect, Porters Neck Country Club offers a 4-star, 18-hole golf course that measures 7,112 yards. Its beautiful par 72 course runs on gently rolling terrain and can challenge both amateurs and professionals alike. In typical Tom Fazio fashion, its fairways have a generous width but have strategically placed fairway bunkers to catch a wayward tee shot.
Wilmington Municipal Golf Course
Designed by Donald Ross in 1926, the Wilmington Municipal Golf Course provides the public with a high-grade championship 18-hole golf course. Thankfully, a renovation worth $1.5 million was able to give this course more flair, restoring the original design which restored the bunkers and doubled the greens, along with upgraded tee boxes and golf cart paths. Because of these improvements and more, this renewed gem is a must-play when in Wilmington.
Water Sports
If you're not into golf and are looking to have adventures by the water, Wilmington also has plenty of places for you to visit.
Greenfield Lake
For your dose of urban lake exploration, bring your paddle boat or kayak to Greenfield Lake. Here, you'll see plenty of wildlife such as alligators, turtles, ducks, as well as different species of fish and birds. You can even enjoy the peaceful views of moss-draped oak trees, colorful blooming azaleas, and lush greenery while paddling along this serene urban oasis.
Carolina Beach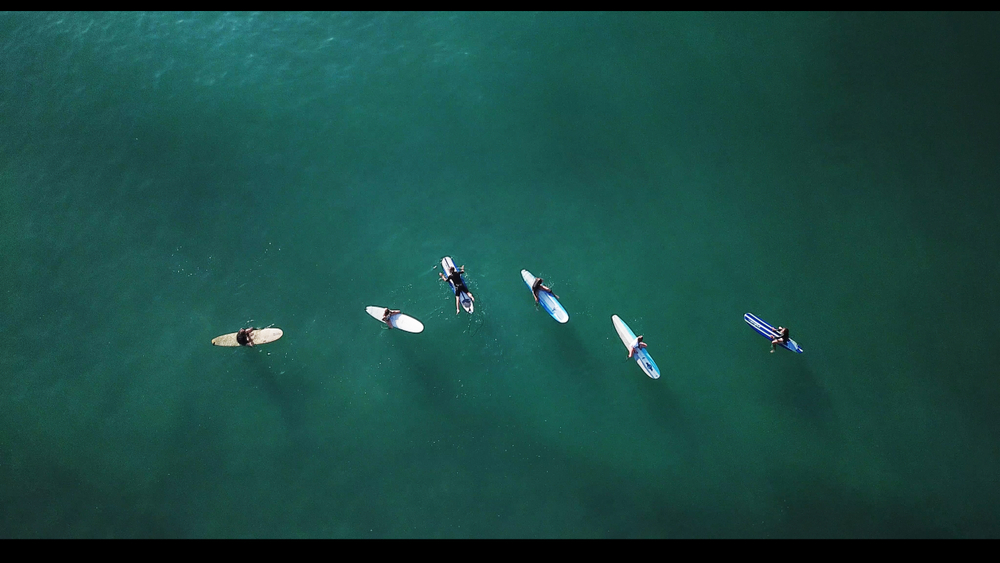 This uniquely positioned beach allows visitors to enjoy a huge variety of watersports — it's a place where the Atlantic Ocean meets the Intracoastal Waterway, Cape Fear River, and Snow's Cut. If you're interested in surfing, you can take lessons from an Olympic gold-medal-winning surfer at the Tony Silvagni Surf School. You can also take a laid-back journey through the calm waters on your paddle board or kayak if that's more your style.
The Condor
Around 700 yards from the beach, you will reach a unique scuba dive site — the Condor, which is the first heritage dive site in North Carolina. Here, you can dive 25 feet underwater to explore the engines, hull, boilers, and paddle wheel of the blockade runner from the Civil War era. According to the North Carolina Department of Natural and Cultural Resources, there are 65 shipwrecks around the city's oceans, and another 25 within creeks and rivers, so you should be able to find a dive to suit every skill level.
Dog Friendly
If you've got a canine buddy and were wondering if you can take him around town, you can be sure he'll have a great time in Wilmington. This city is full of dog-friendly places including parks, breweries, and even shops. Here are just a few of them to get you started:
Wilmington Dog Park
As the first off-leash dog park in Wilmington, it has been incorporated into an unused, 2-acre site inside of Empie Park. The park offers fenced-in areas that are divided between small dogs and large dogs, so they can play without any worries. Also provided in the park are water, shade, and pet waste stations, so you can enjoy a clean and healthy environment for your beloved pet.
Wilmington Home Brew Supply
The Wilmington Brewing Company serves fresh local beer that comes straight from the tank to fill your glass. WBC is located right at the heart of Wilmington and provides its guests with a tasting room, a 3bbl brewery, and even a Homebrew supply store. Furthermore, your fur babies are more than welcome to come in, provided they are well-behaved and are on their leash.
Unleashed, the Dog and Cat Store
This store is pet-friendly and located in the historic part of downtown Wilmington. Pets are welcome to explore inside to choose their toys, treats, chews, and more. You'll also get to meet the cute pups that work there whilst checking out items on sale. This shop dedicated to pets is open from Monday to Saturday from 10:00 AM to 8:00 PM, while it opens from 10:00 AM to 6:00 PM on Sundays.
Attractions
For a fun-filled day, or just to go out and explore, be sure to stop by any of these attractions to get the most out of Wilmington living.
Family Fun Park
For a great day out in the water, head over to Jungle Rapids Family Fun Park. Known as the "Best Water Park in Eastern North Carolina", this park offers a kaleidoscope of water slides, a rolling wave pool, and a free-flowing river. There's also an area for Mini Bowling, Go-Karting, and Lazer Tag. Indoors, there's a rock-climbing wall, a kids' playground, and an arcade so you can play as much as you want.
Legend from World War II
As the first city to become known as an "American World War II Heritage City," you can explore the decks of North Carolina, a World War II-era Battleship. According to USA Today, it has been named as one of the "Best Museum Ships" and can give you a peek into the lives of sailors aboard the ship in the middle of the war. You can also walk on the SECU Memorial Walkway, a half-mile walkway that honors the veterans across all military branches.
Southern Gardens
Inside the Airlie Gardens' 67 acres of walking trails, beautiful gardens, centuries-old oak trees, seasonal blooms, and artistic sculptures, you can get lost in awe. These gardens also feature over 200 bird species and the Airlie Oak — at 128 feet high, it is the tallest oak in the state. You can also enjoy the crowd favorite during the holidays, Enchanted Airlie, as well as the seasonal Summer Concerts.
Shopping
There are plenty of places to shop and dine in Wilmington, and you can be sure that there's a shop to answer all your needs.
Mayfaire Town Center
With more than 90 different shops and restaurants, Mayfaire is an innovative place for all your shopping, dining, and entertainment needs. With options ranging from H&M, Banana Republic, Pottery Barn, The Fresh Market, Barnes & Noble, Williams-Sonoma, and more, there's nothing that you won't find here. When you're ready to grab a meal, you can find favorites like Roko Italian Cuisine, The Melting Pot, Red Robin, and Longhorn Steakhouse.
Independence Mall
This shopping complex is home to major department stores, along with several specialty stores. With plenty of choices inside, you're guaranteed that there's a store for you whether you're looking for home decor, hunting down designer clothes, wanting a cheap bargain, and more. When you want to take a break from your shopping spree, you can also enjoy a cup of coffee or a full meal with your friends and family in the food court or various restaurants.
The Black Cat Shoppe
This fun store has something for everybody, no matter what their age. This shop is full of fun, and inside you'll find pranks, cool stuff for kids, merchandise from One Tree Hill and Dawson's Creek, pop culture novelties, as well as unusually nostalgic toys. This quirky and locally owned store, along with its social media pages and website, is usually full of things that make people laugh.
Art and Culture
Wilmington is a place of beauty and art; as such, the city has a wide array of museums and galleries, all of which fascinate and capture their audience. Here are three of their must-see places for art and history lovers.
Cape Fear Museum of History and Science
The first thing to see in this museum is the 20-foot-tall Giant Ground Sloth skeleton. Kids can have fun exploring through Space Place and even put on an astronaut suit, while adults will enjoy browsing through the Michael Jordan Discovery Gallery. There are also plenty of educational programs for families and kids to participate in throughout the year. On top of the permanent collection they host, the museum also has changing special exhibits.
Art in Bloom Gallery
This gallery is located inside a 19th-century horse stable, renovated to display an eclectic mix of sculptures, original paintings, ceramics, stained-glass mosaics, jewelry, photography, and more, all by emerging and well-known artists. The original brick walls and heart-pine ceiling mixed with modern-day technology are sure to charm visitors as they watch interactive computer screens while looking through pieces of digital and physical art.
Bottega Art & Wine
If you love art but also love wine, then you'll be happy to know that you can find both in one place. Bottega Art & Wine combines wine enthusiasts, artists, collectors, and beer connoisseurs in this bar-meets-gallery setting. It offers gorgeous sculptures, interesting spaces, and 3D art both in and outside of the building.
Sports and Sports Teams
Residents of Wilmington are big on their sports. There are plenty of teams to cheer on and even more sports to play. If you're interested in getting active, there are plenty of options for you to choose from. The City of Wilmington's Parks and Recreation Department offers plenty of activities for both children and adults:
MLK Center Basketball Camp (Youth)
Maides Park Basketball Camp (Youth)
Maides Park Basketball Clinics (Youth)
Basketball Jamboree (Youth)
Sports Camps: T-Ball, Archery & Olympics (Kids)
T-Ball Camp (Kids)
Archery Camp (Kids and Youth)
Olympics Camp (Youth)
Tennis Clinics (Adults)
Furthermore, once settled in Wilmington, you can choose between your favorite teams and support them in games. There are three major sports teams in the city;
The Wilmington Sharks: A CPL (Coastal Plain League) baseball team founded in 1997 with a roster of the best collegiate baseball players. They aim to perfect their skills using wooden bats to prepare for a career in professional baseball. The Sharks play at Legion Stadium, located at Buck Hardee Field.
The Wilmington Sea Dawgs: This TRBL (Tobacco Road Basketball League) team started their first season with the ABA in November 2006. Since then, the team has played in the Continental Basketball League and the Premier Basketball League.
The Wilmington Hammerheads: The Hammerheads are a professional soccer team founded in 1996. They have since played in the United Soccer Leagues Second Division and share the Legion Stadium with the Wilmington Sharks.
Education: Schools and Colleges
Wilmington is a great option for students since it is home to two large colleges and a university. In 2019 alone, the University of North Carolina Wilmington awarded 4,745 degrees, followed by Cape Fear Community College with 1,894 degrees, and Miller-Motte College-Wilmington with 444 degrees. The student population in Wilmington is around 28,688 students with more males than females. Some of the most popular courses in Wilmington are:
General Business Administration & Management
Registered Nursing
Liberal Arts & Sciences
The average tuition costs for public four-year colleges in the city can range from $4,443 to $18,508 depending on whether you're an in-state or out-of-state student as well as your major.
Real Estate Market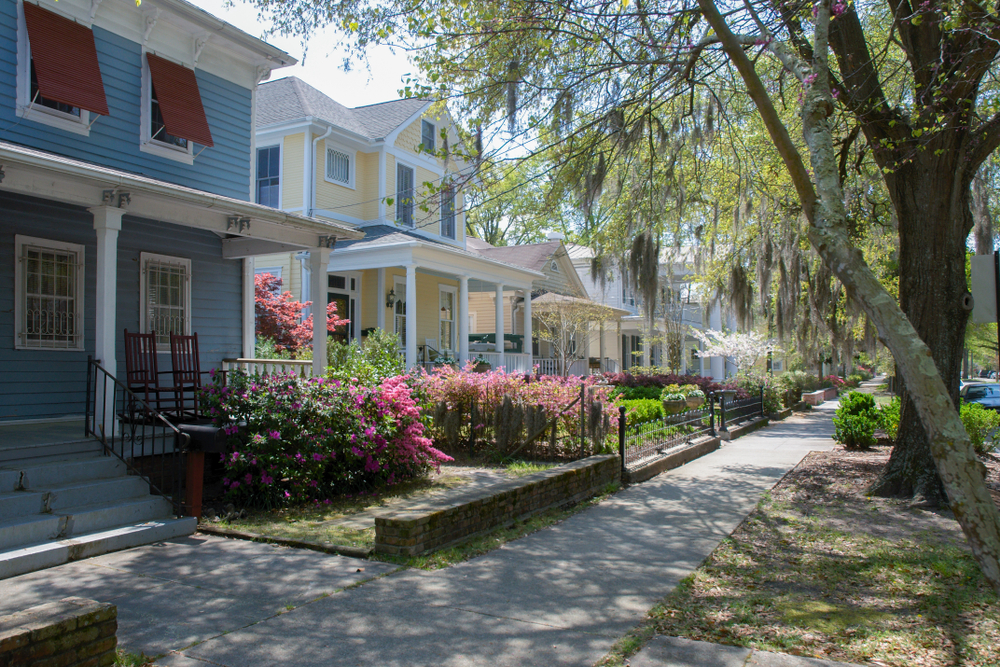 During 2018, a total of 44% of homes in Wilmington were occupied by their owner, which is much lower compared to the national average of 63.9%. However, the city of Wilmington has a highly competitive market for those who wish to rent. If you do wish to rent, you can expect to pay around $1,228 a month, which is close to the state's average of $1,218 and 8% lower than that of the country's average of $1,324.
Wilmington like many other markets continue to see an inventory shortage in 2021. The median home sales price in New Hanover County continues to climb, as of March 2021 the average sales price was $310,000, up over 10% since March 2020.
Welcome to Wilmington!
If you're still unsure whether or not to make the move to Wilmington, you might be interested to know that it was voted as "America's Best Riverfront," as it serves as an economic hub and is the gateway to almost a dozen beach communities. It not only rivals Savannah and Charleston in terms of history and charm, but it also provides its residents with an undeniably calm and relaxed life by the coast while serving up an abundance of activities. From the historic Downtown area for history buffs to the scenic neighborhoods of Porters Neck and Landfall where you can get your golf on, Wilmington has something to fit your lifestyle.