Your Murraysville, NC Real Estate Questions Answered
Posted by Preston Guyton on Friday, May 13, 2022 at 7:06 AM
By Preston Guyton / May 13, 2022
Comment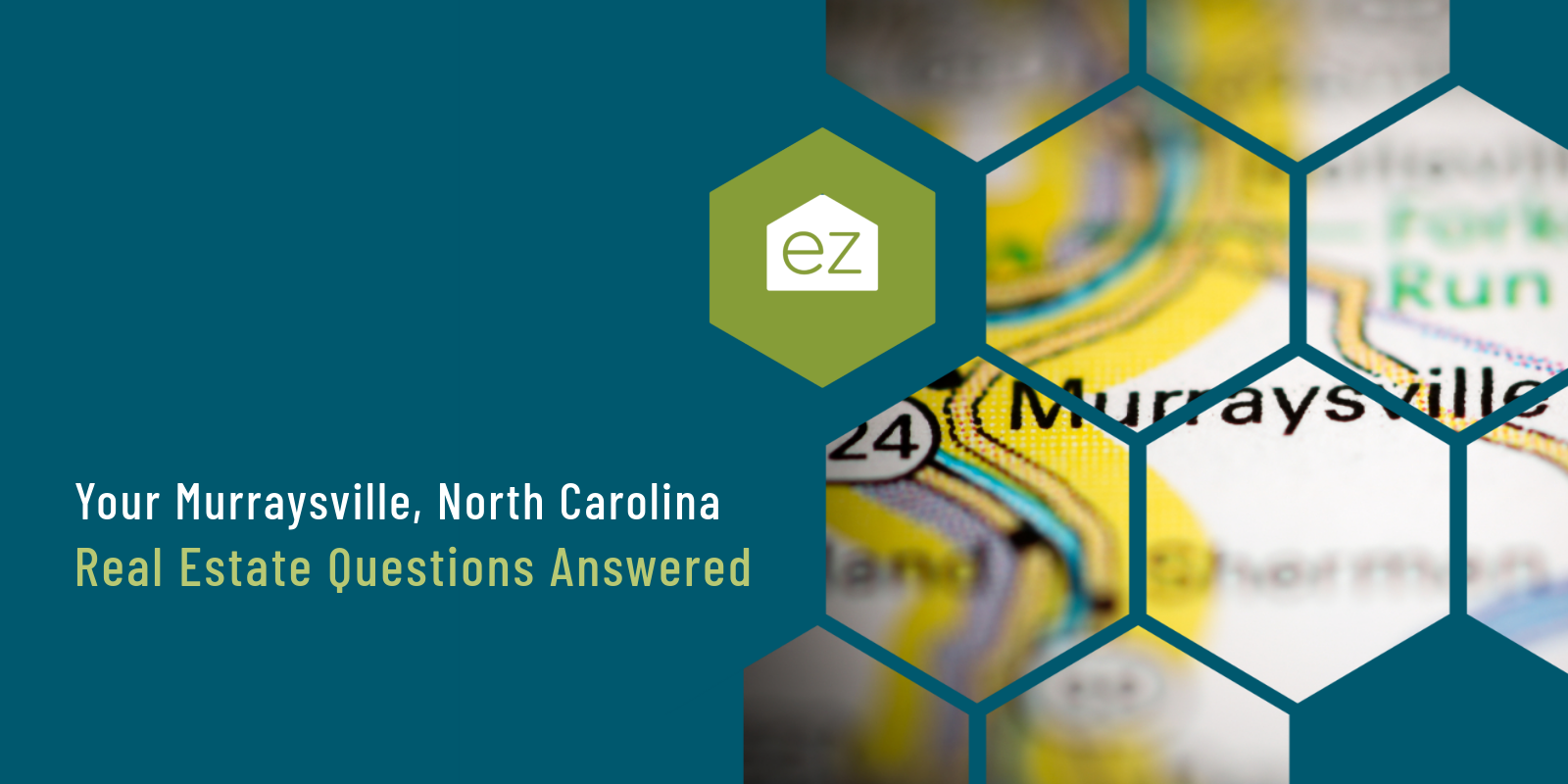 Your Murraysville, NC Real Estate Questions Answered
Murraysville is a suburb of Wilmington in southeastern North Carolina. This Census-Designated Place isn't a separate town or municipality. You won't find a historic downtown or classic American Main Street. You get a true suburban living experience with lots of parks, quality schools, and commuter access to greater Wilmington.
As a newcomer to the Murraysville, NC area, you may have many questions about the local real estate market. This article will answer some of your most pressing questions about Murraysville real estate.
What is the average price of a home in Murraysville, NC?
One of the first things to know is that the median home list price in Murraysville was around $295,000 in February 2022. This makes it slightly less expensive than the national median. Home prices were up 18.3% year-over-year. The median sold price was $309,000.
In terms of housing availability, there were 43 homes for sale in early April 2022, ranging from $185K to $625K. Whether you're looking for a spacious suburban home or a quaint cottage, you can find it. Many homes are of newer construction.
Are there any condos or townhomes available in Murraysville, NC?
Murraysville had two townhome properties for sale in April 2022. Their prices ranged from $310,000 to $320,000, both in the same Ogden area development for roughly the same square footage with three bedrooms.
What is the property tax rate for Murraysville, NC?
The county property tax housing values were reassessed in 2021. New Hanover County charged $0.4304 per $100 of assessed property value in 2021. Murraysville residents pay Wilmington city taxes, which charged $0.3808.
What county is Murraysville, NC in?
New Hanover County is located in southeastern North Carolina, just north of Wilmington. It's bordered by Brunswick and Columbus counties to the south, Pender County to the west, and Bladen and Robeson counties to the north.
One of the great things about Murraysville is that it's so close to Wilmington. You can enjoy all that downtown or the beaches have to offer without driving too far.
There are also plenty of parks and outdoor activities in Murraysville itself. For example, there's a large park with hiking trails, playgrounds, and a lake in the center of the community. If you're looking for something a little more urban, head over to King Street in Wilmington for shopping, restaurants, and nightlife.
Is Murraysville, NC growing?
The April 2020 Census counted 16,582 residents in Murraysville. It added 2,000 new residents from 2010. New Hanover County is projected to grow 1.65% each year.
What neighborhoods are in Murraysville, NC?
Residents of Murraysville typically own their houses. Many homes are on more spacious lots and have been more recently built.
Some available developments include Clearwater Preserve, Quail Woods, Brookside Gardens, Smith Creek Estates, Alamosa Place, and West Bay.
Quail Woods is at the end of Murraysville Road, giving it a more rural feeling. Homes typically are on larger lots and range from 1,100-2,220 sq ft in size.
Courtney Pines residents are under a mile from Ogden Park and Smith Creek Park. A typical home is three bedrooms, two bathrooms and was built in the 1990s.
West Bay has homes and townhomes minutes from nearby Ogden. Its communities include The Reserve and Village Park. Sizes start at 1,400 and go up to 4,100 sq ft.
Are there any waterfront properties found in Murraysville, NC?
Murraysville includes Smith Creek and a few small lakes and ponds. Extensive waterfront property isn't available here. The largest lake is part of Smith Creek Park.
How is golf in Murraysville, NC?
Golf is not available in Murraysville. However, three golf courses are within 15 miles of Murraysville, including Eagle Point Golf Club and the Wilmington Municipal Golf Course.
What areas are near Murraysville, NC?
Wilmington is the primary city near Murraysville. It is about a 15-minute drive to the downtown area. There are attractions such as the USS North Carolina, Thalian Hall Center for the Performing Arts, and the Cape Fear Museum in Wilmington.
The University of North Carolina at Wilmington is accessible to Murraysville residents, a quick drive on I-40 and Business NC 17.
Other neighboring towns or Wilmington subdivisions include Ogden, Northchase, Kings Grant, and Bayshore. These towns offer a range of shopping, dining, and entertainment options.
The beaches at Figure Eight Island and Wrightsville Beach are less than 30 minutes away.
Jacksonville is about an hour's commute. This town is home to Camp Lejeune Marine Corps Base and has a wide range of shopping, dining, and cultural options.
Myrtle Beach, SC, is about a two-hour drive away. The Grand Strand is known for its excellent golfing. Myrtle Beach attractions include amusement parks, outlet malls, and a variety of beach activities.
What to know about living in Murraysville, NC
If you're looking for a suburban area with easy access to Wilmington's downtown and amenities, Murraysville is a great option. With its growing population and expanding real estate market, it's also a great place to invest in property. If you're thinking of making a move, check out our latest listings. Contact a local real estate agent to find the right neighborhood for you.