Your Pigeon Forge, TN Real Estate Questions Answered
Posted by Preston Guyton on Friday, November 18, 2022 at 10:05:31 AM
By Preston Guyton / November 18, 2022
Comment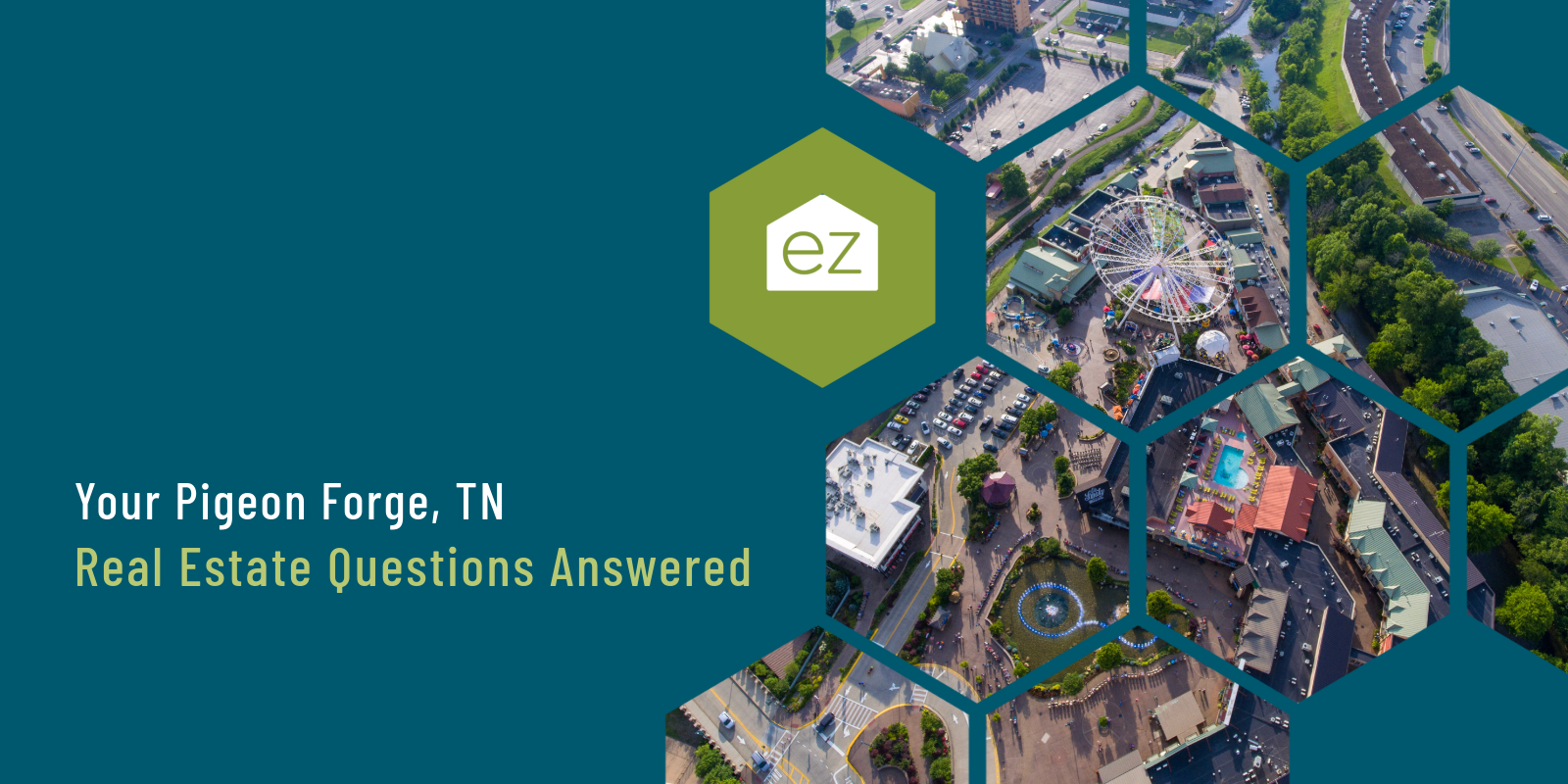 Your Pigeon Forge, TN Real Estate Questions Answered
Pigeon Forge's small size is deceiving! This gorgeous Tennessee town on the edge of the stunning Great Smoky Mountains offers a lifestyle that can accommodate any personality and budget. While it's a popular tourist destination, all that means is residents have an endless supply of things to do. The attractions range from exciting theme parks with roller coasters to opportunities for exploring nature, like multi-day backpacking trips. Who can say they have these options in their backyard?
If you're interested in finding a second home, an investment property, or becoming a full-time resident, learn more about real estate and the lifestyle in Pigeon Forge.
What is the average price of a home in Pigeon Forge, TN?
The real estate market in Pigeon Forge is wonderfully diverse. Find a cozy cabin in the woods or a luxurious custom home with all the amenities. No matter what you're looking for, Pigeon Forge has something for everyone!
November 2022 had 283 listings of single-family homes, vacation rentals, condos, and townhomes. The median list price was $600,000, up 13% year-over-year. The most affordable listing was $25,900 for a 1.23-acre vacant lot, while the most expensive was a new construction six-bedroom, 5.5-bathroom home on 6.16 acres for $3.2 million.
An overarching architectural style is the log cabin or farmhouse, so if you like this aesthetic, you're in luck! Of course, you can find other styles, too, like modern and craftsman.
Are there any condos or townhomes available in Pigeon Forge, TN?
Pigeon Forge has quite a few condos and townhome complexes as it is a vacation town. Finding the perfect one for your needs should be a breeze whether you want a timeshare or a full-time residence! Complexes like Eagles Ridge Resort, Bear Creek Crossing, and Whispering Pines offer great amenities like swimming pools, gyms, and walking trails. Find downtown resort complexes like The Resort at Governor's Landing or a quieter lifestyle like Appleview River Resort.
November 2022 had 34 listings, with the most expensive being $564,000 for a 1,498 sq ft townhome. The most affordable was $254,900 for a new construction duplex.
With many condos, it's best to consult with a local real estate agent who can guide you to the right development.
What is the property tax rate for Pigeon Forge, TN?
The City of Pigeon Forge assessed $0.1652 in 2022, and you'll pay Sevier County property taxes. The rate for 2022 was $1.48 per every $100 assessed value.
Tennessee property taxes are levied against 25% of a residential home's value. That means the owner of a $200,000 home will pay taxes on $50,000 of the home value. At a combined tax rate of $1.64, that equates to $820 in Pigeon Forge property taxes each year. That doesn't include any school district taxes.
What is the cost of living in Pigeon Forge, TN?
The cost of living in Pigeon Forge is quite reasonable, especially when you compare it to national rates. The median home price is higher than the state average, but transportation and utility costs are low. According to Sperling's Best Places Index in 2022, Pigeon Forge scored 97.8 compared to Tennessee's 89.9. The national average is set at 100.
Pigeon Forge is an excellent option if you're looking for an affordable town with plenty to do.
What county is Pigeon Forge, TN in?
Pigeon Forge is in Sevier County, known for its beautiful mountains and valleys. Pigeon Forge is bisected by the Little Pigeon River and is adjacent to the Great Smoky Mountains National Park.
Sevier County's other claim to fame is being the home of country music star Dolly Parton and her theme park, Dollywood. Gatlinburg is another tourist attraction, as is Ober Gatlinburg.
Is Pigeon Forge, TN growing?
Pigeon Forge is growing slower than the national average but is still seeing population growth. Pigeon Forge had a population of 6,378 in 2021, below its anticipated growth. Tennessee anticipates it will have around 9,000 residents by 2030. The town's proximity to Gatlinburg, TN, and the Great Smoky Mountains National Park make it desirable.
While there are only 6,000 residents, the town can feel much bigger. Around 10 million people visit every year, and two million of those have overnight stays.
What neighborhoods are in Pigeon Forge, TN?
Pigeon Forge is home to many different neighborhoods, each with a unique charm. Some focus on catering to the thousands who visit Pigeon Forge each year. But, if you look carefully, you'll find great residential areas for full-time residents.
Between the city limits, nearby Sevierville, and the rural mountain areas outside of town, there's a lot of ground to cover. Your best bet to find a Pigeon Forge home is to work with a local real estate agent who can point you to the lifestyle you want.
Are there any waterfront properties found in Pigeon Forge, TN?
Pigeon Forge is landlocked, so waterfront properties aren't what it's known for. Some properties are on the Little Pigeon River or will have creeks or small lakes in their backyard. The closest lake is Douglas Lake, which is about 30 minutes away.
What are some of Pigeon Forge, TN's top employers?
Pigeon Forge's top employers are a mix of tourism-based businesses and service industries. The top five employers in Pigeon Forge are:
1. Dollywood
2. Ripley's Aquarium of the Smokies
3. WonderWorks
4. The Island in Pigeon Forge
5. Margaritaville Pigeon Forge
Pigeon Forge is home to many hotel chains and restaurants. With all the visitors that come through town, the hospitality industry is the primary driving source of the economy. You can find other work in the local government, healthcare, and education sectors.
How is golf in Pigeon Forge, TN?
Pigeon Forge's primary golf course is Gatlinburg Golf Club, a public course with rolling hills. Players have great views of the Smoky Mountains and will be challenged by some uniquely designed holes.
Are there golf course communities in Pigeon Forge, TN?
Golf View Resort and RiverStone Resort are condominiums and single-family complexes overlooking Gatlinburg Golf Course. Both have additional amenities like swimming pools, playgrounds, and picnic areas. They tend to cater to the city's many visitors.
What areas are near Pigeon Forge, TN?
Pigeon Forge is about 30 minutes from Gatlinburg and Sevierville, TN, both popular tourist destinations in their own right. It's also a short drive to Knoxville, TN, about 50 minutes, and Asheville, NC, about two hours.
You can find the Space Needle tower, Sky Lift aerial car, Ober Gatlinburg resort, and other entertainment attractions in Gatlinburg. More golfing, restaurants, and resorts await to meet the needs of tourists and locals.
Pigeon Forge is bisected by the Little Pigeon River and is adjacent to the Great Smoky Mountains National Park. Northeast of town is the expansive Douglas Lake and the French Broad River.
What to know about living in Pigeon Forge, TN
If you live in Pigeon Forge, you're in the heart of the mountains' tourist area. The town is bustling with activity, especially in the summer. Pigeon Forge is known for its family-friendly attractions like Dollywood and Wonderworks. You have to be content sharing the town with visitors.
Theme park Dollywood is the town's largest employer, bringing in visitors from all over the world. Pigeon Forge leans into the country theme, with live music venues, southern cooking restaurants, and more.
Pigeon Forge is bisected by the Little Pigeon River and is adjacent to the Great Smoky Mountains National Park, the most visited United States park. Numerous hiking trails, fishing spots, and day-use areas are between its scenic drives. Meander the Appalachian Trail or pick a shorter excursion.
If you're looking for a slower pace, Pigeon Forge has that, too. Find quiet mountain areas to relax and enjoy the mountain views, like in nearby Wears Valley, one of the top mountain towns in Tennessee. Pigeon Forge has a wine trail, with several wineries in town and nearby Sevierville.
The weather is another great perk of Pigeon Forge. The town enjoys all four seasons, with mild winters and summers. Spring and fall are lovely in Pigeon Forge, with the mountain's wildflowers blooming in the spring and the leaves changing color in the fall.
Pigeon Forge is a great place to live if you're looking for a mountain experience with plenty of activities and things to do. The town has many perks for outdoor enthusiasts and those who want to relax and take in the scenery. Pigeon Forge's many entertainment activities attract families and retirees alike.
With its low cost of living and proximity to the mountains and national park, Pigeon Forge is a great place to call home. If you're considering buying in Pigeon Forge, contact a local real estate agent to find the right neighborhood for you.