Zillow Freezing iBuyer Program - What does this mean for Real Estate?
Posted by Preston Guyton on Sunday, October 24, 2021 at 10:02 AM
By Preston Guyton / October 24, 2021
Comment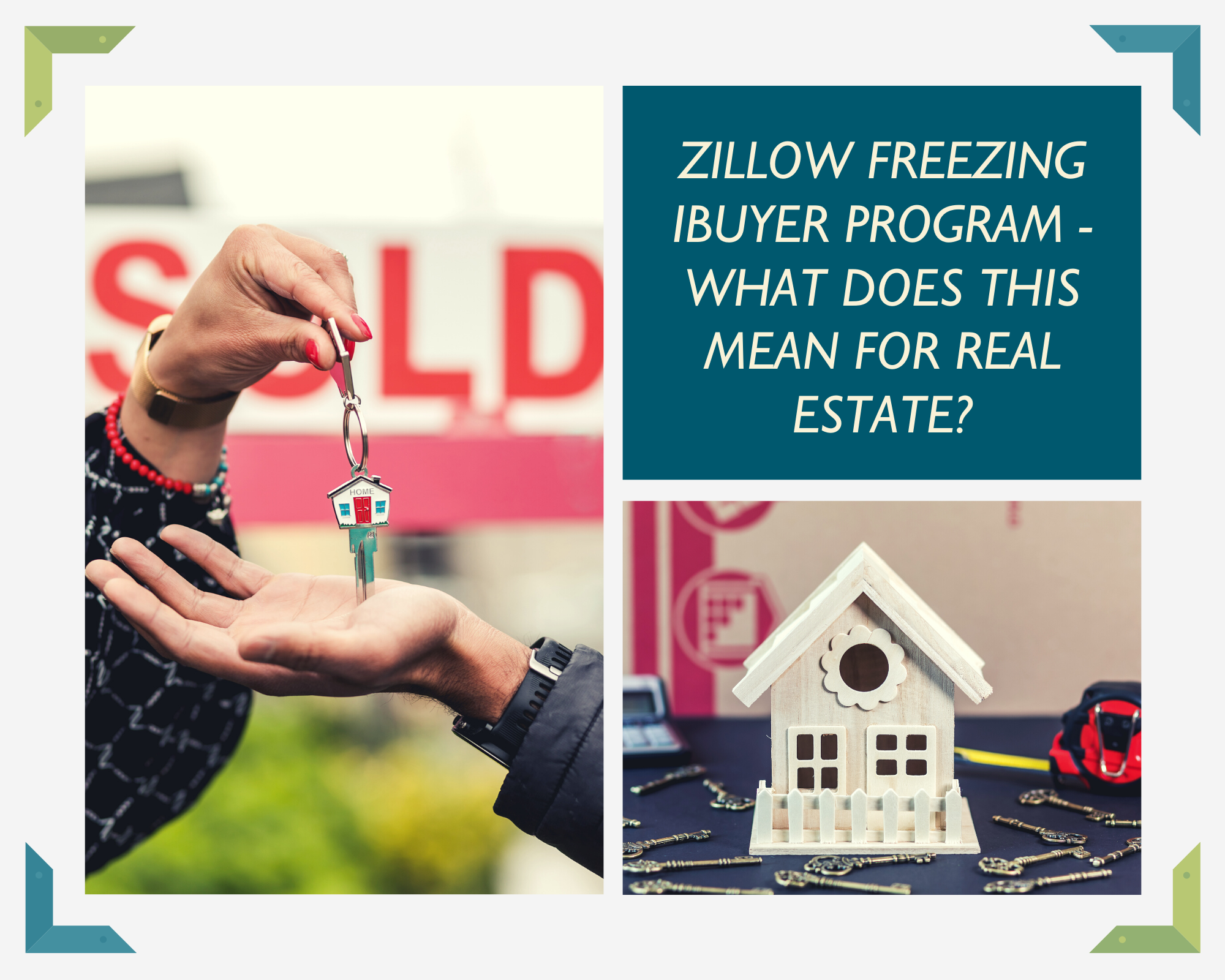 Zillow Freezing iBuyer Program - What does this Mean for Real Estate?
With the recent announcement that Zillow is freezing their iBuyer program for the rest of 2021, we weigh in on what it could mean for the overall real estate market.
What is Zillow's iBuyer program?
The iBuyer program, "Zillow Offers," has become a popular way for many to sell their home quickly. Zillow uses machine learning, research, and local professionals to come up with a valuation for your home to make an offer. This offer will also have a list of fees that will have to be paid from the closing that covers commission, Zillow service fee, repairs, etc... Based on some of the averages seen from different transactions, "Zillow Offers," fees can reach 10-12% of the total offer price. In the first half of 2021, Zillow bought 5,661 homes and sold 4,051 homes
Why did Zillow freeze the iBuyer program?
A representative for Zillow stated the company has reached "capacity", citing issues with labor shortages that have made managing the iBuyer program more difficult. Many believe the volatility in the market has something to do with the temporary halt of Zillow Offers as well. With prices continuing to rise in many markets quarter over quarter, it is very understandable why Zillow would like to get through some of the current iBuyer inventory before making new purchases. iBuyer programs have become big business with 15,000 homes purchased by the largest iBuyer companies in America this year. Zillow aims to buy and sell 60,000 homes in 2024, and it will be interesting to see if these programs are sustainable when the market is in a downturn.
When will Zillow Offers Return?
Based on company information and what has been shared the current thinking is we will see Zillow Offers back in early 2022. All eyes will be on Zillow's 2021 3rd quarter earnings call so Zillow can potentially shed more light on why they halted and when the Zillow Offers program will resume. In 2021 Zillow has been able to ride the wave with a hot market across the country; one must wonder how the iBuyer programs will do when we do not see such a high annual appreciation rate for homes across the country. At some point, the housing market will cool down; when this happens, we will see how iBuyer programs across the country will change.
Zillow Group's many Programs and Companies
Companies often will take a breather and pause to evaluate where they are headed; with Zillow Group recently raising money through a bond program, it is hard to believe Zillow Offers will be paused very long. Zillow is constantly beta testing new programs in markets throughout the country and continues to sell leads, offer referral fee services, and many more. The recently launched Zillow 360 is in many of the major cities across the country; this Zillow program gives discounts/credits if you use all Zillow services for home buying and selling. Zillow wants to become an end-to-end solution as it continues to show us with many of the companies they are buying and the programs they continue to roll out.
What will happen next?
We have to wonder - "Will iBuyers soon become iRentals?" If the market did shift over the next 12-24 months, would the iBuyer programs rent the houses or dump them and take what could be massive losses. As a Broker and going through 2006-2010, I saw many banks and companies fold. The current market is not like any other we have seen; at some point, home prices will have to slow down and come back to a more normal annualized rate. In the upcoming weeks, all eyes will be on Zillow and the Q3 earnings. Many will be hoping the earnings call will shed more light on the pause in Zillow Offers.