Your Manassas, VA Real Estate Questions Answered
Posted by Preston Guyton on Friday, September 16, 2022 at 9:19 PM
By Preston Guyton / September 16, 2022
Comment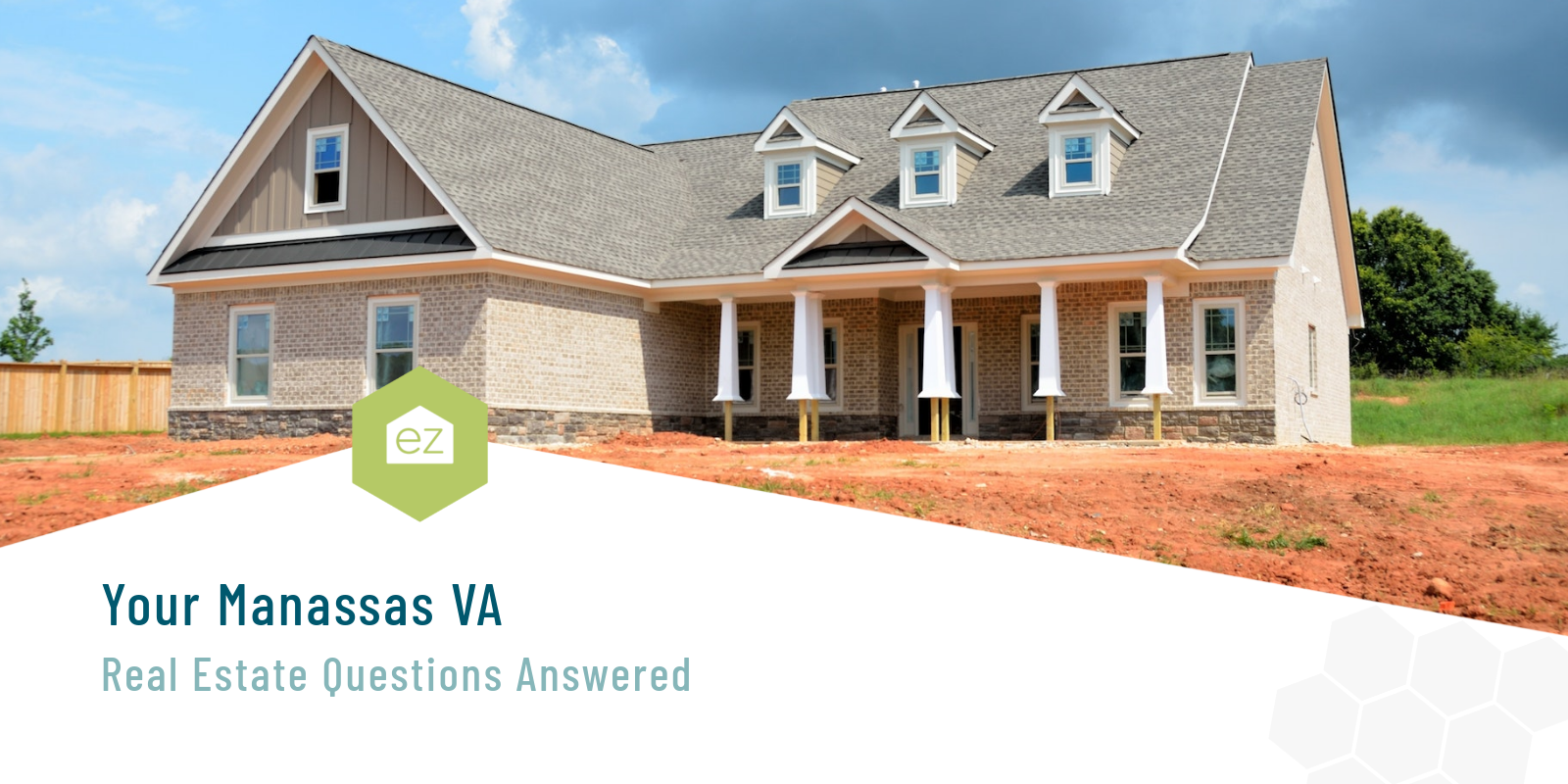 Your Manassas, VA Real Estate Questions Answered
Manassas is a DC metro suburb in northern Virginia most famous for its history. Its strategic location and rail lines made it an important city during the American Civil War. Two significant battles during the Civil War transpired here. Today, the Manassas National Battlefield Park serves as a reminder of the intense conflict.
Modern Manassas has been able to preserve its historical landmarks while adding many amenities like an evolving arts, culture, shopping, and dining scene. Situated about 37 miles, or a one-hour drive, from downtown DC, residents choose this DC suburb for its slower pace of life that still provides access to a contemporary lifestyle.
If you're thinking of buying a home in Manassas, VA, you probably have some questions. Here are some answers to common questions about Manassas real estate.
What is the average price of a home in Manassas, VA?
The Manassas housing market is active and competitive. Homes in Manassas sell quickly, and prices are rising, up 22% year-over-year in August 2022. The median home price in Manassas in September 2022 was $510,000, with 385 homes on the market. Homes were selling for an average of $227 per square foot.
Prices ranged from $10,000 for a vacant lot to $1.5 million for a 7,500 sq ft home with five bedrooms, 4.5+ bathrooms, and 2.2 acres.
Are there any condos or townhomes available in Manassas, VA?
Yes, Manassas does have a few dozen condo and townhome communities, with townhomes being more prevalent. September 2022 prices started in the mid-$170s for a 792 sq ft condo and went up to around $760,460 for a new construction townhome with 2,600 sq ft.
Some places you can look for condos or townhomes are Old Centreville Gardens, Battery Heights, Georgian Hamlet, the Historic District, Irongate, Bradley Square, and Manassas Gateway. By no means is this list exhaustive; a local real estate agent can help explore your condo and townhome options with the features most appealing to you.
What is the property tax rate for Manassas, VA?
All Virginia real estate is taxed at 100% of its assessed value. Property values are determined on January 1 of a given year. Taxes are due twice a year, usually in June and December at a date set by the local municipality. In Manassas, that is June 5 and December 5.
Manassas' tax rate for the 2023 fiscal year was $1.135 per $100 of assessed value. The city also charged $0.207 as a fire/rescue services levy. The Owens Brooke Special Taxing District charged $0.0869 per $100.
What is the cost of living in Manassas, VA?
The Manassas cost of living index was 125.9 in late 2022, 22% higher than the Virginia average and 25% higher than the national average.
Manassas' housing costs are 70% higher than the national average and 58% higher than the state average. Most cost of living categories exceeded national averages, with only utilities being near average spending.
What county is Manassas, VA in?
Manassas is an independent city surrounded by Prince William County. The county is known for its large military presence, with Quantico Marine Base, the National Museum of the Marine Corps, and Manassas National Battlefield Park as key military-related sites. Many defense-employed persons live in Prince William County.
Prince William's other claim to fame is its storied past, particularly regarding the Civil War. It is one of the oldest counties in Virginia, having been established in 1731.
Residents also have many outdoor recreation options, with the Occoquan Regional Park, Leesylvania State Park, and Prince William Forest Park all located within the county.
Manassas students are served by Prince William County Public Schools. There are 19 elementary schools, eight middle schools, and seven high schools in the district.
Is Manassas, VA growing?
Manassas had 42,772 residents in the 2020 Census, an increase of about 5,000 persons. It is estimated to be growing at a rate of 1.14% each year. Projections expect Manassas to have around 50,000 residents by 2040.
Around one-quarter of residents were 18 years of age or younger. Only 10% were over 65. Around 25% of residents were born outside the United States.
Prince William County had a population of 482,204 and was growing quickly, adding 80,000 new residents in a decade. The 2019 estimated population growth was 3.1%. Projections anticipate the county will have 554,344 residents by 2030.
What neighborhoods are in Manassas, VA?
The best neighborhoods in Manassas are Old Town, Manassas Park, Bull Run, Sudley, and Westchester.
Old Town is the historic downtown area with a mix of quaint boutiques, locally-owned dining, and entertainment options. Residents are close to the farmer's market and the downtown festivals hosted during the year. Properties range in style, size, and pricing.
Manassas Park has a suburban feel, with a mix of smaller single-family homes and townhomes. Residents are near Bull Run Regional Park and its hiking trails, dog park, and indoor sports facilities.
Bull Run is northwest of downtown and close to the historic sites. This newer neighborhood has more new construction options, often on compact lots.
Sudley is a more established and diverse community with various housing options. Lots are more densely packed than Manassas Park, but residents are near many family-friendly activities and grocery stores.
Westchester has larger lots but is further from local amenities. Some homes are historic properties, while others are custom-built, sometimes with over five bedrooms. It has easy access to Washington, DC.
Are there any waterfront properties found in Manassas, VA?
Waterfront properties aren't as common in Manassas, but they can be found. Most are near the Occoquan River. There are a few near Bull Run, and you'll find a limited amount of Manassas lakefront real estate.
Prices will depend on the size and location of the property. Still, you can expect to pay a premium for waterfront real estate. September 2022 had five properties with some form of waterfront, and their prices ranged from $249,000 for a lakefront lot to $774,900 for an Occoquan riverfront home.
How is golf in Manassas, VA?
Golfers have several Manassas-area courses to choose from, including Bristol Manor Golf Course, Westfields Country Club, and Prince William Golf Club.
Bristol Manor is an 18-hole championship course located near I-66. From 1998-2000, Golf Digest named Bristow Manor as one of the top 100 places to play golf. The club has a lot to offer its guests, including a pub with a flagstone patio, a full-grass teeing area at the range, and an inclusive wedding facility. All of these amenities are set against the backdrop of a beautiful 19th-century manor house.
Westfields Golf Course is a private country club with an 18-hole championship golf course designed by Fred Couples to enhance the natural surroundings.
Prince William Golf Club is an 18-hole course located in Nokesville. The course is a favorite of local golfers and wide, open fairways.
Locals have another 52 golf courses near Manassas to select from, so there's no shortage of chances to work on your game.
Are there golf course communities in Manassas, VA?
Manassas does not have any formal golf course communities.
What areas are near Manassas, VA?
Manassas is about 35 miles from Washington, DC, so residents can easily access the capital's many attractions and events.
As one of the outer metro suburbs, Manassas is closest to the small cities of Centreville, Fairfax, and Montclair.
The Manassas National Battlefield Park is a popular local spot for history buffs and nature lovers. There are also several wineries in the area, like the Paradise Springs Winery.
For those who want to explore beyond Manassas, the Shenandoah National Park is about an hour's drive away. The park offers hiking, camping, and scenic drives.
What to know about living in Manassas, VA
While it has a reputation as a place to visit, with its many historical attractions, there are plenty of reasons to move in and call Manassas home. The city hosts many events and festivals throughout the year. For example, free weekly summer concerts are held at the Harris Pavilion.
Manassas remains a transportation hub. Its Amtrak trains connect residents to Washington, DC, and cities like Chicago and Boston.
It has an excellent public school system and plenty of private school options. There are many historical landmarks and modern conveniences like shopping centers and restaurants. Manassas is also close to several major highways, making it easy to get around.
If you're looking to live in Manassas, contact a local real estate agent to find the right neighborhood.