Will Home Prices Drop in 2023?
Posted by Preston Guyton on Thursday, January 19, 2023 at 11:19:35 PM
By Preston Guyton / January 19, 2023
Comment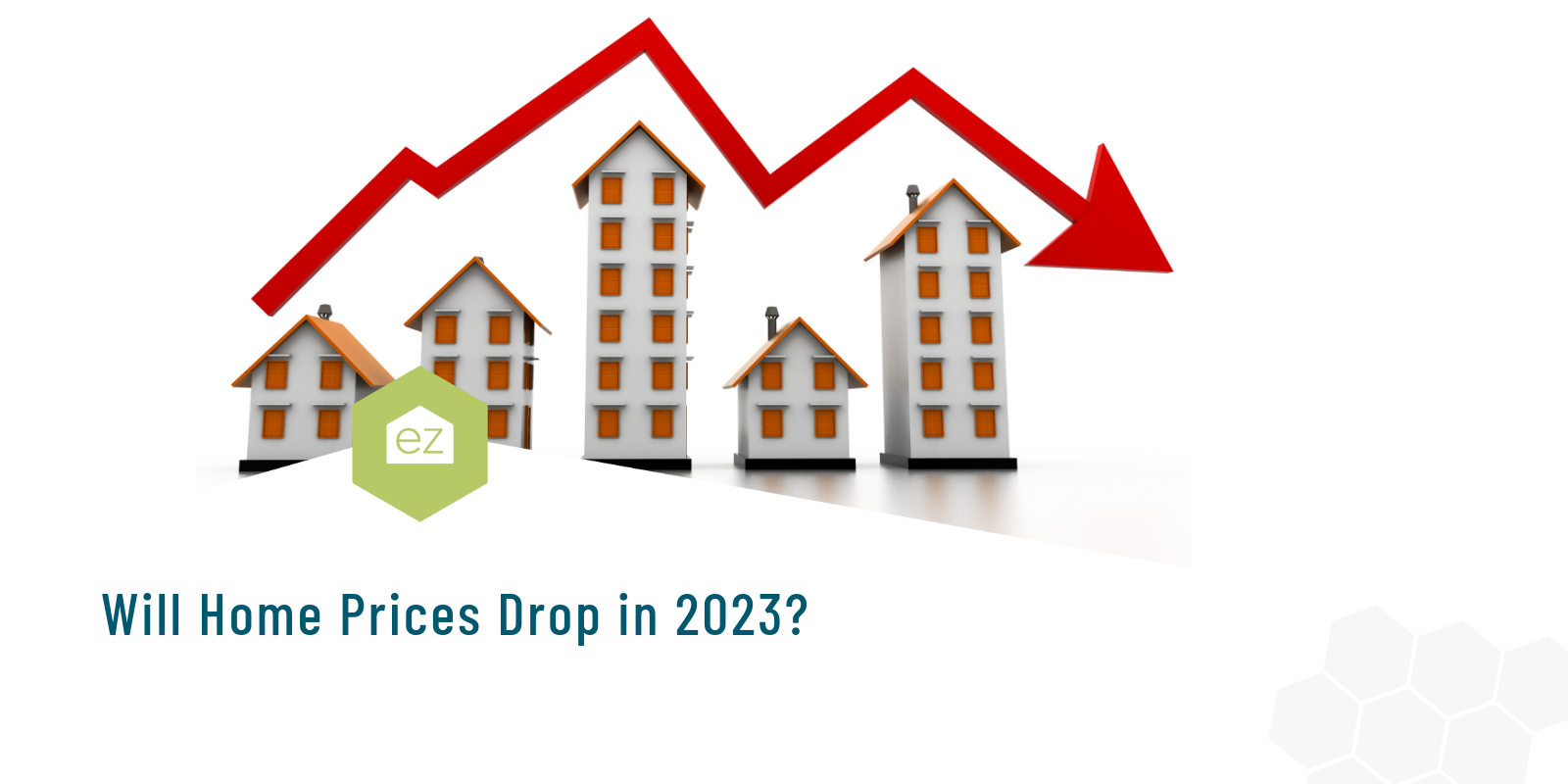 Will Home Prices Drop in 2023?
If you've been reading real estate headlines lately, you know there's some market uncertainty. Many analysts are anticipating a drop in home prices in 2023. But are these home price dips really materializing? And what are these expectations really based on, anyway?
The 2022 Setup
For starters, let's review what happened in 2022. The Federal Reserve raised interest rates several times, often by 0.75%, in attempts to curb rising inflation. That's unprecedented for anyone new to the housing market or having money to invest in the markets. Higher interest rates mean higher mortgage rates and home prices, which in turn drives up the cost of home loans. Even if everything else is equal, home buyers can expect to pay more for a mortgage per month.
Whether home prices will drop in 2023 requires a crystal ball to know for sure. But there are ways of reading the real estate tea leaves to get a sense of why many anticipate home prices will drop.
The Difference Between Year-Over-Year Data and Month-to-Month Data
Logically, higher prices should drive down housing demand. But what is the data really saying? U.S. News noted that "housing market activity to date does not show a year-over-year (YOY) decline of home prices on a national scale – at least not yet."
That's due to a difference between the year-over-year decline of home prices on a national scale and month-to-month (MOM) data. Month-to-month data tends to be more volatile because it's a more limited sample size and activity varies seasonally across the market. And, as U.S. News stated, "While some data sets show month-to-month home price declines, month-to-month data is more volatile and does not signal a drastic shift in the market on its own."
Yet we have seen some MOM indications making analysts lean on the edge of their seats. U.S. News calls this a "marked deceleration in home price growth." In other words, the growth rate is slowing so quickly that it's starting to make home buyers wonder if the trend will reverse entirely. Hence the question: will home prices drop in 2023?
The data suggest some reasons for the drop offs we've seen so far:
High home prices. As home prices remain high, without any sharp declines from their all-time highs, it's simply harder for home buyers to swing the average home purchase. Keep in mind this refers to home prices on a national basis. Every locality may be different.
High mortgage interest rates. High home prices aren't necessarily a significant impediment to buying a home when mortgage rates are as low as they were in recent years. When home buyers were acquiring homes for as little as 3%, they had more options as their monthly payment was lower, which made buying a home easier. The opposite is true under high mortgage interest rates, which reduces a buyer's purchasing power for the same monthly payment.
Low housing inventory. In markets nationwide, there are simply too few houses listed for sale. Given the other variables on this list, home buyers are reticent to go out and buy a new home. If you locked in a mortgage at 3%, why buy a new home when the mortgage rates can be much higher if you don't absolutely need to?
This has led to potential homebuyers opting out of the home-buying process altogether. That slows down turnover with existing homes, further encouraging home buyers to stay put as they feel they can't find what they need.
The persisting low supply and potential high mortgage rates in 2023 suggests that home prices may not budge in 2023. But there are other factors we can keep an eye on if we want to watch where home prices may be headed in 2023.
The "Lock-In Effect" and What It Means for Home Prices
Another data analysis highlighted the significance of this phenomenon, dubbing the preference of homebuyers to stay in place as the "lock-in effect."
"With over 85% of homeowners paying mortgage rates below 5% (and two-thirds with rates under 4%)," reported U.S. News, "home sales will remain muted as long as rates are elevated. More people will delay moving due to this 'lock-in effect' until rates retreat below 5% or prices adjust accordingly."
For that reason, it may be helpful to watch what the Federal Reserve does with interest rates to see where home prices may be headed. It's possible that if there's a "soft landing," meaning that the Federal Reserve's policies don't put a giant dent in the economy and cause a massive recession, then rates can start coming down as economic conditions start opening up.
This would reduce any potential "lock-in effect" and work to get home prices on the upswing again. After all, demand is part of the equation as well. With more money available with lower interest rates, that demand could swing upward if the economy begins to recover.
Where Are Home Prices Headed From Here?
There are a lot of what-ifs on the table. But what are the predictions saying? Robin Rothstein echoed the message to watch where interest rates head, as that could indicate how far home prices will dip in 2023.
She noted the indicators signal a correction is underway after years of red-hot markets, but the correction is slow. Current mortgage rates are around double what they were a year ago in January 2023. But despite the decline in closed sales, there hasn't yet been a strong proportional drop in home prices that you might expect.
Is the mortgage market teetering on the top of a hill, about to begin its descent in the cycle? Or are home prices simply waiting for a new period of low interest rates to get the economy chugging along again?
Home prices may not drop in 2023 until we have the answers to those questions. And much of those answers depend on what we see out of interest rates in the months ahead.