Where Are the Best Dinner Spots in Charleston, SC?
Posted by Brian Brady on Monday, August 3, 2020 at 9:43 AM
By Brian Brady / August 3, 2020
Comment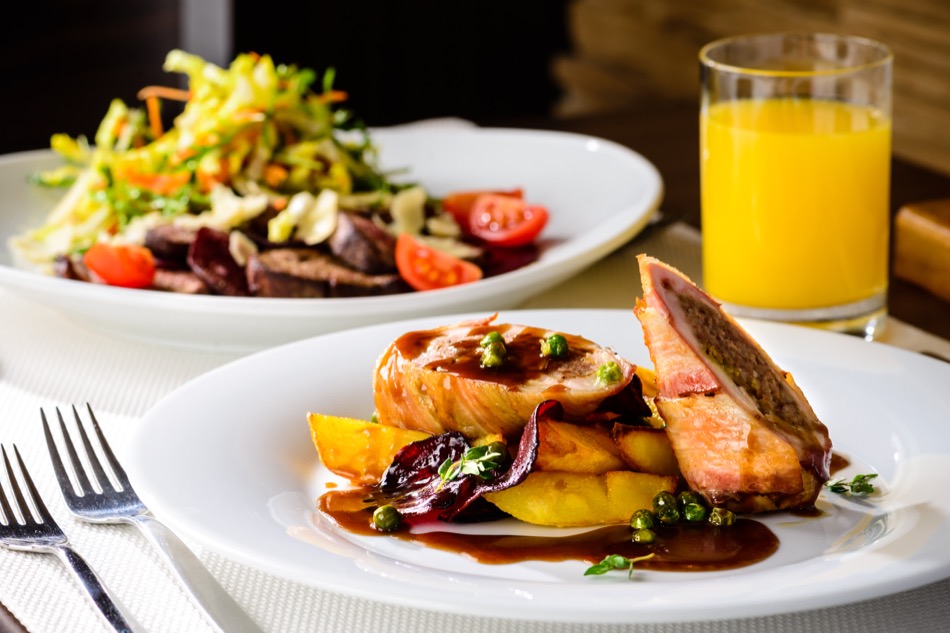 One of the things that local residents and travelers love most about Charleston is the diverse range of dining experiences that are available throughout the city. People will find that dinner can be an experience that is casual and comfortable or elegant and memorable. No matter the occasion, these are the best dinner spots in Charleston, SC:
Maison
Address: Maison, 708 King St, Charleston, SC 29403
French cuisine has recently been trending in Charleston, but no one offers a more authentic French dining experience than Maison. Serving up expertly crafted dishes inspired by traditional French cuisine, this restaurant offers diners the opportunity to enjoy their meal in a contemporary, home-like setting. One might feel as if they are eating in a luxe French house, when in reality they are situated in the heart of downtown Charleston. The menu includes French staples, including Coq au Vin, but it also has innovative dishes such as the Flounder Veronique, which combines fresh seafood of the region with the flavors of France.
Food Fight
Address: Food Fight, 807 Folly Rd, Charleston, SC 29412
Food Fight is a casual restaurant with a welcoming atmosphere that is located on James Island. It features an eclectic menu, and diners enjoy their meals while basking in the sunlight in the bright, open space. Its menu features a combination of small plates, salads, sandwiches and even a few noodle dishes, which allows people of all preferences to find something unique and delicious to enjoy. Every menu item at this restaurant is created from fresh, local ingredients, as the restaurant owners are committed to supporting local farmers and fishermen.
The Codfather
Address: The Codfather, 4254 Spruill Ave, North Charleston, SC 29405
In a seaside destination like Charleston, it comes as no surprise that many diners are searching for a perfect plate of fish and chips. For those that know the difference between proper fish and chips and imitation attempts, they know that The Codfather is the place to go. This casual restaurant with a modern flair serves up proper fish and chips, allowing patrons to enjoy this meal in the way that it was meant to be enjoyed. The restaurant is open for both lunch and dinner Monday through Saturday, and it is closed on Sunday.
Bowens Island Restaurant
Address: Bowen's Island Restaurant, 1870 Bowens Island Rd, Charleston, SC 29412
The up-and-coming restaurant scene in Charleston has ushered in a wave of new additions, but Bowens Island Restaurant is one of the original fan favorites. This restaurant has been operating in Charleston since 1946, earning a loyal following of both local residents and visitors to the region. Self-described as a unique, lowcountry food experience, this restaurant is famous for its locally harvested seafood, which includes oysters, Frogmore stew and hushpuppies. Additionally, those who eat at the restaurant get to enjoy some of the best views of the surrounding river and marshes.
Wild Olive Restaurant
Address: Wild Olive Restaurant, 2867 Maybank Hwy, Johns Island, SC 29455
For more than a decade, Wild Olive Restaurant has been bringing fresh and simple Italian fare to the people of Charleston. Located on Johns Island, the chefs at this restaurant have focused on creating a menu made from local and sustainable ingredients that in turn highlight the flavors of Italian specialties. The patrons who frequent this restaurant are always impressed with the homemade pasta and salamis that are available. This restaurant is open for dinner every night of the week, and guests are able to savor their meals in a home-like atmosphere while sipping on crisp wine.
After a day of soaking up the sunshine and basking in the seaside air, people in Charleston will find that relaxing at dinner is the best way to end the day.