Everything You Need to Know About 203k Loans
Posted by Brian Brady on Thursday, December 12, 2019 at 10:39 AM
By Brian Brady / December 12, 2019
Comment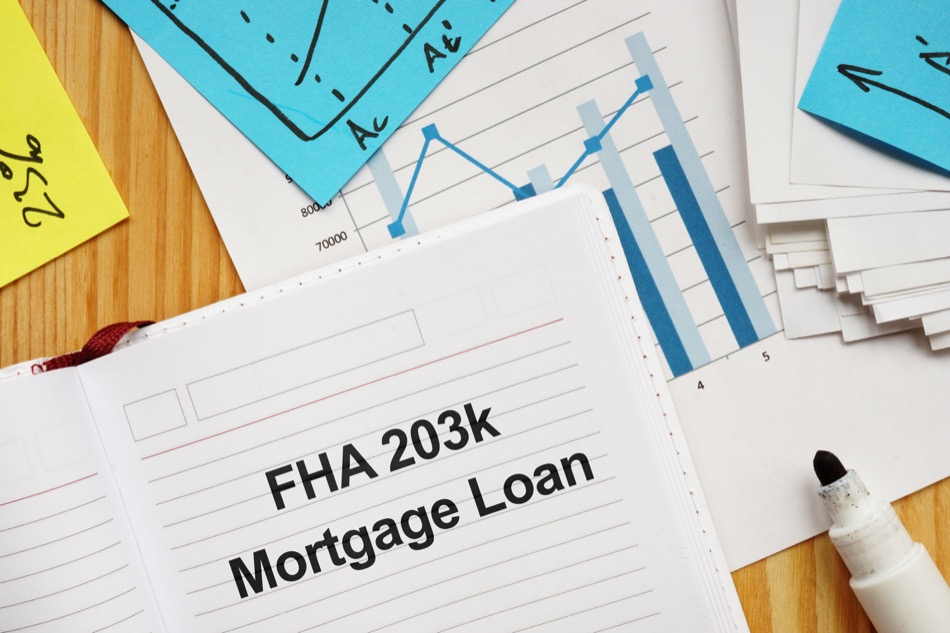 When you're in the market to buy a house, there are so many things you have to consider. Not only do you have to figure out what style, budget, and age of house you want, you have to decide if you want a move-in ready home or you're willing to purchase a fixer-upper. After discussing, debating, and deciding these factors, you still have to figure out what kind of loan is most appropriate for you. There are conventional loans, FHA loans, fixed rate loans, VA loans, adjustable-rate mortgages, and more.
For informational purposes only. Always consult with a licensed mortgage or home loan professional before proceeding with any real estate transaction.
FHA 203(k) Loans
There is an option that many people looking for a fixer-upper aren't aware of: FHA 203(k) loans. When looking at perhaps an older Little River home that requires major renovations, it may be necessary to secure a loan for the house and then a separate loan for home improvements, which is where this loan comes in. This is a government-backed loan for not only the cost of the house, but the estimated cost of renovations. Because the government ensures FHA loans, the qualifications tend to be more lenient as well. Because of this, FHA 203(k) loans are an excellent way of securing a home in high-cost areas where a new move-in ready home is out of reach.
203(k) loans can be used for major and extensive renovations, including getting rid of safety or health hazards, structural changes, landscape work, improving ADA accessibility, energy conservation improvements, plumbing, wiring, and more. Even a house that has been demolished, as long as the foundation is structurally sound, can qualify for a 203(k) mortgage.
Requirements
FHA 203(k) loans have the same requirements as other FHA loans. Depending on the lender, FHA loans require a credit score of either 620 or 640. The cost of renovations must be at least $5,000, and the loan amount (total purchase and renovation costs) must be below the loan limit for the area. If you're not sure what the loan limit is for your area, you can check the FHA mortgage limit calculator. FHA loans must be used for a primary residence and cannot be secured for investment properties. While it is possible to secure a 203(k) loan to refinance a home, it must be the primary residence of the borrower.
Pros
Saves you from having to get a mortgage loan and a separate renovation loan
Fixed- or adjustable-rate loan available
Saves time and money for borrowers with only one loan
Provides government-backed insurance for lenders before the property provides enough security in its value
Regular home improvement loans tend to have high interest and sort repayment terms, so the 203(k) loan fills a needed gap in the loan market
Cons
Can only be used for primary residence (not qualify for rental properties)
Home must be at least a year old
FHA loans require mortgage insurance for the life of the loan
More mandatory paperwork and documentation than a conventional loan
Limited 203(k)
For less extensive repairs (generally defined as the home being habitable throughout the duration of the renovation), there is a separate option called a Limited 203(k). Limited 203(k)s allow borrowers to finance up to $35,000 into the mortgage to make improvements or repairs to their homes. Existing homeowners can also use a Limited 203(k) to prepare their home for sale by making modern kitchen upgrades or other improvements. Like the regular 203(k), Limited 203(k)'s are for single-family, primary residences.
No matter what loan you may end up choosing, it is important to do your research beforehand to ensure the loan is appropriate for your individual situation. If you're looking at fixer-uppers that need major repairs, an FHA 203(k) loan might be a good option to consider.
For informational purposes only. Always consult with a licensed mortgage or home loan professional before proceeding with any real estate transaction.