17 Things to Know Before Moving to North Carolina
Posted by Preston Guyton on Tuesday, March 30, 2021 at 4:50 AM
By Preston Guyton / March 30, 2021
Comment
17 Things to Know Before Moving to North Carolina
Founded on November 21, 1789, North Carolina developed an extensive slave
plantation system that allowed the state to become a major exporter of tobacco and cotton. Also known as the Tar Heel State, North Carolina witnessed many historical events, such as the birth of Pepsi-Cola in 1893 and the invention of the first motor-operated airplane by the Wright brothers.
North Carolina has developed exponentially through the years, making it one of the most liveable states in the world. As of 2019, North Carolina has 10.49 million residents and attracts more than 28.3 million tourists every year because of its beaches, historic sites, and museums.
North Carolina has a lot of things to offer, but before you move to this state, it's important to know the following things first:
1 - Job Market
When you move to North Carolina, you won't have to worry about finding a job because the state offers plenty. In fact, several areas around North Carolina are famous because of the number of companies it has to support a particular industry — Raleigh houses large research companies, like IBM and Cisco, while Charlotte is known for its banking and finance.
Aside from research, banking, and finance, the healthcare practitioners and technical industry are also thriving in North Carolina. The same goes industries such as:
Computers and IT
Mathematics
Education
Libraries
Architecture
Engineering
North Carolina also excels in agriculture and production as it continues to be the highest producing state for tobacco. North Carolina also exports sweet textile, furniture, and sweet potato.
If you're moving to North Carolina with the sole purpose of finding a better job, consider moving to Holly Springs, Apex, or Cary, as these are considered the hottest job markets as of 2020. Matthews, Stallings, and Summerfield are also great options.
2 - Healthcare
When it comes to healthcare, North Carolina offers some of the best because it has some of the best facilities in the country. For one, North Carolina houses the Duke University Hospital in Durham. This facility is considered high-performing in providing nine different procedures and is nationally ranked in ten pediatric specialties and 13 adult specialties.
The University of North Carolina, located in Chapel Hill, ranked number two in the state in providing healthcare. This facility ranked high in nine pediatric specialties, eight adult specialties and is high-performing in seven conditions and procedures.
3 - Attractions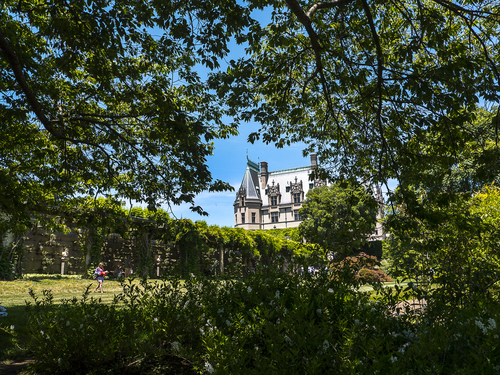 Locals and tourists love staying in North Carolina because of the diversity of its attractions. Regardless if you want to spend time outdoors, frolic on the beach or visit historical areas, you'll always have something to do when you're in North Carolina.
Some of the most famous attractions in North Carolina are:
Biltmore Estate: Your experience in North Carolina won't be complete if you don't visit Biltmore Estate. This is where you can find the Vanderbilt Mansion, the largest private home in the country with 250 rooms and displays an extensive collection of artworks and antiques.
Battleship North Carolina: Once called the "World's Greatest Sea Weapon," the USS North Carolina was one of the first of ten battleships to join the American Fleet during World War II in 1939. This vessel is now a tourist attraction in Wilmington, allowing you to see how the sailors used to live inside.
Blue Ridge Parkway: Named as "America's favorite drive", the Blue Ridge Parkway is a 469-mile stretch that offers the most incredible views of the Blue Ridge Mountains. This parkway is popular among bicyclists and motorists from near and far.
4 - Colleges and Universities
Education is vital to your success in life — and you'll never run out of options when you're in North Carolina. This state can provide high-quality education as it has some of the best colleges and universities in the world.
You can access the following education institutions when you're in North Carolina:
Duke University: Known for its medical school, the Duke University in Durham has been ranked one of the best in the country.
Wake Forest University: The Wake Forest University in Winston-Salem is known to be a small liberal arts school and attracts students worldwide because of its small class size and student-to-faculty ratio, 1:11.
Davidson College: Davidson College is focused on producing global leaders. As a highly selective liberal arts school, this college prides itself on the Dean Rusk International Studies Program that allows students to study abroad under 200 different programs.
5 - Weather
The weather of the area where you choose to live can affect your productivity and health. Living in countries with extreme cold, for example, can cause hypothermia and prevent you from being productive, especially if the nature of your job requires you to work outdoors.
Weather is never an issue when you're in North Carolina. In fact, a lot of people are moving to this state because they love the weather here. North Carolina has a sub-tropical and humid climate, with short and mild winters and sultry summers. April is the driest month in North Carolina, while July is the rainiest.
You'll only experience heavy rains when you choose to live near the mountains. When you live in Raleigh or Charlotte, expect to experience winters between 30 to 50 degrees Fahrenheit and summer months between 70 to 95 degrees Fahrenheit on average.
6 - Cost of Living
You'll be able to make the most out of your salary when you live in North Carolina because the cost of living in this state is relatively low. North Carolina is one of the most affordable places to live in the US. You'll have to pay at least $1,791 when you rent a four-bedroom apartment in the US, while you'll only have to spend $1,430 for the same accommodation in North Carolina.
If you want to get the best bang for your buck, start looking for housing options in Cary, Durham, Concord, Wilmington, Chapel Hill, or Morrisville. These are the most affordable places in North Carolina, where you can find a rental property that only costs $852 per month.
Aside from the housing costs, food, transportation, and healthcare are also cheaper in North Carolina. The average price of a gallon of gas in this state is $2.71, while the national average is $2.90. When it comes to healthcare, the national average is $1,415, but getting this service in North Carolina will only cost you an average of $1,391.
7 - Safety and Crime Rate
All of your efforts to find a stable job to earn money will be useless if you live in an area that's prone to crimes. Being in this kind of environment can also cause a lot of stress, especially if you plan on moving with children and seniors.
Another reason why a lot of people are moving to North Carolina is because the crime rate is low. The violent crime rate in North Carolina significantly went down in 2021, from 3.8 per 1,000 people to 3.7. These numbers represent a decrease of 215 crimes statewide. The rate of property crimes in the state also declines from 24.9 per 1,000 persons to 23.6.
North Carolina is considered a safe state, with Holly Springs as its safest city.
8 - Beer and Food
Working from 9-5 is important for you and your family to live a good life, but it never hurts to have fun once in a while — and this is something that North Carolina can surely provide. This state is known to have the best beers and foods in the country.
North Carolina has more than 320 breweries and brewpubs, making it the largest producer in the American South. You can even find the largest beer garden in the world in Raleigh, offering 366 beers on tap. You can also drink a wide variety of cocktails when you visit the beer garden.
When it comes to food, you'll have a lot of options to choose from in North Carolina. This state is home to some of the most iconic foods, such as BBQs, Bojangles, devilled eggs, and fresh seafood. You can also find the best Cheerwine floats and fried green tomatoes topped with pimento cheese all around the state.
North Carolina also hosts many food events every year, and participating in any of these will enable you to taste several dishes that are only found in the state. Depending on your palate, you can attend the Southern Farm Show held every February in Raleigh, Outer Banks Taste of the Beach in March, or the Annual North Carolina Pickle Festival in Mount Olive in March.
North Carolina has a tradition for placing a high value on many important things, like history and art — and creating great beer and food is no exemption!
9 - Art
North Carolina is one of the best places to live, especially for budding artists. The North Carolina Museum of Art made a million-dollar purchase worth of artworks in the 1930s, causing the state to grab the attention of locals and tourists from different parts of the world. North Carolina has also pioneered the importance of preserving through its world-class museums and art galleries.
North Carolina is also home to some of the most renowned painters, such as Paul Bartlett, Sarah Blakeslee, and Benny Carter. It's no wonder why art in many forms is very prevalent in Charlotte, Chapel Hill, Durham, and Raleigh in North Carolina!
10 - Music
Listening to music can be a great stress reliever and platform to socialize with other people. The music scene in North Carolina is also thriving, which means that you can enjoy several genres and music events when you live in the state. In fact, North Carolina has built its reputation as a music state with recognized traditions of blues, funk, jazz, and bluegrass.
Aside from the mentioned genres, the roots of classical music also run deep in North Carolina. During 1943, the North Carolina Symphony became the first funded state symphony of the nation. Popular musical artists, such as Nina Simone, Doc Watson, Earl Scruggs, and 9th Wonder, were also born and raised in different areas of North Carolina.
If you want to experience the unique and thriving music scene in North Carolina, you can visit the City Plaza in Downtown Raleigh, as this is where concerts are held almost every weekend.
11 - Sports
As mentioned, North Carolina offers many things — and sports is just one of them. Although basketball is still the most dominant sport in the state, several colleges and universities also enjoyed the success of football and other sports.
Many professional sports teams were born in North Carolina. For starters, The Carolina Panthers that hold an overall record of 223 losses, 209 wins, and one tie, was founded in Charlotte back in 1993. The Carolina Hurricanes was founded in 1972 in Raleigh and continues to be one of the most favorite ice hockey teams in the world.
North Carolina also has several professional sports teams that regularly compete in indoor football (Carolina Cobras and Carolina Energy), lacrosse (Carolina Hounds), motorsports (BK Racing, Team Penske, and Front Row Motorsports), and soccer (North Carolina FC and Charlotte Independence).
12 - Beaches
From boosting your energy to healing skin ailments, spending time at the beach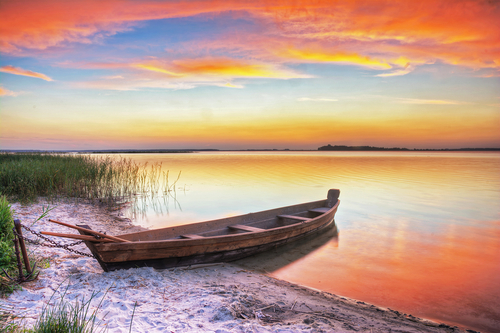 can improve your health and wellness in many different ways. Numerous studies have even supported the claim that the whooshing noises of the waves allow you to attain a calmer state of mind.
When you're in North Carolina, you'll enjoy all of these benefits because the state is surrounded by countless beaches. With over 322 miles of shoreline, you'll have access to about 25 distinct beaches around North Carolina, each providing a unique experience. From the secluded vacation homes around Bald Head Island to the lively boardwalk at the Carolina Beach, you'll be able to enjoy the sea, sand, and sun when you're in this state.
Some of the most famous beaches around North Carolina are:
The Outer Banks: Similar to the Caribbean, the Outer Banks is one of the best places to spend a day under the sun because of its powdery white sand and warm bath water temperature. You can also surf, eat at bars and grills, and play mini-golf when you're in the Outer Banks.
Wilmington: Wilmington is the largest coastal city in North Carolina. Aside from offering a strip of breath-taking beaches, Wilmington beaches are also known as one of the surf capitals of the east coast and host to many seafood events and music festivals all year round.
Wrightsville: Aside from frolicking in the sand, you can do a lot of outdoor activities when you're in Wrightsville. This is a great spot for surfing, sailing, fishing, and diving. Beaches in Wrightsville also have lounges that allow you to enjoy the sunset views while drinking craft beers or wines.
13 - Mountains
While some people prefer spending time at the beach to de-stress, others prefer to spend time in the mountains. Because North Carolina has so many great mountains, it'll be challenging for you to pick which to visit first.
To help you narrow down your options, the mountains listed below are considered some of the best in North Carolina:
Grandfather Mountain: Located two miles north of Linville, the Grandfather Mountain combines public and private preservation efforts to offer hikes the best views of the state. The Grandfather Mountain offers different trails with different difficulty levels, making it an ideal location for experienced and newbie hikers.
Art Loeb Trail: If you're ready to take on an extended 30-mile hike, the Art Loeb Trail is a great option. When you hike this trail, you'll be able to witness Neil Gap, Deep Gap, and Pilot Mountain along the way.
Chimney Rock State Park: This area was originally protected by the Morse Family and then became a state park in 2007. Today, the Chimney Rock State Park has six hiking trails.
14 - Botanical Gardens
Having access to the beach and mountains is common in other locations worldwide. However, adding botanical gardens to the mix is more unique, and this is something that North Carolina can give you.
If you're an aspiring gardener or someone who simply wants to enjoy the fragrance and colors of flowers, you should definitely visit the North Carolina Botanical Gardens. Located in Chapel Hill, this 1,100-acre botanical garden is home to an excellent rich flora, along with other plant species that can't be found anywhere else in the world.
Aside from seeing a wide variety of plants, the North Carolina Botanical Gardens also offer a free guided tour during the first Saturdays of the month at 10:00 AM. This garden also has a children's wonder garden, natural trails, and outdoor art exhibits hosted by local artists. You can also buy plants and other memorabilia in the gift shop of the botanical garden.
15 - Wildlife
Because of the diversity of the natural resources in North Carolina, it's no surprise why a lot of mammals choose to live and reproduce in this state. Some of these mammals are native to North Carolina, though you can find them elsewhere.
If you're going to hike on some of the best trails in North Carolina, don't forget to bring your cameras, as you'll be able to see several black bears, coyotes, and even raccoons. Different species of mice, chipmunks, squirrels, and hares are also known to thrive in North Carolina.
North Carolina is also home to some of the most endangered animals of the world, such as the gray bats, eastern small-footed bats, Indiana bats, Townsend's big-eared bats, and red wolves. The Northern flying squirrel can also be seen in some of the state's high-elevated, spruce-fir forests.
16 - Night Life
Most adults work five to seven days a week, which is why it's hard for them to engage in leisure activities during the daytime. Aside from a job, adults will usually have to take care of their children and ensure the overall condition of their home during the day. If you have the same lifestyle, fret not because North Carolina offers excellent nighttime entertainment.
Regardless of how busy you are during the day, you can still have fun with your friends outside by engaging in many different activities in some of the state's best nightlife spots. Depending on your preferences, you can catch some live theatre action at the Durham Performing Arts Center or at the Thalian Hall Center for the Performing Arts. If you want to grab some beers and drink the night away, you can visit the Asheville Brewery Tours, Amazing Pubcycle, or check different roof bars.
If you want to take your nightlife experience up a notch, invite some of your friends and family to the Raleigh Room Escapes. This attraction will require you to solve a wide variety of mental challenges and puzzles for you to "escape" from the rooms on time.
You can even book the place and celebrate essential events here with your friends and family!
17 - Golf
Because of its varied landscape and mild climate, North Carolina helped popularize golf through the years. Today, North Carolina is the 8th state in terms of total golf courses, with more than 400 semi-private, public, and resort courses. The popularity of golf in the state is the reason why you won't have to travel far just to learn golf and witness great golf tournaments.
Many professional golfers were also born and raised in different areas around North Carolina. Sam Adams, one of the few left-handers who won at a PGA tour event, was born in Boone, North Carolina. Bob Boyd was born in Mount Olive, North Carolina and started playing golf at college, and became a professional golf player in 1977. Jim Carter, David Chung, and John Inman are also North Carolina natives.
Research First
Because of its diversity, living in North Carolina can provide several benefits. Moving in this state can even become your ticket to turn over a new leaf and improve the quality of your life.
Since North Carolina is made up of many different towns and cities, it's best if you do your own research first to know which area best suits your lifestyle and budget. Check out our article about must visit cities in North Carolina, so you can easily determine the similarities and differences of the areas around North Carolina, and come up with a sound decision on where to move.