22 Things to Know Before Moving to Georgia
Posted by Preston Guyton on Friday, April 9, 2021 at 8:26 AM
By Preston Guyton / April 9, 2021
Comment
22 Things to Know Before Moving to Georgia
Moving to a new area is always a challenge, and it becomes even more so if you know nothing about the place you'll be relocating to. But if you're imagining a life where the trees are covered in Spanish moss and the tea is sweet, then Georgia is calling out to you! With 10 million people and such diverse scenery and a rich history, Georgia is becoming a more prominent choice for Americans wanting to move to the south. If you've already decided to make it your next home, then you've come to the right place — here are 22 things to know before moving to Georgia.
1. You'll See it on the Big and Small Screen
If you're a big TV and movie fan, chances are you'll see a few familiar buildings and streets during your move; huge tax incentives have paved the way to the movie-making industry in Georgia. Because of this, it's now in the top three film hubs beside Los Angeles and New York.
The popular zombie series, "The Walking Dead," is filmed in Atlanta and the surrounding areas, and Netflix shows "Ozark" and "Stranger Things" are also shot in the state. Famous film locations include Savannah in "Forrest Gump", and more recently Gainesville and Atlanta in "Baby Driver." Atlanta is home to the Swan House as seen in the "The Hunger Games" (as President Snow's mansion), along with District 12's the Goat Farm Arts Centre.
2. Folks in Georgia are Generous, Especially With Food
Every time you eat out, you can expect to get hit with southern hospitality and huge portions of food. Some of the most common dishes you'll see are shrimp and grits (basically cornmeal), fried green tomatoes, and biscuits and gravy. Fried chicken is a favorite among Georgians and is usually served with fried okra, collard greens, and mac 'n' cheese.
And just like other southern states, people from Georgia take their barbecues seriously, using the most succulent meats (usually brisket or pork) to be smoked to perfection and then served with various sides and sauces.
Other things you're sure to love about Georgia are their super-sweet muscadine wines and their sweet tea. Once you've made your move to Georgia, one of the first things to try is the variety of muscadine grapes, which thrive in the south's hot climates. Some of their most popular desserts are local pecan pie and, of course, the peach cobbler.
3. Georgia Played a Vital Role in the Civil War
While the Civil War lasted a whole five years for the country, it went on for much longer for southern states like Georgia. Many famous Georgians played a huge role in running the confederacy; Howl Cobb was in charge of the convention that started the confederacy in 1861, while his brother, Thomas R.R. Cobb served as the main author of this new government's constitution.
Furthermore, Alexander Hamilton Stephens was the Confederation's Vice-President and Robert Toombs of Wilkes County served as the secretary of state for the confederate government for a brief period.
4. There are Lakes, Mountains, and Swamps in Georgia
Head north and you'll soon encounter the gorgeous Blue Ridge Mountains, where you can go to fish, camp, hike, and kayak. There are also vast lakes such as Lake Lanier, while going south will take you to the Okefenokee National Wildlife Refuge, where you can spy on alligators as you paddle across swamps.
Speaking of Okefenokee, it is the largest swamp in the U.S. It covers 700 sq.mi. along the southeastern border of Georgia and includes forests, floating peat mats, waterways for canoeing, and prairies.
5. In a State Full of Food, Buckner's and Brunswick Stew are the Best
Georgia has so many fried chicken joints that any place where people are willing to wait in line must have something good cooking. It's common to spot crowds of hungry patrons huddled at Buckner's Family Restaurant, where a giant chicken statue greets guests on their way in. Once inside, you'll experience the best homestyle cooking anywhere in the state; it's served family-style, so you can gobble up as much peach cobbler and fried chicken you want.
If you prefer good old home cooking, Georgians take their meals to the extreme — from boiled peanuts and grits, to cornbread and barbeque. But according to the folks in the town of Brunswick, the Brunswick stew is without a doubt the tastiest thing you'll ever be blessed to eat. The locals there have claimed to originate this delicious dish, and any true-blooded Georgian will have their own recipe — the secret to an authentic stew is rabbit.
6. Every Georgian is a Fan of Sports
Since 1966, the Major League Baseball franchise Braves have called Atlanta their home. While the team has had its share of ups and downs, they won a World Series in 1995 and have been kept close to every Georgian's heart, no matter their age.
Whether you love the Braves, Hawks, or Falcons, sporting events always draw huge crowds of passionate fans in Georgia. If you're not a big sports person, however, the city of Georgia might just encourage you to see at least one game to show you the life of this state's sport-loving culture.
7. You're Pronouncing ATLANTA Wrong
The big Peach, ATL, Hotlanta, or whatever you decide to call it, you need to know that the second 'T' in Atlanta is silent. As a result, it's pronounced "AT-LAN-AH." But did you also know that this city wasn't always called Atlanta?
Founded in 1837, the capital of Georgia was located at the end of the Western & Atlantic Railroad line, and was nicknamed Terminus at first. However, this changed to Marthasville, in honor of the then-governor's daughter, until in 1845 when it was finally called Atlanta after the railroad. Today, it's still a large transportation hub, with the Hartsfield-Jackson Atlanta International Airport holding the record for being the busiest when it comes to daily passenger flights.
8. You Don't Want to Drive in the City
Just as you would in any other state, you'll need to have your own set of wheels to really explore the best that Georgia has to offer. Unfortunately, you can't do this in Atlanta since it's known for notorious traffic. You can avoid this by hopping on to MARTA instead.
Atlanta's subway can whisk you away from the airport to Downtown in just 20 minutes, while getting you around most of the neighborhoods. This is especially true when you also get on the tram (streetcar) loop; it runs for 2.7 miles with 12 stops in between.
9. This City Takes Credit for the Most Popular Drink in the World
There's no other soda brand that's more recognizable or more successful than Coca-Cola. Its roots took form in 1885 at Pemberton's Eagle Drug and Chemical House in Columbus, Georgia. Today, Coca-Cola is headquartered in Atlanta, and is considered to be the world's most valuable brand.
10. Georgia is Full of Fortune 500 Companies
Around 20 Fortune 500 companies have headquarters in Georgia, which include popular household names such as Coca-Cola, Home Depot, and Delta. The Georgia Chamber of Commerce has this to say about their resident companies: "Having the top workforce training program in the country, access to new markets, and a low cost of completing business are just some of the reasons why these companies can find success and compete worldwide." As such, you'll find that Georgia's economy is always growing and thriving, making it a great city to live and work.
11. The Cemeteries are Beautiful
Believe it or not, one of the most popular tourist destinations in Georgia is Bonaventure Cemetery. While this may sound a bit odd, it is a beautiful and historic cemetery and has been featured in "Midnight in the Garden of Good and Evil," a best-selling book. Even if you don't end up settling in Savannah once you move to Georgia, visiting Bonaventure Cemetery is still worth the trip, along with the many other attractions close by.
12. Georgia Comes in Second for Number of Counties
If you've ever looked closely on a map of Georgia, you were probably overwhelmed, especially if you're coming from a smaller area. Georgia has plenty of counties at 159, which is only second to Texas at 254. But why does Georgia have so many counties when it's nowhere near as big as Texas? There's a legend that speaks of Georgia's lawmakers and how they didn't want residents of each county to travel more than one day by carriage to arrive at the county seat.
13. The Beaches in Georgia Are as Good as Their Peaches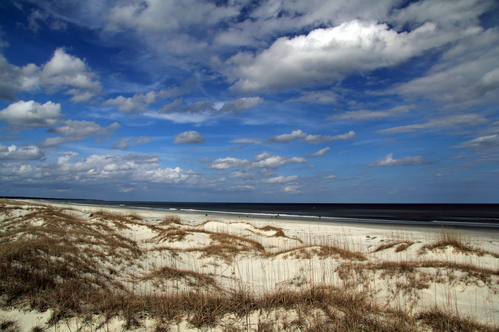 If you're not familiar with Georgia, then their beaches are probably the last thing you think of when you hear the words "The Empire State of the South." However, the state's coastline is home to some of the most beautiful seascapes in the east coast. Just south of the South Carolina border lies Tybee Island, which features a North and South Beach.
While the beaches of Georgia aren't as well-known as the ones you can find in the Carolinas or Florida, Tybee Island, Jekyll Island, and St. Simons will provide you with a great beach getaway in the Peach State. However, it's best to check the weather first before booking — you wouldn't want to spend your time indoors when it starts raining. With the promise of gorgeous sandy beaches, the Golden Isles (Sea Island, St. Simons Island, Little St. Simons Island, and Jekyll Island) are popular with locals and visitors alike.
14. Georgia Is Actually the Blueberry (Rather than Peach) State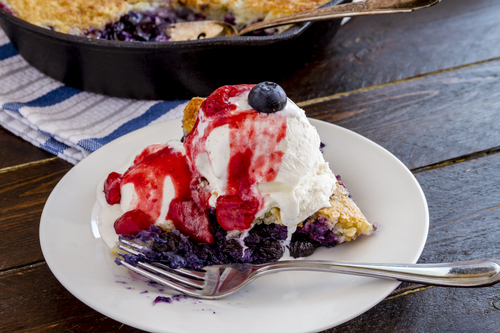 Peach cobblers are no longer the crowd favorite in Georgia, according to the U.S Department of Agriculture. In fact, since 2005, the value of blueberry production has already beaten the peach crop, with the margin growing even bigger since then. And even though Georgia is known as "The Peach State," it's not exactly true anymore.
While Georgia does a good job of producing peaches, it isn't the top peach producer in the country — it's not even in the top three. The honor of top peach producer belongs to California, followed by South Carolina, and it may come as a shock, but New Jersey takes second place. So where does this leave Georgia? It came in at fourth in 2018.
In the past, Georgia was indeed a prolific producer of peaches which was mostly grown in the state's central region — thus its moniker. This fruit even appears on billboards, road signs, and license plates, and Georgians are proud of the unique taste their produce has to offer. However, it's now a misnomer since Georgia produces more cabbages and pecans — these don't have the same ring to it though.
15. At One Point in Time, Georgia had Three Governors
The Three Governors Controversy was a confusing time in Georgia's history. It all started in 1946, when governor-elect Eugene Talmadge suddenly died before he could take office. Unfortunately, the state constitution still hadn't settled on whether or not a lieutenant governor should become the governor, even if he hasn't been sworn in yet, in case the governor-elect died. Melvin E. Thompson was that lieutenant governor-elect.
To make matters worse, Herman Talmadge — the governor-elect's son — believed he was the rightful governor because of write-in votes cast for him during the election. As a result, he made a claim to the position. Ellis Arnall, the existing governor at the time, wanted to stay in office until the right successor was sworn in. In conclusion, the courts chose Thompson but demanded for another election in 1948. Herman Talmadge won, making Thompson's victory short-lived.
16. Visit the Hooch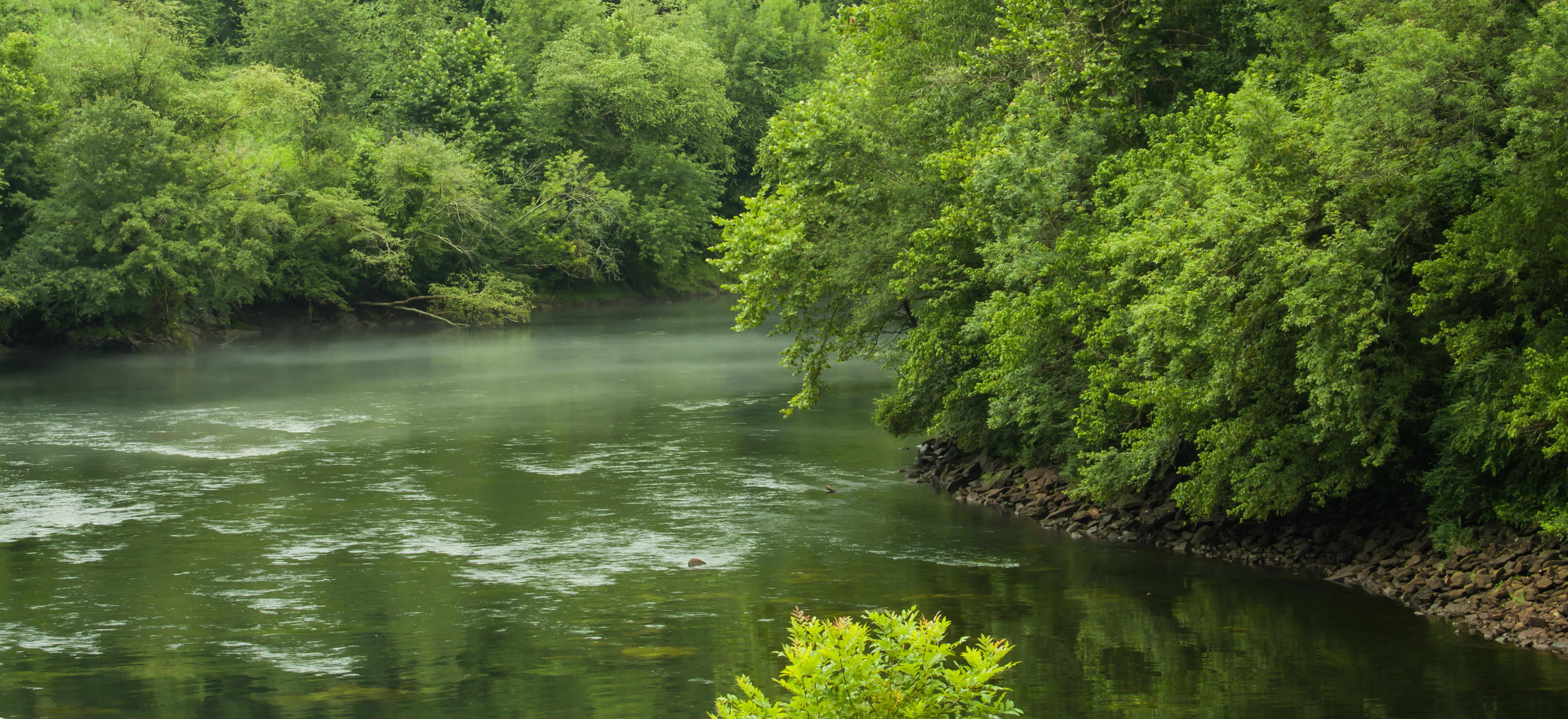 The Chattahoochee River (locally referred to as the Hooch) is a popular area where locals spend the day kayaking, rafting, or tubing as their summertime tradition. The river starts from the top of Georgia's mountains and flows hundreds of miles down across the state and to its southern border. If you're looking to get away from the hot and humid temperatures, you can get to the river in just a few minutes. From Atlanta, head to the northeast mountains in Helen to find a calm and scenic route.
17. Georgia has Various Kid-Friendly Attractions to Offer
The beaches of the Georgia Coast, the Georgia Aquarium, and Zoo Atlanta are just a few of the attractions that kids are sure to love. If you're serious about moving to the Peach State, you can rest knowing that there's something for everyone to enjoy.
18. Things are Relatively Affordable in Georgia
While Georgia was hit by the housing crisis, the housing market has been able to recover, and whether you plan to rent or buy, housing is quite affordable in this state. The median price for homes in Georgia is around $200,000 according to Zillow, while the average rent per month sits at $997 for an apartment with one bedroom. If you're looking for a place with two bedrooms, you can expect to pay $1,137 per month, according to myapartmentmap.com.
Similarly, the high electricity generation rates in Georgia makes for lower utility costs, according to the U.S. Bureau of Labor Statistics. In the past four out of five years, prices for electricity paid by consumers in the Atlanta area were at least 11% lower than the national average for the month of January.
19. Georgia was Home to Fancy-Pants Victorians
Jekyll Island (located on Georgia's southern coast), is home to beautiful beaches and dense forests. In the past, it was also filled with the vacation homes of America's high-standing citizens. The Jekyll Island Club was available only to those who were most wealthy, including the Vanderbilts, Rockefellers and Morgans.
20. Georgians Will Always Be Proud of Their Civil Right Roots
Born in Atlanta and baptized at Ebenezer Baptist Church, Martin Luther King Jr. led the ongoing progress towards civil rights which started with baby steps, despite the state's history with the confederation. Furthermore, Atlanta played a vital role in the movement towards civil rights, since Martin Luther King Jr. lived in Sweet Auburn, a neighborhood within Downtown Atlanta.
There are tours that show visitors around his childhood home and the Ebenezer Baptist Church where he and his father preached, but tickets go quickly so be sure to get there early. It's also good to set aside some time to visit the National Centre for Civil and Human Rights museum not too far away.
21. You Don't Want to Mess With Georgians
Sugar Ray Robinson, the boxing legend, called Ailey, Georgia his home. Considerably one of the greatest fighters of all time, he won 173 bouts with 108 of them ending in KO's. Perhaps it was fondness of peaches and his strong Georgian bloodline that led him to become such a tough and formidable competitor.
22. Every Georgian Has a Green Jacket in Their Closet
The beautiful Augusta National Golf Club holds the Masters Tournament every year, with link-hounds of every handicap and age dreaming about walking as a champion into the clubhouse. While the whole nation pays attention to the game, Georgians use this as an excuse to get festive with friends and flaunt their best green attire.
With the housing market steadily recovering, high levels of business and entrepreneurial activity in the area, and political changes, there's never been a better time than now to make your move. So get started and do some research on things that are most important to you, such as housing, public schools, and jobs, so you can find a place in Georgia that you can call home!