Moving to South Carolina - 15 Must Visit SC Cities Before Making a Move
Posted by Preston Guyton on Thursday, April 1, 2021 at 2:12 PM
By Preston Guyton / April 1, 2021
Comment
Moving To South Carolina - 15 Must Visit Cities Before Making a Move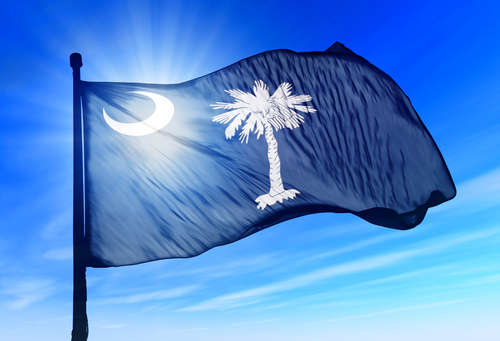 South Carolina is more than just beach palms and crashing waves — it's also a state rich with history. Did you know that the state is one of the original 13 to make up the union and one of the first to be explored by European settlers? Also nicknamed the Palmetto State (a type of tree), it was named in honor of King Charles II, with Carolus translating to Charles in Latin.
The state's population was reported at 5.149 million in the 2019 US Census, which makes it the 23rd most populated state in the whole of the United States. The white population accounts for 68.5% of its entirety, while 27.3% is black, and 5.7% Hispanic or Latino. A vast majority of people in the state list Christianity as their religion and English is the standard language.
The city's climate is classified as a humid subtropical climate, meaning mild winters, hot and humid summers, and abundant rainfall all throughout the year. Summer is usually the wettest season, with almost half of the annual rainfall occurring during this season. Snowfall is also very rare in the state, with frost only occurring a few days each decade.
South Carolina is in the top ten lowest taxed states, so living here offers lower real estate taxes, sales tax, and personal income tax. Property taxes in the city are among the lowest in the entire country, too. It has a state income tax with some excellent tax deductions for resident retirees, making this an ideal place to stay for people looking to retire. Sales tax rates range anywhere from 6% to 9%.
If you're seriously considering going southeast and moving to South Carolina, here are a few things you need to know. With 46 counties in the state, check out our top 15 must-visit South Carolina cities before making a move.
Charleston
Population: 137,566
This is the oldest and largest city in the state. This city was founded in 1670 as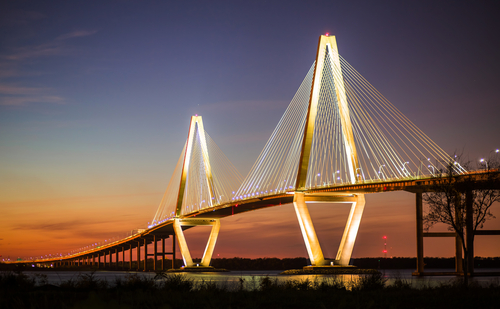 Charles Town, honoring King Charles II. Up to this date, you will still find well-preserved architecture dotted here and there around the city.
The culture in the city of Charleston is what one would call the "perfect Southern hospitality". If you just moved to Charleston, you won't have difficulty adapting as the general population is very welcoming.
The 17-day Spoleto Festival USA, internationally recognized as America's premier performing arts festival, is celebrated annually here. This is an art festival featuring over 100 performances by individual artists. Since 1980, the city has also hosted the Charleston Conference, a major library industry event.
This is the perfect place to move to if you'd like to live somewhere close to the beach, without compromising getting to live in a city. The city is also known for its strong tourism industry — in fact, in 2016, a travel magazine ranked Charleston as the best city in the world.
Columbia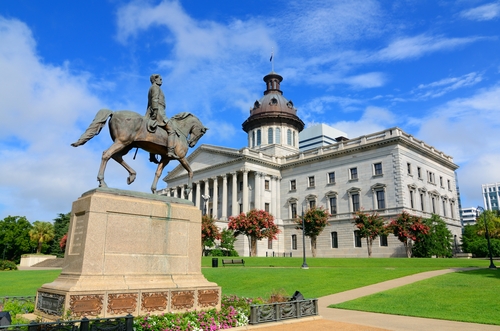 Population: 131,674
South Carolina's capital city Columbia, and the second-largest city in the state, is perceived to be a "young and vibrant" town. That's because the state's flagship university University of South Carolina resides here, and the young students give the whole city a progressive, liberal attitude as compared to other cities and towns in the state. The name Columbia comes from Christopher Columbus, who is thought to have discovered America.
This city usually measures the highest temperature in the state during the summers, earning the city the nickname "Famously Hot".
Columbia, SC is also home to the biggest entertainment area in the whole state, the Colonial Life Arena, which opened in 2002. It's Columbia's premier area and entertainment facility. Many museums like Columbia Metropolitan Convention Center, Koger Center for the Arts, and Carolina Coliseum, among others, can also be found here, for the art connoisseurs.
Plenty of hip, cool bars and restaurants are present downtown as well, along with parks like the 18-acre Finlay Park, Memorial Park, and Granby Park.
Myrtle Beach
Population: 34,695
Around 1900, a contest was held to pick a name for this city. A local entrepreneur named Franklin Burrough's wife suggested naming the place after a locally abundant shrub called the southern wax myrtle.
TripAdvisor lists this city as one of America's top ten summer vacation destinations. It sits at the heart of the Grand Strand, a 60-mile stretch of white sand beaches with a wide variety of attractions. Beachfront hotels, golf courses, shopping areas, a whole selection of restaurants… there's plenty to enjoy for the tourists and locals alike. Residents have likened living here to living in a small town with all the amenities and conveniences of a big city.
The Myrtle Beach Boardwalk, which opened in 2010, is recognized as one of the top boardwalks in all of North America, and Myrtle Beach among the top 20 destinations for Fourth of July celebrations. The Myrtle Beach Convention Center, which opened in 2003, is a large facility that hosts a variety of meetings, conferences, exhibits, and special events every year.
And, besides being a famous tourist attraction with over 20 million visitors annually, plenty of retirees move to Myrtle Beach due to its affordability and warm climate.
Hilton Head
Population: 37,099
This city was named after Captain William Hilton, who sailed on a boat called the
Adventure from Barbados, to explore lands granted by King Charles II of England, and discovered this corner island. He named it after himself ("Hilton's Head").
Hilton Head sits at the beautiful corner of South Carolina, also known as the Lowcountry and the "Golf Capital of the World". You'll surely love this spot if you're in love with the sport. In 1997, Tiger Woods named this city the "mecca of golf" when he visited. And, during spring, golf fans from all around the world come over to witness the RBC Heritage. You'll get to see only the best players battle it out to be number one!
Hilton Head also boasts of its beautiful, picture-perfect beaches. To attest to that, plenty of publications have even lauded that this city has the best beaches around.
During February, you'll get to experience the annual Hilton Head Seafood Festival, where you'll get to enjoy all the seafood you want to your heart's desire.
Beaufort

Population: 12,361
Beaufort almost always ranks on top of any best retirement city polls out there and was named the "Best Small Southern Town" by Southern Living.
This city was chartered in 1711, making it the second-oldest town in the state after Charleston. It is well-known for its scenic locations and for the preservation of its antebellum architecture, and has been dubbed one of "America's Best Art Towns."
Speaking of scenic locations, the city has been used as a location for various famous films, such as Forrest Gump, A Walk to Remember, and G.I. Jane. The annual Beaufort International Film Festival, held every February, screens independent films.
If you're a foodie who loves sampling small bites of everything, the city's annual "A Taste of Beaufort", celebrated in May, features twenty local restaurants, fine wines, and live music, to satisfy that foodaholic in you. It's a great festival to celebrate with friends and loved ones!
If you like action and adventure, Beaufort has excellent watersports and boating and is actually hailed as the Number Seven Waterfront Adventure Town by National Geographic Adventure.
Bluffton
Population: 12,863
Bluffton is known to be the fastest-growing municipality in South Carolina and the last true coastal village in the south. It's a historically preserved city that blends small-town comfort with the bustle of a progressive city.
Bluffton was once mostly wetlands, many of which were thought to be drained during the antebellum era.
You may have also heard of the Inn at Palmetto Bluff, which is a multi-award-winning hotel, including Best Hotel in the Country. It's also home to the last full-time oyster shucking business in South Carolina, the Bluffton Oyster Co.
May River Excursions are available for people who are looking for river activities (the city overlooks the May River). There are exquisite golf courses, unspoiled beaches, and arts centers. Seafood connoisseurs will also definitely enjoy this coastal spot as it serves only the freshest seafood in all restaurants.
Kiawah Island
Population: 1,626
If you want to live on an island with beautiful weather all year round, you may want to consider moving to Kiawah Island. This is a sea island on the Atlantic Coast of the United States. The island is sometimes referred to as "Kiawa" or "Kittiwar".
Kiawah Island was named after the Kiawah Indians, whose chief led the English colonists to settle at Charlestowne landing. The island was primarily used for cattle farming prior to the Civil War.
Summers on this island are moderately warm with cool breezes, so it's not too hot, and winters are quite calm. Spring and autumn bring forth such beautiful colors — it's definitely a feast for your eyes!
If you enjoy golfing, you'll be happy to know that seven award-winning golf courses are located here (one of which is the world-renowned Ocean Course). This island is hailed as one of the top premier golf destinations on the East Coast.
You'll get to enjoy horseback riding along the beach, kayaking on bogs, and appreciate exotic, native wildlife in parks. There is no shortage of things to enjoy in this city.
Florence
Population: 38,531
Florence is a beautiful name apt for a beautiful city and is one of the major cities of South Carolina. Located in the northeast, in the mid 19th century, two intersecting railroads were built (Wilmington and Manchester, and Northeastern), and the president of W&M, W. W. Harllee, built his home on the junction and named the city after his daughter.
If you're a huge history buff, you should definitely consider moving to Florence, SC: the Florence National Cemetery, the War Between the States Museum, and a large chunk of the 66-mile Revolutionary Rivers Trail can all be found in this city.
The area is pretty liberal and progressive, and young professionals take advantage of the ample job opportunities and inexpensive housing. This is also a great choice for families with children for its above-average school system.
Greenville
Population: 70,635
This is the sixth-largest city in the state, with Forbes Magazine naming it one of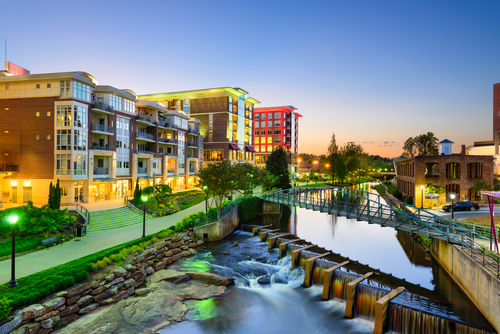 America's Best Downtowns. The area was once the hunting ground of the Cherokee, which was forbidden to colonists. A wealthy American settler named Richard Pearis arrived in Greenville in 1754 and established relations with a Cherokee woman, who bore a child with him. Pearis received 100,000 acres of land from the Cherokee, which is also known as the Great Plains today. During World War I, this city served as a training camp center for army recruits.
Greenville, SC has art and culture deeply embedded in its veins. There's the Greenville County Museum of Art, showcasing amazing works of Southern artists from past to present day, and the Upcountry History Museum, which depicts what life used to be like in the city back in the day.
Plenty of annual festivals are also celebrated in the city, like the New South Comedy Festival, a ten-day comedy festival; Euphoria Greenville, a four-day culinary event; and the upstate Shakespeare Festival, which performs classic plays of the renowned playwright.
Just like its name suggests, there are plenty of green spaces and gorgeous parks within Greenville, which means there are plenty of cool activities for those who love the outdoors. Greenville population continues to grow year after year as more people continue to relocate to Greenville, SC.
Spartanburg
Population: 37,013
Spartanburg, SC was formed in 1785 and was named after a military force commonly known as Spartan Regiment, commanded by Andrew Pickens, in the American Revolutionary War. It then became a center for textile manufacturing in the late 19th century.
Within the past decades, leaders and developers have attempted to revitalize the downtown commercial district. This resulted in the relocation of several businesses downtown, the remodeling of Morgan Square, and the restoration of several historic structures.
This suburb is a two-hour drive from the state's capital, Columbia. It's immensely popular with families due to its above-average school system and relaxed feel. The city is also greatly popular with young professionals looking for steady employment as it houses several international companies such as Denny's, Adidas, Michelin, and BMW. Property here is inexpensive, too!
The city also houses the Chapman Cultural Center, which is the city's cultural anchor for art, theater, history, dance, and music. The annual International Festival, held at Barnet Park every October, showcases cuisine and culture from countries all over the world. This is celebrated along with the Annual Sidewalk Arts Show. Talk about two festivals at once!
If you adore the outdoors, Spartanburg is a great city to consider if moving to upstate South Carolina is an option. There are big mountain biking areas, hiking trails, and plenty of gorgeous parks. You'll surely get your feel of the great outdoors in this area!
Mount Pleasant
Population: 91,684
On early maps, this area was called "North Point", originally occupied by the Sewee people.
In 2004, the city became one of the first municipalities in the country with a "pay-before-you-pump" gas ordinance, to prevent the stealing of gas.
Located ten miles outside of Charleston City, Mount Pleasant couldn't be named any better. This is a pretty affluent area that is widely popular amongst families due to its highly-rated educational system. It has one of the best public schools in the whole of South Carolina.
Houses are quite expensive in Mount Pleasant and wealthy families tend to choose this city because it's near Charleston, but not in Charleston itself. Beaches are five to fifteen minutes away from most homes. Real estate in Mount Pleasant is thought to be a solid investment, though, because of the steady demand from home buyers.
Rock Hill
Population: 75,048
Rock Hill is the fifth-largest city in the state and got its name from engineers and surveyors who used to run two miles to this area before railroads were installed. In 1848, one of the early founding families decided that having a railroad installed would be advantageous, and it was built by 1852. Settlers then became interested in the area, thus growing the economy.
Rock Hill houses over 30 parks, has the popular Rock Hill Outdoor Center, and four recreation centers. Just like the name suggests — this city is definitely for daredevils who love going on adventures!
Each spring, the city celebrates the Come See Me Festival, which brings in 125,000 visitors from all over the country. This festival was voted the Best Southern Festival by a magazine.
Winthrop University can also be found here, giving the whole town a young student vibe. The United States Disc Golf Tournament is hosted here too. Old Town is famous amongst both students and locals. This is also where cultural events and celebrations happen throughout the year.
Summerville
Population: 52,549
Summerville became an official town in 1847. That same year, a law was passed around town against the cutting down of trees of all sizes. Up until now, the motto on the town's seal reads "Sacra Pinus Esto (The Pine is Sacred)," and because of the various greenery that contributes to fresh air, the International Congress of Physicians listed this town as one of the best areas in the world for treatment and eventual recovery of disorders concerning the lung and throat.
Since 1972, tourists and residents have been flocking to this city to celebrate the annual Flowertown Festival, the largest arts and crafts festival of the entire South Carolina. This three-day festivity is absolutely free for everyone to attend and enjoy numerous activities such as arts and crafts, a kids' carnival, scrumptious food at the Taste of Summerville, and much more.
Sumerville is a South Carolina city with a relaxing, small-town feel, and lots of green space. The parks are extremely kid and pet-friendly. In addition to the playgrounds and parks, there are also golf courses, biking, and hiking trails to be enjoyed around town.
Anderson
Population: 26,686
Anderson is known as the friendliest city in the state, a little historical fact about this city is that in the late 19th century, when electricity was first spreading in America, this was the first city in the south to join by using cables to carry electricity. This fact also earned the city its nickname, the "Electric City."
Piggybacking on top of being called the "Electric City", Anderson, SC also became the first city in the world to supply a cotton gin with electricity.
The Anderson Sports and Entertainment Center, the largest recreational area in the city, is a 37,000 square foot facility and can accommodate 15,000 people. It's a sports center with various sports fields, like golf courses, tennis courts, baseball, and soccer fields. There are also parks, picnic shelters, a lake, and nature trails.
This city is also one of the safest and most welcoming in the state, perfect for families and even singles looking for a place to move to.
North Augusta
Population: 21,348
North Augusta was quite a famous vacation spot for Northerners back in the 20th century. The mild climate was one of the primary reasons why it was so popular. It's located along the north bank of the Savannah River.
North Augusta is a great place to live. It has a relatively low crime rate, with excellent public schools and affordable housing. It's also just ten minutes away from Augusta, Georgia, the Garden City of the South.
Sports brand Nike hosts its annual summer events in the Riverview Park Activities Center, located along the bank of the Savannah River.
For the history and art buffs, this place houses the Morris Museum of Art. The Old McDonald Fish Camp — a town classic — serves all-you-can-eat catfish!
The Pros and Cons of Living in South Carolina
Just like with any other area, there are pros and cons to living in this state. Weigh your options up and see if you'd like living here:
Pros:
Excellent Healthcare
The state offers some of the best quality healthcare plans. This is especially great for retirees.
Plenty of Outdoor Activities
If you're the kind who likes getting under the sun and doing tons of outdoor activities, you would love living in South Carolina. It boasts scenic beaches, picturesque lakes and creeks, exotic swimming holes, and much more.
Slow-Paced Lifestyle
If you get easily stressed out living a fast-paced lifestyle in a fast-paced city, this state is perfect for you. There isn't as much of a sense of urgency living in this state as compared to living in other states. It allows you to enjoy the simple pleasures of living.
Cons:
Education
The state currently ranks 42 in education in the whole country. If you have kids who are currently studying, this might not be the best place for them to go to.
Crime Rate
The overall crime rate of the state is higher than in most states (although the same is not to be said for individual cities).
Final Thoughts
If you love watersports, beaches, greenery, and golfing, South Carolina is the place to go to. If you love museums, history, and art — you'll find a plethora of all of this here. If you're concerned about the environment, you'll be happy to know that several cities in the state have actually banned plastic bags and single-use plastic.
And... if you're a big fan of seafood, the state serves only the freshest seafood around. There's definitely a little bit of everything for everyone.
On the other hand, if you're considering moving to North Carolina, check out the top cities to visit in NC before making a move!