Moving to Jacksonville - Your EZ Guide to Everything Jacksonville, NC
Posted by Preston Guyton on Friday, April 16, 2021 at 4:56 AM
By Preston Guyton / April 16, 2021
Comment
Moving To Jacksonville: Your Guide To Living in Jacksonville, NC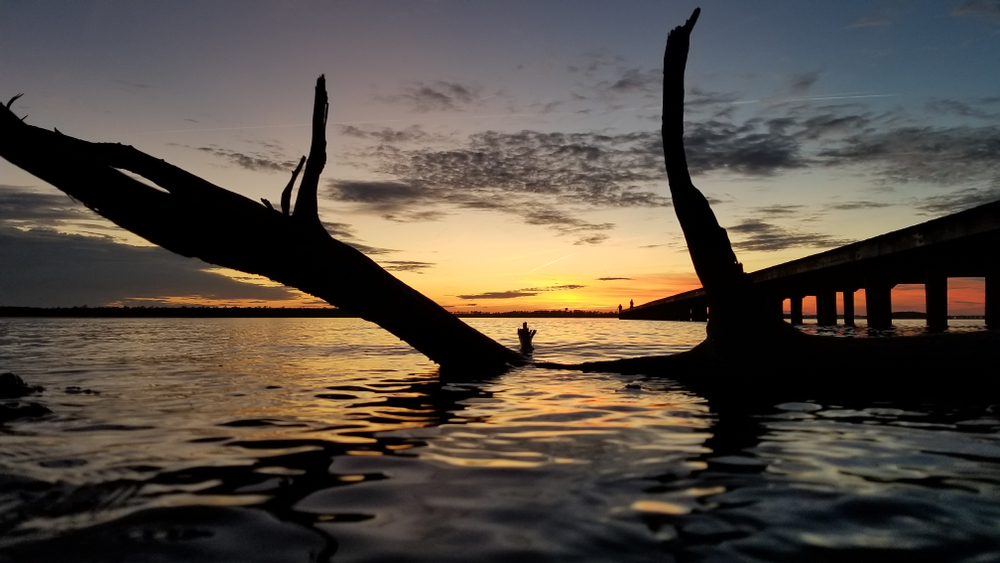 No matter where you go, moving will always be a stressful and taxing time in life. Thankfully, you're not doing it all on your own — we've made this process simpler for you. Knowing what to expect from the new area you're moving to can help to make things easier as you move. So if you're thinking about moving to Jacksonville, NC, here are a few things you can expect from one of North Carolina's fastest-growing cities.
Cost of Living and Population Growth
Located in Onslow County, North Carolina, Jacksonville had a population of 70,145, as of the 2010 census; a huge leap from the 1930 census of 783. By 2019, this grew to 73,025, making it the 14th-largest city in the state. In 2014, it was ranked as the fifth-fastest expanding small city in the country by Forbes magazine.
Jacksonville serves as the principal city of Onslow County; its residents have an average age of 22.8 years old, making it the youngest city in the United States. The city of Jacksonville may seem small and young at first, but you'll be surprised at just how affordable it is to live there. If you don't believe it, we've made a table below that compiles the expenses you can expect along with a comparison to North Carolina's average and the national average:
| | | | |
| --- | --- | --- | --- |
| COST OF LIVING | Greensboro | North Carolina | USA |
| Overall | 84.3% | 90.6% | 100% |
| Grocery | 95.5% | 96.5% | 100% |
| Health | 122.8% | 107.5% | 100% |
| Housing | 58.6% | 81% | 100% |
| Median Home Cost | $155,400 | $187,300 | $231,200 |
| Utilities | 97.7% | 99.2% | 100% |
| Transportation | 72.4% | 83.9% | 100% |
| Miscellaneous | 103.6% | 96.2% | 100% |
Jacksonville's cost of living is 84.3 compared to the national average.
Job Market
Because Jacksonville is a military town, Marine Corps Base Camp Lejeune is one of the biggest employers in the area, with 43,000 service members assigned. Aside from the military, other employment leaders include education, with the Coastal Carolina Community college employing residents; healthcare, which is also a growing field; and Convergys, a company focused on customer support.
The median annual income in a Jacksonville household is $41,936. While lower than the national average of $61,937, it's an improvement on 2017's median income of $41,549, representing an annual growth of 0.931%. Some of the most common jobs in Jacksonville as determined by the number of employees are:
Sales & Related Occupations
Office & Administrative Support Occupations
Food Preparation & Serving Related Occupations
However, the most common jobs don't always have the highest salary. Some of the highest paid jobs (determined by median earnings) in Jacksonville include:
Health Diagnosing & Treating Practitioners along with Other Technical Occupations: $71,283
Physical, Life, and Social Science Occupations: $67,917
Fire Fighting and Prevention, along with Other Protective Service Workers Including Supervisors: $65,313
Things To Do
Jacksonville has evolved well in the past few years, with so much more to offer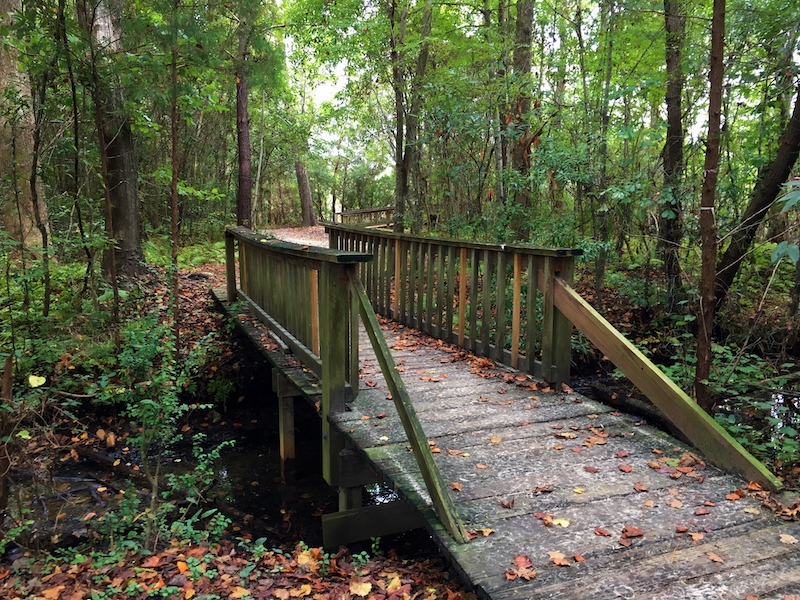 than Chinese buffets and tattoo parlors. Today, it has a stunning array of shopping, dining, and entertainment options combined with a coastal living vibe that's sure to keep outdoor enthusiasts busy. From beaches, trails, breweries, and a lively nightlife, Jacksonville never falls short of ways to keep you exploring.
Beaches
Conveniently located, Jacksonville is only a 20-30 minute drive to various beaches on the north or south of the city. If you're visiting someone in Camp Lejeune, be sure to ask them to take you out to Onslow Beach for a beach day. You can even go out for a day trip to North Topsail Beach, Bear Island, or Emerald Isle.
Trails & Greenways
Several parks in Jacksonville offer both water access as well as access to the trail system. It's best to bring comfortable walking shoes or a bike to roam around 19 miles of greenways and trails. Open to bicyclists and pedestrians, you can reach the waterfront, memorials, city parks, and other areas.
Emerald Path: This 11-mile multiple-use pathway stretches from Indian Beach town limits to The Point at Bogue Inlet. This path follows County Road 58 and passes through a wide range of landscapes such as shady woodlands, grassy areas, and the heart of downtown. Along the way, there are numerous dining and shopping options, a pharmacy, a grocery store, and more.
Gary Shell Cross-City Trail: This trail connects the Wilmington campus of the University of North Carolina to the city's natural attractions, such as Empie Park, Halyburton Park, Wade Park, and McCrary Park. This trail is also primarily urban, so you'll see many coffee shops, restaurants, and even two bike shops when you follow this route. Furthermore, it connects to the Military Cutoff Trail and the River-to-Sea Bikeway.
Breweries and Nightlife
When the sun comes down is when Jacksonville comes to life. A good night out of clubbing or a decent pub is a favorite among locals. Here are just a few options that you can look into if you love your drink.
Nick's Black Sheep Tavern: Forget bars with rowdy customers and snobby staff members, Nick's Black Sheep Tavern provides you with good old Jacksonville hospitality. It not only provides your favorites on tap, but it also gives you local talent on stage for you to enjoy. This prominent music venue gives its patrons the chance to relax and enjoy the show.
Angry Ginger Irish Pub: Aside from a fantastic St Patrick's Day celebration, the Angry Ginger Irish Pub is the go-to place for hanging out with friends or for social get-togethers. With darts and pool tables for entertainment and a clean and cozy interior, this bar has a lot to offer. Just looking at the menu is enough to make you want to come back for more.
Climate
Jacksonville's location right off the Atlantic Ocean provides it with a distinct weather pattern different from other North Carolinian cities in the west. Thankfully, it's still incredibly temperate; the coldest month is April, with an average temperature of around freezing, while the highest temperature reaches 89 degrees.
July and August are the hottest and wettest months respectively, with an average low around 70 degrees and highs around 90. Jacksonville gets an average of 56 inches of rain each year, compared to the U.S. average of 38 inches every year. However, the city only averages 2 inches of snow per year, compared to the national average of 28 inches per year, which means that you can enjoy outdoor activities throughout the year.
Traffic
The City of Jacksonville uses the ITS (Intelligent Transportation System) to provide its citizens with an efficient flow of traffic even on the city's busiest streets. This is accomplished through a combination of traffic control software, cameras, dynamic message boards, Bluetooth traffic monitoring devices, and 40 miles of fiber optic cable to ensure that everything is connected. Furthermore, the city also uses Emergency Vehicle Preemption as an additional benefit to this system.
This allows for big emergency vehicles to be provided priority at traffic signals and to reduce response times. Thanks to Jacksonville's Traffic Signal Technicians, the system is given regular maintenance to ensure it always performs at its best. The TOC (Traffic Operations Center) operates from the Center for Public Safety to act as a hub for the system. It allows staff to monitor traffic in real-time and allows for spot changes to adapt to various traffic issues.
Public Transportation
The options for public transportation in Jacksonville consist of Jacksonville Transit, a bus system that covers most of the city's urban area, but don't expect to get a lift out into the suburbs. The gaps in the transport system are covered by taxi services.
The city currently operates 16 buses which will grow to 18, with an average of five buses regularly on the road. There are three routes available in the city:
Orange: This route has stops at the Onslow County Health Department
Green: This bus stops at the mall.
Purple: The Purple route has a stop at Onslow Community Outreach.
Marines can travel to and from the base via the scarlet express route, which has stops along the gold express route, and Courthouse Bay. Jacksonville's bus fare is $1.25 for adults, while children between ages 6 to 18 and seniors older than 65 have a reduced rate of $0.60.
Furthermore, the Albert J. Ellis Airport is a public-use airport that operates in Onslow County. Located in Richlands, it is the closest airport to Jacksonville and Marine Corps Base Camp Lejeune. It has three gates and a single runway, used by general aviation, two commercial airlines — American Eagle and Delta Connection — and the military.
Golf
Despite being a smaller city, Jacksonville has plenty of golf courses and clubs to offer. For instance, the Bear Trail Golf Club is a relatively new course, having only opened in 2007. This championship course has many risk-reward opportunities which appeal to both low and high handicappers. Many challenges include water hazards as well as strategically placed bunkers. However, the hazards are balanced by gently rolling fairways that offer little room for error.
Another option for golf games is Fletcher's Landing Golf Course At Swingin' Things. This 9-hole course opened in 2001 and was designed by John Fletcher. Measuring 2,808 yards from end to end, it has a 70 USGA rating and a slope rating of 113.
Water Sports
Jacksonville has plenty of water sports that you can enjoy, with the New River featuring some of the best fishing and paddling that North Carolina has to offer. Its slow current makes it an ideal area for canoers and kayakers of any level. There are also various public water access areas throughout the city, with Jacksonville Landing in the downtown area. It has three boat launches along with a beach area where you can launch your kayaks and canoes.
You'll also find a great fishing pier at the Landing if you want to experience the river without getting wet. The Riverwalk Marina is another excellent place to start on your canoe or kayak. Paddle NC offers visitors a guided tour at Hammocks Beach State Park. They offer stand paddleboard or kayak tours of immaculate waterways blooming with life. There's no need to bring your gear since Paddle NC offers high-quality equipment for rent.
Dog Friendly
If you're concerned about bringing your pup to Jacksonville, there's no reason to be. The city is home to various dog-friendly restaurants, shops, parks, and other establishments so you can be sure that your fur baby will fit right in.
Old Chicago
This restaurant offers an outdoor bar and a seating section where you can order food and drinks without having to worry about your pet being unattended. Its menu consists of traditional food you'd find at bars such as burgers, wings, calzones, and pizza. They accept any sized dogs and are a great place to go on a dog date, provided that they are all well-behaved and won't make a mess. If you bring your pup's water bowl, the friendly staff here will gladly provide him/her with water.
Camp LeJeune Rails-to-Trails
One of the 1600 rail trails under the Rails-to-Trails Conservancy — a nonprofit organization working to create networks of trails nationwide — the Camp LeJeune Rails-to-Trails used to be an unused railroad. Today, it's a great place to walk your dog in Jacksonville. Be sure to bring drinks for you and your pet while exploring its long and winding path to ensure you're both hydrated.
Attractions
The city has plenty of attractions and places for sightseeing, but be sure to include these fascinating places on your bucket list to see the best of what Jacksonville has to offer.
Lynnwood Park Zoo
Most days the weather is perfect for visiting the Lynnwood Park Zoo, so pack your car and bring the whole family over to see a collection of wildlife and exhibits on display. There are various things to see and places to explore here, and the kids are sure to learn something new about various species of animals. You can also get guided tours around the zoo.
Lejeune Memorial Garden
Military members, residents, and visitors can head over to Lejeune Memorial Garden to pay their respects to the nation's heroes who've sacrificed their lives in exchange for our freedom. You can also enjoy the beautiful gardens dedicated to their memory. The memorial garden also serves as the home to the 9/11 Memorial Beam from the World Trade Center, Onslow Vietnam Veterans Memorial, Beirut Memorial, and Montford Point Marine Memorial.
Pelletier House
The historic Pelletier House was built sometime around 1850 by merchant Rufus Ferrans Pelletier. It is the only remaining antebellum home and the oldest house in Jacksonville. The fascinating history of this home along with its owners is regularly told during house tours which open upon request.
Shopping
Jacksonville has tons of options when it comes to shopping, which means it's convenient to roam and browse around. Many big-name stores are also included throughout the city, and the Jacksonville Mall is right along Western Boulevard, where the best dining and shopping choices can be found.
Jacksonville Mall
As the city's premier shopping destination, you can expect it to have plenty of amenities such as military discounts (with valid ID), a children's play area, an AMC Theatre, and more. Inside, you can shop 'til you drop at all the leading stores, no matter what you're looking for. Take your pick from jewelry, fashion apparel, electronics, cosmetics, toys, home decor, and everything else in between. The mall has a selection of more than 60 popular retailers such as:
Victoria's Secret
American Eagle Outfitters
Bath & Body Works
Hibbett Sports
Forever 21
Foot Locker
And more!
Other shopping options in Jacksonville can be found on Marine Boulevard where you'll find a collection of many locally-owned stores. Moreover, you can't miss the specialized shops downtown such as Gallery Bicycles or the Organic Market on New Bridge Street.
Art and Culture
Since 1564, Jacksonville has been a melting pot for races and cultures, and the city is proud of its heritage. Once you settle in Jacksonville, you'll quickly see that its community is deeply rooted in art and culture. With plenty of stand-out museums, performing arts theatres, boutique galleries, and a blend of exhibitions, live music, and festivals, it's the perfect place for celebrating art in all its forms.
Some of the most popular events in Jacksonville include the Jacksonville Jazz Festival, Jacksonville Symphony concerts, and the Art in Public Spaces Program. There are also various craft markets, street fairs, and thought-provoking museums, some of which are the most visited in the Southeast. This eclectic mix of modern Florida flair combined with old southern charm ranks Jacksonville as one of the best art cities in the state.
If you want to soak up a different kind of culture, look no further than a nice, warm meal. When you're on the lookout for comfort food like Grandma makes, make your way over to Southern Harvest Soul Food and try their sweet potato bread. For all-day breakfast, The Kettle Diner is the best way to go, and they also serve fried shrimp fresh off the boat on Fridays. But if you're looking for the place where locals go, then Angie's will keep you satisfied with buttermilk biscuits, grits, strong coffee, and fat links of sausage.
Sports and Sports Teams
If you enjoy an active lifestyle, Jacksonville's a great place to be. The Jacksonville Commons Recreation Complex serves as the arena for various sporting events and tournaments every year. These events include the annual Pickleball Tournament in March, the Jacksonville Basketball Tournaments and Jamboree Softball every May, and the Annual Disc Golf Classic in November. Working behind the scenes is the Jacksonville-Onslow Sports Commission which works continuously to bring participants and audiences together for quality sporting events.
Runners also come to the city for professionally produced and unique races. One such example is the USAA Grand Prix Series — a year-long program of running events where the participants run along with active-duty Marines at Marine Corps Base Camp Lejeune. Many other races are held in support of our heroes, including Remembrance Run in October, the Marine Corp Half Marathon in September, and Running with the Law 5K in late July.
Education: Schools and Colleges
There are five colleges in Jacksonville, including four community colleges that offer two-year degrees. Onslow County also has 26,000 school-age children, and the Board of Education employs 1,200 faculty members spread over one alternative learning program, one early childhood development center, 20 elementary schools, eight middle schools, and seven high schools. Parents can also look into the Coastal Carolina Community College for secondary education.
However, Franklin University is the top choice for online learners, adults who want to study while maintaining balance in their busy lives, and transfer students. Founded in 1902, Franklin University has served students by providing tailored solutions to fit their educational needs. This nonprofit university is regionally accredited by the HLC (Higher Learning Commission) and offers more than 50 various doctoral, master's, and bachelor's programs — all of which can be taken online.
Other higher education options include Miller-Motte Technical College and the University of Mount Olive.
Real Estate
Lucky for you, there are plenty of housing options in Jacksonville, especially since the market is buyer-friendly due to the high turnover of military residents. The median home price is just $155,400, which is quite affordable, considering its proximity to the ocean and beaches. However, the median list price in Jacksonville was $200,700 after it increased by 12% between March and April.
Furthermore, the median list price per sq. ft. in the city is $115, compared to last month's price of $113. Because of constant population growth thanks to members of the military, these prices are estimated to only increase in the following months, so get in the game quickly before the opportunity closes.
Welcome to Jacksonville!
Now that you've decided to move to Jacksonville, you can expect to enjoy a coastal lifestyle, where you will enjoy copious amounts of inland water, a home near the beach, and many outdoor activities throughout the year. No matter where you choose to live, you'll always be surrounded by art, music, and culture. And because prices are so affordable here, you can shop, wine, and dine as much as you want.
With so much opportunity laid out for you, all you need to do now is grab it and take advantage of the great life that Jacksonville has to offer. However, because of rising housing prices, it's best to grab the opportunity sooner than later — you don't want Jacksonville to become full and permanently shut its doors on you! So, pack your bags and get that one-way ticket to your new home full of possibilities.