Moving to Greenville - Your EZ Guide to Everything Greenville, NC
Posted by Preston Guyton on Wednesday, April 14, 2021 at 5:38 AM
By Preston Guyton / April 14, 2021
Comment
Moving To Greenville: Your Guide To Living in Greenville, NC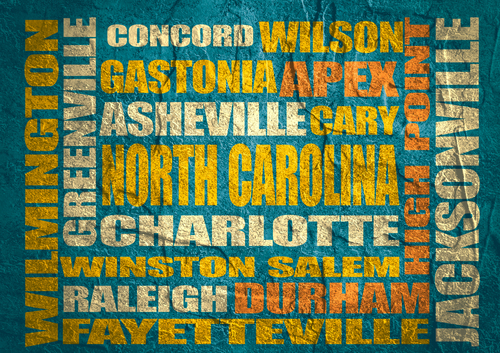 Eastern North Carolina is home to one of the country's hidden gems, more commonly known as Greenville. This vibrant town is widely recognized as a thriving economic, cultural, medical, and educational hub in the state. In Greenville, you're constantly surrounded by world-class events and venues, including the renowned East Carolina University and the Greenville Convention Center.
This town has so much to offer, including live music, vibrant art, and an exploding culinary scene in the Dickinson Avenue and Uptown Greenville Districts. Wherever you may be in Greenville-Pitt County, you can be sure that you'll be in good company.
Cost of Living and Population Growth
Greenville is the most populous city in Pitt County, North Carolina; it also serves as the county seat and is the 11th most populous city in the state. Greenville is known as the entertainment, health, educational, and education hub of North Carolina's Coastal and Tidewater Plain. During the 2019 United States census, the city's official population was estimated at 93,400 residents, with the Greenville Metropolitan Area having as many as 117,798 people. This makes the Greenville area one of the most densely packed municipalities in North Carolina.
The city of Greenville may have more of a small college town vibe, but it's growing. There are always new places opening, and people have been moving in recently. It's the perfect place for those wanting to start a family, with great schools, affordable cost of living, and a safe area. If you're wondering just how affordable it is to live in Greenville, here's a table that includes all the expenses you can expect to pay for along with a comparison to North Carolina's average and the national average:
| | | | |
| --- | --- | --- | --- |
| COST OF LIVING | Greenville | North Carolina | USA |
| Overall | 83.2% | 90.6% | 100% |
| Grocery | 95.5% | 96.5% | 100% |
| Health | 118.8% | 107.5% | 100% |
| Housing | 54.5% | 81% | 100% |
| Median Home Cost | $125,900 | $187,300 | $231,200 |
| Utilities | 101.1% | 99.2% | 100% |
| Transportation | 75.4% | 83.9% | 100% |
| Miscellaneous | 102% | 96.2% | 100% |
Greenville's overall cost of living is 83.2%
Job Market
Jobs are quite abundant in Greenville, with full-time jobs being the most common openings. However, living in Greenville also gives you access to nearby cities for job opportunities, such as Rocky Mount, NC and Jacksonville, NC. The average salary in Greenville is around $55k a year, with an average hourly rate of $15.57.
Some of the most in-demand jobs in this city are Registered Nurse (RN), Certified Nurse Assistant (CNA), and Cashier, paying between $9.78 and $29.10 every year. The biggest companies that offer jobs in Greenville are East Carolina University (ECU), Thermo Fisher Scientific, Inc., Vidant Medical Group, Food Lion, and Dollar General.
Things To Do
Lucky for you, Pitt County and Greenville have plenty of activities and opportunities for you to fully appreciate the great outdoors. There are tons of places to walk, run, and bike, including the Greenville Greenway, along with other trails. Other places for activities include the following:
Tar River for paddling
Contentnea Creek for swimming
Bicycle Post Mountain Bike Trails for BMX events
River Park North and Pamlico-Tar River Water Trail for camping

Greenville Town Common for picnics

And more!
You can't expect a city to have such a vibrant range of activities during the day without matching that excitement during the evening. Fortunately, Greenville also shines bright at night, offering a big-city atmosphere with the small-town friendliness you know and love. With its walkable Dickinson Avenue and Uptown Greenville Districts, you can sip cocktails at rooftop bars, groove to live music at various venues, chill at the many craft breweries, and more. No matter how you spend your nights, you can be sure that Greenville has all the right options.
Because North Carolina is known as the "State of Southern Beer," it has more breweries per capita compared to any other southern state. Accordingly, Pitt County and Greenville are proud of their local craft breweries, with five to be exact. From light crushable lagers, creative sours, and full-bodied darks, you're sure to find a pint to tickle your tastebuds in these outdoor brew gardens and taprooms:
Duck-Rabbit Craft Brewery in Farmville
Pitt Street Brewing Company in Greenville
Uptown Brewing Company in Greenville
Local Oak Brewing Company in Winterville
Nauti Dog Brewing Company in Winterville
The nightlife in Greenville is unlike any other, where you can spend hours of good times and entertainment with friends. Weekly food trucks and local bands are always present for pub runs, trivia nights, art shows, and many other events.
Climate
Because Greenville is located in the Mid-Atlantic Inner Coastal Plains, the city has a humid and subtropical climate and as such, it experiences all four seasons. Because of the mild temperatures that Greenville enjoys, the Inner Banks of Eastern North Carolina makes for a perfect location to have fun and enjoy outdoor activities any time throughout the year. Here's a breakdown of all the weather and temperature essentials for living in Greenville:
Temperatures:

Winter: An average of 54.5F High and 39.1F Low.
Spring: An average of 72.5F High and 49.1F Low.
Summer: An average of 88.5F High and 68.9F Low.
Fall: An average of 73.9F 88.5F High and 51.7F Low.

Rainfall: The average amount of rainfall in Greenville is 44.56 inches per year
Snowfall: The average amount of snowfall in Greenville 2.9 inches per year
Traffic
Unfortunately, the road is closed on SR-1552 East of Greenville as a result of bridge replacement in Pitt County. As a result, residents will need to take a detour by using Sheppard Mill Rd (SR1550) to Beargrass Rd (SR1551). Northbound traffic can also use Sheppard Mill Rd (SR1550) to reach Tucker Bullock Rd (SR 1552).
On the other hand, Southbound Traffic can use Tucker Bullock Rd (SR 1552) to reach Beargrass Rd (SR 1551) or Sheppard Mill Rd (SR 1550). These detours came into effect on January 18, 2021, and will terminate on October 2, 2021.
While traffic isn't too big of a problem in Greenville yet, crashes have been a prominent problem in its streets, prompting the city to take on a collaborative approach to decrease the number of car crashes. A 2016 report by the North Carolina Department of Motor Vehicles ranked Greenville at the top of the list for the highest volume of crashes in cities with a population of 10,000 or more. However, the recently established Traffic Safety Task Force is working to lessen these instances and help create a safer environment for drivers.
Public Transportation
Greenville provides residents with a moderate amount of transportation options. However, it's still necessary to have your car to navigate through the city and reach some destinations that aren't easily accessible through public transportation. Here are the various modes of transportation you can use while living in Greenville:
Greenville Area Transit (GREAT) System: Owned and operated by the City of Greenville, the GREAT system serves at the Transit Division of the Public Works Department. The GREAT Bus Service works from Mondays through Fridays, from 6:25 AM until 7:00 PM, and from 9:25 AM until 6:00 PM on Saturdays.
Amtrak Shuttle: You can find this curbside bus stop in Uptown Greenville at the Greenville Area Transit Transfer Center. The Amtrak Throughway Bus Shuttle makes its way from Greenville to the Wilson, NC (WLN) AMTRAK Train Station.

Greyhound Bus Stop
Pitt-Greenville Airport (PGV): The PGV is made up of two runways, covering almost 1,000 acres, and is serviced through Charlotte by US Airways Express. You'll find various convenient services at PGV, including free WiFi, convenient parking, complimentary meeting facilities, several onsite rental car agencies, a comfortable boarding lounge, vending and concessions area, and more. Also, the PGV services many private customers.
Golf
Home to many highly-respected and well-maintained public and private golf courses, Greenville-Pitt County is a match made in heaven for lovers of golf. From novice to advanced skill levels, these courses can be found throughout the county and are suitable for those who aren't just looking to play, but for individuals who want to be challenged.
Offering picturesque views of Eastern NC, golfing in Greenville is perfect for hosting tournaments or simply playing rounds with your friends. Some of the best courses in the Greenville area are the Bradford Creek Public Golf Course and the Ayden Golf & Country Club.
Water Sports
You can be sure that Greenville-Pitt County is an active destination, where you can get your blood pumping with a wide range of water sports. Choose from various wet and wild adventures offered by the following outdoor centers:
Rum Runner Dive Shop: This professional center for underwater recreation offers excellent scuba training where you can take scuba lessons in groups or as individuals. It also offers a selection of youth programs such as the Pitt County Youth Scuba Club, NOAA's Ocean Guardian Youth Program, and Scuba Explorers. Apart from their training opportunities, they also offer professional gear service and have an extensive collection of quality equipment.

Knee Deep Adventures: Providing standup paddleboard (SUP), kayak, camping gear rentals, and tents for you to enjoy and explore the Tar River in Greenville, NC, Knee Deep Adventures is the place to be for fun and adventure.

River Park North: This beautiful area is made up of 1.2 miles of water along the Tar River and 324 acres of land for all your hiking, camping, fishing, and other water activities. Here, you'll also find the Walter L. Stasavich Science and Nature Center, where kids can learn about science and nature in Eastern NC. It offers various exhibits such as live snakes, a turtle touch tank, a 10,000-gallon freshwater aquarium, and more.
Dog Friendly
With so much nature and greenery around Greenville, it's no surprise that this city is dog-friendly. You can have many wonderful memories made and adventures together with your canine family members, so be sure to visit these great places:
Residence Inn Greenville: Minutes away from Greenville VA Medical Center and Vidant Medical Center, this hotel is also close to East Carolina University and Dowdy-Ficklen Stadium. With 97 air-conditioned rooms, complete with full-sized refrigerators/freezers and stovetops in their kitchens, it's easy to feel at home. This hotel accepts two pets of any size, for an additional $100 during your stay. While both cats and dogs are welcome, they must be placed inside their crates when left unattended in the room.

Sup Dogs: With a selection of over 20 all-beef hot dogs, various chicken sandwiches, hand-packed burgers, and boneless wings, this food joint has everything you and your pup could ask for. As long as your dog is leashed and behaves, he/she is welcome to stay at the outdoor patio tables.

Barking Buddies: At Barking Buddies, you get a full-service doggy daycare & boarding facility along with convenient hours when you need someone to care for your pup on short notice. The friendly and professional staff here provide supervised playgroups, nail trims, bathing, cage-free daycare, and more.
Attractions
There are plenty of attractions in Greenville, where you can enjoy family-friendly experiences at local farms and creameries. You can also dance and take part in many live music concerts and festivals, or you can take classes at art museums and galleries. No matter what experience you're looking for, Greenville has the right place for you.
Atomic Laser Dome: Whether you're hosting a birthday party, a corporate event, or a team gathering, the Atomic Laser Dome is a great place to be in. Here, you can enjoy fun activities with the whole family or gang. Some of the facilities here include a laser maze, laser tag, arcade, slides, inflatables, and a snack bar.

Festival of Trees: Presented by the Family Support Network of Eastern North Carolina, the annual Festival of Trees features almost 100 beautifully decorated trees. Provided by individuals, local businesses, and civic groups, the trees are put on display at the Greenville Convention Center. Inside, you'll find a winter wonderland where kids can get the chance for Storytime with Santa.

Magnolia Arts Center: Through the Magnolia Arts Center, residents of Greenville have the opportunity to express their creativity. At the same time, those who participate in wonderful performances throughout the year can build and strengthen the community.
Shopping
Although considered a small college town, Greenville is a hub for shopping in the area. You can find everything here from malls, big-box stores, grocery stores, and staple retailers, to one-of-a-kind antique shops, carefully curated boutiques, and more! Because of this, Greenville attracts people from all over the region to shop for groceries, clothing, shoes, and home and office goods.
Greenville Mall: As the retail center for some of North Carolina's largest cities, along with the state's third-largest university, this mall offers an exciting mix of retailers. And because it's the primary shopping destination for the city, it has a wide variety of shops, including:
Victoria's Secret
Bath & Body Works/White Barn
Dunham's Sports

American Eagle Outfitters
JCPenney
Torrid

Foot Locker
And more!
Bradshaw's Department Store: You'll find women's clothing, accessories, and more at Bradshaw's Department Store.
Closet Consignment: Located at Washington Street, there are unique finds for women and children to be discovered at Closet Consignment.
Art and Culture
Greenville is the arts and culture hub of Eastern NC, with its established and growing music and arts scene bringing people together for exhibits and events throughout the year. With plenty of DIY live music festivals, art galleries and museums, and live music and performing arts venues, there's never a shortage of art in this vibrant city that's full of life. Here are just a few places where you can get your daily dose of culture and art:
Emerge Gallery and Art Center: The Emerge Gallery and Art Center is the home of the Pitt County Arts Council, a non-profit arts organization working to enhance the quality of living in Pitt County. The council can achieve this by educating through the arts, promoting artists and arts organizations, and making art accessible to the community. The art center itself offers various workshops and classes for adults and youths in metal design/jewelry, pottery, drawing, painting, and more.

Greenville Museum of Art: With exhibits that feature a collection of 9th and 20th Century American arts, along with traveling exhibits from local, regional, and national artists, the Greenville Museum of Art is a must-see. This museum also offers various art classes and workshops, and hosts events year-round to provide the community with a selection of art.
Greenville Town Common: If you're looking for a different take on art and culture, you'll certainly find it here at the Greenville Town Common, where a paradise for food lovers exists. Dining is a big thing here, where you'll surely find dozens of recognizable eateries, as well as local independent restaurants, breweries, cafes, and Eastern NC BBQ joints. Here are just a few of the best restaurants that this culinary center has to offer:
AJ McMurphy's
Angus Grill
Anchalee Thai Restaurant
Anita's Mexican Restaurant
Sports and Sports Teams
Because Greenville is such an active city, there are plenty of sports to try and participate in. Whether you play sand volleyball, basketball, baseball, football, soccer, lacrosse, or others, there's something for everyone here. Furthermore, the East Carolina Pirates represent East Carolina University in college football, and the team is a member of the American Athletic Conference. Having won nine bowl games and seven conference championships, there are plenty of reasons to cheer them on.
If you're on the lookout for places where you can play sports in Greenville, here are just a few options to get you started:
ECU's North Recreational Complex: The facilities here allow for sports such as cross-country, rugby, soccer, lacrosse, disc golf, and Ultimate Frisbee.
ECU Sports: Here, you can play various sports like baseball, football, basketball, soccer, softball,

volleyball, tennis, swimming, and track and field.

Stallings Stadium: This stadium specializes in baseball.
Education: Schools and Colleges
Greenville is known for its great schools and education system, which is why many families choose to build a home in this city. Here are just a few of the most well-known schools and universities in the area:
East Carolina University (ECU): This public research university calls Greenville, North Carolina its home and is the fourth-largest university in the state. Since its first operation on March 8, 1907, East Carolina grew from 43 acres to almost 1,600 acres today. Its facilities are located on six properties, namely the Main Campus, West Research Campus, Health Sciences Campus, the Millennial Research Innovation Campus in Greenville's warehouse district,

the Field Station for Coastal Studies in New Holland, North Carolina, and an overseas campus in Certaldo Alto, Italy.
Arendell Parrott Academy: For more than 50 years, Arendell Parrott Academy has provided education excellence in eastern North Carolina. Students are given an experienced and well-qualified faculty member, a challenging curriculum, a highly competitive athletic program, comprehensive fine arts offerings, and more.
Other great schools to consider in the Greenville area include The Oakwood School, D.H. Conley High, and Junius. H. Rose High.
Real Estate
When it comes to real estate and housing, no other area in the state is as affordable as Greenville. Consisting of five neighborhoods, there are plenty of affordable homes for sale, with a median listing home price of $198.9K. This provides a 9.3% increase year-after-year. Meanwhile, the median listing home price per sq. ft. is $113.00, and the median sold home price is around $171K, around $45,000 lower than the national average.
Moreover, there is a promising economic expansion in the Greenville real estate market. The job sector alone is enough to support both the supply and demand for more housing sectors. And while the unemployment rate in Greenville stands on par with the national average of 5.8%, there is an expected job growth rate that gets economists excited. With estimated job growth of around 2.4% over the next year, the economy of Greenville is growing at a more rapid rate compared to the U.S. economy.
Because of these improvements, along with the quality of life, the affordability of homes, and more, both individuals and families alike are moving to Greenville from various parts of the country.
Welcome to Greenville!
For such a small city, Greenville has so much to offer. With weather that lets you experience the four seasons, a thriving education and job sector, a bright and fun culture, along with more activities than you can think of, Greenville is just the hidden paradise you've been looking for.
Now that you know about everything that Greenville has to offer, be sure to grab the opportunity of owning your piece of paradise before prices skyrocket up. Take this chance and become part of a community that embraces art, festivities, and the outdoors. Now is the time to move to Greenville and make an investment that you're sure to appreciate for many years to come.