Moving to Boone - Your EZ Guide to Everything Boone, NC
Posted by Preston Guyton on Monday, April 5, 2021 at 7:44 PM
By Preston Guyton / April 5, 2021
Comment
Moving to Boone - Your Guide to Living in Boone, NC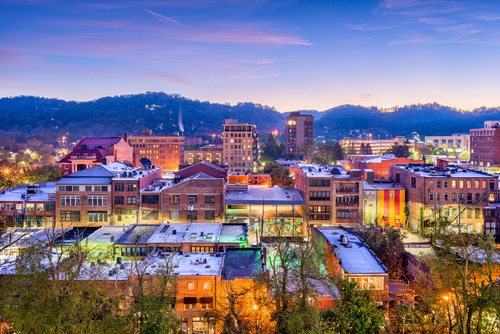 Have you considered moving to Boone, North Carolina? If you have, then you've come to the right place.
In this EZ Guide to Everything Boone, we give a complete breakdown of what you can expect while living in Boone. From the various things you can do and the best places to explore, you'll also find important statistics, essential information, and things that you need to know before making the big move. Read on below to find out more!
Cost of Living and Population Growth
Boone is a quaint town in the county seat of Watauga County, North Carolina. It's located in the Blue Ridge Mountains along North Carolina and serves as the home of the Appalachian State University. At the 2010 census, its population stood at 17,122, with 2019 estimates putting it closer to 19,667.
In general, the cost of living in Boone, NC, is significantly lower compared to the rest of the country. Below is a table that indicates the affordability of various costs compared to North Carolina and the United States in general. These estimates are based on a US average of 100 — an amount below that means the commodity is cheaper than the country's average. A score above that indicates that Boone is more expensive in comparison.
| | | | |
| --- | --- | --- | --- |
| Cost of Living | Boone | North Carolina | USA |
| Overall | 95.4 | 90.6 | 100 |
| Grocery | 99.7 | 96.5 | 100 |
| Health | 114.3 | 107.5 | 100 |
| Housing | 113 | 81 | 100 |
| Median Home Cost | $261,300 | $187,300 | $231,200 |
| Utilities | 92.2 | 99.2 | 100 |
| Transportation | 56.8 | 83.9 | 100 |
| Misc. | 96 | 96.2 | 100 |
Overall, Boone's cost of living is 95.4, making it lower than the total for the rest of the country, combined.
Job Market
Boone's economy currently employs 7.35k people. In terms of income, Boone has a median annual income of $19,574, with the town's huge student population factored in. While it is much less compared to the $61,937 median across the entire country, this is still a 12.3% annual growth compared to the median income of $17,424 in 2017.
Some of the largest employers in Boone are:
Retail Trade (1,283 people)
Accommodation & Food Services (1,587 people)
Educational Services (1,739 people)
Meanwhile, there are also high-paying industries that exceed the median number mentioned above such as:
Real Estate & Rental & Leasing (at $27,708)
Finance & Insurance (also at $27,708)
Construction (at $31,078)
Transportation, Warehousing, & Utilities (at $50,234)
Things To Do in Boone
Despite being a smaller and quieter town, Boone is a hip and happening place, with various activities to do and places to be no matter your age. One of the first places people visit is the Horton Hotel Rooftop Lounge, where you can enjoy your day taking in 360 degree views of the Appalachian State University, Howard's Knob, and downtown Boone — while enjoying a meal, beers, and wines.
Howard's Knob offers an elevation of 4,420 feet, giving you unparalleled views of Boone and everything in it. Located less than a mile from downtown Boone, this park also features picnic tables and shelters, many lookout points, and restrooms. It's also shaded during the warm summer days for your convenience. For a bit of an outdoor adventure, the Boone Greenway Trail is a local favorite for biking, walking, and general exploration. This paved and flat trail goes through the town, a few wooded areas, and over creeks where there are plenty of places for fishing, sharing a meal, and other fun activities.
Climate
One of the best things about Boone is that it gets all four seasons. However, many agree that Fall is when this town is at its finest, where people new to the area can see its stunning display of trees and foliage. It also gets a fair amount of snow and ice during winter — just enough so you'll want to get good tires for your car and quality clothing on the kids as they play outside.
The good news is, every time it snows and gets accumulated, it usually melts away fairly quickly. If you're unlucky, you might just encounter the harsh winds which are the biggest problem in terms of climate. In July, you can expect to see temperatures between 78.9ºF (high) to 58.1ºF (low), while in January, you'll experience highs of 41.6ºF and lows around 20.7ºF.
Traffic
While the traffic in Boone isn't the worst in the country, certain areas along with specific hours (such as rush hour) can become backed up by traffic lights causing further delay. However, it's not usually too heavy and will keep moving at a good pace. The Boone Police Department has recently asked for the public's assistance to eliminate the congestion that has developed on Blowing Rock Road.
Unfortunately, many of the popular coffee and eating establishments have the tendency to attract crowds, causing even more traffic around the area. As a result, everything comes to a stand-still on Blowing Rock Road due to patrons entering or leaving the drive-throughs. This may further lead to road rage accidents or crashes — and people are now asked to walk to the establishments to avoid such situations.
Public Transportation
Known affectionately as "the Heart of the High Country," this city is located around 110 miles west of Greensboro, 110 miles north of Charlotte, and 95 miles north of Asheville. Its nearest airports include the Piedmont Triad International (GSO), Charlotte-Douglas International (CLT), Asheville Regional (AVL), and Tri-Cities Regional (TRI). Bus services to Boone are conducted by Sunway Charters and take off from Greensboro or Charlotte. Additionally, shuttles from CLT to Boone make regular trips through the Hickory Hop.
If you prefer buses, the AppalCART (Appalachian Campus Area Rapid Transit) offers free public transport. As of 2013, it has made an estimated 1,712,873 passenger trips throughout Appalachian State University and Boone. The BATS (Boone Area Transit System) offers a reservation-based form of transportation to the residents of Boone County.
Golf
If you're into golf, you'll be happy to know that Boone has its own golf club located at 433 Fairway Dr, Boone, NC. The Boone Golf Club is home to the Appalachian State University Golf teams and is rated as one of the best public courses within the area. It was given 4.5 stars by Golf Digest and is 6,680 yards long. This club has facilities such as a cafe, pro shop, green and chipping area, and a practice range.
Boone is also surrounded by many golf courses just outside the city for you to choose from. These include the Mountain Glen Golf Course, a player-friendly, 18-hole course in Newland; Mountain Aire Golf Club, located in West Jefferson which bought the first public golf course to the area in 1952; and the Sugar Mountain Golf Course, which isn't your average golf course. This 64 par municipal course consists of 4,560 yards and features a resort hub, making it the perfect destination for public golfers.
Water Sports
Boone's temperate rainforests give it some of the best paddling in the country.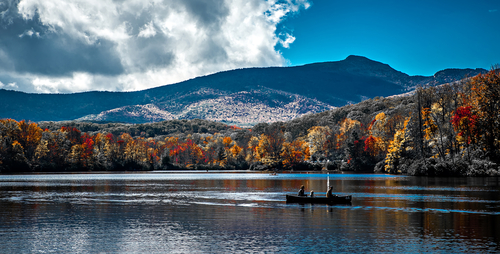 Fall and summer are the best times to come over and bring a kayak, canoe, tube, or raft in Boone. Local outfitters can offer you a range of activities, whether you're on your own or with family. Some of the exciting things you can do include kayaking or canoeing on the New River, which is open to pretty much everyone. If you're more easy-going, then you can also rent tubes to enjoy summer without any stress.
But, if you're a thrill-seeker who wants to kick things up a notch, try whitewater rafting on a variety of rivers that will provide you a blood-pumping adventure. The best time for whitewater sports in Boone is between spring and summer, but also keep in mind that the rapids are the best right after rainfall. Outfitters will offer river experiences for all skill levels; from gentle runs on moderate rapids to high-speed action for the brave and adventurous.
Dog Friendly
Boone has a reputation for being a dog-friendly town, and you'll find some of the best parks, restaurants, and attractions for your canine friends here. Some of the dog-friendly restaurants you'll find in Boone include:
Lost Province: This high-quality pub offers oven-baked pizzas and allows your fur babies to stay inside.
The Cardinal: Offers fantastic American road food.
Farm 2 Flame: Features delicious wood-fire street food.
Appalachian Mountain Brewery: Provides award-winning ciders and beers.
Coyote Kitchen: Serves vegan and vegetarian-friendly Southwest Caribbean Soulfood.
Booneshine Brewing Co: A brewery that serves a variety of bar food.
If you're looking for dog-friendly places to hike, Boone also has plenty of choices to offer such as:
Bass Lake Loop Trail: An easy one-mile loop trail.
Beacon Heights: This is an easier hike — one mile to and from the location that offers stunning views for you and your dogs.
Price Lake Loop Trail: A 2.2 mile loop that's relatively flat and provides a great leg stretcher for hikers of all levels.
Rough Ridge: This moderate to challenging 2.5 mile hike provides a breath-taking view for those who manage to walk out and back.
Boone Fork Trail: This is a moderate 5-mile loop perfect for high-energy dogs, where there are also ladders and boulders.
If you find yourself exhausted from the hike, you can stay at The Horton Hotel, which is conveniently located in downtown Boone. This boutique hotel allows you to take multiple dogs inside and will even welcome your pets with treats. It is a gorgeous hotel that sits pretty in the perfect location, which makes it easy to grab dinner, take the dogs out to the park, or visit shops at King Street.
Attractions
At the Hickory Ridge Museum, you can get transported back in time every July 1 during their Independence Day celebrations. Done in style, the museum reverts back into the style of the 1780s and '90s, where a special reading of the Declaration of Independence takes place. Be sure to mark your calendar on October 8, when the Boone Heritage Festival celebrates Appalachian heritage. During the festivities, there will be plenty of demonstrations for storytelling, quilt making, and musicians playing the banjo and dulcimer. This event is free and will also feature crafters, vendors, food, children's activities, and more.
The "Valle" (Valle Crucis) is only a 10 minute drive from Boone, where you can spend the day traveling back in time. This community was developed in the 1800s and was built around lush farmland and the Watauga River. It features a mountain shelter, little schoolhouse, general store, and a church, all of which can still be visited. You can also stop by The Ham Shoppe for some deli sandwiches and a homemade dessert. But, if you fancy yourself something cold, visit Dutch Creek Ice Cream, where you might find local musicians playing while you relax.
Shopping
If you love shopping, you're going to love Boone — there are literally dozens of locally-owned shops, all of which are unique in their own right. From antiques to clothing, pet products, and western wear, there's something here for everyone. You can also find just about anything at the Mast General Store. This historic shop has two locations; one in Boone and the other in Valle Crucis nearby.
Because there's a bit of everything in Boone, it's easy to go from a modern outlet to a century-old country store in one day. Keep in mind to check out a farmer's market to support locally-grown products. If you want to take a whole day just for shopping, you're sure to find cozy bookstores and coffee shops or even cutting-edge sports shops. No matter what you're looking for, your shopping day in Boone is sure to be memorable.
Art and Culture
Downtown Boone is a hip and happening place, and apart from the shopping scene, Boone also has a thriving art community. If you want to soak up art and culture, visit the Turchin Center for the Visual Arts, which is part of the Appalachian State University. Inside, you'll find seven art galleries, all of which have ever-changing works of art.
Also within the Appalachian State University is the Rosen Outdoor Sculpture Exhibition, where you can view 11 winning sculptures from the Rosen Outdoor Sculpture Competition and Exhibition. The sculptures change every May and are made to complement the 40 permanent sculptures inside campus.
No town is complete without delicious local food, which is another key element of Boone's appeal. Restaurants offer fine dining experiences coupled with barbeque, modern mountain game and cuisine, and family-style fares. There are also various places that showcase locally-grown cheese, wine, meat, and other kinds of produce.
Sports and Sports Teams
Right at Boone's doorstep are ski resorts that offer much more than just skiing — snow tubing, snowboarding, and ice skating are just some of the sports that locals can participate in at their fine resorts. During winter, you can go out to enjoy fishing, horseback riding, or you can even sign up for guided snowshoeing. Your level of expertise in sports doesn't matter — you're sure to find plenty of exciting things to do during winter in this town.
If you're a sports fan, you'll be proud to know that Boone has its own men's basketball team — The Appalachian State Mountaineers. This college basketball team represents Appalachian State University and is currently a Division I member of the NCAA (National Collegiate Athletic Association). They also play their home games at the George M. Holmes Convocation Center, so be sure to support them.
If you're more into football, the High Country Grizzlies are a professional indoor football team that started in 2017. They also play their home games at the George M. Holmes Convocation Center inside the Appalachian State University campus.
Education
As mentioned throughout this article, Boone is home to ASU (Appalachian State University) which holds 18,000 students. While the town feels mostly suburban, with various motels, malls, and fast-food restaurants, areas closer to ASU have more of a college-town vibe. Here, you'll find plenty of boutiques and organic food stores.
One of the most highly-rated public school districts located in Boone is the Watauga County School. With a total of 4,708 students in grades PK to K-12, it boasts a student-teacher ratio of 13 to 1. Other schools in Boone or near it include:
Parkway Elementary
Green Valley Elementary
Hardin Park Elementary
Two Rivers Community School
Real Estate
Located in Watauga County, Boone is a thriving city with a growing population and income. As a result, people are constantly moving in to experience the charms that the south has to offer. With a median house cost of around $261,300 and a median income of $19,574, it is still an affordable option compared to other areas such as Beech Mountain ($376,328) and Blowing Rock ($599,302).
As seen in the table at the start of the article, Boone has increased in value and will only continue to do so as more and more people decide to make the move to this town, where the old meets the new.
Overall, you can't deny that Boone is a great place to live, so if you want to uproot everything and start anew with your family, you'll find everything you need here. With plenty of interesting places to see and fun activities to do, there's nothing that bigger cities can give that this quaint town can't.