Where Are the Best Lunch Spots in Charleston, SC?
Posted by Brian Brady on Monday, July 13, 2020 at 7:04 AM
By Brian Brady / July 13, 2020
Comment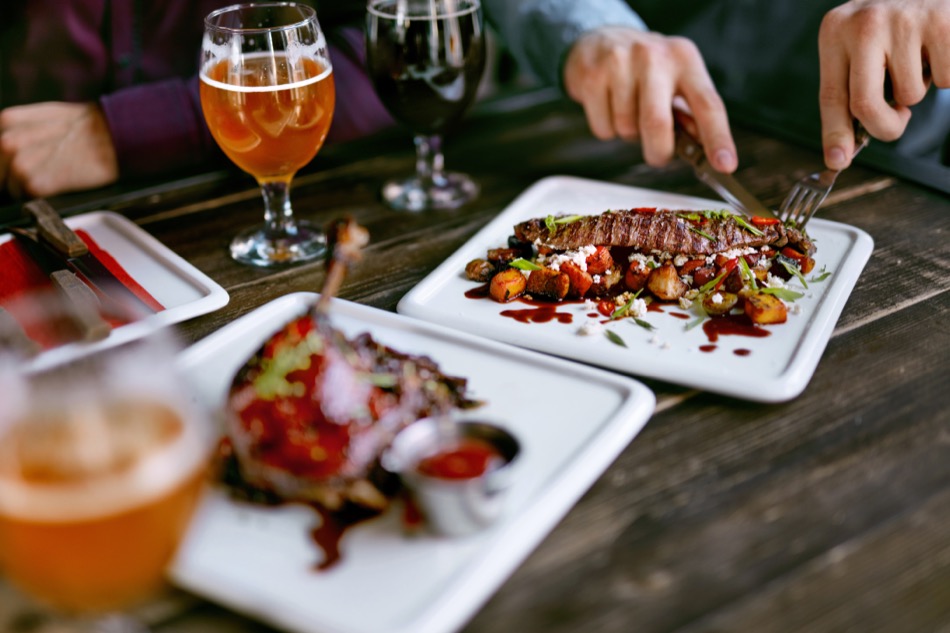 While it's said that breakfast is the most essential meal of the day, many would argue that the feast should happen at lunch for a midday restoration session. Those living or making the commute to Charleston, South Carolina, will find ample places to get a good meal, but those looking for the best lunch spots in the city will not want to miss these standout places.
167 Raw
Address: 167 Raw, 193 King St, Charleston, SC 29401
Get the very best seafood hailing from the Atlantic coast at 167 Raw, Charleston's best oyster bar and hangout for locals and visitors alike. The chic and low-key ambiance is generally quiet and subdued yet inviting. Cozy nook tables and traditional bar front stools elevate patrons to just the right place to indulge in lobster rolls, blackened swordfish, freshly shucked oysters, tuna delights and made-from-scratch key lime pie. The ceviche is arguably the best in town, and rumor has it that the shrimp tacos are an infusion for the palate not to be missed.
Butcher & Bee
Address: Butcher & Bee, 1085 Morrison Dr, Charleston, SC 29403
The Butcher & Bee began with a simple vision of freshly made upscale sandwiches crafted to create a balanced meal for lunch patrons. Today, they still whip out the most inventive sandwiches around with intriguing additions such as candied peanuts and picked okra. However, they also offer meats and food for delivery every Wednesday and caterers to those seeking local, sustainable fare. Patrons are invited to BYOB, which is a nice option for weekend late-night diners when Butcher & Bee stays open until 2 a.m.
Caviar & Bananas
Address: Caviar & Bananas, 51 George Street, Charleston, SC 29401
Craving something new and unique for lunch in Charleston? Check out Caviar & Bananas, which features a delightful café, coffee shop gourmet market and much more for those on the go. Infusing fresh, savory seasonings and local sustainable products, diners can choose from sandwiches, garden salads, pastas and delightful pastries. Open for breakfast, lunch and dinner daily, Caviar & Bananas also has a prepared lunch counter, a charcuterie and cheese bar, and a zone dedicated to boutique wines and craft beers.
Chez Nous
Address: Chez Nous, 6 Payne Court, Charleston, SC 29403
Outside the average lunch spots in Charleston awaits the beautiful Chez Nous restaurant in downtown. Housed in a gloriously restored 1835 antebellum home, Chez Nous has a unique ambiance during midday when light beams through the restored cathedral ceiling atop the handcrafted tables and chairs. In fact, there are only 16 seats in the house, and the menu is limited to two appetizers, two entrées and two dessert dishes daily.
The chefs take pride in providing classic fare from Northern Italy, Northern Spain and Southern France. Local ingredients ensure optimal flavor and freshness in popular dishes such as spicy Catalan seafood stew, braised veal and roasted lavender chicken. You might consider making a reservation, especially if planning to host an impressive lunch with clients.
Don't spend all day looking for the best places for lunch in Charleston, SC. These top spots offer scrumptious foods ranging from traditional lunch basics to refined gourmet dishes to please even the most refined palate.