Is West Virginia a Good State to Buy a House?
Posted by Preston Guyton on Friday, March 17, 2023 at 1:39:01 PM
By Preston Guyton / March 17, 2023
Comment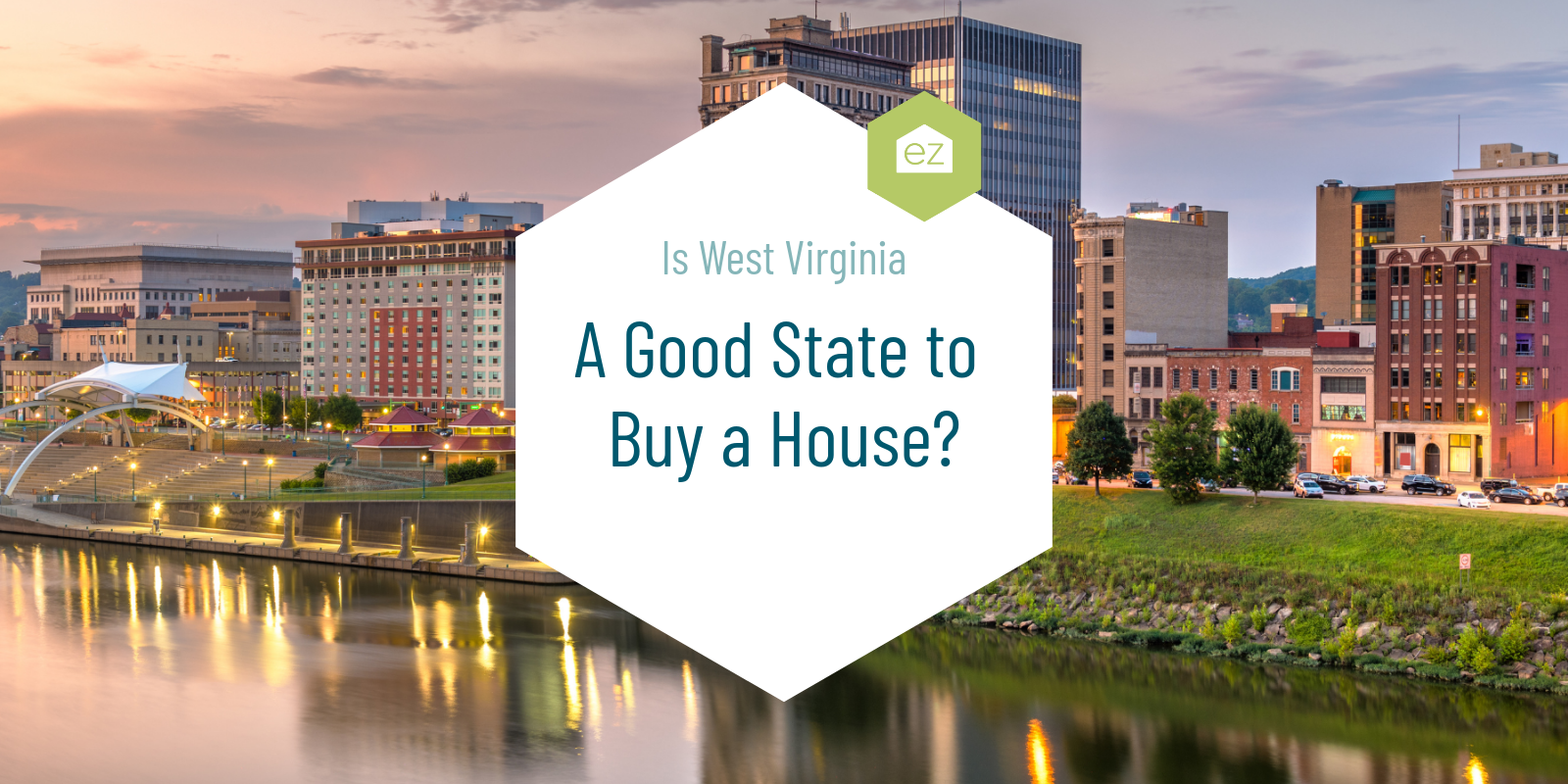 Is West Virginia a Good State to Buy a House?
Are you considering buying a house in West Virginia? If so, you've come to the right place. The Mountain State does have its advantages, but it's not ideal for everyone. Get an overview of what it's like to live in West Virginia and what you should consider before packing up and heading to the mountains.
A great cost of living
Let's begin with one of the state's primary advantages. West Virginia has one of the nation's lowest living costs, coming in as the ninth lowest for 2022. Sure, Alabama and Georgia were cheaper, but the state is more affordable than other states we think of as low-cost, like Tennessee and Louisiana.
Residents gain a total cost of living significantly lower than the national average - a hefty 20% under, to be exact! No single category in the Sperling Best Places Index exceeds 100, the national average benchmark. So you'll pay less for housing, groceries, and utilities. This makes West Virginia an attractive option for those looking for an affordable place to live.
The only parts of your budget you might spend more are transportation and healthcare, but that will largely depend on where you buy in West Virginia. Live in a more rural community, and you'll have to travel further to reach your daily essentials or access quality care.
So what do you need to make each year to live comfortably here? MIT Living Wage index reports a family of four with one adult working would need to bring home $57,712 after taxes. This family could expect to pay $9,856 for food, $9,986 for housing, and $15,012 for transportation each year, based on 2021 data.
The job market is a work in progress
The job market in West Virginia is growing, and the government is taking the initiative to attract new and diverse businesses to the state.
Although energy and coal remain fundamental elements to the economy, the government sees tourism as its top industry. It's relying on those natural resources to draw in big dollars from people seeking beautiful places to play on vacation.
Unfortunately, the US News and World Report ranked West Virginia 48th economically due to its unfavorable business environment. It has ample room to become more business-friendly, as it was in the dead-last position for this metric.
Nonetheless, its efforts to diversify must be working as economic growth over several years resulted in a rise to No. 39 in this metric.
Government, healthcare, mining, and manufacturing top the list of the largest industries in the state. Additionally, forest products add an impressive $3.2 billion to the West Virginia economy yearly, creating 30,000 jobs.
Incredibly affordable real estate market
Now let's talk about the real estate market. West Virginia is a great place for buyers to purchase property because of its affordability and potential for growth. Prices are low but steadily increasing, with recent reports showing a 6.4% year-over-year increase. The median home list price in West Virginia was $284,800 in January 2023, whereas the national average for existing homes was $359,000.
Like many markets, the number of homes sold in 2022 was down. In West Virginia, it dropped by 30%. Home spent a median of 69 days on the market.
Real estate is primarily rural for most of West Virginia. But, if small-town or city living appeals to you, the state also has you covered. The largest cities in the state based on population are:
Charleston: 49,055
Huntington: 46,925
Parkersburg: 29,910
Morgantown: 29,316
As you can see, even the "large cities" are relatively small. These are communities where you'll get to know your neighbors.
Low real estate taxes
Property taxes in West Virginia are some of the lowest, ranking at No. 40 nationally. The state's four defined property classes place owner-occupied residential real estate within Class II, so homes are taxed at 60% of their assessed value.
Each county and municipality sets its own millage rates, yet the legislature mandates they stay below a cap of 0.5 for the entire state, 28.6 for counties, 25 for communities, and 45.9 for school board districts. These rates equal $1 per every $100 of assessed value.
Is West Virginia tax-friendly?
West Virginia is situated in the middle of the rankings for overall tax burden, ranking at no. 17 according to WalletHub's evaluation. State income taxes will run from 3% - 6.5% depending on your income level. To determine where you fall within that spectrum and view applicable forms, check out the Tax Division of West Virginia.
Tax Foundation reports that the average sales tax collected in this state is 6.52%. The standard rate levied upon purchases is 6%, and local jurisdictions have the authority to increase it by up to 1%.
What are some key places to live in West Virginia?
West Virginia has more communities and neighborhoods than you'd think, but there is a strong emphasis on small-town-style communities. Even the state capitol metro is a large town or small city by most standards.
Charleston is the state capital. It is known for its historical sites, museums, and impressive architecture. It sits at the convergence of the scenic Kanawha and Elk Rivers. The government and local colleges add stability to the economy.
On the Ohio border where three rivers meet, Huntington is a large town with many beautiful parks. The family-friendly city includes an amusement park with over 30 rides, numerous restaurants, and shopping centers. Marshall University, one of the state's best, adds character to the town.
Riverfront Parkersburg also sits across the border from Ohio. It's an ideal place for outdoor enthusiasts as it's a jumping-off point for many river access points and recreational trails.
Morgantown, near the Pennsylvania border, has a lively downtown area that's packed with fun activities year-round, thanks to West Virginia University.
Advantages of living in West Virginia
West Virginia has its advantages: they go beyond low-cost living and good real estate options. It also offers natural beauty, outdoor activities, friendly people, and safe neighborhoods where you'll feel right at home.
The state is the only one fully inside the picturesque Appalachian Mountains, which are beautiful for their many rivers, forests, and streams. Hiking and biking trails abound, as do fly fishing spots perfect for a lazy weekend afternoon. Or, go high-adventure on the water. For the ultimate whitewater rafting experience, look no further than West Virginia's Gauley River and New River. These breathtaking rivers are among the most pristine in America!
Standing tall amongst its striking sandstone spires, Seneca Rocks has become a mecca for rock climbers from all across the country.
These wild outdoor spaces, like Kanawha National Forest and Monongahela National Forest, are practically out the door of West Virginia residents.
If you live in West Virginia, you'll also enjoy four distinct seasons, with fall arguably the most beautiful. Plus, given its elevation and low temperatures in winter months, West Virginia gets plenty of snow during the skiing season, making it an ideal destination for outdoor winter activities.
State citizens are proud of their heritage, and their sense of community is unrivaled. People here live close to each other and help one another out whenever possible- such as by lending a hand after natural disasters or sharing food from their own gardens.
Part of that heritage is the lively folk music scene that permeates the state. West Virginia is home to some of the most joyful bluegrass festivals. Summerville's Music in the Mountains may be the most well-known, but there are other music events in towns across the mountains.
Disadvantages of living in West Virginia
Despite the many advantages to living in West Virginia, there are some downsides that potential homebuyers should be aware of before committing.
The population is small. According to the Census data, West Virginia has been experiencing a significant population decrease in recent years; over 60,000 people have left since 2010. Experts link this to younger generations seeking job opportunities elsewhere and an aging population.
Paired with that low cost of living is another truth: the salaries are typically less than here. So sure, you may spend less on housing, but you're also bringing home less money.
Your job market and career advancement choices may be limited depending on where you live.
Healthcare access is also an issue due to a lack of resources, especially for those who live in remote areas. The state's public health system ranked last, and the system quality wasn't too much higher. The state has faced challenges recruiting nurses and physicians to serve in its facilities. One area the government is working on is Telehealth reform as a way to to increase medical access for more rural citizens.
Local education may lag behind other states, too; according to US News & World Report, West Virginia ranks 45th in overall education quality. PreK-12 placed no. 41, so it has made some strides to improve. The highest-ranked schools tend to center around the state's more populated areas, but a few rural districts are topping the state's best schools list.
West Virginia's rural location has its positives, but it means higher transportation costs due to the distance needed to travel between cities or towns. The mountains mean roads can't always go in a straight line, and the more off-highway you get, the slower and rougher the conditions can be. And public transportation likely doesn't exist if you live in a remote area. Residents who need a specialist for healthcare or want to attend a concert with a big-name artist may be traveling out of state.
The state is also struggling with an opioid addiction crisis. According to the US Department of Health and Human Services, West Virginia has one of the highest overdose rates in the country. Experts say part of the epidemic is the pervasive poverty in parts of the state, which is exacerbated by limited access to employment resources.
Buying a home in West Virginia
Overall, buying a house in West Virginia can be an excellent decision for those looking to live near nature and take advantage of low-cost living. But before you buy, weigh the advantages and disadvantages so you're fully prepared for what lies ahead. You may see your drive time increase or not have the robust dining choices you're used to. The schools may lack the rigor you expect or the state doesn't have the medical specialists you need.
By researching job markets, real estate taxes, living costs, and the state's available amenities, you'll know better if moving to West Virginia is right for you.