Is Installing a Deck a Smart Home Improvement?
Posted by Brian Brady on Tuesday, May 26, 2020 at 12:46 PM
By Brian Brady / May 26, 2020
Comment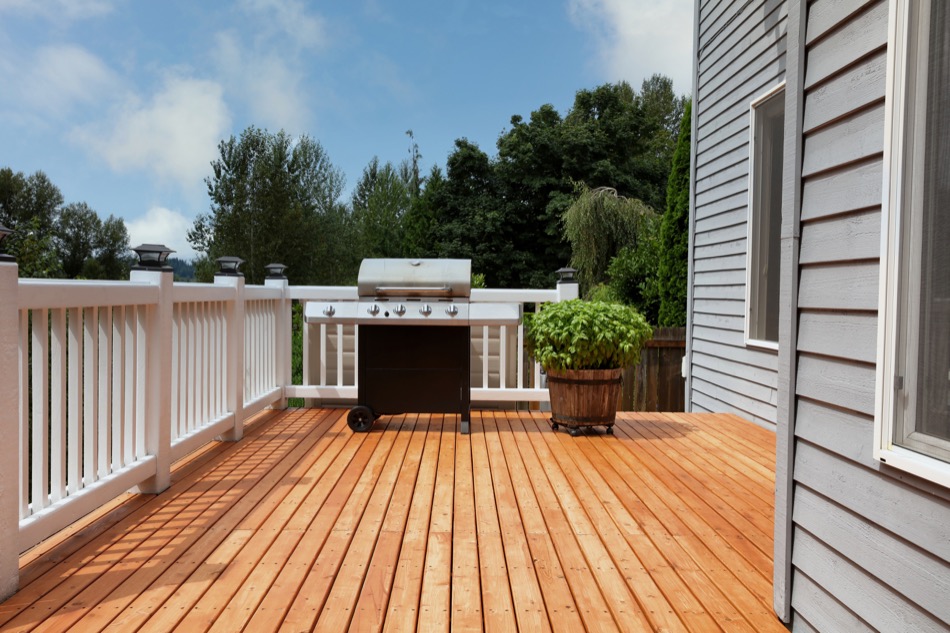 Current homeownership trends show that people want to maximize the space in their homes. For many homeowners, this includes making a living space in their yard, and installing a deck is a common way to achieve this goal. Deck installation is a moderate investment, which means people should be sure that they are making a wise choice. Here's how homeowners can determine if a deck will make a good home improvement for them.
1. Current Home Improvement Goals
The maintenance and improvement obligations of a homeowner tend to run in a cycle. If they own a property long enough, there is a high chance they will eventually repair or replace most elements of the structure, meaning people often have to prioritize what they want for comfort and convenience and what they need for practical use of the home. Installing a deck tends to be a good choice for homeowners who desire:
extra living space
more opportunities to enjoy the outdoor property
an update that changes the home's curb appeal
With professional installation, deck installation usually takes between a few days and two weeks. Given the need to dig into the ground, it is important to schedule this improvement during milder, dry weather.
2. Budget
As far as home improvement costs are concerned, decks come somewhere in the middle. They are not a huge investment, but homeowners may need to plan some months or a year in advance to pay for it. The price to install a deck runs about $10,000 on average. The total expense is based on a wide variety of factors, including:
size
materials, such as wood, wood composite, or synthetic
extra features, like built-in seating, a firepit, or outdoor kitchen
professional installation or a DIY project
Selecting premium upgrades, like exotic hardwoods, can give the deck a luxury look at a higher price. Homeowners who want to be able to use the deck year-round might need to consider something like a sunroom, although this significantly increases the cost.
3. ROI
Because there are usually at least a few items on a homeowner's improvement list, choosing one with a high return on investment is important. People need to pay attention to their home's resale value, even if they are not planning to sell the property anytime soon. Selecting improvements, like a new deck, that will increase value makes it easier to get the home ready for sale in the future.
An average deck has a typical ROI of 70-80 percent. The return may rise or fall depending on the total cost. Usually, paying more for a home improvement corresponds with a lower ROI for the upgrade, because buyers have a specific idea of what they are willing to pay for certain amenities in a home. They may not be willing to pay more for expensive materials or added features unless it is considered a necessity for the neighborhood.
4. Upkeep/Repair Obligations
The type of material used to build the deck can significantly affect how homeowners must maintain it. Many wood deck composites and synthetic materials are designed to be easy to clean and require no treatments to maintain color and condition. Solid wood options tend to look more authentic but demand periodic sanding, staining, or resealing.
Decks usually last 10-25 years, depending on the materials and upkeep. As a general rule, less-expensive options tend to break down more quickly. Some products are rated to last longer. This often presumes excellent care, moderate use, and mild weather.
There are many reasons a home owner might choose to install a deck, including convenience and greater use of the property. By considering these aspects, people can determine if now is the right time for deck installation.