Investigating Home Security Systems
Posted by Ashley Daniels on Friday, January 29, 2021 at 9:37 AM
By Ashley Daniels / January 29, 2021
Comment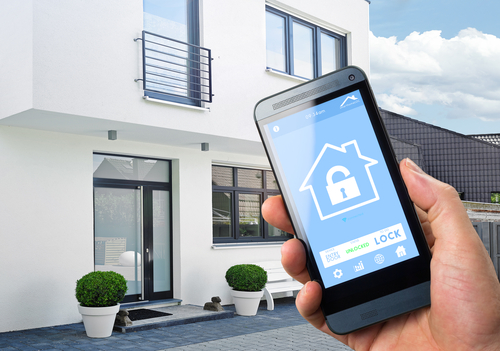 It's extremely vital for you, your family and your property to feel protected with a safety net over your home. More than 2 million burglaries are committed in the United States each year… It's not worth it to take a chance on your peace of mind.
What's the best security system for you? We'll inspect the essential benefits and disadvantages of the different species of systems on the market – and which installation would be best for you and your budget.
Local Alarms
This is the most basic type of alarm system, featuring simple, unmonitored sensors placed on doors and windows. The battery-powered sensors, which also may include motion detectors, are similar to those in the wired and wireless systems, but they're not connected to a control panel. When the circuit is broken, an alarm sounds directly from the sensor. The advantage to local alarms is the cost, which can be found in stores or online for under $100, and the easy installation. But, they don't add too much in your home's security level, so these alarms serve as a temporary solution.
Wired Systems
This common home security system is a popular one, with all parts connected to an alarm panel through wiring in the walls of the home. Components usually include wired sensors, motion detectors and security cameras. These systems normally are monitored and connected to emergency services. When someone trips the system, the alarm sounds; when a sensored door or window is open, a small beep sounds. Wired systems are a little more complicated than local alarms, so it will require professional installation, and boast more security. But, the disadvantage is, because they're wired, the installer will need to drill holes in your wall to power the system. That, and, if you eventually plan to move out of the home, the system is difficult to move because of the wires.
Wireless Systems
Wireless systems function similarly to wired systems, with the absence of wires, of course. All communication, such as when a sensor or motion detector is tripped, is through a wireless signal. And, if the system is monitored, when the alarm sounds, you and the authorities will be notified. (You can also add cameras to the system.) While more expensive than wired, wireless systems are easy to install – by a professional – and take with you when you move, plus they have a variety of add-on options, such as carbon monoxide detectors, fire alarms doorbell cameras, and an app. Disadvantages: higher expense and the batteries will need to be changed manually every couple of years. Overall, the benefits outweigh the drawbacks.
Monitored Systems
As we've already mentioned, some security systems are monitored, which means your home is connected to a person at the security company's call center for added security. This person will call you and the appropriate authorities when the alarm is triggered. All you, the homeowner, has to do, is engage the alarm panel when you leave the home or go to bed.
Unmonitored Systems
Whether wired or wireless, these systems are not connected to a call center. Instead, a loud siren/alarm is sounded when a sensor is tripped to scare away intruders. The monitoring, then, is up to you – usually via an app. Because of this, unmonitored systems are your most cost-effective security option.
Questions to Consider
When deciding on the best system for you, your home and your budget, ask yourself some of these questions: Do you want to install the system on your own to save money? Or do you want a professional to handle installation and make sure things are done the right way? What added features are available with the system, i.e., fire and carbon monoxide detectors, glass break sensors, panic buttons, additional motion detectors, doorbell cameras, and 24-hour video monitoring?
Which Security System is Best for You?
Every home, just as every system and company, is different. But here are some universal tips to think on:
If you own your own home (or if you are renting a house), a wireless security system is the easiest option, unless the home is already wired for a system by the previous homeowners.
For larger homes (and larger budgets), a wired, monitored system may be preferable to cover the larger area.
It's also a good idea to consider whether you plan to move in the near future. If you are only going to be living on the property for a couple of years, it makes more sense to use a wireless system.
Good luck! And be safe!