Dreamy and Creamy Goodness: Top Ice Cream Shops in Charleston, SC
Posted by Brian Brady on Friday, February 21, 2020 at 10:52 AM
By Brian Brady / February 21, 2020
Comment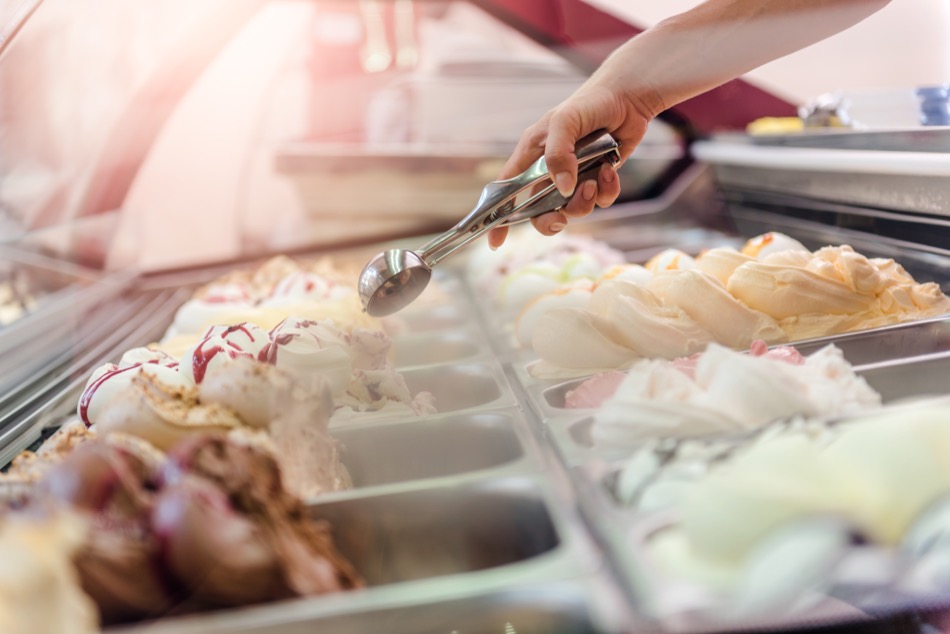 The seaside community of Charleston doesn't lack for places to get a great dessert, but getting a scoop of creamy heaven is a treat best left to the masters. Those looking for the best ice cream parlors in town will want to head to one of these locations that specialize in homemade, hand-churned delights that surpass all expectations.
Jeni's Splendid Ice Creams
Address: Jeni's Splendid Ice Creams, 501 King St Ste A, Charleston, SC
With only a handful of select cities currently featuring storefront Jeni's Splendid Ice Creams locations, Charleston is fortunate to have one in the Radcliffeborough neighborhood. These stores utilize locally sourced ingredients of the highest quality, which has earned Jeni's a place on local store shelves and a strong online customer presence. Stop by any day of the week to try out the splendid unlimited samples before ordering a customized dessert served with a smile.
Ye Old Fashioned Ice Cream & Sandwich Café
Address: Ye Old Fashioned Ice Cream & Sandwich Café, 6554 Rivers Ave, North Charleston, SC
When an ice cream shop has won as many awards over the years as Ye Old Fashioned Ice Cream & Sandwich Café, something remarkable must be going on behind the kitchen doors. The ice cream masters at this Charleston staple are busy churning up 30+ flavors of creamy fun and seasonal flavors daily alongside their amazing home-style menu options.
Don't miss the giant banana splits designed for sharing or a smooth milkshake or malt. For 12 years, the goodies here grace the 'best in city' lists amid multiple publications, so head down to their North Charleston or other locations to see what the fuss is all about.
Park Circle Creamery
Address: Park Circle Creamery, 1044 E Montague Ave, North Charleston, SC
"Ooh la la, can I have another scoop?" is all one can proclaim after a visit to the quaint in physical size, but big on taste Park Circle Creamery in Charleston. This neighborhood favorite ice cream parlor boasts at least 16 in-house flavors every day and promises to serve 'a spoonful of smile' with every bite. If creative flavors like blueberry cheesecake, peanut butter passion and maple bacon ice cream pique the curiosity, head to Park Circle Creamery and satisfy the urge.
Ben & Jerry's
Address: Ben & Jerry's, 96 N. Market St, Charleston, SC
Unless you live in a city with storefronts, a visit to Charleston may be your chance to try the famous Ben & Jerry's ice cream without buying a pint at the grocer. This downtown location offers ice cream cakes, flavors by the pint, cookie dough bites, hand-spun milkshakes and so much more—all in some of the most unique flavors on the planet!
This locally owned franchise store has an eager and knowledgeable staff ready to dole out favorites like Coffee, Coffee BuzzBuzzBuzz, Justice ReMix'd and New York Super Fudge Chunk topped to your liking. It's so darn good, there's a line at this location on weekend nights or after major events in the city center.
Belgian Gelato
Address: Belgian Gelato, 8 Vendue Range, Charleston, SC
While it's not a traditional Charleston ice cream parlor, Belgian Gelato is well worth mentioning on the best of the best creamy treats. Owned and operated by a daughter/father team from Belgium, the smooth gelato crossing the counter here is authentic in every aspect. Customer favorites lean towards the white chocolate praline, pistachio, apple pie and peanut butter gelato flavors.
Don't pass by one of these fine ice cream shops in Charleston without stopping in for a scoop of your favorite flavor.