How to Successfully Move Your Business to a New Location
Posted by Ashley Daniels on Friday, February 19, 2021 at 11:57 AM
By Ashley Daniels / February 19, 2021
Comment
If you're a business owner looking for a change of scenery, you know more than anyone that it will take a careful, detailed plan to make it a success. Through vigilant research and preparation, starting or relocating a business in a new town and community can be less stressful.
There are more than 30 million small businesses that make up the entrepreneurial landscape of the United States, so to stand out from the competition, it may require a relocation to propel you ahead and get closer to better economic resources and opportunities.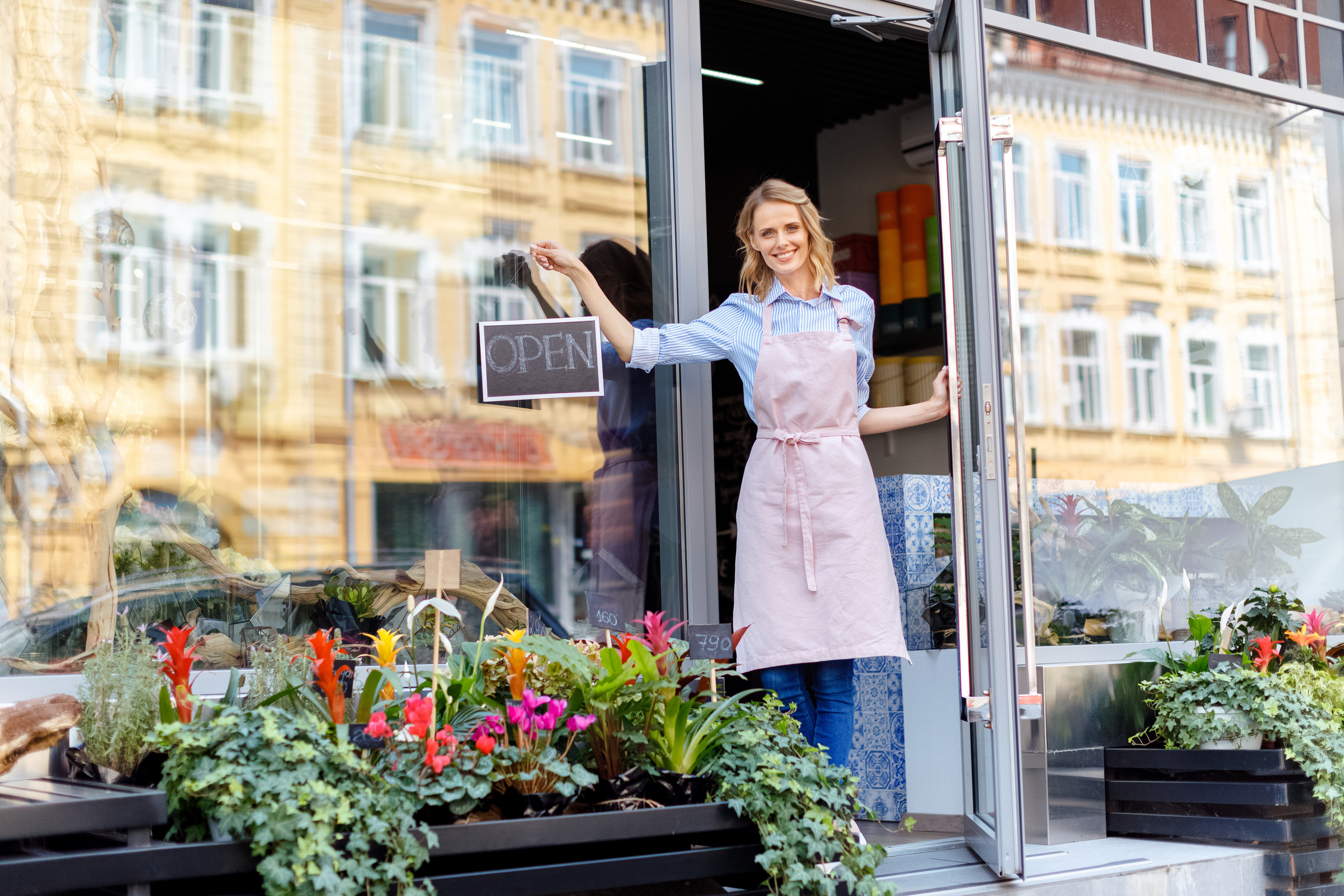 Here's how to take care of business:
Research the Area
Where should you go? That's an extremely valuable question to answer, and a good place to start. More questions you should answer: Does this new location have a need for your product or service? What's the local economy like? What's the competition like in your industry in that area? Will you be able to make a profit, given the new city's average rent (if not running the business out of your home), employee salaries and property taxes? Once you've done your research and narrowed down your top pick cities based on your answers, reach out to your choice city's local government officials (congressional reps, city council reps, mayor) to learn more about local laws, permits and jurisdictions and introduce yourself. This will strengthen your future connection to your new network, and prove your commitment to the future growth and success of your new community.
Research Small Business Resources
Take advantage of any economic development resources that are available in your new location to make your relocation as smooth as possible. They can share vital info about possible grants, internship possibilities, supply outlets and more. Your new local chamber of commerce is also a great resource to provide business support and ease your transition; become a member, network, and start solidifying relationships. It's even a good idea to become involved in a local chapter of a professional society or service organizations to show that you're vested in improving your new community.
Manage Your Data & Assets During the Move
As you draw closer to moving day, you'll want to make sure your data and records – both digital and hard copies – are managed, properly labeled and organized. With the increased reliance on the digital world, you'll want to get your data onto a cloud and perform backups so nothing is lost. However, added onto the convenience of digital data is the increased exposure to cybercrime, so protect your business data with some sort of network security via firewalls and anti-spyware. Remind your employees about the importance of staying off suspicious sites and using strong passwords when signing onto any business accounts.
Build Your Network
Not only will you want to build your own business network, but also network with other businesses in your new community. First impressions are everything – especially if you're the new kid in town. As part of your daily routine (grocery shopping, working out, dining out), talk to fellow entrepreneurs and residents about your business, ask about theirs, hand out your business card, coupon, or invite to your grand opening. Look for any upcoming business networking events in the area to make more business connections. And, online, join Facebook groups targeted to your line of business or your location, and connect with the business community via LinkedIn or Nextdoor.
Market Your Business
Your marketing strategy in your new community should focus on digital platforms, which is more sustainable and more affordable. Your digital marketing presence on social media is free, with options for paid advertising, which is a good starting point. With customers relying on the Internet and smartphones more than ever, it's critical to invest in developing and designing a sleek, user-friendly website. Another strategy to grow your online presence is to co-brand and partner with an established local business that's complementary to yours (Starbucks and Spotify do this) or local charities by tagging each other in posts.
Advertise on Local Platforms
Get the word out about your new business in town! Send out a press release to local media outlets, advertise in the local newspaper, phone directory, radio stations and school fundraising booklets. You could even sponsor weather or traffic reports on one of the local radio stations. Set up a booth at local festivals and create an opt-in email list by asking attendees if they want to be added to your mailing lists, or by asking customers who stop by your business.
Relocating or starting a new business in a new town can be stressful, but with careful planning and research before, during and after your move, you're heading in the right direction to build a successful business and lasting relationships within your new community.