How to Paint a Room: A Guide for Homeowners
Posted by Brian Brady on Thursday, July 30, 2020 at 7:11 AM
By Brian Brady / July 30, 2020
Comment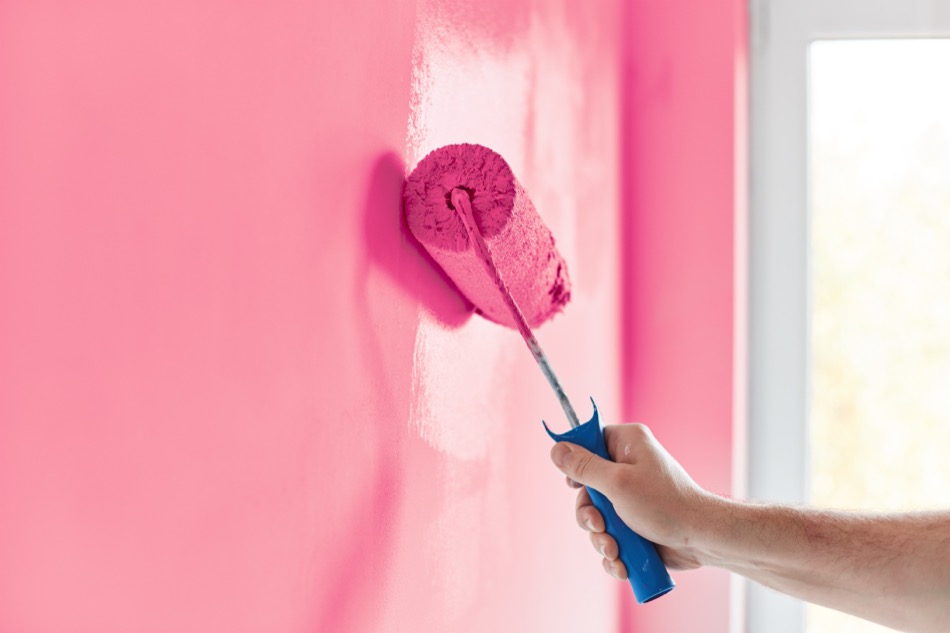 Painting a home's walls is one of the easiest ways to customize it. Whether it's bubblegum pink or a stylish neutral, every room takes on a new feeling when it gets a fresh coat of paint. However, hiring professional painters to do the job can add up quickly, especially if the entire home needs new paint. Because of this, many homeowners opt to do the job on their own. But where should homeowners start if they don't know how to paint walls? Here are some of the essential steps for painting that all homeowners should know before they pick up a paint brush.
Free the Room of Furniture
It's no secret that paint stains, so in order to protect everything in the room, the easiest thing to do is to take everything out of the room. While this may be possible with some furniture, bigger and bulkier items may be an obstacle. In the case of furniture items that can't be moved from the room, move them away from the walls and protect them with a cloth or plastic tarp. This will help ensure that even in the case that paint splashes, the furniture will remain clean. Homeowners can also remove their light switch and vent covers at this point to protect them from paint.
Clean the Walls
It can be tempting to dive into painting as soon as the room is free of clutter, but this is a mistake. Instead, homeowners need to take time to clean the walls before putting anything on them. Walls have a tendency to carry a lot of dirt, grime, and other impurities that can prevent the paint from sticking properly. To ensure that the paint stays where it's put, homeowners need to clean the walls. They can use a vacuum cleaner to do the first pass and get larger debris like cobwebs. After that, a simple wet cloth can remove anything that remains.
Line the Walls with Painter's Tape
Both amateur and professional painters alike get a lot of use out of painter's tape. Painter's tape is like masking tape, but it's specially formulated to prevent paint from seeping beneath it. The homeowner first places the tape on the wall, either just around the edges or they can create a design on the wall to paint over. Once they've painted the wall, they can remove the paint for clean edges that look like they were done by a professional. This tape is the easiest way to get crisp lines with minimal effort, and every painter should pick up a roll in preparation for their next painting project.
Paint Vertically, Not Horizontally
After cutting in, it's finally time to start using the paint rollers. One pitfall that many homeowners fall into when painting for the first time is that they try painting horizontally and end up with visible drips dried onto the wall. The way to prevent this is simply by moving the roller vertically. When the roller is moved up and down instead of side to side, it automatically catches any drips that form and evens them out, creating a smooth finish on the wall. Another way to help prevent drips is to ensure that the roller isn't completely saturated with paint. Always remember to remove the excess, as this will also help prevent dripping on the floor.
With the right guidance, painting a room is easy, even for a beginner. Keeping these tips in mind can help anyone give their home a new look with a fresh coat of paint.