Get Ready for Condo Financing Changes in 2022
Posted by Preston Guyton on Saturday, January 22, 2022 at 6:17 AM
By Preston Guyton / January 22, 2022
Comment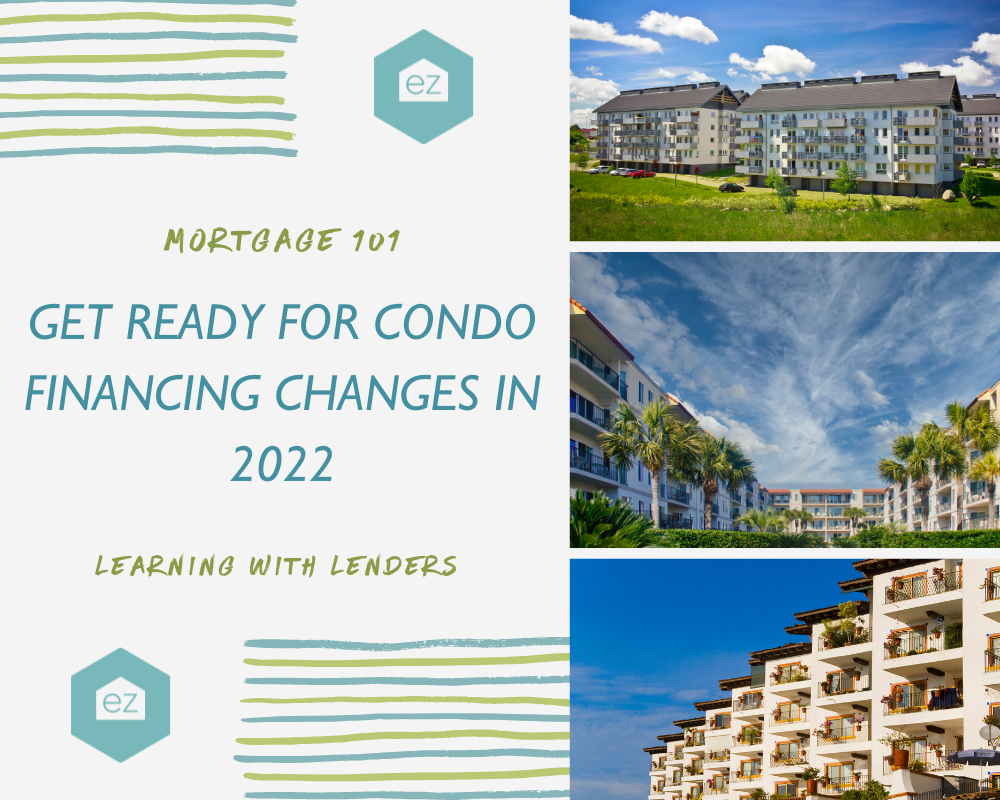 Get Ready for Condo Financing Changes in 2022
After the tragic Surfside condo collapse, every part of the condominium industry is reviewing, assessing, and updating. These reviews cover construction practices, permitting, and HOA management. Everything is geared around ensuring condos are safe, well managed, and desirable places to live for everyone.
The collapse caused lenders and insurers to ask if high-rise condos are a safe investment from an insurance perspective. Lenders are obligated to make sure their money is directed towards low-risk real estate investments. Champlain Towers South questions the risk of lending funds for condominium purchases.
Six months after the tragedy, Fannie Mae announced changes for condo financing. Its new requirements went into effect on January 1, 2022. How will these changes impact your condo purchase?
About condo financing changes
Fannie Mae's new guidelines relate to underwriting policies for condominium purchases. The organization will not purchase mortgages on condos with "significant deferred maintenance or in projects that have received a directive from a regulatory authority or inspection agency to make repairs due to unsafe conditions."
The mortgage lenders seeking to sell condo mortgages to Fannie Mae will need to verify and provide the company with engineering or inspection reports, certificates of occupancy, or other documentation on completed repairs that address the building's safety, soundness, structural integrity, or habitability.
No waivers will be granted for a reserve study in lieu of the 10% minimum of new projects. The guidelines also review current or special assessments and create a national list of "unavailable" condo projects showing which buildings don't meet eligibility.
All these changes began on January 1, 2022.
The impact of financing changes
In the past, mortgage lenders obtained a reserve study as part of the financing qualifications. A receive study is a long-term capital budget planning tool that analyzes the physical property's health and the HOA's finances.
A reserve study won't be accepted anymore. The condo building will have to keep 10% of its operating budget in the reserve fund. Any buildings or co-op units with significant deferred maintenance or unsafe conditions will be deemed ineligible.
Not meeting these conditions makes a condo ineligible for Fannie Mae to purchase from the loan originator. Mortgage lenders rely on Fannie Mae and its companion company, Freddie Mac, to buy mortgages to free up liquidity and initiate more loans. The new guidelines are expected to make major lenders shift their financing rules.
Some experts believe these changes will help correct a "pass the buck" mentality regarding condo maintenance and repairs. High price tags and assessments have caused owners to delay essential repair work. With an increasing number of aging properties, more buyers are likely to question the safety of older structures.
What does it mean for your condo purchase?
Fannie Mae purchases and guarantees mortgages through the secondary mortgage market. The government-sponsored enterprise provides liquidity in the mortgage market.
It sets strict criteria for the mortgages it purchases and guarantees. For a lender to do business with Fannie Mae and sell their mortgages, they must comply with the statement on lending.
With Fannie Mae changing its guidelines for purchasing condo and co-op mortgages, you can bet mortgage lenders will follow suit. Whatever rules Fannie Mae or Freddie Mac adopt, the mortgage lenders mirror to continue the practice of originating and selling loans.
As a condo buyer, it is your job to do due diligence on your purchase. Just as you get to review the HOA association budget, operational documents, and community rules, so do lenders get to review the documents to make sure the purchase minimizes their risk. Condo purchases typically take longer than buying a single-family home because of the due diligence period.
If the building you seek to buy into does not comply, your access to mortgage financing shrinks. It doesn't mean that you won't be able to find a lender for your condo purchase, but that you will have to seek special programs or alternative lending solutions.
What do the changes mean for condo owners?
Condominium regulation has varied widely from state to state. In South Carolina, there is no statutory guidance or a statutory requirement for a reserve study or to fund reserves. North Carolina does provide statutory guidance for reserve funds but does not have a statutory requirement to have a reserve fund.
The changes to condo financing will be felt in markets from coast to coast. It includes the condo complexes along the Grand Strand. If these buildings do not meet Fannie Mae's eligibility requirements, potential buyers will be restricted in their financing. If your building does not have 10% of its operating budget in the reserve fund and hasn't maintained the property, the buyer pool shrinks. As a condo seller, it makes it more challenging to find a buyer.
This leaves condo owners and HOA associations grappling with how they can finance repairs and raise money to meet the reserve fund requirements. More HOA associations will likely have to raise their dues or levy special assessments to bring the reserve fund into eligibility or cover critical repairs.
The pace of real estate sales is likely to change in the months ahead. Conforming loan limits are expected to change in 2022. Add additional financing changes, and it makes it more complicated to buyers seeking financing.
Buying your condo
Don't let Fannie Mae's changes deter you from purchasing a condo property. These temporary underwriting changes are all there to ensure the building is a safe and solid investment.
If you feel your condo purchase is still a good deal, even though the building is not eligible under Fannie Mae's new guidelines, you have alternative lending options to explore. Consult with a local real estate expert about buying a condo and the financing available to you.