Everything you Need to Know about VA Loans
Posted by Preston Guyton on Monday, August 24, 2020 at 5:30 AM
By Preston Guyton / August 24, 2020
Comment
If you're a veteran or an active member of the United States military, you are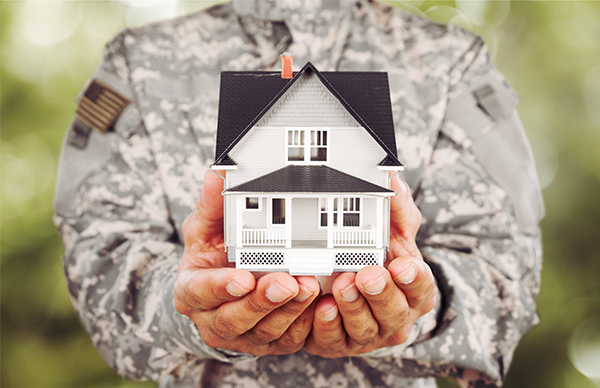 uniquely qualified to apply for a VA loan to finance your home purchase. These non-conventional loans are exclusively available to military personnel (and their widows or widowers) and come with some great benefits. Because they function differently than standard mortgages, VA loan requirements and applications can get a little confusing. Here's what you should know about using this type of loan to finance your home purchase.
Qualifying for a VA Loan
There are very specific VA loan requirements you must meet to obtain this kind of financing, even if you're in the military. If you're active duty, you automatically qualify. On the other hand, if you're a veteran, you must have been honorably discharged. You need to have at least 90 consecutive days of service behind you if you served in a war or at least 181 days of active service if you served in a time of peace.
All spouses of service members who were killed in active service are eligible for VA loans. If you're in the National Guard or Reserves, you will need to have served for at least six years.
To prove that you meet these qualifications, you'll need a Certificate of Eligibility. You can get one of these through your lender, by applying on the VA's website, or sending an application to the VA via mail.
The Benefits of a VA Loan
VA loans are partially backed by the United States Department of Veterans Affairs. The VA is not the one who issues the loans; they just insure them.
Because these loans are guaranteed by the U.S. government, they carry less risk for the lender. That means they are often quite easy for military personnel to obtain regardless of financial status. Although the VA has not set a credit score requirement on those who wish to obtain VA loans, individual lenders can still set a requirement. The most common requirement is a FICO score of at least 620.
One unique aspect of a VA loan is that you are not required to make a down payment. However, if you choose to go that route, you will probably be charged higher interest on your loan. Aside from that, there's usually greater flexibility and lower interest rates with VA loans compared to other types of mortgages.
One way they are more flexible is that you won't be penalized if you choose to pay off your loan early. If you file for bankruptcy or your home gets foreclosed on, this shouldn't damage your chances of getting a VA loan in the future. You also won't have to pay private mortgage insurance, which means your monthly payments are lower. Another benefit is that if the interest rates end up falling, you can usually refinance with ease.
Begin Your Loan Application Process with the Carolina Mortgage Team at Revolution Mortgage
Are you ready to apply for financing for your home? The
Carolina Mortgage Team at Revolution Mortgage
would love to be a part of the process! We are mortgage experts who will ensure you've weighed all your options and will get you on the path that's best for your unique situation. To get started, contact us today!