Charleston Dog Friendly Businesses
Posted by Brian Brady on Monday, January 20, 2020 at 8:57 AM
By Brian Brady / January 20, 2020
Comment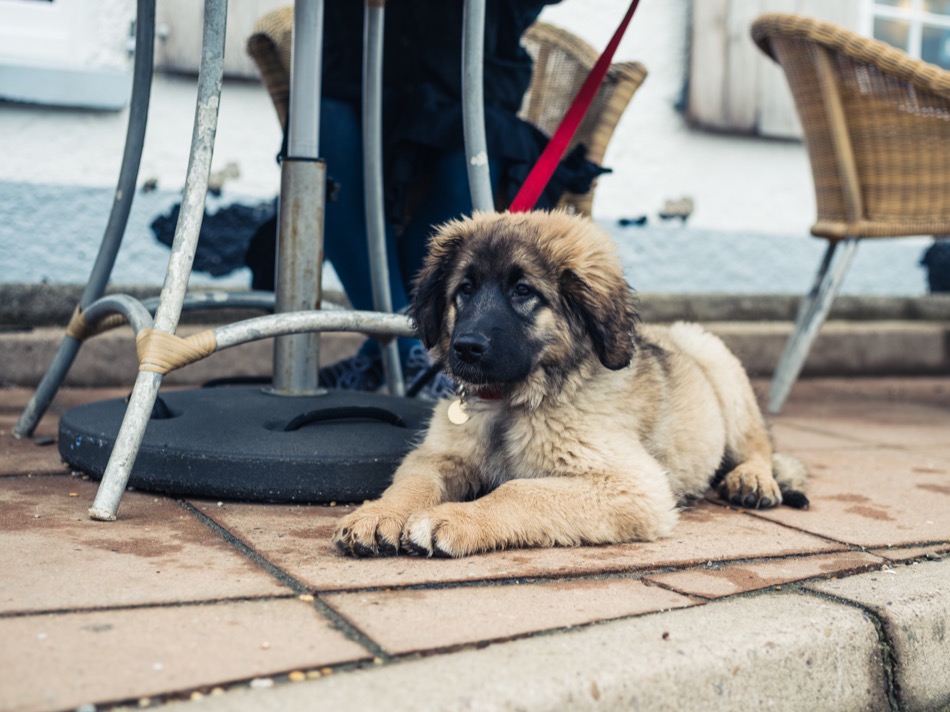 Pet parents today often want to do more than just take their dog for a daily walk or buy them a special chew toy to enjoy at home. They truly want to incorporate their pets into their daily lives, and they are always looking for pet-friendly businesses to frequent. Fortunately, there are many dog-friendly establishments in Charleston, South Carolina. From restaurants to grocery stores, there are lots of places where proud dog parents can bring their favorite furry friend.
These are the best dog-friendly businesses in Charleston:
Fuel Charleston
Address: Fuel Charleston, 211 Rutledge Ave, Charleston, SC 29403
One of the most popular dog-friendly restaurants in Charleston is Fuel, a locally owned establishment that is based out of a former gas station. Not only does it have a unique atmosphere, but diners also are invited to bring their furry pals along with them. They can sit on the patio, which is shaded and also has ceiling fans, and waiters will bring the pup a bowl of ice water to enjoy. The menu at this restaurant features Caribbean flavors, and those who frequent it say that when they go, it feels as if they are taking a trip to the islands.
Sugar Bakeshop
Address: Sugar Bakeshop, 59 1/2 Cannon St, Charleston, SC 29403
Sugar Bakeshop is a popular bakery located in downtown Charleston. Not only does this bake shop feature a variety of cupcakes, cakes and other pastries for its human customers, but it also has freshly baked treats for the dogs in the city as well. The only caveat is that dogs are not able to go inside the store, so those who are bringing their dogs along with them should make sure to go in pairs. This allows one person to go inside and place the order, and another to stay outside and keep the dog safe.
Queen Street Grocery
Address: Queen Street Grocery, 133 Queen St, Charleston, SC 29401
Queen Street Grocery is a corner store that has been operating in the city for nearly 100 years. Not only does this store offer a variety of goods, including fresh produce and groceries, but it also serves up food created from locally sourced ingredients. This dog-friendly establishment welcomes patrons with four legs, and it will even make up a bowl of scrambled eggs to feed those hungry pooches.
The Park Café
Address: The Park Café, 730 Rutledge Ave, Charleston, SC 29403
The Park Café is the perfect restaurant for dog parents to dine at in Charleston, because it is located just across the street from the city's dog park. It welcomes dogs on its patio, so those who have spent the day playing fetch at the park can head on over for a delicious meal to finish off the day. This farm-to-table restaurant features a seasonal menu throughout the year that is based off the availability of fresh, local ingredients.
The Charleston Pour House
Address: The Charleston Pour House, 1977 Maybank Hwy, Charleston, SC 29412
Those who want to enjoy a night of music and craft beer along with their dog will love The Charleston Pour House. This establishment is a favorite among locals, and is constantly inviting musicians from the region to perform. Anyone who brings their dog with them to listen to their favorite local band is invited to enjoy the show from the back patio, where the dogs can rest comfortably.
These are just a few of the dog-friendly restaurants and shops in Charleston. Both pet owners who live in the city and tourists who have brought their dogs with them on their vacations will find that they can almost always have their dog comfortably alongside them.