The Top 4 Dessert Restaurants in Myrtle Beach, SC
Posted by Brian Brady on Thursday, September 3, 2020 at 9:46 AM
By Brian Brady / September 3, 2020
Comment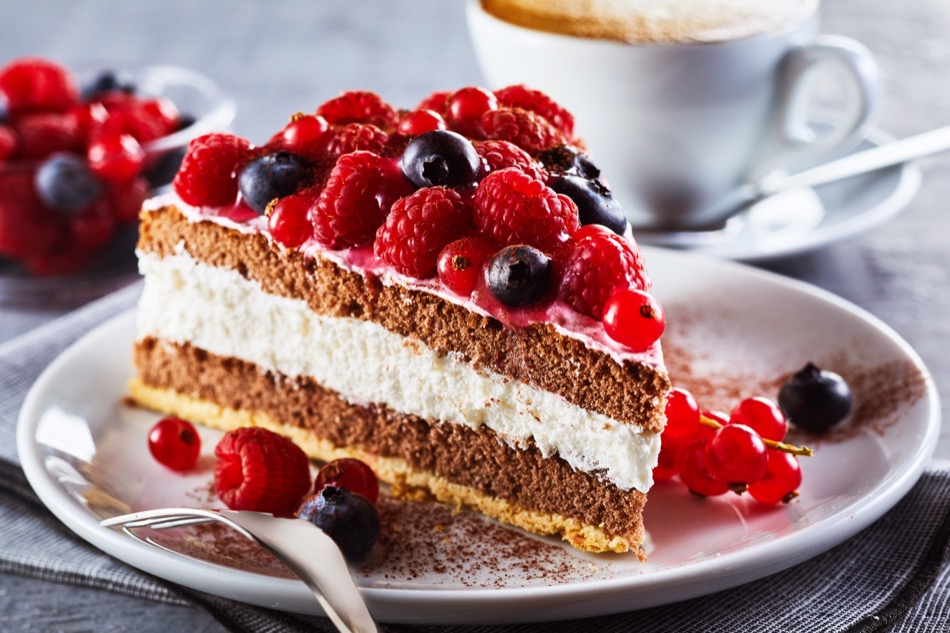 Whether you prefer warm pastries or cold ice cream, nothing makes a good day great like taking the time to treat yourself to a tasty dessert. Luckily, Myrtle Beach has plenty of restaurants that serve delicious sweet treats. But where are the best dessert cafés and parlors in Myrtle Beach located?
Kirk's 1890 Ice Cream Parlor
Address: Kirk's 1890 Ice Cream Parlor, 6101 North Kings Hwy, Myrtle Beach, SC 29577
Ice cream is a timeless dessert, and Kirk's 1890 Ice Cream Parlor understands this perfectly. This small ice cream parlor boasts two locations within the city, and both remain popular spots throughout the year. Inside and out, this parlor has a welcoming retro aesthetic, including soda fountain chairs and old photos on the walls. The real showstopper is the selection of ice cream flavors available to customers: as many as 40 flavors are on display. From classic flavors to more-creative combinations, you can sample them if you're having a hard time choosing which one to order in your cone, milkshake, or banana split.
Crepe Creation Café
Address: Crepe Creation Café, 4012 Deville St, Myrtle Beach, SC 29577
Crepe Creation Café offers its customers a taste of French cuisine right here in Myrtle Beach. The hardworking and friendly staff at this restaurant ensures that every customer is given a dish that takes them away from the restaurant and into a café in France for a while. Enjoy delicious crepes at any hour of the day, from a crepe stuffed full of berries and cream cheese in the morning, to a crepe with Nutella and whipped cream drizzled with milk chocolate. If you don't feel like eating crepes, or you want to wash down a savory crepe with something else that's sugary, there's a handful of other French desserts to try, like crème brulé and chocolate mousse.
Collectors Café & Gallery
Address: Collectors Café & Gallery, 7740 N Kings Hwy, Myrtle Beach, SC 29572
Collectors Café & Gallery not only makes delicious dessert foods, but it also features a feast for the eyes. This café feels like a European coffeehouse, and on its walls are beautiful paintings to look at or buy. The truest work of art, however, is the food being made and served daily. This café serves both lunch and dinner foods, and they also have their own extensive dessert menu, with both food and drinks to choose from. Enjoy their tiramisu that's almost too pretty to eat, or cobbler made from the nicest seasonal fruit. Order any of their specialty coffee drinks for a more "grown-up" dessert—Irish Coffee with whipped cream is just one of their many options.
Mad Myrtle's Ice Creamery
Address: Mad Myrtle's Ice Creamery, 918 N Ocean Blvd, Myrtle Beach, SC 29577
For a cold treat while walking along the boardwalk, stop by the faithful Mad Myrtle's Ice Creamery. As the only old-fashioned, sit-down ice cream parlor on the boardwalk, this ice cream parlor has been making its customers happy for more than two decades. They keep a selection of a dozen classic ice cream flavors, and that ice cream can be served in every way, from cones to milkshakes to sandwiches. What's more, Mad Myrtle's offers more sweets than just ice cream, such as cotton candy and funnel cakes to name a couple of options. There's a nice treat waiting inside for you, no matter what you're in the mood for.
With so many dessert restaurants to choose between, you might just want to visit them all. Bring your family or friends with you to any of these locations for a sweet and fun experience.