Where Are the Best Delivery Restaurants in Charleston, SC?
Posted by Brian Brady on Monday, May 18, 2020 at 1:49 PM
By Brian Brady / May 18, 2020
Comment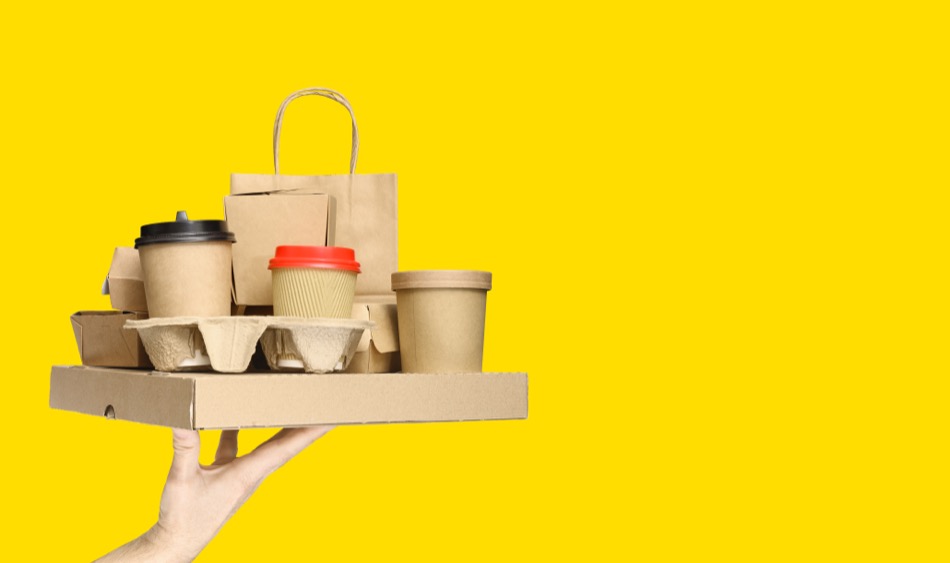 Charleston has a huge variety of locally owned restaurants that offer unmatched experiences, whether designed out of an old home or refurbished from an abandoned industrial space. From comfort food to delivery classics and international cuisine and fusion, there's something for everyone - and it can even be delivered right to your door. Here are some of the best delivery restaurants in Charleston.
Famulari's Pizzeria
Address: Pierpont Crossing, 2408 Ashley River Rd, Charleston, SC 29414
It would be wrong to make a list of the best delivery options without honoring the delivery classic: pizza. But that doesn't mean pizza night has to resort to a large corporate chain, since there are many locally owned pizza options in Charleston to enjoy. Famulari's Pizzeria serves traditionally oven-baked pies; with five locations, there's bound to be one within delivery radius to your home. Famulari's makes both New York style and Chicago style pizza with traditional and not-so-traditional toppings, so there's something for every palate.
Famulari's started as a dream for pizza-loving brothers Jason and Justin Famulari, and it took five years of planning with two of their long-time friends to open up the first Famulari's in 2008. Famulari's has now been voted the best pizza in Summerville eight times, so this well-loved pizza joint definitely deserves a place in our list.
The Eclectic Chef
Address: The Eclectic Chef, 125 Central Ave, Summerville, SC 29483
The Eclectic Chef does everything it can to live up to its name. This small European-style café and deli offers a broad selection of paninis, quesadillas, sandwiches, desserts, soups, salads, and wraps. On top of the café, Eclectic Chef offers culinary classes (like making fresh pasta or sausage from scratch), catering, a Personal Chef service, and is now available for delivery. They offer seasonal menus to ensure ingredients are at their freshest, and there's always something new to try with the changing of the seasons.
Owner and chef Ben McCollum comes from a family of passionate home cooks who made Southern food with love, which still inspires his cooking today. McCollum had an entirely different career in business before delving into the culinary arts as a profession, which eventually led to the founding of The Eclectic Chef in 2004.
The Taco Spot
Address: Carriage Lane Shoppes, 1301 Ashley River Rd, Charleston, SC 29407
The Taco Spot is a no-frills joint that has a selection that any taco lover would fall in love with. You name it - hard shell tacos, soft tacos, breakfast tacos, traditional (Pork Carnitas, Chipotle Chicken) and not-so-traditional (Sweet Thai, Memphis Fried Chicken, and Greek Tacos), there's something for everyone. They also have a full selection of burritos, quesadillas, and taco salads, and even burger options for the one group member who's not feeling tacos on taco night. The Taco Spot marries Tex-Mex with Southern comfort, offering sides like Carolina dirty rice, home fries, and macaroni & cheese, giving it a very special place in our hearts as the neighborhood taco shop. They have an order online and delivery option on their website.
Bon Banh Mi Southeast Asian Kitchen
Address: Bon Banh Mi Southeast Asian Kitchen, 162 Spring St, Charleston, SC 29403
After moving from cities where dishes like banh mi, fresh spring rolls, and duck fried rice were easily accessible, Bon Banh Mi founders Jason Sakran and Jeremy Spencer set out to create a restaurant with a variety of Southeast Asian offerings. What started as a trip to HL Asian Market to make spice pork banh mi they were craving became its own story. They opened at the Charleston Farmers Market in 2011, and their success led them to their first brick-and-mortar location the next year. They now have the original Charleston location and a Mount Pleasant location as well - all because of one trip to the store.
While this is by no means a comprehensive list of all the great delivery restaurants in Charleston, this will hopefully get you started in seeing what the city has to offer - without having to leave your home.