Could Florida Be Poised For A Housing Crisis?
Posted by Preston Guyton on Friday, May 26, 2023 at 1:28:22 AM
By Preston Guyton / May 26, 2023
Comment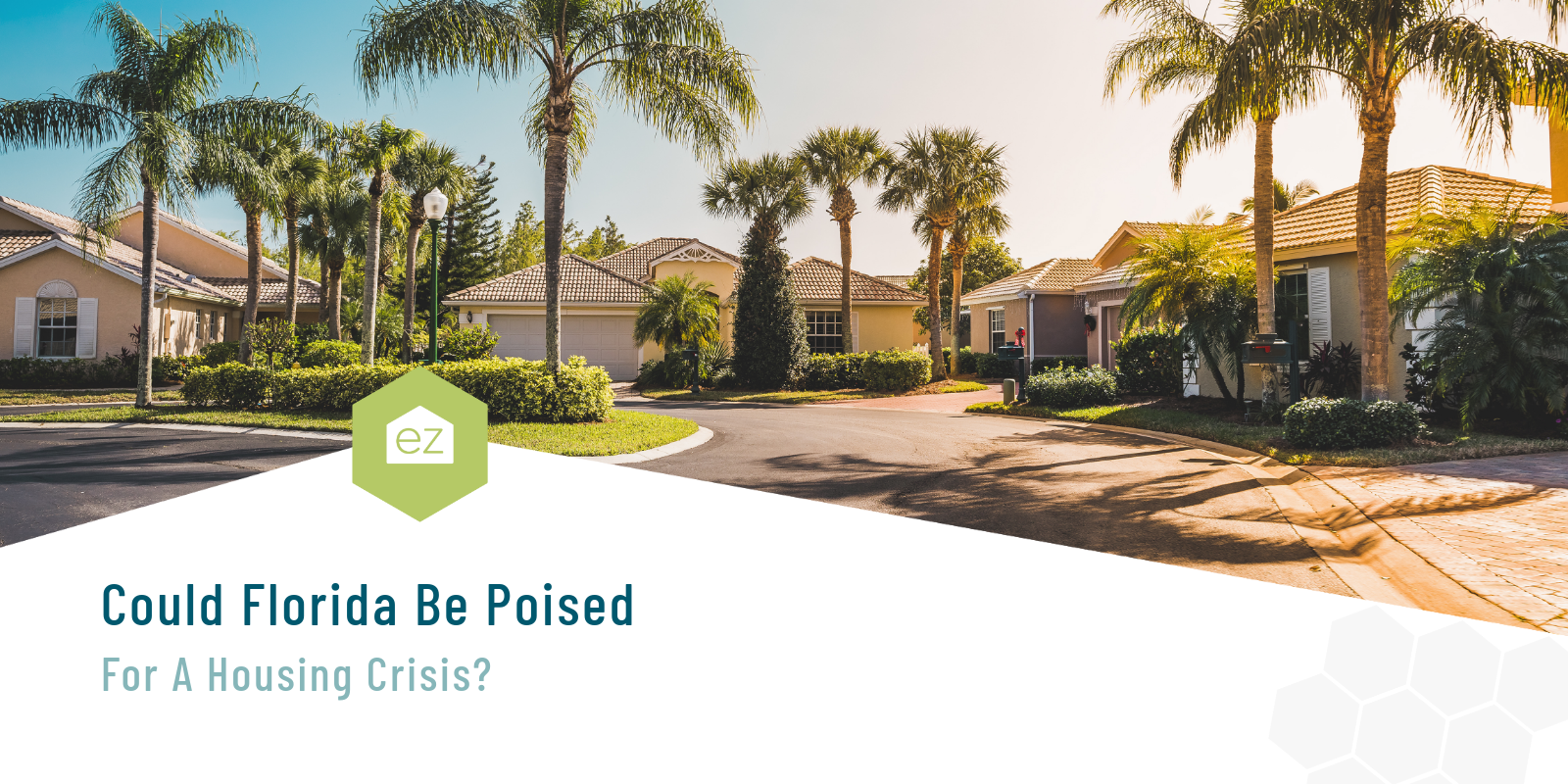 Could Florida Be Poised For A Housing Crisis?
Sunshine State real estate agents and home buyers may be feeling some heat! This paradise for vacationers and retirees might be on the brink of a housing crisis, based on an analysis by GoBankingRates of the available housing stock and buyer demand. The data warns that demand for Florida real estate may soon make living here out of reach even for long-time residents.
Florida's prices are on the rise
It's certainly possible. Florida has long been a popular state for people of all ages. That demand exploded during 2020 with the shift to remote work. Not only were retirees heading South, but young professionals and families sought its income tax-friendly policies and year-round warm weather.
Home values have been rising quickly, and property prices are following suit. From January 2021 and July 2022, median single-family home prices were about $100,000 more. At the same time, the median time to sale dropped about 30 days, showing the pressure Florida's real estate market is experiencing.
More people, not enough housing
Florida also gained the most new residents, adding 319,000 people through migration in 2022. Unfortunately, the building pace isn't keeping up with the number of people deciding to call Florida home. Housing starts declined 4.5% in January 2023, and given the months it takes from start to finish, there will be a lag in the number of homes available for some time.
Most pinched markets
Markets on both coasts and central Florida are feeling the pressure of too many people and not enough places to live. Even those not identified as poised for a housing crisis still report high demands.
But some markets are certainly feeling the pinch. Here are the areas identified as undersupplied for the number of people living there.
Pembroke Pines
Pembroke Pines in southeastern Florida is just west of Hollywood and north of Miramar. It has witnessed steady population growth, with an estimated population of over 170,000. People are attracted to the quality schools that are part of the Broward County School District, the well-planned communities with parks and sidewalks, and the high number of shopping centers and malls. The Everglades National Park is on the city's back door.
The city's expanding population contributes to the demand for housing. In April 2023, it had a median list price of $425,000, up almost 12% year-over-year. It had a homeowner vacancy rate of 0.9%.
Hollywood
One of Pembroke Pines' neighbor cities, Hollywood, is just south of Fort Lauderdale and near in-demand beach towns like Sunny Isles and Hollywood Beach. The lifestyle is active and fun, aided by the beachfront parks and the busy festival calendar. The art deco architecture and historic buildings add to Hollywood's charm.
In April 2023, Hollywood had a median list price of $540,000, with around 1,300 homes on the market. Its vacancy rate of 1.6% and higher prices could be pushing people out of the market.
Jacksonville
Florida's largest city by land size might not be an obvious pick for a city pinched to provide housing. Still, its low vacancy rate, low foreclosure rate, and population boom tell a different story. Jacksonville's population jumped 5% during the pandemic, making it one of the nation's "boomtowns." The low cost of housing, beautiful Atlantic beaches, ample waterfront, and access to entertainment were some of the attractors.
But that low cost of housing has been creeping away. April 2023, home prices were up to $305,000, with 5,363 homes on the market. While that's lower than its July 2022 peak, it's still much higher than June 2020.
Miami
As a world-famous tourist and vacation destination, Miami shouldn't be a surprise as experiencing a potential housing crunch. Demand for living in this South Florida metro has always been high. Median list prices in April 2023 were at $595,000 with 6,300 homes for sale–and that was up almost 11% year-over-year. The prices have been sustained at this level for nearly a year, and with a 2.2% vacancy rate, properties in Miami go quickly.
Gainesville
If you're unfamiliar with Florida, you may not have heard about this north-central town. Anchored by the University of Florida, Gainesville's steadily been growing as students decide to take advantage of the area's affordability and fun college-town vibe to raise their families in a place with quality education. At 13.5%, it's one of Florida's top growing metros in the 2010-2020 Census. Gainesville is well aware it has a housing and population growth problem, which is pushing new residents out into its surrounding suburbs, creating urban sprawl, and adding to traffic woes.
The $335,000 median price for the 945 listed homes is still relatively affordable for Florida, but that's up 12.4% year-over-year. And, where other markets tend to have stabilized their home prices during winter 2022-2023, Gainesville bucked the trend. That median price is a new record high.
Fort Lauderdale
Based on the number of included cities, back to Broward County is clearly a popular place in Florida for people to live. Population center Fort Lauderdale has attractive beaches, a cruise port, and a full roster of amenities–parks, malls, movies, golf, tennis­–you name it, the city has it! While a vacancy rate of 4.1% may not seem so bad, Fort Lauderdale added about 13,000 new residents from 2010 to 2020 to an already packed city.
Fort Lauderdale also has a high percentage of renters (46%, says the US Census) and part-time residents who occupy the many retirement communities and condos across the landscape. That complicates the housing picture. April 2023 median list prices were at $619,000, up 7.7% year-over-year.
Orlando
At the top of GoBankingRate's list was another Florida vacation destination, perhaps its most famous city. Not only is Orlando a theme park capital, but numerous colleges and 25 corporate headquarters add to the demand for Orlando housing. The central Florida metro increased by 1.62% and is closing in on 2.1 million residents.
Significant population growth will be its greatest challenge in meeting housing demand. The City of Orlando projects a 46% population increase by 2050, and that's not including the many suburbs that already make it a densely populated area.
It had the highest homeowner vacancy rate on the list–5%– but the housing stock is also full of timeshares, vacation properties, condos, and townhomes. Luckily, living in the city was relatively affordable, with a median list price of $375,000 for 3,800 homes listed in April 2023. That was up 3.2% year-over-year.
Solving the Housing Crisis
Florida's residential market no doubt has challenging times ahead as people continue to move to the state. Cities must closely examine how to meet demand, not just for places to live, but how the new residents impact things like infrastructure, schools, and the environment. The coastal regions are also challenged by climate change, which further exacerbates the demand for land as coastlines shrink.