Where Are the Best Coffee Shops in Myrtle Beach, SC?
Posted by Brian Brady on Thursday, June 4, 2020 at 6:07 AM
By Brian Brady / June 4, 2020
Comment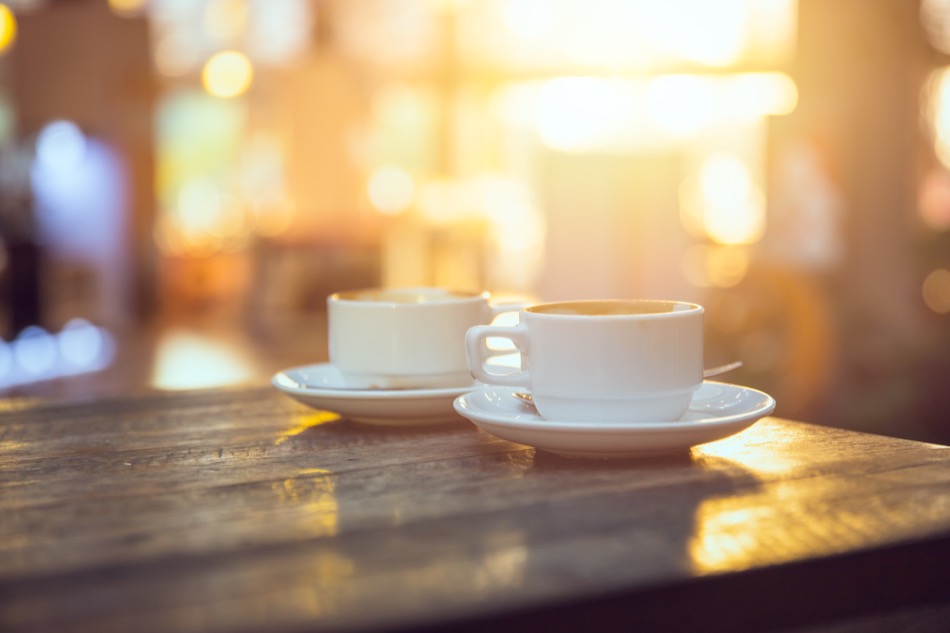 There's no better way to start the day in Myrtle Beach than by sipping a fresh, hot cup of coffee while looking out at the ocean waves. Travelers and residents alike appreciate the fact that there are several local coffee shops in Myrtle Beach, making it easy to get their favorite beverage at any time of day.
These are the best coffee shops in Myrtle Beach:
Fresh Brewed Coffee House
Address: Fresh Brewed Coffee House, 933 Broadway St, Myrtle Beach, SC 29577
Fresh Brewed Coffee House is a business that not only serves the people of Myrtle Beach their favorite caffeinated beverages, but it also provides the community with much-needed services. This coffee house invites people to visit its storefront in order to get a cup of coffee and learn more about the community resources that may be available to help them. It runs a regular donation program to help support patrons who may not be able to purchase their own cup of coffee. This innovative coffee house is open every day except for Wednesdays and Sundays.
Café de Paris
Address: Barefoot Landing, 4830 Hwy 17 S, North Myrtle Beach, SC 29582
Café de Paris is a small, local coffee shop located in North Myrtle Beach. The menu includes a variety of classic espresso drinks as well as many cold coffee drinks, which are preferred by those who need a refreshing beverage on the beach. Café de Paris has iced coffees and frappés as well as smoothies and iced tea. There also are salads and sandwiches on the menu, and people love enjoying their food and beverages on the outdoor patio that overlooks the ocean.
The Roasted Bean
Address: The Roasted Bean, 3421 Knowles St, Myrtle Beach, SC 29577
The Roasted Bean is a quaint coffee shop that is situated in the heart of Myrtle Beach as part of the Market Common. Locals love to hang out at this coffee house because it features fresh-roasted coffee and a simple menu. It offers its patrons free Wi-Fi, which makes this a great place for residents to study, work or simply pass the day away. This coffee house also frequently hosts live musicians, and people enjoy coming to watch a show while they sip their favorite coffee drink.
7th Ave Café
Address: 7th Ave Café, 212 7th Ave S, Myrtle Beach, SC 29577
Those who need to head to a quiet, peaceful space to begin their day will fall in love with 7th Ave Café. This small café is located in central Myrtle Beach and offers breathtaking views of the ocean in the distance. There is both indoor and outdoor seating, allowing guests to be as comfortable as possible as they sip their coffee and enjoy their meals. This café serves both breakfast and lunch, and it is open daily from 8 a.m. until 7 p.m.
Boardwalk Coffeehouse
Address: Boardwalk Coffeehouse, 104 9th Ave N, Myrtle Beach, SC 29577
Boardwalk Coffeehouse is considered one of the most convenient coffee shops for those who are spending their day on the beach. This shop is located on the bustling boardwalk, and it offers an extensive menu that includes lattes, frappés, iced coffees, espressos and smoothies. Breakfast is served daily until 11:30 a.m., and patrons appreciate being able to dine al fresco while enjoying ocean views. For those who don't want a coffee on the beach, this shop serves ice cream and chocolate-dipped fruit.
Myrtle Beach is a lively and active town filled with people who are enjoying a beachfront vacation as well as those who live permanently in this beach-side retreat. The abundance of amazing coffee houses ensures that everyone is fueled for their days, whether they are heading to work or off to enjoy the surf and sand.