Where Are the Best Camping Spots Near Charleston, SC?
Posted by Brian Brady on Thursday, July 30, 2020 at 7:22 AM
By Brian Brady / July 30, 2020
Comment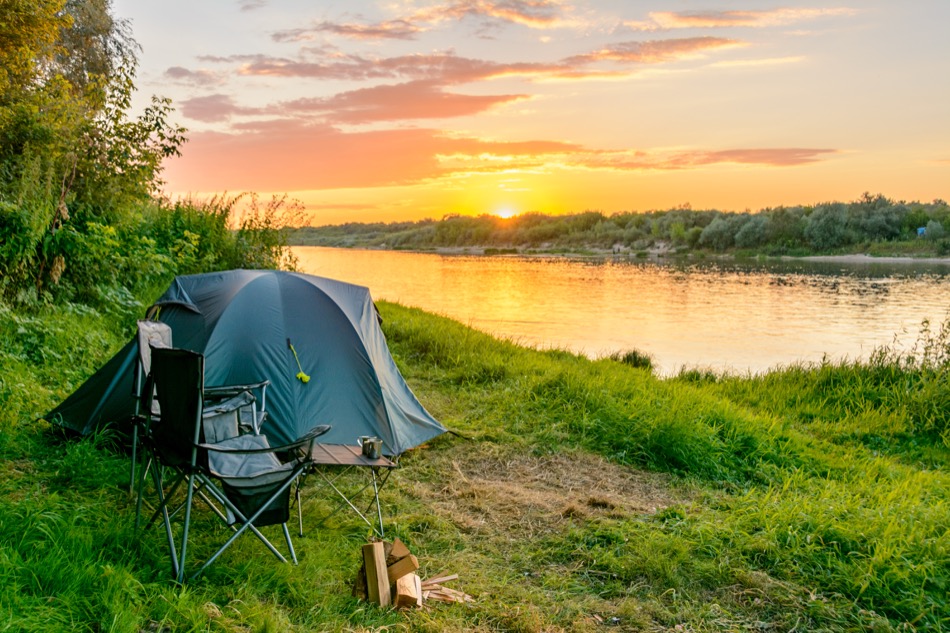 When you want to get away from the hustle and bustle of your daily responsibilities, packing up and getting away on a camping trip is a great way to ground yourself and have fun. Luckily, there are many campgrounds and places to do just that in and around Charleston, SC. Here is a list of 4 of the best campgrounds if you're seeking that weekend getaway.
Lake Aire Campground
Address: Lake Aire Campground, 4375 Highway 162, Hollywood, SC 29449
Rates: $22-$52 per week
Lake Aire Campground is a perfect paradise for campers with RVs. Just two miles south of Charleston in Hollywood, this spacious campground was created with family and fun in mind, and boasts features such as a private lake stocked with fish to catch, public-use charcoal grills, a swimming pool with a sunning deck, and even horseshoe and corn hole games. Fire rings and picnic tables are present in every campsite, and tiled bathrooms and laundry facilities are available to campers as well. Most of the campsites on the grounds are pull-through sites for RVs, though there are also a few sites set aside for campers who prefer their tents.
James Island County Park
Address: James Island County Park, 871 Riverland Dr, Charleston, SC 29412
Rates: $33-$61 per night
You can go on a camping trip without even leaving Charleston, and James Island County Park is the place to do it. There are both pull-through and permanent sites to better suit every camper's needs. Different sites offer different electrical services, from 30 to 50 amps, and a bathroom facility is also available. For families looking to camp at this campground, an activity center and campground are available for exploration, as is the natural beauty of the whole 643-acre park. The biggest bonus to camping in the city is that if you have forgotten anything, there is an easily-accessible, full-service campground store close at hand.
Buck Hall Recreation Area
Address: Buck Hall Recreation Area, 999 Buckhall Landing Rd, McClellanville, SC 29458
Rates: $25-$40 per night
The Buck Hall Recreation Area is a campground that's perfect for campers whose ideal camping trip involves being close to the water. Located along the Intracoastal Waterway and close to Bull's Bay in McClellanville, this campground is often used for shrimp baiting and fishing while boasting lots of natural beauty in creeks and natural beaches. Multiple campsites are available for tent and RV camping, with both individual and group sites to choose between and full hookups. There's an accessible walkway by the shore; in the opposite direction, there's entrance to the Palmetto Trail, which stretches from the coast to the mountains.
Natural Gathering Grounds
Address: Natural Gathering Grounds, 7338 Peirce Rd, Ridgeville, SC 29472
Rates: $35-$105 per night
For a wide-open space full of possibility and things to do, the Natural Gathering Grounds in Ridgeville is the place to go. This campground covers 54 acres of nature, with hiking trails, berry bushes, fishing spots, and beautiful forest to explore. The land's owners also provide such luxuries as hammock stations, a bath house, an archery range, and even farm animals that campers can interact with. Even the camping itself is varied: sites for tent camping are all available for rent, as are a bungalow, a vintage trailer, and even a homestead lodge, with various amenities depending on the site you rent.
There's sure to be a great place where you can go to have a great time camping by yourself, with your family, or with your friends. Check out the website for the campground that suits you best, and book your getaway today!