Where Are the Best Breweries in Charleston, South Carolina?
Posted by Brian Brady on Monday, June 29, 2020 at 7:11 AM
By Brian Brady / June 29, 2020
Comment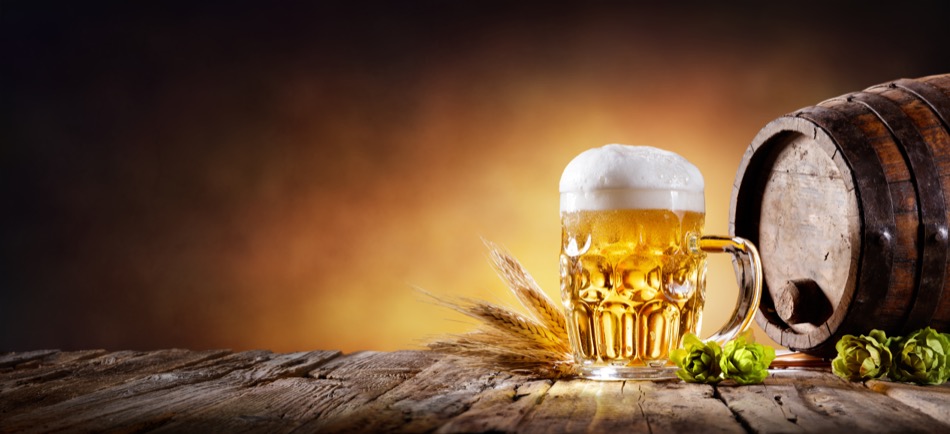 Charleston, South Carolina, has earned a reputation for being a quaint and charming city. Both local residents and visitors love to explore this historic town and enjoy its outdoor beauty. After a day of sightseeing, there is no better way to unwind than with a pint of cold craft beer.
These are the best Charleston breweries to visit:
Revelry Brewing
Address: Revelry Brewing, 10 Conroy St, Charleston, SC 29403
Revelry Brewing is a lively downtown Charleston brewery that serves up delicious craft beers and draws big crowds to its rooftop patio. Local residents love to head to this locale in order to enjoy their favorite beer while chatting with friends in the spacious rooftop patio. It is the perfect place to enjoy a cool and comfortable Charleston evening, and the beers on tap at this brewery change frequently. However, some options may include the likes of Lay Day, which is an English summer ale, or Lefty Loosey, a west coast style IPA.
Holy City Brewing
Address: Holy City Brewing, 1021 Aragon Ave, Charleston, SC 29405
Holy City Brewing has long been one of the most popular craft breweries in Charleston. Its success recently caused the brewery to move from its original location into a larger production facility in the Park Circle area. Holy City Brewing usually has at least 20 beers on tap at any given time, and examples of some of their options include a stout beer called Half Calf and a sour IPA called Sparkly Princess. Patrons at this brewery can expect to find large crowds, but fortunately it has the capacity to seat a lot of people. Its outdoor seating area is particularly popular among locals.
Edmund's Oast Brewing Co.
Address: Pacific Box and Crate, 1505 King St #115, Charleston, SC 29405
Edmund's Oast Brewing Co. is part of the Edmund's Oast community in Charleston and is an extension of the brand's restaurant and exchange. This massive brewery has 20,000 square feet of space, which it devotes to brewing, bottling and canning beers as well as serving its patrons who love its fresh brews. The tap list at this brewery changes daily, so those who wish to enjoy a beer should look at the website in advance. Some examples of its beers include a blonde ale called Honey Toasted Oats and a fruit beer called Earthly Delights.
Lo-Fi Brewing
Address: Lo-Fi Brewing, 2038 Meeting Street Rd, Charleston, SC 29405
Lo-Fi Brewing is a local craft brewery in Charleston that is housed in a former warehouse. Its location lends itself to an eclectic and funky atmosphere, which makes it markedly different from many of the other breweries in the area. Those who are searching for a unique experience with distinct beers will love Lo-Fi Brewing. Some of its beers include the Lo-Fi Mexican Lager and the Rally Cat IPA.
Tradesman Brewing Co.
Address: Tradesman Brewing Co., 1647 King St Ext, Charleston, SC 29405
Just more than 6 years ago, Tradesman Brewing Co. joined the Charleston beer scene. This local brewery was established by a husband and wife team who wanted to take their home brewing experience and transform it into a thriving local brewery. Tradesman Brewing Co. has a garage-type feel to it, and its welcoming atmosphere is beloved by all of its regular patrons. Many people like to sip their beers on the outdoor patio as they enjoy the Charleston weather. Some of its more popular beers include the Welder's Wheat Ale and the Jorts & Boots Cream Ale.
From hop-filled IPAs to nutty brown ales, there are beers for every type of craft beer drinker in Charleston, South Carolina. Locals know that these breweries are the best places to relax and unwind in the city. Visitors appreciate having the opportunity to sip distinct and delicious brews that they cannot find anywhere else.