What Are the Best Breakfast Spots in Myrtle Beach, SC?
Posted by Brian Brady on Thursday, June 18, 2020 at 8:28 AM
By Brian Brady / June 18, 2020
Comment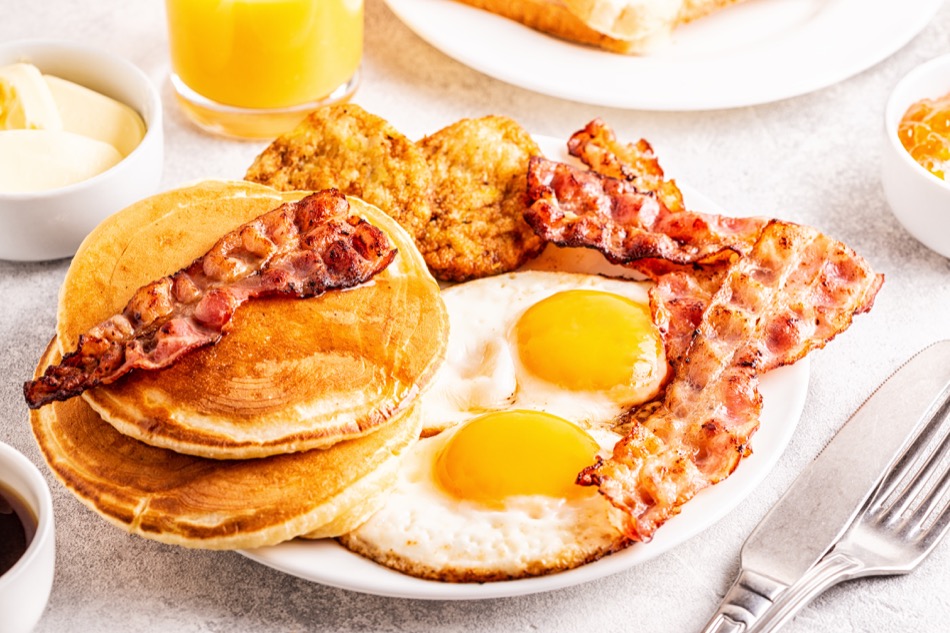 Breakfast is an essential part of a good day, so it's important to start the day off right with good food. An extra treat in the mornings, such as your favorite breakfast or a tasty beverage, doesn't hurt either. The good news is, there are plenty of restaurants in Myrtle Beach, SC, that can prepare what you want, whenever you need it. To help narrow your search for that perfect breakfast, here is a list of 4 of the best breakfast spots in the city.
Southern Pancake House
Address: Southern Pancake House, 7100 N Kings Hwy, Myrtle Beach, SC 29572
Southern comfort food can't be beat, and Southern Pancake House knows this well. Southern staples like country fried steak, grits, sausage, and so much more are all available with and without omelettes and Benedicts in generous helpings all around. As the name suggests, this restaurant has delicious buttermilk pancakes that you can customize any way you like; if you prefer, they have waffles, too. Southern Pancake House has various daily specials, so be sure to check their menu to see what they have today.
Blueberry's Grill
Address: Blueberry's Grill, 7931 N Kings Hwy 140, Myrtle Beach, SC 29572
Blueberry's Grill is the perfect place for breakfast for early risers and brunch dates alike. Open from 6 a.m. to 3, p.m., and with breakfast served the entire time the restaurant is open, Blueberry's offers lots of breakfast options, such as a blueberry muffin and eggs, bananas foster French toast, steak and eggs, and even sandwiches and skillets. Blueberry's Grill is dedicated to passion and creativity, so even the most classic of breakfast staples is special when Blueberry's makes it. With exceptional staff and good food, first-time customers are often eager to come back.
Croissants Bakery & Bistro
Address: Croissants Bakery & Bistro, 8014 N Kings Hwy, Myrtle Beach, SC 29572
Grab a delicious breakfast at a sunny French café any time of day at Croissants Bakery & Bistro. This beautiful bistro has large windows and a patio to let the sun shine in as you eat your breakfast, and the smell of the fresh bakery items fill the space. For breakfast, French toast, yogurt bowls, smoothies, and croissants are all on the menu, as well as delicious drinks to sip alongside your meal. You'll want to take your time inside the restaurant to savor the delicious food and classy atmosphere of the restaurant itself.
Hot Stacks Café
Address: Hot Stacks Café, 9707 N Kings Hwy #17, Myrtle Beach, SC 29572
Hot Stacks Café serves more than just stacks of pancakes, offering breakfast bites from all over the world. They have a build-your-own section for an American breakfast: pick protein, eggs, and two sides, sold at a fixed price depending on the number of eggs you want. If you're looking for a taste of Greek breakfast, try the Florentine or the Greek-cado roll; for Mexican food for breakfast, order the Southwestern tacos or the Acapulco omelette. There's even an Irish breakfast in the Shamrock sandwich! Hot Stacks also offers lots of vegetarian, vegan, paleo, and gluten-free breakfast options. Check out their extensive menu to decide for yourself what you'll be eating.
No matter what you're looking for in your breakfast, there's sure to be a restaurant that can provide. Check out any of these restaurants today, and you might just find your new favorite meal.