5 Best Thai Food Restaurants in Charleston, SC
Posted by Brian Brady on Monday, September 7, 2020 at 3:24 PM
By Brian Brady / September 7, 2020
Comment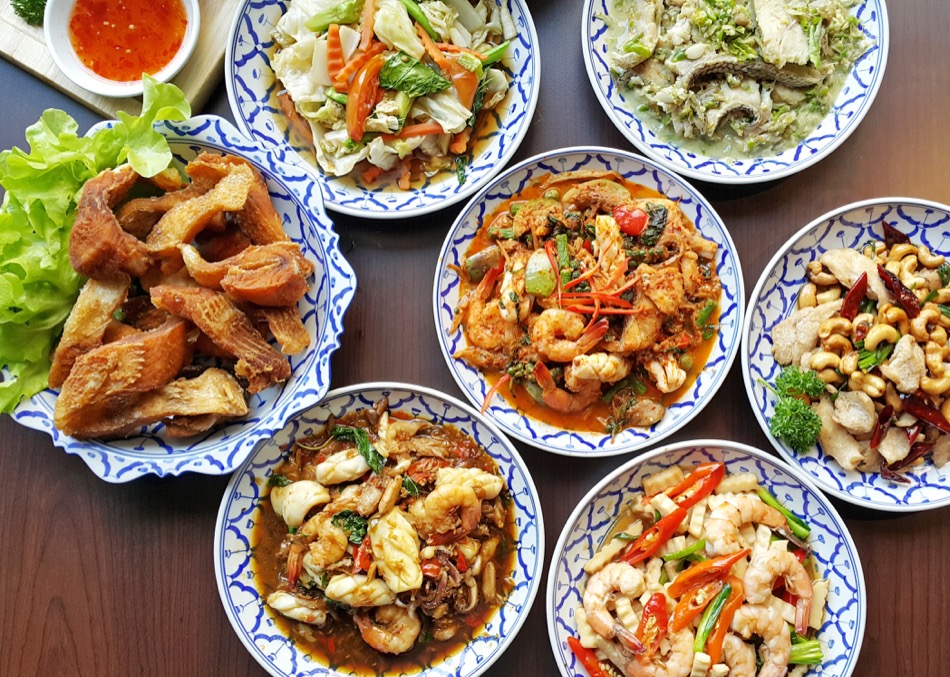 Charleston is a charming southern town that is quickly earning a reputation for being a haven for foodies, and there are multicultural restaurants on nearly every corner. Thai food is particularly popular, and there are many Thai restaurants to choose from in the city. Where are the best Thai restaurants in Charleston?
Taste of Thai
Address: Taste of Thai, 874 Orleans Rd # 6, Charleston, SC 29407
Taste of Thai is a favorite among local residents and visitors of Charleston. Conveniently located in a retail development, this restaurant is easy to access. It offers dine-in seating and is known for its generous portions and affordable prices. Those who frequent this restaurant often enjoy the personalized meals that are cooked to order, allowing them to choose how spicy they want their entrée to be. Taste of Thai specializes in authentic Thai food, and it has an extensive seafood menu. Regulars also appreciate the chef's specials, which feature fresh ingredients and unique takes on traditional Thai cuisine.
Basil
Address: Basil, 460 King St, Charleston, SC 29403
Basil is a locally owned Thai food restaurant that was established in Charleston by two brothers from Cambodia. Their goal was to bring authentic Thai cuisine to the people of the south, and their restaurant quickly became one of the most popular dining locales in the city. People in Charleston appreciate the restaurant's dynamic atmosphere and delicious food. In fact, it became so popular that the restaurant quickly expanded and now has several other locations in the surrounding region. Basil is open for dinner service every night of the week except Monday.
Thai Elephants Restaurant
Address: Shoppes of Folly Road, 915 Folly Rd, Charleston, SC 29412
Thai Elephants Restaurant offers both in-person dining and carryout meals. Among the locals, Thai Elephants Restaurant has become known as the place where people can get traditional Thai dishes with a modern twist. Customers appreciate the friendly and knowledgeable staff, and that they receive personalized service whenever they get food from this restaurant.
Ti-Ney Bangkok
Address: Ti-Ney Bangkok, 1975 Magwood Dr Unit T, Charleston, SC 29414
Ti-Ney Bangkok is a casual restaurant specializing in authentic Thai cuisine. This restaurant offers both take out and in-person dining, making it a popular spot among locals who want delicious food. Its menu includes a variety of curries as well as traditional Thai favorites, such as the Pad Ginger meal. Ti-Ney Bangkok also offers online ordering, and it has become a favorite option among people who want to order their food while on-the-go.
CO
Address: CO, 340 King St, Charleston, SC 29401
CO is a chain of modern Thai food restaurants that has a premier location in the heart of Charleston's historic downtown area. Both travelers and residents alike enjoy frequenting this restaurant, which is known for its Asian fusion dishes and contemporary Thai cuisine. Perhaps its most popular menu item is the Wok Noodles and Rice Dishes, which can be customized to meet the needs and preferences of the individual diner. CO is open daily for both lunch and dinner service.
Whether someone is looking to grab takeout on their way home from work in Charleston or a traveler is searching for a perfectly spicy dish after a day of exploring, there are no shortage of options in the city. Thai food is easy to find in Charleston.