Best Neighborhoods to Live in Clarksville, TN
Posted by Preston Guyton on Friday, December 2, 2022 at 11:27:05 AM
By Preston Guyton / December 2, 2022
Comment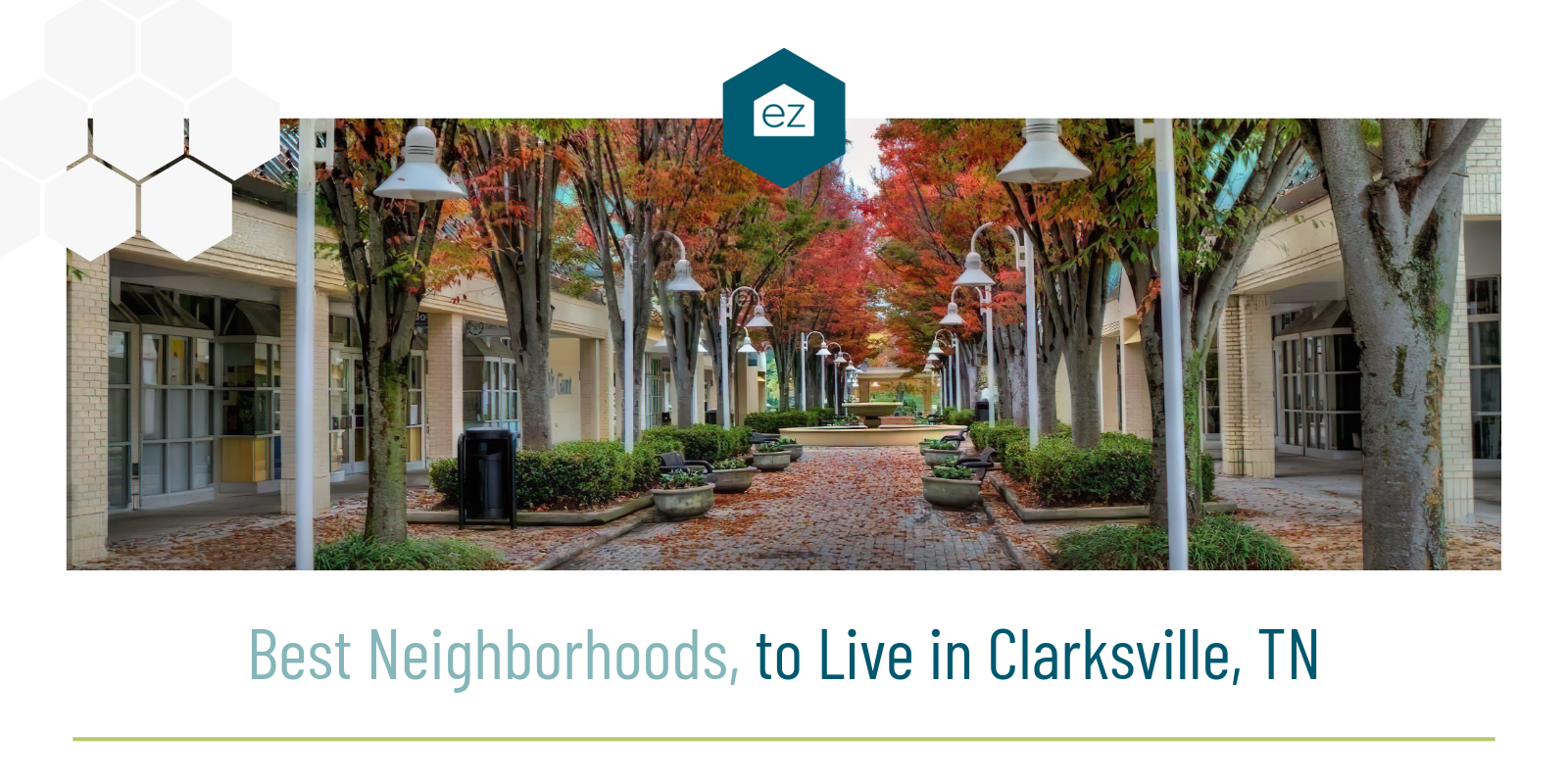 Best Neighborhoods to Live in Clarksville, TN
When it comes to the best places to live in America, chances are Clarksville, TN isn't a name that instantly crops up. But if you're here, chances are you've heard the positive accolades for this northern Tennessee community! Money Magazine named it the best place to live in 2019, citing its affordability and youthful vigor.
Clarksville's central location places residents near many exciting attractions, like Nashville's live music scene and the rolling Appalachian mountains. But the college city has plenty to do inside its borders, with a diverse selection of restaurants, retailers, and entertainment venues.
Are you looking at moving to Clarksville? Learn more about this city and some of the top neighborhoods.
Why move to Clarksville?
Clarksville is a historic city along the Cumberland River in Tennessee and the Kentucky state border. It's the fifth-largest city in the state, with a population of about 171,000 people. A few of its claims to fame:
Austin Peay State University enrolls over 10,000 students with 125 majors and 50 graduate programs
At nearby Fort Campbell is the 101st Airborne Division of the United States Army
The Leaf-Chronicle is the state's oldest newspaper in Tennessee
The city's formation dates back to the American Revolution
It was a strategic city in the Civil War, so it has many sites of significance
You can think of it as a large town or a small city. It's dense enough to attract big dining chains and retailers but small enough that you get to know your neighbors. It's also a youthful city, with an average resident age of 30 in 2020, well below state and national averages. Projections call for an additional 90,000 residents by 2040.
Even as a growing city, it's maintained an affordable cost of living, making it even more attractive to young professionals and families. Its overall expenses are 11% below the national mark, right in line with the state of Tennessee. Notably, its housing market was 20% cheaper than the US. In other words, you can live comfortably without breaking the bank.
The town has a rich culture and history, which you can explore at the Clarksville Museum or take a walking tour of the historic downtown area. For nature lovers, there are over 50 parks in Clarksville! The Cumberland River Walk is a great place to get some fresh air.
Clarksville is home to many large employers in terms of job opportunities, with Fort Campbell and Austin Peay State University leading the way. A robust manufacturing base includes Hankook Tires, LG Electronics, and Trade. Google opened a data center. But it's not just big business; a Tennessee Small Business Development Center is at the local university, and there's a business incubator marketplace.
The military presence is strong in Clarksville. Many retired personnel were stationed at the base and decided to stay, leading to 68,000 former military members in the area.
When it comes to local real estate, you'll have an excellent range of choices. The November 2022 market had 1,507 listings in the greater metro area. The median list price was $319,900, with a median price per sq ft of $175. Prices were up 21% year-over-year.
Now that we've whet your appetite for all things Clarksville let's take a closer look at some of the best places to live.
Best Neighborhoods in Clarksville
Windermere
This single-family home development is prized for its location. Not only is it easy to jump on I-24, but it has a private feeling, bordered by the Red River and agricultural land. It is far southeast Clarksville, but the grocery store Publix and some dining options are nearby off MLK Blvd.
The homes in Windermere are executive-style homes on estates around one acre in size. The community developed in the 1980s, with most homes having over 3,000 sq ft, 3-4 bedrooms, and attached 2-car garages.
West Creek
Bounded by a fork in the Red River, the centrally located West Creek is another great neighborhood in Clarksville. Across the Red River is the Clarksville Greenway and North Fork Mountain Bike Trail. The northeastern area is protected, thanks to the university's observatory and recreation area. The number of parks and walking trails make it perfect for families or individuals who enjoy outdoor activities.
West Creek has several top-rated schools. Plus, it is a short drive to shopping centers with your essentials and dining options.
The neighborhood is perfect for those who love Colonial and Victorian architecture. Subdivisions include West Creek Farms, a new construction community, and Ashton Ridge, a gated townhome community. Custom floor plans are available.
Saint Bethlehem
Locals call this Clarksville neighborhood "St. B." Once its own town, it's located in the northwestern section of Montgomery County. Thanks to its large shopping area, the Governor's Square Mall, and the concentration of dining, St. B is one of the most visited areas in Clarksville. It's the home of the Trane Company and the Gateway Medical Center.
It was the site of a Civil War fort, although all that remains today is a marker. Locals live near Dunbar Cave State Park, the Pinnacle Family Entertainment Center, and the Swan Lake Park Sports complex.
Despite the shopping and visitor traffic, the area has a small-town feel, and it has historic homes across its area. The subdivisions range from starter homes to spacious executive homes and apartments.
Greenwood
South of downtown Clarksville is the Greenwood neighborhood. The neighborhood is one of the oldest in Clarksville. One of the most appealing things to residents is that it's a short commute to work, with many working in downtown Clarksville or Fort Campbell.
Greenwood is adjacent to Austin Peay State University, so it's perfect for students or faculty. The Cumberland River runs on two sides, with Riverside Drive forming the southern boundary. Kings Bluff and Liberty Park have fantastic views and green spaces for community residents. You'll find plenty of restaurants and shopping along Madison Street.
The area also has beautiful old homes that have been updated with all the modern amenities you could want while maintaining their historic charm. Many were developed in the 1950s and had a craftsman and bungalow aesthetic. The 31 homes for sale in November 2022 had a median list price of $219,500.
Woodlawn Estates
This neighborhood is a bit further out, but it's prized thanks to its affordability and family-friendly feel. Residents enjoy a suburban lifestyle with spacious lots and charming homes in a single-family home development.
Nearby Alt Highway 41 is packed with commercial enterprises. All your fitness, dining, and lifestyle needs are met in this strip of centers and buildings. A Kroger and Walmart await at Highway 41 and Dover Rd.
The housing options consist primarily of homes around 1,200 sq ft with three bedrooms. The average list price for November 2022 was $180,000.
Ashland Hills
Situated near the Red River, Ashland Hills is a smaller neighborhood developed in the 1980s and 1990s.
The location can't be beaten, as you're just minutes away from Clarksville Country Club and Rotary Park. And if you want to stay closer to home, the subdivision has a park perfect for an afternoon stroll or a game of fetch with your dog. Publix and Lowe's are nearby off Highway 76.
Most homes have four bedrooms, but you'll find a varied style. Some townhomes and apartments are available, too. The November 2022 market had eight homes for sale with a median list price of $282,900.
Wingate West
Wingate West is a subdivision in St. Bethlehem, Clarksville, beside the Red River. Dunbar Cave State Park offers picnicking, hiking, and spelunking just five minutes from the subdivision; Swan Lake Sports Complex provides tennis, swimming, and horseshoe courses.
The homes are situated on roomy lots, some with acreage, and there are various styles to choose from.
Living in Clarksville, TN
From its prime location to its many amenities, Clarksville is a great place to live. It's close to both Nashville and Fort Campbell, making it the perfect bedroom community. You can find affordable housing options as well as luxury homes. The neighborhoods are family-friendly, with plenty of things to do nearby. You're never far from shopping, dining, or entertainment options.
Whether you're looking for an urban or suburban feel, Clarksville has something for everyone. Let a local real estate agent guide you in finding the right Clarksville neighborhood for you.