The 5 Best Mexican Food Restaurants in Myrtle Beach, SC
Posted by Brian Brady on Thursday, August 20, 2020 at 7:37 AM
By Brian Brady / August 20, 2020
Comment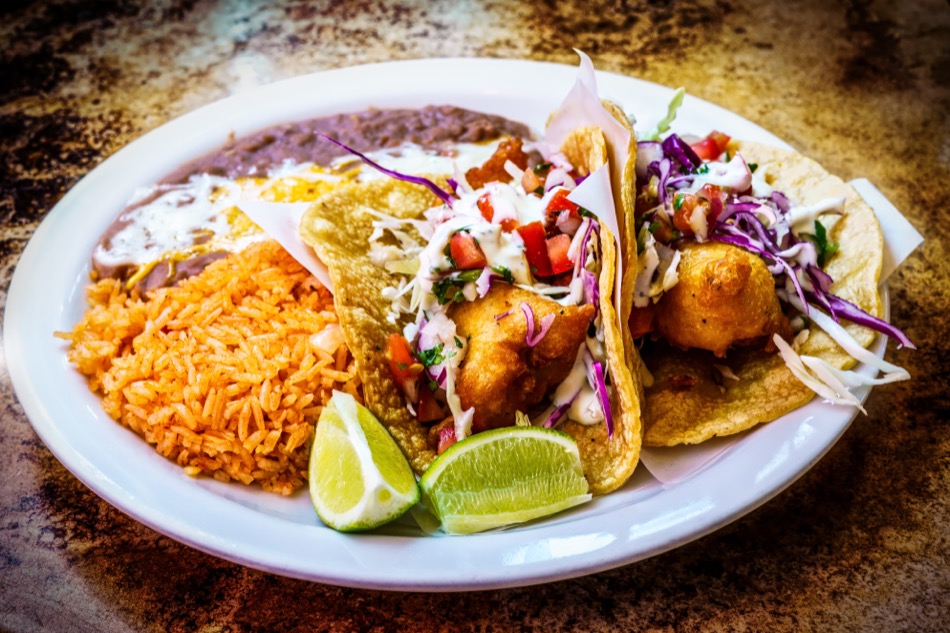 After a long day of breathing in the salty air and relaxing in the sand, there really is nothing better than a flavorful Mexican meal. Both vacationers and full-time residents enjoy the fact that they can easily get their favorite Mexican fare in Myrtle Beach. There are many to choose from, but where are the best Mexican restaurants in Myrtle Beach?
Banditos Cantina
Address: Banditos Cantina, 1410 N Ocean Blvd, Myrtle Beach, SC 29577
Banditos Cantina is an upscale Mexican restaurant that features some of the best oceanfront views in the city. This restaurant combines the best of authentic Mexican cuisine with the contemporary atmosphere that most beach goers are craving. It's a lively location with both cool, comfortable and sleek indoor dining as well as rooftop views for those who can't get enough of the sea breeze. Not only is its menu filled with everyone's favorite meals, but Banditos Cantina also features some of the finest tequilas available in Myrtle Beach. This restaurant stands out from the crowd and is popular among tourists and residents alike.
El Cerro
Address: El Cerro, 1002 29th Ave N, Myrtle Beach, SC 29577
El Cerro is a beloved family-friendly Mexican restaurant that originated in Myrtle Beach but quickly expanded to have several locations in South Carolina. This family-owned restaurant was established in order to meet the needs of local residents who were interested in having a Mexican restaurant where they could take their families to enjoy a meal. Not only is its menu filled with Mexican cuisine created from old family recipes, but El Cerro's staff members truly strive to offer a glimpse into the Mexican culture. This is a restaurant that prioritizes the authentic experience, which has led to a loyal following among residents and visitors.
Fiesta Mexicana
Address: Fiesta Mexicana, 410 70th Ave N, Myrtle Beach, SC 29572
Fiesta Mexicana is a traditional Mexican restaurant located in the heart of the Grand Strand on Myrtle Beach. Its location makes it a favorite among people who are vacationing on the beach, but it has become a vital part of the local community as well. Fiesta Mexicana is a family-owned restaurant that makes quality its first priority, and it welcomes patrons who are interested in enjoying a leisurely meal as well as those who simply want to sip a cocktail and enjoy the atmosphere.
Nacho Hippo
Address: Nacho Hippo, 850 North Beach Boulevard, Myrtle Beach, SC 29572
Nacho Hippo is the place to be in Myrtle Beach for anyone who is craving Mexican food while they are on vacation. Nacho Hippo is a series of open-air cantinas that are located along the Grand Strand, and these locations are known for their laid-back, party-style vibe. The menu is filled with a variety of Tex-Mex meals, making it one of the more unique Mexican food restaurants in Myrtle Beach. Nacho Hippo often hosts musicians, and people enjoy dining on nachos, sipping margaritas and listening to the sounds of this vacation hotspot.
Abuelo's
Address: Coastal Grand Mall, 740 Coastal Grand Cir, Myrtle Beach, SC 29577
Abuelo's is known not only as one of the best Mexican restaurants in Myrtle Beach, but also as one of the top Mexican restaurants in the country. With several locations nationwide, its Myrtle Beach location has quickly become one of the most popular places in the city, featuring large and luxurious dining areas that add a touch of elegance to the overall experience. People are able to order their favorite flavorful dishes and enjoy a relaxing meal with the people they love.
It doesn't have to be Taco Tuesday in order to get delicious Mexican food for an affordable price in Myrtle Beach. The best Mexican food restaurants in the city feature lively atmospheres and authentic menus that allow people to select their favorite meal any day of the week.