The 4 Best Mexican Food Restaurants in Charleston, SC
Posted by Brian Brady on Monday, August 31, 2020 at 10:39 AM
By Brian Brady / August 31, 2020
Comment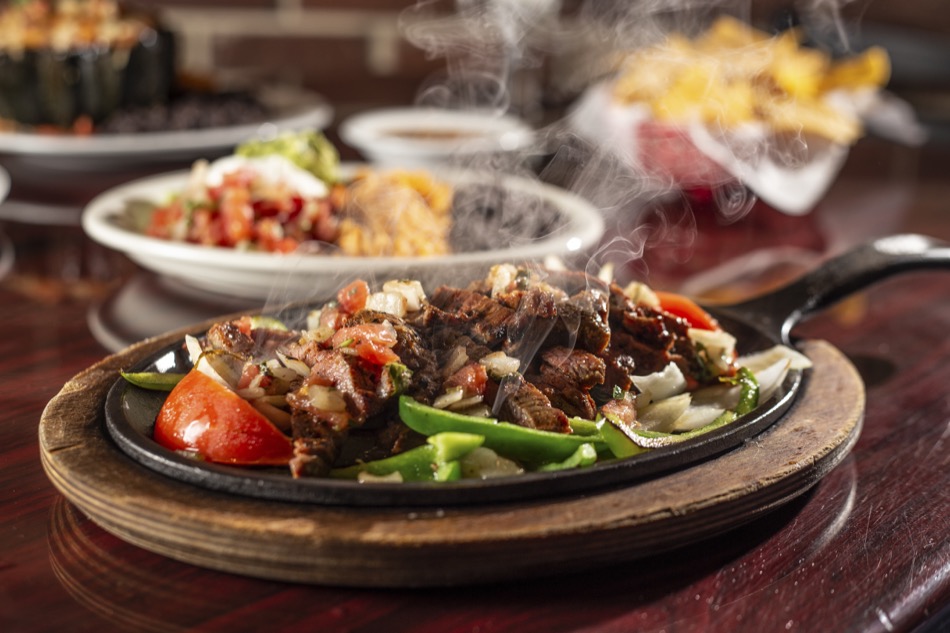 When cravings for tacos and enchiladas arise, there are many excellent Charleston Mexican food restaurants to visit. Each one offers a different mix of delicious dishes, all made with fresh ingredients and time-honored recipes. Where are the best Mexican food restaurants in Charleston located?
YoBo Cantina Fresca
Address: South Windermere Center, 10 Windermere Boulevard, Charleston, South Carolina 29407
YoBo Cantina Fresca is a popular bar and restaurant all in one, located in the heart of the West Ashley shopping district. It is the place to go for those who like hot food, as they have diablo tacos on the menu. Their Green Kahuna specialty burrito also takes the spice up a notch with its jalapeño lime sauce.
For those who just want to enjoy a drink and a snack, YoBo Cantina Fresca has a full menu of margaritas and cocktails and offers bottomless chips and salsa with variety of salsa flavors to choose from, including:
Black bean & corn
Chipotle
Pineapple jalapeño
If patrons want to take their chips and salsa to the next level, they can order nachos and even add grilled chicken, shrimp, and other proteins.
RuRu's Tacos & Tequila
Address: RuRu's Tacos & Tequila, 159 East Bay Street, Charleston, South Carolina 29401
At RuRu's Tacos & Tequila, everyone is treated like family. All patrons are welcomed with a smile and seated at their preferred table. The menu includes tasty items such as:
Chicken quesadillas
Ground beef taco salads
Deluxe fish tacos
RuRu's even rolls out a full-scale brunch every Saturday and Sunday morning. Daily specials sweeten the deal, giving everyone a reason to come down each day of the week.
La Carreta Mexican Restaurant
Address: La Carreta Mexican Restaurant, 335 Folly Road, Charleston, South Carolina 29412
When it just feels impossible to decide between all the decadent options, La Carreta Mexican Restaurant comes through in a big way. Offering a wide variety of combination plates piled high with burritos, enchiladas, and much more, La Carreta's combo plates can even come with chile relleno, poblanos, and chalupas made using the freshest ingredients available in this region.
Additionally, La Carreta also goes big with their nachos, taking them to the next level with fajita meat and veggies or other fun toppings. Everything on the menu is available ala carte, which makes it easy to customize the meal on demand. With so many excellent options on the menu, patrons can try something new every day of the week for months without having to repeat their selections.
Taco Boy
Address: Taco Boy, 217 Huger Street, Charleston, South Carolina 29403
Feeding the whole group is a snap when dining at Taco Boy, a popular Mexican restaurant in Charleston. All it takes is a quick order of the taco party platter, which comes with 12 tacos plus:
Chips
Salsa
Guacamole
Queso
Churros
If everyone wants something different, Taco Boy also has quesadillas, rice bowls, and everything in between, all made with each person's favorite meats, veggies, and cheeses.
This eatery is even a great place to go for those who just want to grab a drink and enjoy a starter or two. In fact, everyone loves to pair their margaritas with the appetizer trio that comes with rojo salsa, queso, and guacamole plus a ton of chips.
Upon visiting each of these Mexican restaurants in Charleston, it is possible to find the places that satisfy cravings the most. Then, everyone can gather their family and friends to take them out for the best enchiladas and other amazing dishes.