The Top 5 Italian Restaurants in Myrtle Beach, SC
Posted by Brian Brady on Thursday, August 27, 2020 at 6:48 AM
By Brian Brady / August 27, 2020
Comment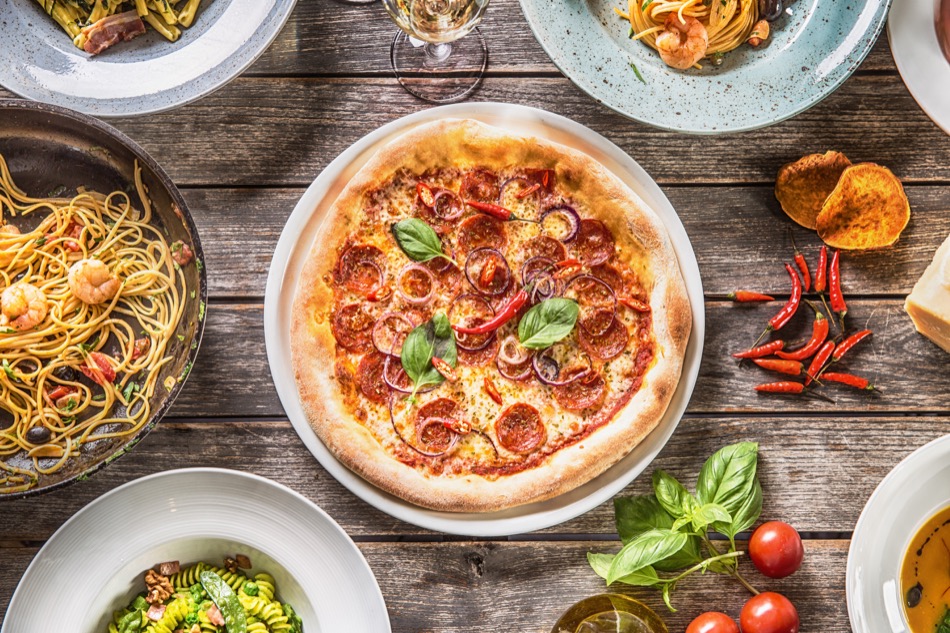 When many people think of a week on the beach, images of swaying palm trees and tropical beverages often come to mind. While these things are readily available in Myrtle Beach, many locals and travelers alike are searching for delicious, savory meals while they are in town. Fortunately, there are many authentic Italian restaurants in the city that allow people to enjoy their favorite meals at any time. Where are the best Italian restaurants in Myrtle Beach?
Umberto's
Address: Barefoot Landing, 4886 N Kings Hwy, North Myrtle Beach, SC 29582
Umberto's is a casual Italian restaurant that is situated on Barefoot Landing in North Myrtle Beach. While this restaurant's menu includes many classic Italian dishes, it is most well-known for its steak and seafood entrées. Patrons will enjoy a family-style dining experience at this restaurant, which has been locally owned and operated in the city for nearly 30 years. Some of the most popular dishes at this restaurant include the Shrimp Scampi, Spaghetti with Clams and Chicken Marsala. Umberto's is open daily for dinner service, and reservations are recommended.
Maggi D's Fine Italian Cuisine
Address: Maggi D's Fine Italian Cuisine, 385 Seaboard St, Myrtle Beach, SC 29577
Maggi D's is a casual, comfortable and welcoming Italian restaurant that offers a menu filled with fine Italian cuisine options. The owners of this restaurant pride themselves on offering every customer a personal and authentic experience, and they believe that their restaurant differentiates itself from many of the other restaurants in the community. The meals that are available on the menu have been inspired by traditional Italian dishes that hail from villages across Italy. This restaurant is open for both lunch and dinner, making it a favorite option for many.
Angelo's Steak and Pasta
Address: Angelo's Steak and Pasta, 2311 S Kings Hwy, Myrtle Beach, SC 29577
Angelo's Steak and Pasta is one of the most well-known Italian restaurants on the Grand Strand, and it is a favorite among those who are vacationing in the city. This restaurant claims to have the greatest steaks in the universe, and while its cuts of meat are delicious, many people are most excited about its extensive Italian buffet. There are two buffets to choose from as well as an extensive appetizer menu for diners who want to begin their meal with something special. This restaurant has been serving both lunch and dinner for more than 40 years in Myrtle Beach.
Little Italy
Address: King's Plaza, 3001 N Kings Hwy, Myrtle Beach, SC 29577
Little Italy is a home-style Italian restaurant located in the heart of Myrtle Beach. It is a simple restaurant that is often preferred by locals, because they know they will be able to enjoy authentic meals in a quiet, peaceful setting. The chefs at this restaurant have more than 20 years of professional experience, and they pride themselves on the fact that they create delicious Italian creations from the freshest local ingredients. Many people in the city book this restaurant for their special events, such as anniversary dinners or bridal showers.
Capriccio
Address: Capriccio, 1285 38th Ave N, Myrtle Beach, SC 29577
Capriccio is located in a busy shopping plaza, making it a convenient place to stop for a quick bite of lunch or a casual Italian dinner. One of the things people love the most about this restaurant is its extensive gourmet pizza menu, where patrons can choose handcrafted pizzas such as the Lasagna Pizza or the Capriccio Special. They also can create their own gourmet pizza.
Whether someone is celebrating a special occasion or looking for a fresh pizza after a long day on the beach, there is an Italian restaurant in Myrtle Beach that will suit their needs.