Beach Day? The Best Beaches in Charleston, SC
Posted by Preston Guyton on Thursday, June 17, 2021 at 6:25 AM
By Preston Guyton / June 17, 2021
Comment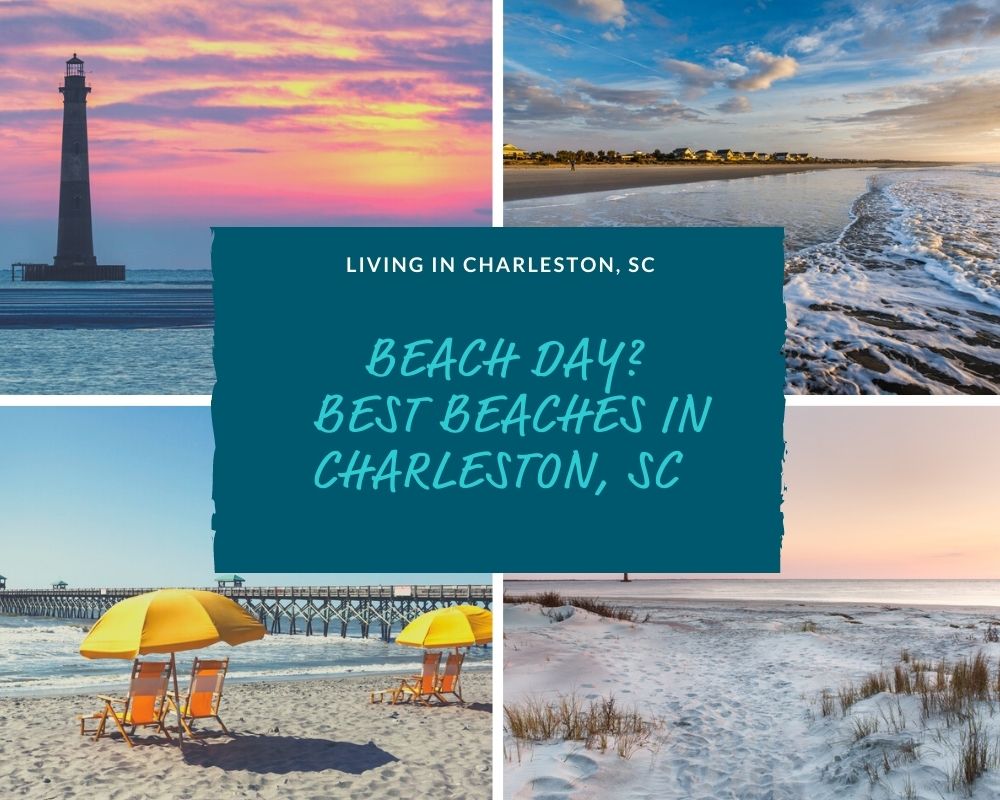 Beach Day - Visit the Best Beaches in Charleston, SC
The summer months are upon us, and what better way to escape the heat than to head straight for some of the most amazing beaches that South Carolina has to offer. For many of us living in Charleston, there's nothing quite like having sand between our toes and the gentle breeze on our faces. With this picture fresh in your mind, we've come up with this list of the Best Beaches in Charleston, SC, where you can spend days savoring beautiful scenery or looking for dolphins in the crystal clear waters.
Isle of Palms Beaches
Just a short drive away from Mount Pleasant, Isle of Palms(also referred to as IOP) is a family-friendly option that offers plenty of amenities such as:
Parking
Playground
Picnic tables
Showers
Restrooms
Seasonal lifeguards
This public beach also has various restaurants and shops for those who want to do more than spending time by the water. Because Isle of Palms is such a popular spot for both locals and tourists, it's best to arrive early to secure a nice spot by the beachfront. Furthermore, the Isle of Palms Connector can get backed up with beach traffic, so be sure to plan your trip ahead of time to avoid getting stuck in one place. Parking is also available, free of charge, in the on-street Beach Parking Zones.
If you're looking to spend the day with family, be sure to head over to the Isle of Palms County Park. Here, guests have access to picnic tables perfect for family gatherings, but parking fees vary each season. Dining options include Island Joe's, where you can munch on burgers, hotdogs, and ice cream cones, as well as Coconut Joe's for sandwiches, tacos, fried shrimp, iced tea, and more. If you're looking for a place to party at night, look no further than The Windjammer: the best place for ocean views, cold brews, and live music.
For a great haul of souvenirs, be sure to check out Ocean Boulevard for a wide selection of gift shops where you can get your hands on IOP-inspired shirts and even shovels and buckets to help you build a sandcastle. Many people also plan their trip between May and mid-August; this is when Loggerhead sea turtles lay their eggs on the island. The eggs hatch from July until October, and the baby turtles make their way into the blue. If you decide to visit during this time, make sure not to disturb the nests or hatchlings, and take care to turn off any outside lights at night to help the turtles find their way to the ocean.
IOP is just over 13 miles away from downtown Charleston and there is also a beach shuttle route available if you would prefer not to drive.
Sullivan's Island Beaches
Located north of the Charleston harbor, this barrier island contains only 2,000 residents. Sullivan's Island offers great dining options and unspoiled ocean views, making it a favorite among tourists and locals. You'll find a few short-term rentals but no hotels, so most people only plan a day trip when coming here. Because it's a smaller town, parking can be a hassle after 10 a.m. — you won't find public parking lots, and street parking is only allowed on one side of the street.
If you've had enough of the beach and are looking for a meal, make your way to The Obstinate Daughter, a southern restaurant inspired by Spanish, Italian, and French cuisines. Their menu features gourmet pizzas, pasta, and small plates; try their butterbean ravioli or Lowcountry shrimp roll paired with a glass of wine. After a long, hot day by the beach, you can be sure to have a good night out at Dunleavy's Pub. This family-owned Irish pub has long served customers on Sullivan's Island.
For a complete visit, be sure to stop by Poe's Tavern for lunch, named after writer Edgar Allan Poe. With a menu full of fish tacos (be sure to try their citrus-marinated mahi-mahi) and gourmet burgers (we recommend the Black Cat; bacon, grilled onions, chili, and pimento cheese), it's no wonder this joint is a crowd favorite. You may also shop for souvenirs at the Sandpiper Gallery where you can find treasures such as jewelry, pottery, sculptures, and other fine works of art created mostly by artists from South Carolina.
Sullivan's Island Beach is 10 miles from downtown Charleston. You can hop in your car and be there in just over 20 minutes if you don't hit traffic.
Folly Beach Beaches
Folly Beach is a barrier island known for its friendly and laid-back atmosphere that attracts surfers, tourists, and locals. You'll find a lot of surf shops, restaurants, beach rentals, and hotels here, making it a great option for longer adventures. Furthermore, this beach is a little more than 11 miles from downtown Charleston where you can enjoy all the activities and attractions that come with it. Unfortunately, traffic can be a lot more difficult during summer, so if you're only visiting for a day trip, plan to arrive before 10 a.m.
There's also limited parking in Folly Beach — again, it's important to come early to secure your spot. At the same time, parking fees vary depending on the season. Visitors can get access to the beach through the park, which is close to outdoor showers, restrooms, lifeguards, and a snack bar. When you need a break, head over to the Lost Dog Café, where you can sink your teeth into a Southern-style BLT complete with pimento cheese, fried green tomatoes, and bacon. You can also go to Mr. John's Beach Store, which has been open since 1951, to grab a new pair of shades or a Folly Beach souvenir.
You'll find great eats at night in Folly Beach, where Rita's Seaside Grill delights diners with crab cake sandwiches, and fish and shrimp tacos along with live music alongside a friendly and casual atmosphere. If you're out for drinks, BLU Restaurant and Bar is located at 1 Center St inside The Tides Hotel, where you can enjoy a beer or cocktail as you take in the ocean views. Other options include Pier 101 Restaurant & Bar on 101 E Arctic Ave where you can enjoy dining right in front of the ocean.
Kiawah Island Beaches
Without traffic, it takes around 40 minutes to drive the 23-mile stretch from the city of Charleston. While Kiawah Island may be the farthest from the city, just a day in Beachwalker Park's clear waters and pristine sand is worth it. This public park sits right in front of the ocean, offers views of the Kiawah River, and is quiet, making it an excellent option for anyone who wants to beat the summer heat. Umbrella and beach chair rentals are made available depending on the season, and dogs are also accepted, provided that they're on a leash.
You will find boardwalks, restrooms, lifeguards, and picnic areas with grills. Expect parking fees to vary by season. If you're planning a longer stay, be sure to rent out a house or villa on the island, or you can book a room by the Sanctuary — Kiawah Island's beautiful oceanfront hotel. Many visitors also make their way to Freshfields Village, which offers a mixture of dining and shopping options in a great outdoor setting. Lastly, Kiawah's town center is host to numerous special summer events which include live music, a farmers market, and outdoor movies.
Seabrook Island Beaches
While Seabrook Island's 4 miles of immaculate beaches are exclusive to residents and rental guests only, it's still worth visiting, especially if you've already planned to head out to the neighboring Beachwalker Park in Kiawah. This residential beachfront community is home to some of South Carolina's most stylish homes, all of which will make the trip even more interesting. While this quiet and gorgeous community may not have many flashy amenities, the breathtaking North Beach sunsets can more than make up for this.
Seabrook Island is located 25 miles away from Charleston, and offers a wide range of wildlife along with a thriving ecosystem where you'll see unparalleled natural beauty. Head over to Bohicket Marina with a special someone to enjoy a sunset stroll next to the water, then make your way to Salty Dog Cafe for a cold beer, Carolina peel-and-eat shrimp, and creek views.
These Charleston, SC beaches are less than an hour's drive away from downtown Charleston, so you'll be able to pick your favorite or check out each one to get a different experience with each visit. No matter what your needs or who you're going with, these beaches will get you connected with family and nature, while presenting other attractions to be explored. So what are you waiting for? Grab a towel and your sandals, because every one of these beaches will give you the time of your life.