All About Living in Hanahan, South Carolina
Posted by Preston Guyton on Sunday, July 24, 2022 at 8:00 AM
By Preston Guyton / July 24, 2022
Comment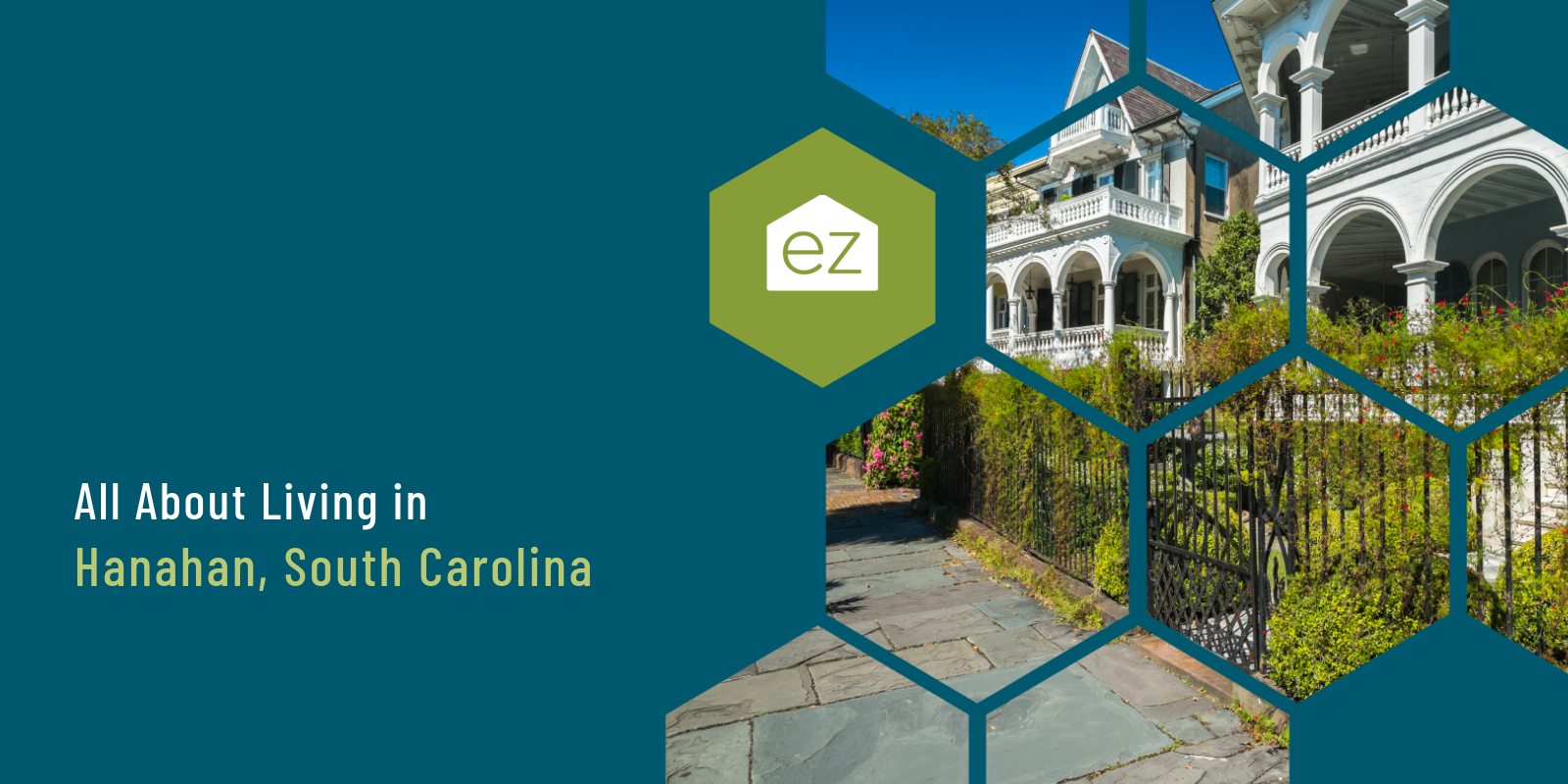 All About Living in Hanahan, SC
Thinking about making a move to Hanahan, SC? Some people know Hanahan for its proximity to the Joint Base Charleston military base. There's more to life here than the defense department. Centrally located and packed with things to do, this historic small town provides rural-style living in the heart of the Charleston area.
People come for the quiet, the access to the Lowcountry outdoors, and the great fishing. They become residents for the hospitable lifestyle, excellent schools, and convenient location. If you're ready to become one of them, here's what you need to know about this historic city in the heart of the Charleston metro.
Where is Hanahan, SC?
Bordered by the Cooper River and North Charleston, Hanahan is centered in the Charleston metro. The Joint Base Charleston is on the east side of the city limits. The Goose Creek Reservoir runs through the heart of northern Hanahan. The city is home to 20,000 residents and boasts many different business opportunities. There are also plenty of neighborhoods that provide excellent living spaces.
What is the average price of a home in Hanahan, SC?
Hanahan has been a rural community for a long time, but it's growing fast. The median list home price in Hanahan was $390K in June 2022, trending up 23.8% year-over-year.
There were 62 homes for sale, ranging from $55K to $1.2M. The most affordable was an undeveloped quarter-acre lot. The most expensive was a waterfront home with six bedrooms, five bathrooms, an elevator, and many amenities.
Are there any condos or townhomes available in Hanahan, SC?
Yes, condos and townhomes are available in Hanahan, but your selection will be more limited compared to nearby communities. Limited supply makes finding condos or townhomes more competitive. July 2022 had one condo on the market for $199,900 with two bedrooms, 2.5 bathrooms, and 1,375 sq ft.
Some places you can look for condos or townhomes are Avalon in the Pines, The McKelvey at Bowen Village, and Otranto Station Condos.
What is the cost of living like in Hanahan, SC?
The cost of living in Hanahan is on par with the country. The Best Places cost of living index scored Hanahan an overall 101.1, meaning it was 1% more expensive than the national average. Grocery, housing, and miscellaneous expenses exceeded national category averages, but none more than 7%. You can see how it stacks up to the Charleston cost of living.
What is the property tax rate for Hanahan, SC?
South Carolina property taxes are assessed at 4% of the fair market value for primary residences. Secondary residences are assessed at 6% of fair market value.
The property tax rate in Hanahan was 65.1 mils in 2021-2022. The Berkeley County rate was 48.5 mils, and the school district was 221.8 mils.
What county is Hanahan, SC in?
Hanahan is located in Berkeley County, known for its Lowcountry charm and hospitality. The county has a population of 271,542 and spans 1,358 square miles.
With over 175 miles of waterways, it is a sportsmen's paradise for fishing and boating. Experience the blueways, or paddle trails, whether with your personal craft or by renting from one of the area's kayak and canoe liveries. On land, choose from miles of trails, scenic parks, and camping opportunities.
The Berkeley County School District enrolls over 37,000 students in grades K-12. It is the fourth largest school district in South Carolina and has an above-average reputation on Niche.com.
Is Hanahan, SC, growing?
Hanahan is seeing growth as people move from larger metropolitan areas in search of more affordable living and a better quality of life. The population has increased by 11% since 2010. The Census estimates another 1,000 people moved to Hanahan from 2020 to 2021.
What neighborhoods are in Hanahan, SC?
Hanahan has a small town feel that's notable for being in the middle of a larger metropolitan region. Some neighborhoods to explore include:
Laurel Hill Plantation
This community is considering annexation by Hanahan, and its borders are nearly enclosed by the city limits. It has 136 lots, which are mostly developed, although a few undeveloped parcels remain. Its development began in the late 1980s with the intent to create a quiet, family-friendly community.
Laurel Hill Plantation includes several common areas plus a private landing allowing boat access to the Goose Creek Reservoir.
Berkeley Hills/ Highland Park
Berkeley Hills/Highland Park is a diverse and established neighborhood located near the reservoir on the western side of Hanahan. It has a mix of owner-occupied and rental properties. Home development ranges from the 1950s through the 2000s, so you'll find an eclectic mix of architecture and lot sizes.
The neighborhood is near Hanahan High School. A local park has a basketball court, playground, and pavilion. Several ponds are popular for fishing.
Tanner Plantation
Tanner Plantation is a large development off North Rhett Road that includes several smaller neighborhoods. It began construction in the late 1990s and continues to build new homes today. Your options range from triplexes to single-family homes.
Are there any waterfront properties found in Hanahan, SC?
Yes! Hanahan is a great place for waterfront living. The Goose Creek Reservoir offers boating, fishing, and swimming opportunities. There are also many creeks and smaller rivers that wind through the city, like the Cooper River.
Finding waterfront homes can be competitive. July 2022 had three listings ranging from $499,000 to $1.23 million.
How is golf in Hanahan, SC?
Hanahan's only golf course inside city limits is run by the Joint Base Charleston. Yeamans Hall Club is a private course built along the Cooper River. Seth Raynor designed the course in 1925, and it is a par 71.
Outside the city limits, you'll find more excellent golfing options. The Wrenwoods Golf Course is the closest, but you also have Crowfield Country Club and Coosaw Creek Country Club nearby.
Are there golf course communities in Hanahan, SC?
No golf course communities are in Hanahan.
What areas are near Hanahan, SC?
Hanahan is centrally located near many other great Charleston area towns. Some notable places nearby include:
Summerville, about 15 miles away from Hanahan, is known as "Flowertown in the Pines" and for being the birthplace of sweet tea. In downtown Summerville, you can find farmers' markets, live music, and more. Azalea Park is a must-see in the spring.
Goose Creek is Hanahan's next-door neighbor. It's the most populous city in Berkeley County, with over 30,000 people. There are plenty of shopping and dining opportunities in Goose Creek.
North Charleston is the third largest city in the Charleston metro area, with a population of over 113,000. It's home to the Charleston International Airport, Tanger Outlets, and the North Charleston Coliseum.
Mount Pleasant is one of the largest suburbs of Charleston. It's across the Cooper River from downtown Charleston and has over 89,000 residents. The town has a reputation for its excellent public schools and family-friendly environment.
Downtown Charleston is about 30 minutes away from Hanahan. The historic center of Charleston is a popular tourist destination. You can find world-class restaurants, boutique shopping, and live music here.
What to know about living in Hanahan, SC
Hanahan is a great place to live for families, young professionals, and retirees alike. It's centrally located near Charleston but has its own amenities, particularly for outdoor recreation. If you're looking for a quiet place to live with access to the water, Hanahan is the place for you!
If you're looking at living in Hanahan, SC, contact a local real estate agent to find the right neighborhood for you.