9 Helpful Tips to Determine if an Oceanfront Condo is a Good Rental Investment
Posted by Preston Guyton on Wednesday, June 2, 2021 at 12:07 PM
By Preston Guyton / June 2, 2021
Comment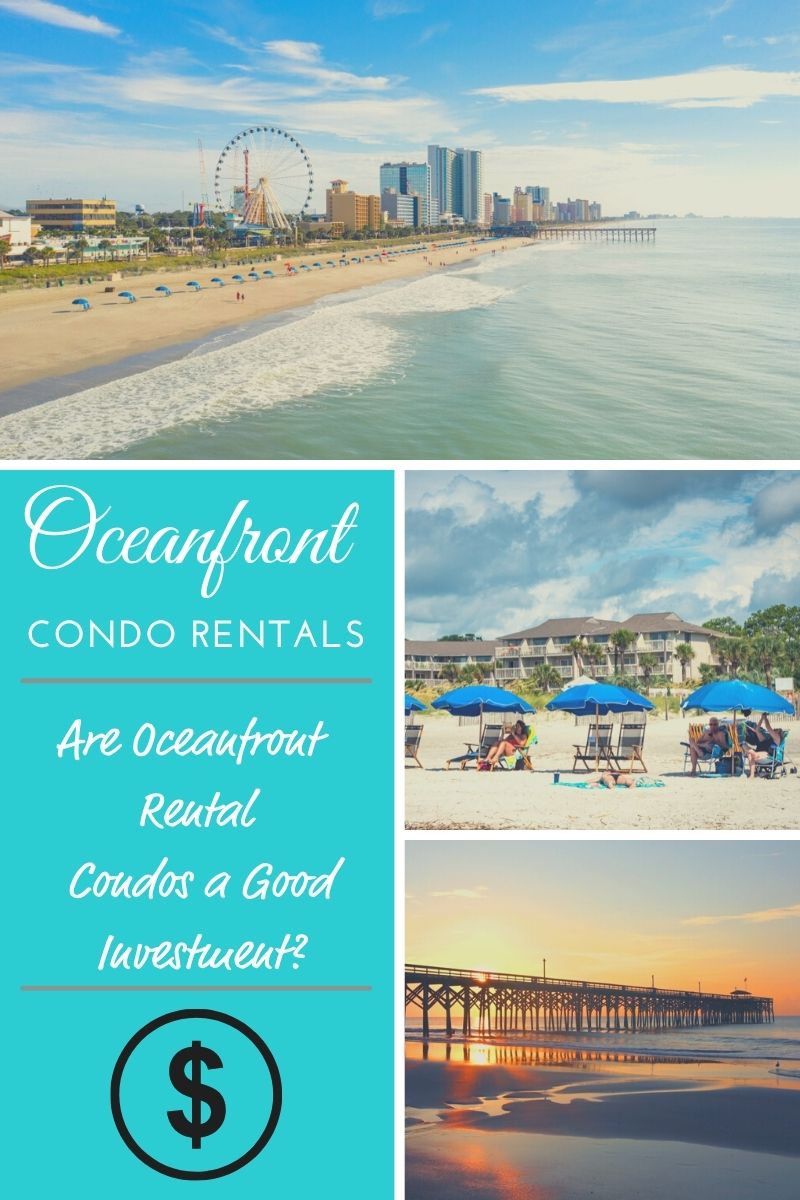 Are oceanfront condos a good rental investment?
Like so many investments, timing usually is the most important factor. Quickly looking at the rental numbers, an oceanfront condo rental investment may look like a great opportunity, but it really depends on what your personal goals are. If you are looking for a big return on your investment, oceanfront condos typically are not going to be the answer.
North and South Carolina offer many options along the coast to buy an oceanfront condo, whether you are looking in Hilton Head Island, Kiawah Island, Charleston, Wilmington, or Myrtle Beach you will find many options to buy an oceanfront investment condo. When looking at coastal NC and SC - Myrtle Beach metro area will have the greatest number of oceanfront condos, with the widest ranges in price allowing investment opportunities at many different levels of pricing.
At EZ Home Search we created a list of nine helpful tips to help you with buying an oceanfront condo. With some due diligence and using the following tips you should be able to determine if buying an oceanfront condo works for your situation. This list is not taking into account the potential long term appreciation with a condo, we are only reviewing the rental income return.
First look at what your expenses will be based on what you plan on financing. Once you have your mortgage related costs, you will also need to look at the additional cost for taxes and insurance. Oftentimes with oceanfront condos you will only need to carry a policy to cover the contents of the unit, as the building coverage will be paid as part of the HOA. Never assume the HOA covers insurance, make sure you verify for yourself. It is a good idea to speak to your lender and real estate agent so you can get a referral for an insurance agent so you can receive several quotes.

Next look at what your monthly utility costs will be. Ask the seller if they can provide a list of what the past and current expenses are. To figure this out you will also need to check with the HOA management company to see what the HOA covers. Many HOA's will cover the water/sewer and basic cable, leaving the owner with the expense of internet, premium cable services, and electricity costs.

HOA or POA - What are the monthly homeowners/property owners association fees and what do they cover? Make sure you dig into the HOA fees and understand everything that is covered. Check the budgets and reserves and also ask about any pending litigation or current outstanding assessments on the property. Oceanfront buildings can have assessments that are outstanding that will need to be settled at or before closing. Pending litigation can give you insight into any expected assessment that might be coming.

Rental management fees. With so many options available for owners to rent oceanfront condos this expense can vary greatly. If you plan on using or are required to use an onsite rental company, be prepared to pay up 35-50% of the gross rental income with rental fees and other expenses that will arise. Off Site rental management companies will charge less, just ensure they have a history renting in the building or area you are buying. Ask for rental projections so you understand what the rental opportunities are with the oceanfront condo. If you plan on managing the rental yourself, ensure you take into account the advertising expense, linen change out expense, and cleanings after each rental. Also items will need to be restocked and checked after each rental.

Maintenance and upkeep - With oceanfront condos all exterior upkeep and maintenance is usually covered by the HOA. Check and double check to be sure, but that is most often the case. With most oceanfront condo rentals, the maintenance and upkeep that you are responsible for will be what is inside or covered porches.

Budgeting - Make sure you have a yearly budget set aside for anything unforeseen that may arise. Yearly carpet cleanings/furniture cleanings, linen and towel replacement should be something to keep in mind. Budgeting should include emergency funds to cover larger ticket items like appliances, TV's, etc..

Personal use. Oftentimes people will not place a dollar amount on the personal use, it is a good idea to consider the money you are saving when you take a few weeks a year of personal use with the oceanfront condo. It is obviously hard to quantify the family memories and enjoyment you will have knowing you have a place to go to each year that you and your family love.

Understand all risks with an oceanfront investment. Coastal South Carolina and North Carolina can have an active hurricane season. It is hard to plan for these storms, but always keep in mind there is potential to lose weeks or months during this time of the year. Ensuring you have enough insurance coverage to cover all of the contents in the condo will help keep your mind at ease when a hurricane is threatening the coast.

There is a lot of research you can do on your own until you are ready to hire a Realtor. With so many websites available with helpful information and up to date condos for sale, start your due diligence online. EZHomeSearch oceanfront condo listings are updated every 15 minutes and our site covers all coastal markets in South Carolina and North Carolina. Unlike Zillow we respect privacy and only share information to a local mortgage or real estate professional when you ask us to. In the meantime we have over 20 years experience in the real estate sector, so most likely we can answer a lot of your questions or can find you an answer.
There are many opportunities to buy oceanfront condos along coastal South Carolina and North Carolina. Deciding if they are a good investment or not depends on what your long term goals are. You will need to do your research to decide if an oceanfront condo is a good investment for your situation. If you follow some of the steps we have outlined in this blog, you will have a good start on understanding if buying an oceanfront condo as an investment property is the right decision.