7 Tips for Moving When Working Remotely
Posted by Ashley Daniels on Wednesday, February 17, 2021 at 8:44 PM
By Ashley Daniels / February 17, 2021
Comment
Is it time to head into the office … to walk into the next room at home?
Over the last year, many of us have transitioned from commuting into town and working in a communal office building to working remotely from home in some sort of temporary office space. But that "temporary" work-from-home situation may become more permanent – and that may open the door to a wider home search range, if you're looking for a change of scenery, with job location no longer being a factor.
Instead, factors for moving like a closer proximity to family, to outdoor recreation options, to more land and less city, to a more affordable address are more of a priority. While these are relocation reasons that will make you happy, you'll still have to consider a few logistics before you make your move, which is what we've gathered here to have you fully prepared.

Talk to Your Employer
Before you set your relocation plan into motion, it's best to sit down with your employer (in person or virtually) to check on whether or not it's possible in the first place. Working remotely may or may not already be in the company's policies, as this is unchartered territory for all of us. You'll want to discuss where or how far you can move, i.e., out of state, near any satellite offices, and whether or not you can take any of your necessary office equipment with you. While 90 percent of employers report that working remotely hasn't hurt productivity, they may still want you to travel to the office for certain events. Here are some other questions you'll want to bring to the table:
How Will The Move Affect Your Salary?
This depends on the cost of labor in the location of your new home; you may get paid less if you move to a zip code with a lower cost of labor, and vice versa for one that's more expensive. But, for more nationally competitive jobs that don't require a fixed location, you'll probably feel little affect to wages.
How Will The Move Affect Your Taxes?
This could get complicated, so, if you're moving out of state, it's best to meet with an accountant to find out: if the state where you live now and the one you're moving to have a reciprocal tax agreement, so you only owe income tax to one state, not two. If you will be living in Arkansas, Connecticut, Delaware, Massachusetts, Nebraska, New York or Pennsylvania, you will be under a "convenience of the employer" rule, meaning you owe income taxes where your company office is located. Florida has no income tax. To keep it all straight, it's a good idea to counsel with your payroll department to discuss how/if your tax withholding will change when you move and any other state rules.
How Will The Move Affect Your Benefits?
Your employer's health insurance may be affected if it doesn't offer coverage in the state you're moving to. You may have to work with your employer on a backup option. You'll also have to do some research on local and state laws that apply to your paid leave benefits, paid sick days, and any changes to your paycheck, which will affect your 401K contributions.
Scout the Area You Wish to Move to
The massive movement of, well, movers has spawned a bounty of studies showing why and where folks are relocating. Because remote work has opened the door to more opportunities of where they can call home, up to 23 million Americans are packing up and moving to an area (or state) that better suits their lifestyle, like Myrtle Beach, SC. Top reasons to make the move include a concern for personal health, thanks to the pandemic, which means a flight from big city Covid hotspots; closer proximity to family; and lower housing prices. More than 52 percent of those surveyed planned to move into housing that was at least 10 percent cheaper. If you plan on joining the moving movement, scope out areas that meet your wants and needs, like warmer weather, access to entertainment options, hospitals, schools, parks, water and more. If bike trails are very important to you, search online, scrolling through a reputable source or, if you have some paid vacation days left and work allows, travel to your desired move destination and experience it for yourself in person.
Make a Budget
When you're researching where you want to move, you should also keep in mind where you can afford to move. The worst thing to pile on top of the stress of moving is unnecessary debt. Calculate the cost of living in the areas you're considering: housing costs, property taxes, mortgage rates and more, for example, so you don't overstretch your budget. It should be a move in the right direction, not backwards.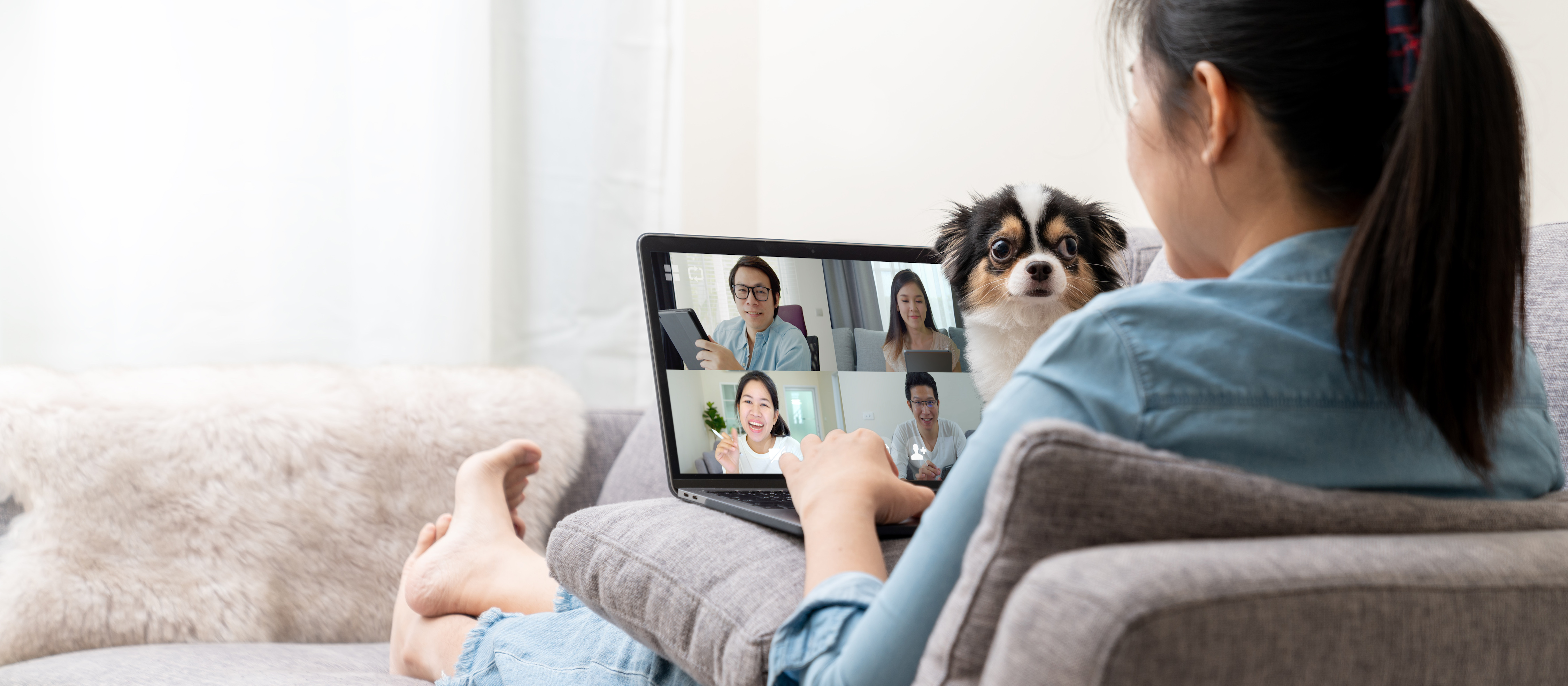 Prep Your Home Office For the Move
Now that you know where your new home workplace will be, it's time to plan and prep your home office so the move is seamless and stress-less. Make setup of your home office a priority by activating an Internet account with the local cable company beforehand; taking pictures of cords, wires and inputs, then labeling or color coding, so you know exactly where to place them in your new office before you break it down and pack it up. In addition to organizing, put some time into the aesthetics to make it feel quaint, peaceful and comfortable. And don't forget the remote office musts, like high-quality Web camera, Zoom backgrounds and lighting.