5 Tips for Buying a Home Unseen in 2021
Posted by Ashley Daniels on Friday, March 12, 2021 at 2:13 PM
By Ashley Daniels / March 12, 2021
Comment
As the warmer spring weather moves in, the real estate industry is on fire. Millions of Americans are itching to relocate, which then has ignited the seller's market – whether it's to move closer to family, closer to nature, away from crowded metro areas and into a bigger work-from-home space.
And, because buyer competition and demand is at a record-high in 2021, with inventory low, nearly 45 percent of home buyers are willing to buy a home unseen to snatch up a property off the market even more quickly. Before you take that risk, however, here are a few tips to consider as a safety net of protection during the process:
Choose the Right Real Estate Agent.
You want to partner with a real estate agent you can trust – especially in this situation. Research the preferred agent's references, reviews and bio for the right agent for your specific needs. That shouldn't be too difficult, given today's global network.
Set Your Budget & Act Fast.
Now, more than ever, it's critical to know the limits of your budget. Competition between buyers in a seller's market can get heated, so don't get caught up in a bidding war that will only push you beyond what you can afford. And keep in mind that homes don't stay on the market for long, so it's crucial to work through the process quickly, but also diligently.
Maximum Inspection.
It's vital to go beyond the standard due diligence when you can't be there at the property in person. Hire a high-quality inspector who will thoroughly look into every space, every nook and cranny, inside and out. And, in this case, it's best to hire an additional inspector to bring in a second set of eyes to cover all your bases and avoid moving into a money pit. Experts also advise going a step further and bringing on board an experienced, licensed, insured engineer to also inspect the property.
Keep it Real.
Take it all in stride and be realistic. Even when you go through the normal home buying process, there's the possibility of running into some snafus, so expect some extra challenges when you haven't physically toured the property. Be sure to take more precautions by asking loads of questions and set realistic expectations.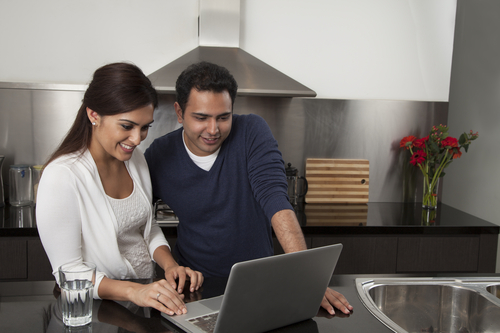 Take a Virtual Tour.
Don't rely purely on online listing photos; they might be deceiving. Listing photos are to sell and market, not inform of home conditions. Instead, take a live video walkthrough tour with your agent. This virtual tour shouldn't be a quick one; it should pan every space, floor to ceiling, with the agent zooming in on any area you have questions on. They can even take still photo closeups of any concerns for more vivid detail than streaming video. And don't limit the tour to the four walls of the home, go outside and pan the front and back yards, the grade and slope of the property, and any outdoor living areas. Go beyond the property, too, to take in the scenes of the neighborhood, any street traffic noise, and more.